That Was Awkward! The Best Compilation Of Your Favorite Celebrity's Most Memorable Mix-ups Caught On Camera
It is normal to be a bit anxious when on the stage. We all have that fright when facing a ton of people, but you are not really expected to make a mistake, be afraid or confused if you are a celebrity. It is their job to face their audience with confidence.
What we are forgetting, however, is that they are humans like us, too. They make mistakes and have their share of embarrassing moments as well.
With social media and the internet, these gaffes are usually immortalized and go viral—to the concerned celebrity's chagrin. Well, it can be a two-way street—the one who made a mistake is going to be more careful next time, and we get to enjoy a laugh or two from the videos.
For your enjoyment, we have collected a list of your favorite celebrity's most memorable awkward moments on stage, from the intensely crazy to those just a degree mundane. Find out who is that singer who almost got taken out of a Victoria's secret show or whose name was called incorrectly during the virtual Emmys.
Kanye West ruins Taylor Swift's moment at VMA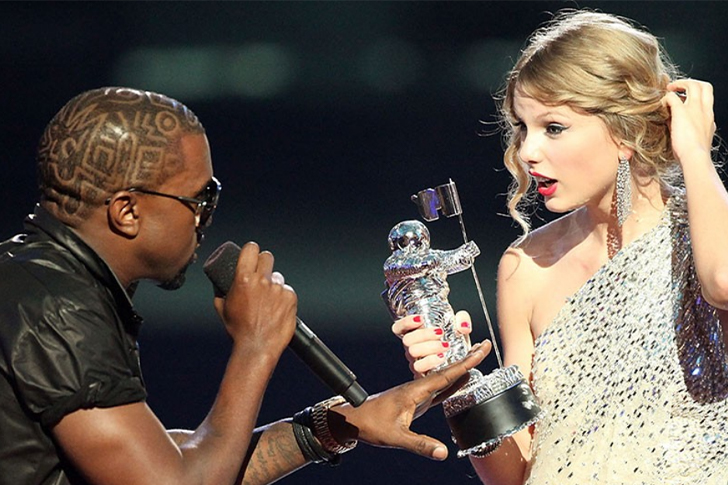 Who is up for stealing someone else's thunder? Apparently, Kanye West is. The date was September 13, 2009, and the occasion was MTV Marquee Awards. At this time, Taylor Swift was delivering her acceptance speech for winning the best female video award for You Belong With Me. West thought the award was not meant for Swift but for an equally excellent singer and his friend, Beyoncé.
The rapper storms the stage and makes his opinion known when he blurted that "Yo Taylor, I'm really happy for you," interrupting her. "I'mma let you finish, but Beyoncé has one of the best videos of all time!" Swift was a bit stunned, but we credit her for remaining calm despite the apparent confusion, embarrassment, and shock on her face. When the camera panned onto Beyoncé, she also appeared shocked and clearly disapproved of West's action. In the aftermath, the rapper declined to comment.
Mariah Carey cannot be heard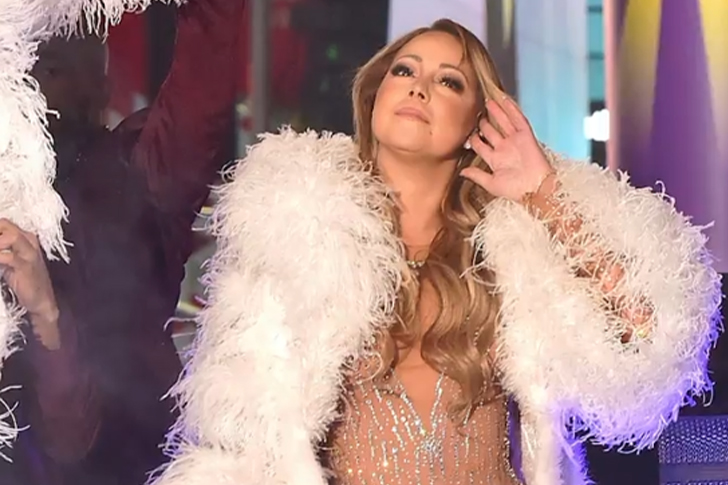 New Year's Eve is no doubt the noisiest time of the years, especially in Times Square. The iconic New Year ball drops yearly while the whole world watches, so it is critical that everything goes as planned. This is why all the participants in the event take the time to practice and make time investments to do a dress rehearsal before the main event. The technical team also checks the equipment multiple times.
Unfortunately, 2017 did not start well for Mariah Carey as a huge hitch happened during the singer's turn to perform. She was asked to go to the stage for Dick Clark's New Year's Rockin' Eve with Ryan Seacrest, but a technical failure caused her music to be unhearable. The pop diva asked the audience to sing and then popped a prerecorded track instead. Well, it was good, though, that she was able to redeem herself the following years.
Jerry Seinfeld rejects hugs from Kesha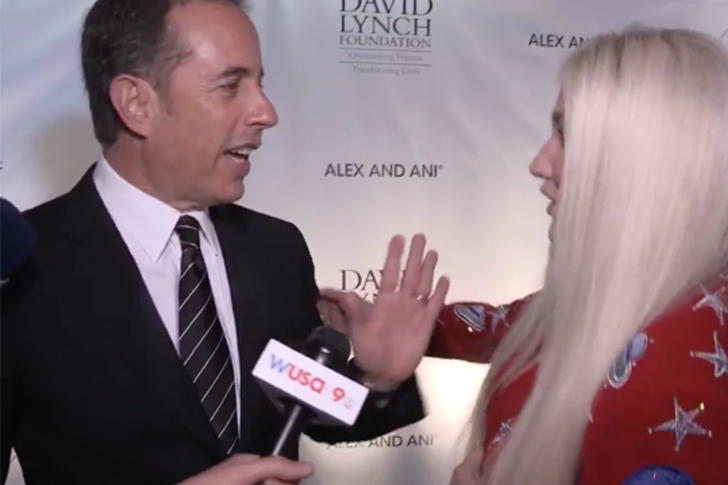 Hollywood is huge, and so not, everyone knows everybody. Charity events, VMA awards, Golden Globe Awards, and the Academy Awards night are some of the places where these actors and actresses could socialize and get to know each other. During a charity event in 2017, something happened that Kesha, who was featured on Flo Rida's song Right Round, was trying to get Jerry Seinfeld's attention and get a hug from him.
We would like to believe that the rapper is an avid fan of the more famous comedian and so was trying to establish a connection with him. Seinfeld was being interviewed at that time, and he was irked by the attempts of this strange lady. He did not know who she was and rejected her three times. The TV show host finally asked who she was after Kesha had gone. At this point, we can assume that Seinfeld has the best home security system at home, too, considering how he was protecting his privacy and personal space even in public.
Warren Beatty opens the wrong envelope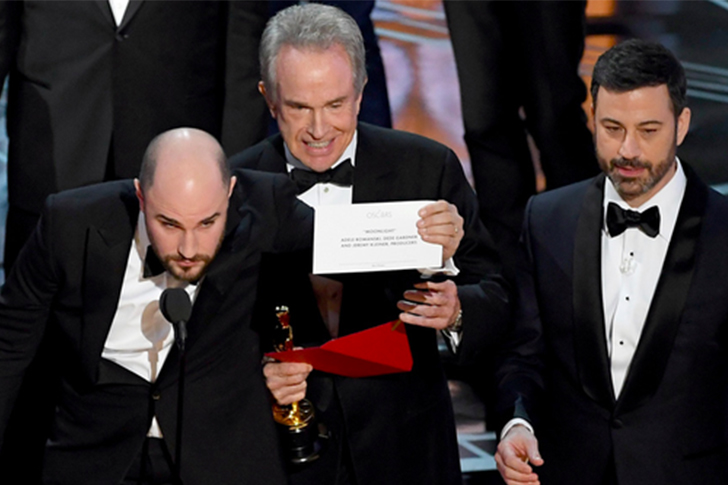 Imagine waiting for that moment for your name to be called for winning the Best Picture Award, and finally, yes! They call your name, and you are already giving your acceptance speech. Someone from backstage then says you are not the winner, but another group. What a shame, right? Well, that is what happened to La La Land. Moonlight was the apparent winner, but Warren Beatty opened the wrong envelope, which read "Emma Stone, La La Land."
By that time, producer Jordan Horwitz realized the error and announced that Moonlight actually won and not La La Land. Sure, it is easy to confuse envelopes like when you are dealing with gas and water bills, but this one we believe is prominently marked to avoid such confusion. Many still consider this among the most awkward moment in the history of awards shows. It was also not Beatty's fault as he was given the wrong envelope, he did not switch them.
John Travolta introduces Adele Dazeem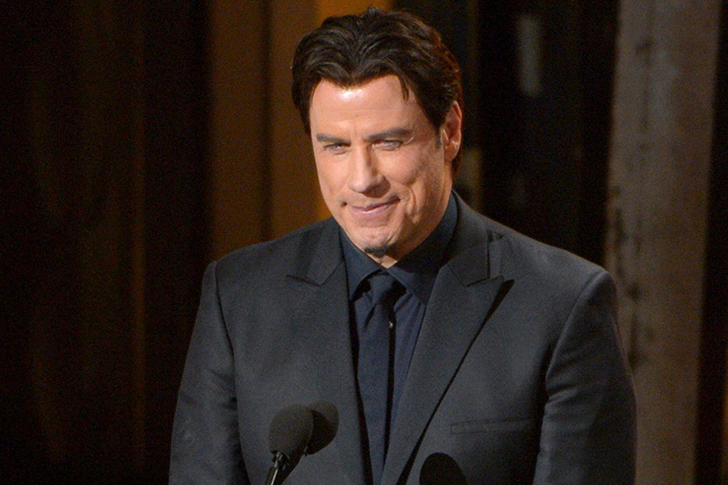 Awards nights are usually full of tension as everyone holds their breath for the announcement of the winners in the different categories. To make everyone feel a bit relaxed and to break the ice, singers and dancers usually provide entertainment for everyone. In this instance, John Travolta was tasked with introducing the nominee for Best Original Song. Idina Menzel was supposed to sing her nominated song, Let It Go.
Travolta, however, made a big mistake by introducing someone named "Adele Dazeem." What was he thinking? Perhaps Adele was on his mind and then just mixed up the last name of the singer. It was a cringey moment because there was no degree of confusion nor hesitation on Travolta's expression or tone, but for sure, Menzel was confused and probably embarrassed. The singer took everything in stride and got her "revenge" the following years, 2015, when he introduced Travolta as "Glom Gazingo."
Natalie Portman points out all-male nominees for a category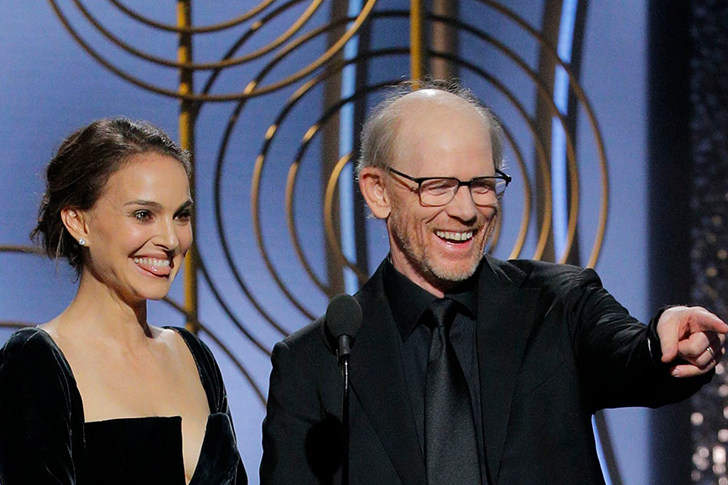 The industry now has its share of brilliant women directors—Kathryn Bigelow, Barbra Streisand, and Angelina Jolie are just a few of the growing numbers. By itself, it is already a considerable improvement from when it was years ago when the directorial seat was solely reserved for men. To the industry's credit, it has been taking steps to add more women into the pool by encouraging them to take up the seat.
Natalie Portman, however, saw the apparent disconnect in 2019 during the Golden Globe Awards night. All of the Best Director nominees were male, which Portman did not hesitate to call out. She said in a confident voice, that "And here we are, the all-male nominees." Well, hopefully, it was just a coincidence that no one was nominated that time—that could happen. We are hoping for more female directors taking on big awards soon.
Nicki Minaj's meme-worthy clap back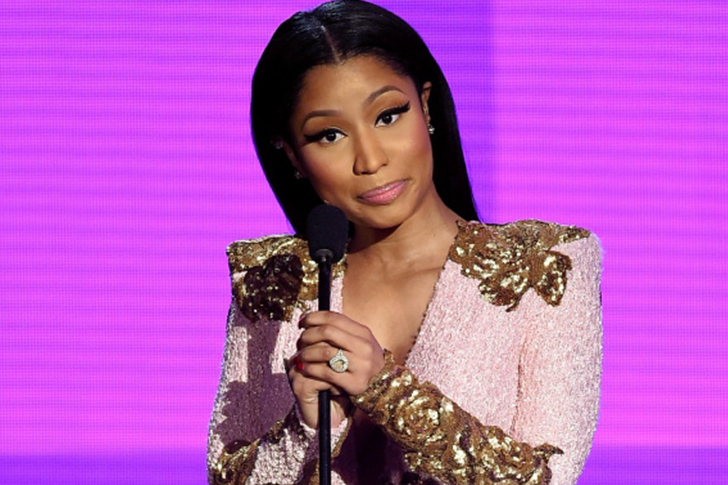 While the MTV VMA is usually when awards are given and make the awardees happy and the fans ecstatic. However, the awards night has also been a venue for celebrities to air their beef against each other. Some would remember how Kanye West interrupted Taylor Swift in 2009 to say his piece. Courtney Love also threw some words towards Madonna in 1995.
Nicki Minaj and Miley Cyrus have had their feud way back, and two months before the 2015 VMA, the former tweeted that Anaconda was not nominated as Video of the Year when it received a massive following. Cyrus then argued against the singer's valid points, calling them not very polite. Here we are at the VMA awards night, which Cyrus was hosting, and after the usual niceties, Minaj issues his clap back, flooring Cyrus down "And now, back to this b**** who had a lot to say about me the other day in the press: Miley, What's good?"
Demi Lovato has very different taste in food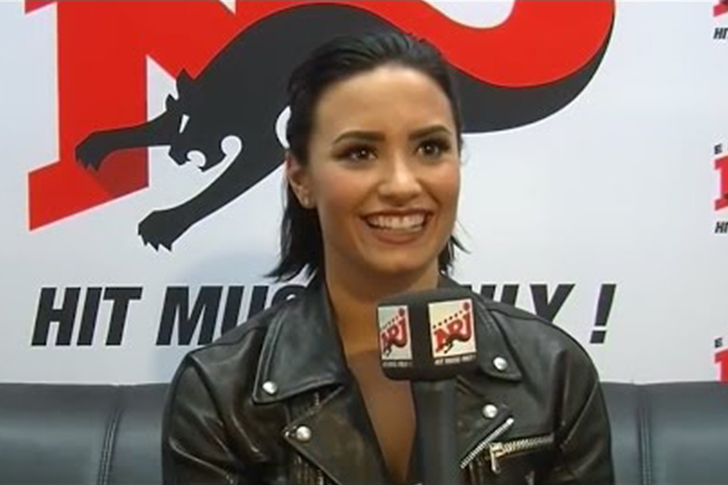 Being interviewed should already come naturally to celebrities as they go through several of them in a week, even in a day. Of course, there are moments when they are not at their best when they are probably worrying about something huge, like mortgage payments, if they ever do have that, or some other personal issues.
We can only speculate that Demi Lovato was not 100% her usual self that fateful day in 2015 when she was interviewed by the German radio station NRJ. The host asked her what dish she likes the most. The host was talking about the dish as in the food—but Lovato took it to mean differently. She answered that her favorite dish was the mug because it was comfortable and held hot coffee or tea. The actress probably realized her answer was not on point, but this interview clip had already gone viral shortly after.
Steve Harvey draws ire of two nations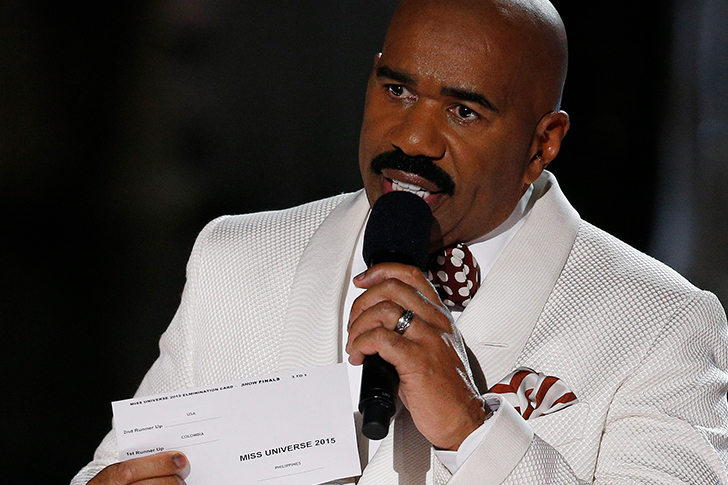 Cue cards exist for a reason, and that is so that mistakes could be avoided. In 2015, however, Steve Harvey made a mistake that drew the ire of two nations, the Philippines and Colombia, during the announcement of the winner for the Miss Universe. The real winner was Miss Philippines Pia Wurtzbach, but Steve Harvey must have misread the card given and announced that Miss Colombia Ariadna Gutierrez was the winner, instead.
Miss Colombia got the whole nine yards—the sash, the crown, and the winning moment. Shortly after, however, Harvey apologizes and owns up, saying he made a mistake and that the winner was Miss Philippines. It was a moment that could not be forgotten, and Harvey ended up being disliked by Colombian citizens and Filipinos alike. To his credit, he has taken responsibility and in the succeeding years, taken the incident in stride.
Sarah Murdoch's jaw-dropping moment on Australia's Next Top Model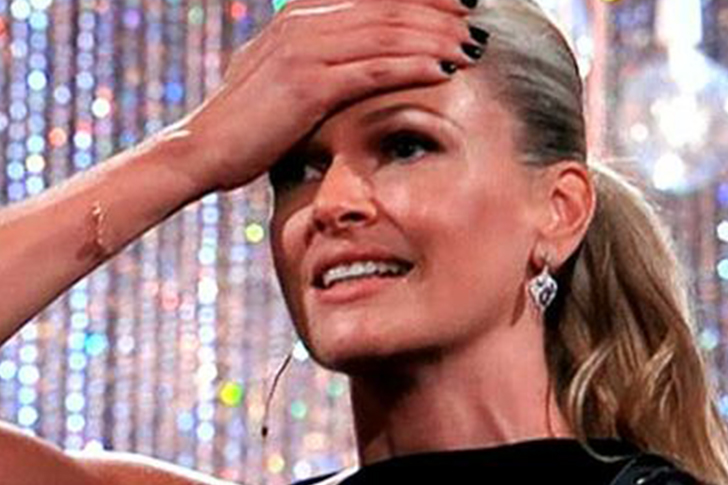 Imagine already thinking of the upcoming contract you just won. You are already probably mentally calling your lawyer to have the documents prepare—but then that moment is taken away from you. Well, Steve Harvey is not the only one who made mistakes in announcing the winner in a pageant or a contest. Many before him have done so, and many others will follow.
Sarah Murdoch made that blunder when she said that Kelsey Martinovich won the 2010 Australia's Next Top Model. Of course, she was already celebrating. The young beauty won a car, a $25,000 ad campaign, a modeling contract in New York, and $20,000 cash. Sad to say, Murdoch realized she made a mistake and had to rescind the announcement. She had to interrupt the speeches and informed everyone that it was Amanda War who actually deserved the prize. It was a very tense moment, but everyone makes mistakes.
Ashlee Simpson's sings on Saturday Night Live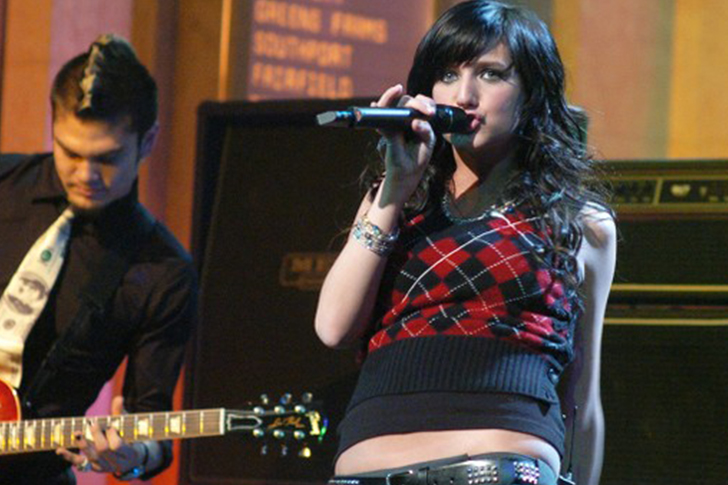 There are very high expectations of a singer. They are typically held to a high standard that they are not able to meet at times. We should understand that these singers are humans too and get tired or sick. When Ashlee Simpson was invited as a guest on Saturday Night Live, she sang two songs. The first one went well, without a hitch. The second, however, did not go so well.
When Simpson began singing, a different track played in the background, revealing that the singer had been lip-syncing all along. Realizing what happened, she froze, broke out into a weird dance, and then walked off the stage. Needless to say, the singer suffered a backlash over the next few weeks, with the audience chiding her for not singing live. She probably stayed away for a bit, protected by her home security system from prying journalists who wanted a statement. Simpson later said she was suffering from acid reflux at that time, which made live singing difficult.
Jennifer Lawrence is rather clumsy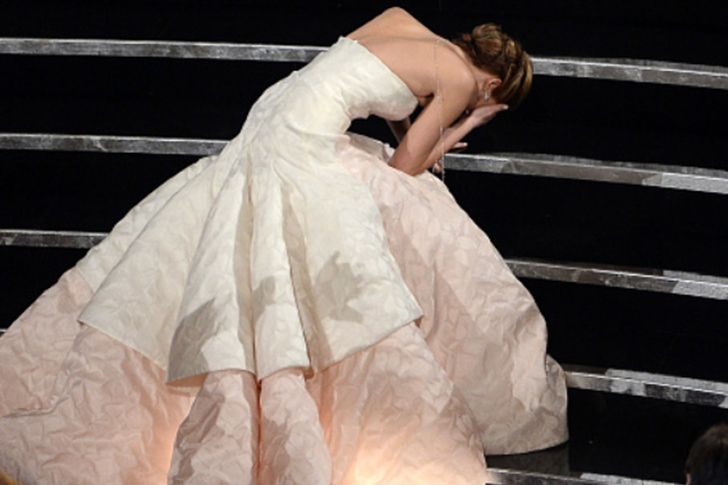 We could all be clumsy at times, but Jennifer Lawrence has had more than her fair share of clumsiness during the awards night at that. In the 2013 Oscars, Lawrence was named the winner for Best Actress. She got so nervous as this was her very first Oscars, and so while walking up the stage and up a few flights of stairs, she tripped. A few men rushed to assist the fallen actress.
It was obviously an accident, but Anderson Cooper called it "fake," and so Lawrence felt devastated that her humiliation that night was deemed a stunt. What is good is that the two had already patched things up. Guess what happened the following year, though. Yes, another fall. This time, Lawrence tripped on an orange traffic cone while on the red carpet. She really must be careful, or a big accident might happen, and her doctor and the health insurance company would not be pleased about that.
Madonna and the cape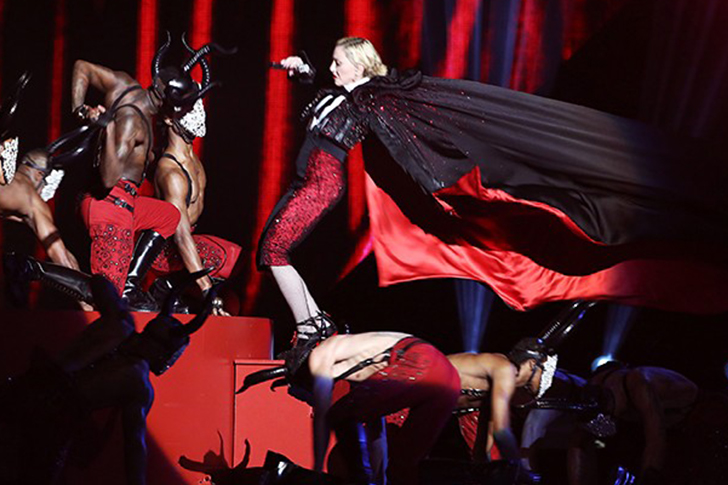 It was 2015, and the BRIT Awards was ongoing. The night was memorable because the audience saw Ed Sheeran and Sam Smith win two prizes each. For Madonna, however, the event was forever etched in her memory for another reason, a rather embarrassing one. The singer had just finished singing and was going down a flight of stairs when she landed rather awkwardly. Apparently, a dancer tried to remove her cape.
It was an accident and really no one's fault. After that incident, Madonna was able to recover and got back on stage to sing Living for Love. She later issued a statement saying that the cape was too tight and that she was fine. Reports later indicated that the show received 5.8 million. The subsequent clips and GIFs also garnered a lot of views from internet users. We can say that Madonna really has that great degree of fame.
Ariana Grande makes a face during fashion show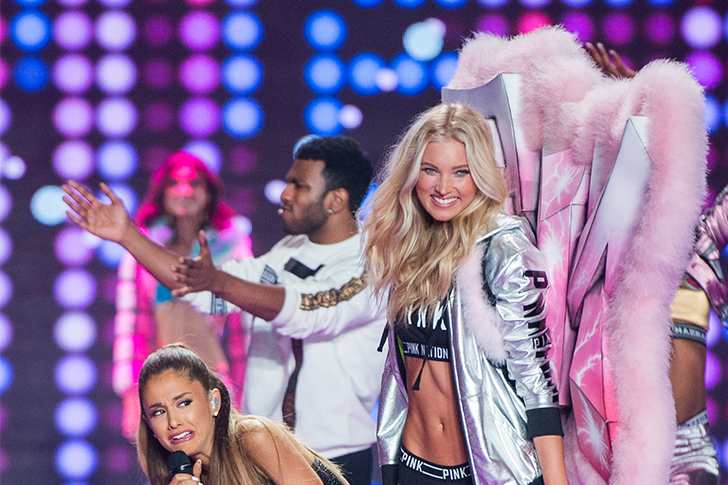 The celebrity was invited to perform during a Victoria's Secret fashion show, but Ariana Grande became rather famous not for her singing abilities that night but because of her horrified expression when a pair of angel wings almost took her out. Elsa Hosk was wearing the wings, which almost smacked Grande. It was not on purpose, of course, as they were both doing their parts that time.
The singer later revealed that it also happened several times during the rehearsal, where she almost walked into the wings and "died." She laughed it off and said it was a literal #bangbangintomyface – a reference to the song she performed during the event. We can credit Grande for being a good sport and making light of the incident. No one was at fault anyway. Her shocked face, however, will forever be on the internet. Well, at least she now knows she has to steer clear of any angel wings when performing.
When Tyga tried to flirt with Zendaya on Instagram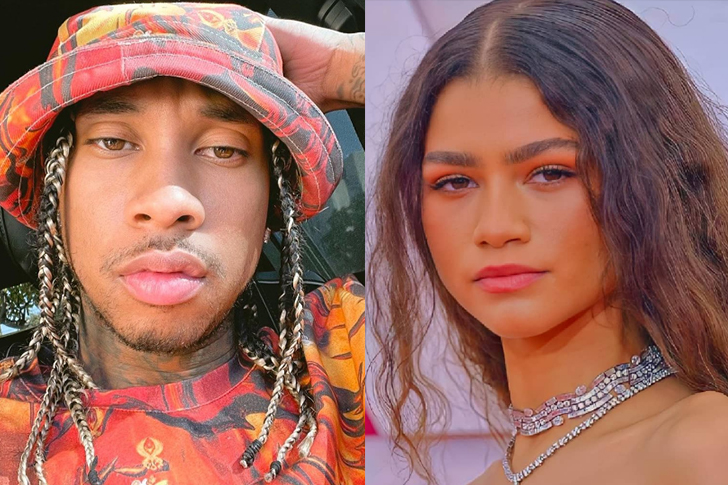 Tyga is a famous rapper known for hit songs such as Faded, Far Away, Show You, Rack City, and Still Got You. His debut album, Young on Probation, earned him his breakthrough, and he furthered his career by signing a record deal with Lil Wayne's label, Young Money Entertainment. Later on, he'd prove himself worthy of the label's investments and work with the likes of Chris Brown, Bow Wow, and Rick Ross. Then, he moved on to greener pastures on Kanye West's record label, Good Music Imprint.
Tyga made a name for himself in the rap industry and has worked with the best. However, there is one embarrassing moment in his career that he wishes to forget. In an attempt to market one of his latest music videos, Vacation, on Instagram, he tagged actress Zendaya saying, "Tag someone you wanna take on vacation! @zendaya?". Much to his chagrin, he was left in the seen zone. After a while, he eventually deleted the post.
Kristen Stewart's award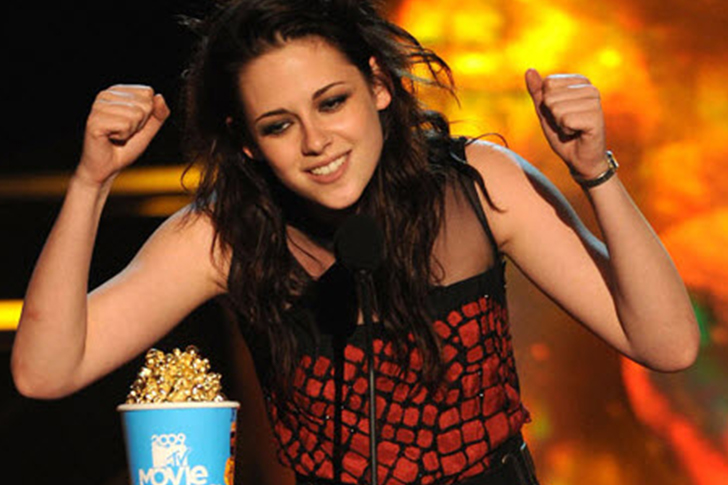 As mentioned on the previous page, the entertainment industry has plenty of awards ceremonies for its stars. Besides the Oscars, there's also the MTV Awards, where its winners receive a Golden Popcorn statue. In 2009, one such star who had the honor of winning a Golden Popcorn was Kristen Stewart, thanks to her acting credit in Twilight. Perhaps overwhelmed by the achievement, Kristen did something that fans would agree was Bella-like in nature.
After receiving the Golden Popcorn, Kristen dropped the statue, shattering the trophy. Although an intact version of the award was shipped to her a few days after the event, the actress still wished she had the shattered statue instead. Well, after hearing this remark, MTV has since incorporated a new principle to their awards ceremonies, in case other celebrities want to add a few personal touches to their Golden Popcorns.
"I'm Ethnic."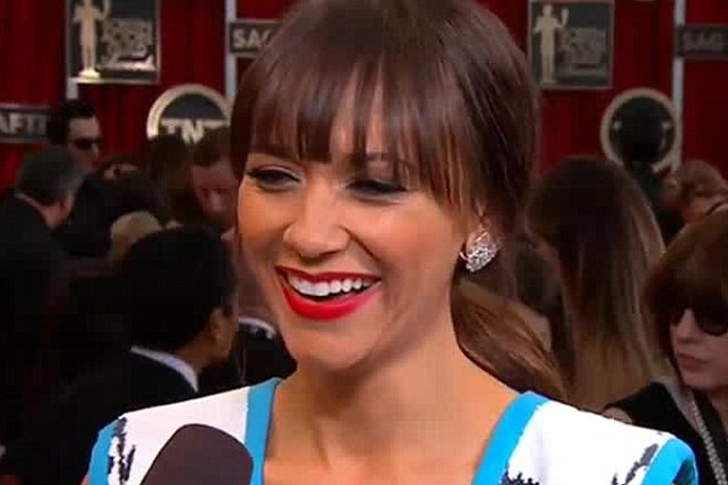 More often than not, a child shares some degree of resemblance with their parents. Well, Rashida Jones is no exception to this notion. Daughter of well-known musician Quincy Jones and actress Peggy Lipton, Rashida has since had the chance to work on projects such as The Office, Parks and Recreation, The Social Network, and Toy Story 4.
Of course, like her colleagues, Rashida has been interviewed on the red carpet numerous times. One interaction worth noting, however, was during the 2015 SAG Awards. Upon seeing her in a lovely dress, the interviewer remarked how the actress-filmmaker looked great with a tan. With some sprinkle of humor, Rashida replied by saying she was ethnic, referring to her and her family's mixed heritage. Despite the relatively awkward moment, it didn't affect Rashida much, who then showcased more of her comedic chops when she presented an award during the event proper.
Michael Jackson and Lisa Marie Presley?!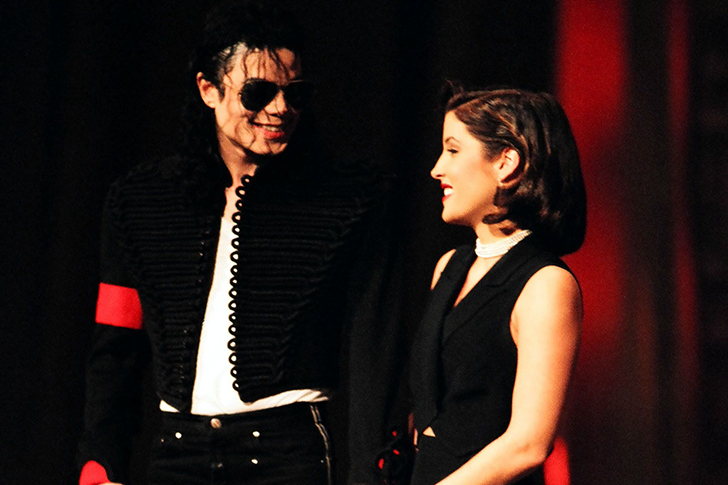 Since its inception, the entertainment industry has introduced us to numerous interesting figures, one of which is the King of Pop himself, Michael Jackson. Besides being a talented singer who's as energetic as a ball of electricity on the concert stages, Michael has also garnered quite the attention for a few other things, such as his relationship with Elvis Presley's daughter, Lisa Marie Presley.
At first, fans of the couple weren't sure if they really were an item. Well, to confirm the public's speculations, the at-the-time newlyweds went up the stage in 1994's VMA ceremony, where Michael shared a few words to the audience before giving Lisa a kiss – even Lisa was just as surprised as the audience members! By the looks of it, it's safe to say this one public display of affection from the two has since become just as popular as Michael's hit tracks.
An Actress Of Many Faces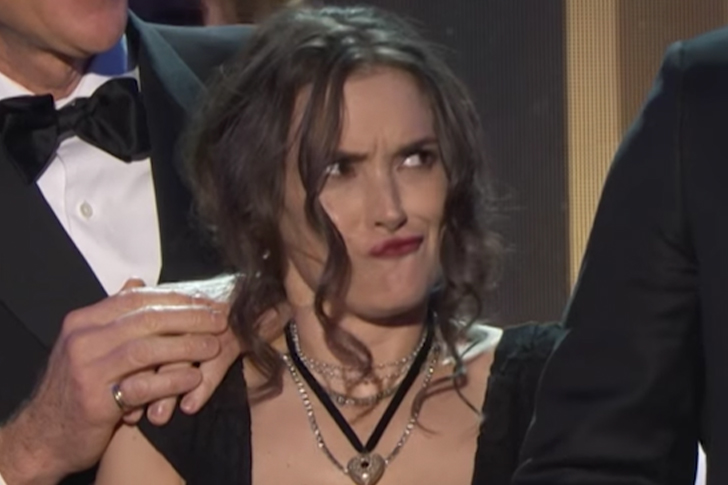 Of course, whenever a star receives an award, such as an Oscar or a Golden Globe, they're often expected to give a thank-you speech of sorts. Well, the same thing happened in one Screen Actors Guild Awards ceremony when Stranger Things took credit for that year's Best Ensemble Drama. David Harbor may have given a moving speech, but it's safe to say most – if not all – of the eyes were focused on Winona Ryder.
David was accompanied onstage with his fellow Stranger Things co-stars, one of which was Winona. Throughout his speech, Winona can be seen at the side depicting a variety of reactions to David's remarks. A literal case of "rollercoaster of emotions," the actress' gallery of expressions that night instantly became a viral hit, with fans immediately joining in on the fun. Although co-star Gaten Matarazzo believed Winona made those faces because she couldn't hear David, Gaten still thought it was awesome, nonetheless – and we do, too!
"Come Up And Get It, Frank!"
Along with the fortune they earn, receiving an award is undoubtedly one of the greatest achievements a celebrity can get. After all, what better way is there to acknowledge all the investments they made in their career, right? Well, the world-famous filmmaker Frank Capra, who won three Academy Awards for Best Director throughout his career, was no exception to this. For a moment, though, he was confident he would've had a fourth.
At the 6th Academy Awards in 1934, Capra was among the nominees for that year's Best Director, thanks to his movie Lady for a Day. With that in mind, it came as no surprise that the filmmaker immediately walked up the stage when the presenter said, "Come up and get it, Frank!" Turns out, the award wasn't for him, but for Frank Lloyd, who got nominated for his movie Cavalcade. Since then, the Lady for a Day director considered the walk back to his seat as the longest and saddest he ever made.
Miley Cyrus's Teen Choice Awards Performance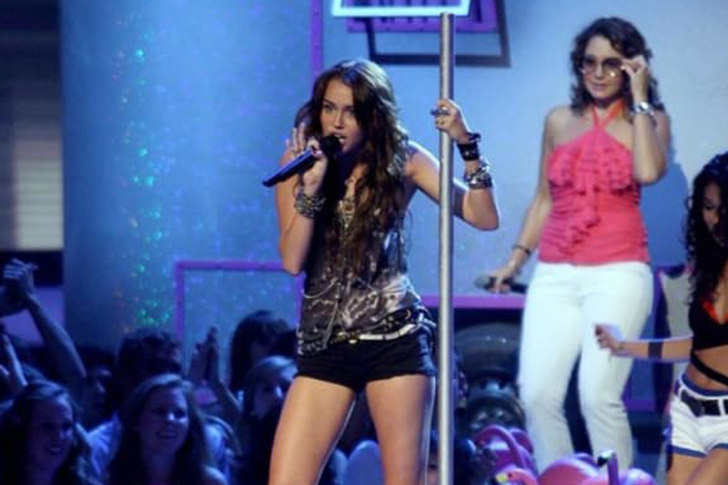 During the earlier years of her career, Miley Cyrus was most known for her role as Hannah Montana in the eponymous Disney show. Besides acting, she also released more than a few hit records, including Party in the USA. Not long after it graced the airwaves, Cyrus had the chance to perform the fan-favorite song at the 2009 Teen Choice Awards.
The intermission started with her singing and dancing along with her dancers on the stage. The part that became the talk of the town, however, was when the singer stood on top of an ice cream cart, which had a pole attached to it. On the bright side, though, it sure looks like Cyrus wasn't all that affected by the buzz she got from that performance. Not to mention, she has garnered a skyrocketing degree of popularity from the songs she has released since then.
Mariah Carey And Her Precious Bubbly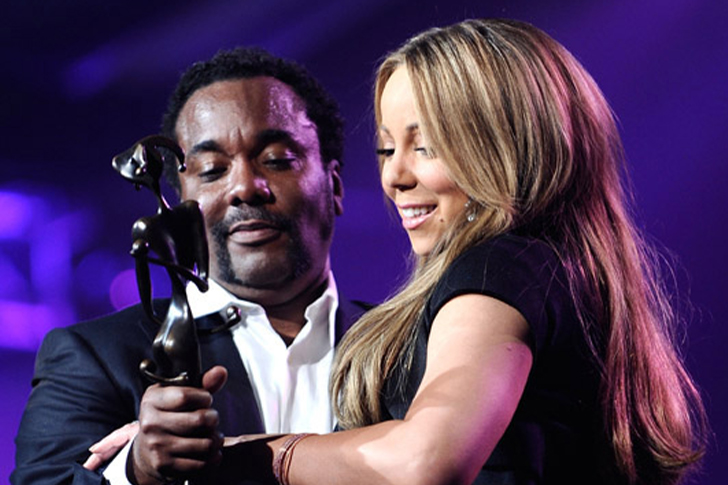 Thanks to her impressive vocal range, Mariah Carey has become one of the music industry's most recognized figures. Over the years, she has taken credit for releasing tracks such as Hero, Fantasy, and Without You. The singer also dabbled in acting, landing roles for movies such as The Butler and The Lego Batman Movie. In fact, she also received a Breakthrough Actress Performance reward from the Palm Springs International Film Festival for her part in 2009's Precious.
Besides receiving the trophy, it's safe to say that having the opportunity to meet other celebrities at these red-carpet events is just as rewarding. With that in mind, it comes as no surprise Carey drank to that when she attended the aforementioned film festival. By the time she accepted her trophy, it was apparent the singer already had one too many, and she even said so herself! Well, at least she was happy for the achievement, and so were her colleagues.
Drunk Johnny Depp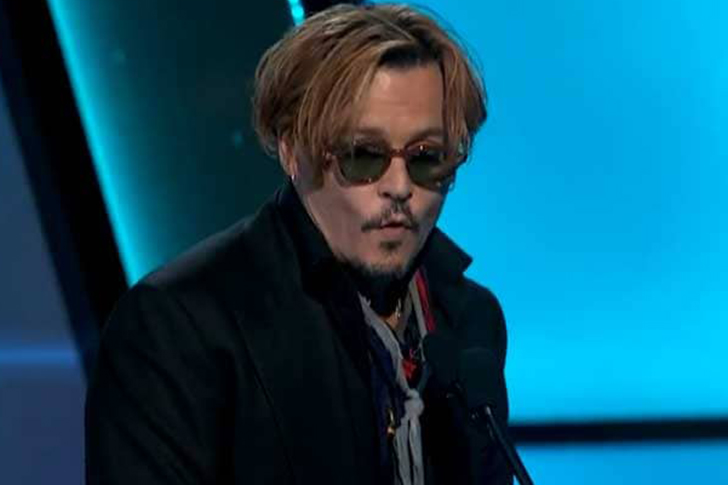 More often than not, actors have plenty of gas in their tank of creativity, just waiting to be displayed on the small and big screens. With that said, one such star who's well-known for his portrayal of various interesting characters is Johnny Depp. Through the years, the actor has garnered widespread recognition for his performance in films such as the Pirates of the Caribbean movies, Charlie and the Chocolate Factory, Alice in Wonderland, and Sweeney Todd.
Along the way, the actor has also attended a couple of red-carpet events, such as the 2014 Hollywood Film Awards. During the event, Depp had the chance to introduce the documentary titled Supermensch, but he did so after taking a few drinks. After starting his speech with, "That's the weirdest microphone I've seen in my life," it was quite apparent to the audience that he was about to give a Jack Sparrow-esque performance that night.
Ricky Gervais And Johnny Depp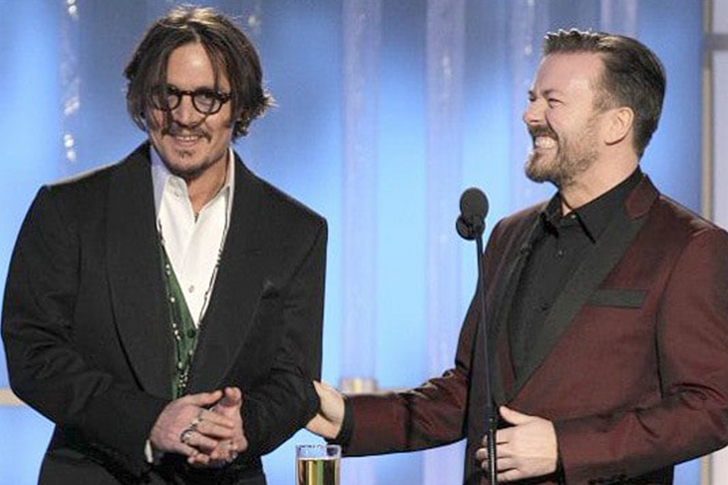 Like most events, award ceremonies often have a host or two to keep the audiences entertained throughout the program. With that said, well-known comedian-actor-writer-director Ricky Gervais had the chance to land a hosting credit for the 2011 Golden Globe Awards. He had a couple of comedy segments sprinkled throughout the program, and some of the jokes involved a few stars, one of which was Johnny Depp.
When Gervais made a jab at the actor's recent work The Tourist, it came as no surprise that Depp seemingly didn't like it. On the bright side, though, it was all in jest and there was no bad blood between the two. In fact, not long after, Depp appeared on an episode of Gervais' show Life's Too Short, and the two even made fun of that moment at the Golden Globes. It always helps to have a sense of humor.
When Niall Horan's song came on in the background of Hailee Steinfeld's Instagram Live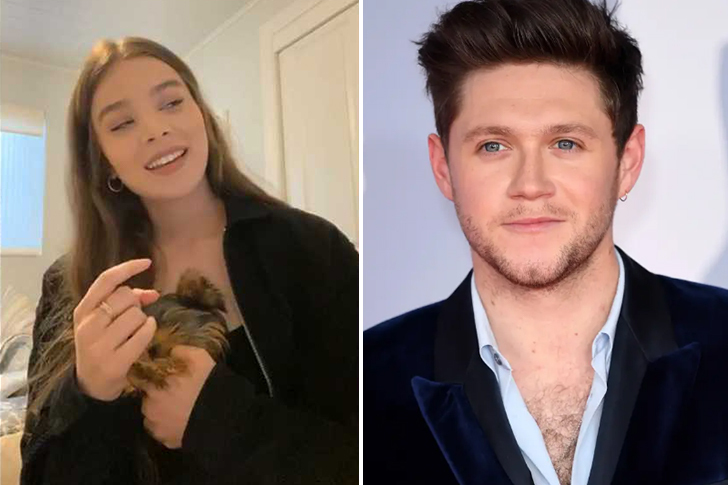 Hailee Steinfeld is a young actress and musician. She initially caught the public's attention with her role in the film True Grit in 2010. Since then, she has been making her steady rise to further fortune and fame. Her most pivotal movie appearance may have been in Pitch Perfect 2. Not only was the movie a commercial success, but her performance also opened the gates for an opportunity in the music industry as well. To her credit, her single Starving was certified Platinum both in the US and UK.
Just like any young musician nowadays, Steinfeld uses her social media influence to market her music. In one instance, she decided to go live on Instagram to market her single I Love Yous. In an unforeseen moment, Black and White by Niall Horan, her ex-boyfriend, played in the background. The song was also rumored to be about her!
Nicole Kidman And Keith Urban At The Golden Globes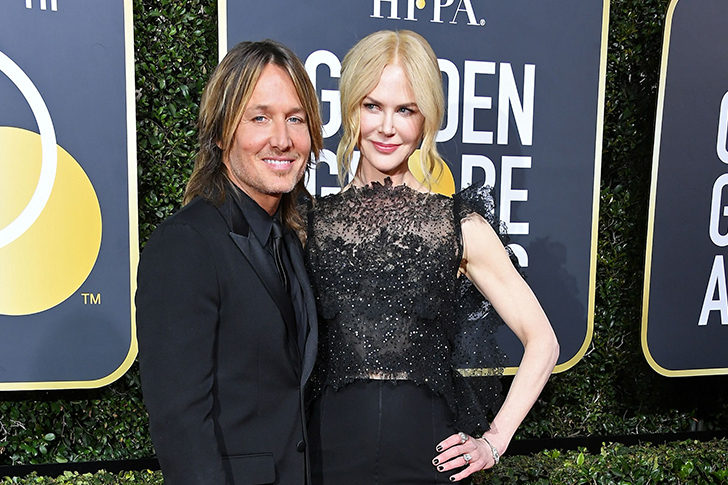 Moved by Margaret Hamilton's performance as the Wicked Witch of the West in The Wizard of Oz, an acting career was instantly implanted into Nicole Kidman's mind. The actress has since lived out the dream she has had since her childhood. Kidman now has a high degree of fame and recognition as one of the entertainment industry's highly regarded actresses. With that said, it comes as no surprise that she's received a couple of rewards along the way.
A few years back, Kidman and her husband Keith Urban attended the 2018 Golden Globe Awards, where the actress also received the Best Actress trophy for her work in Big Little Lies. Before she went to receive it onstage, she gave her husband a kiss, though it took a few tries before the couple got it right. As she gave her speech, the actress never failed to mention how much she loves her singer-songwriter husband, a moment that further proves that they're one of Hollywood's favorite couples.
James Franco And Anne Hathaway's Oscar Hosting Gig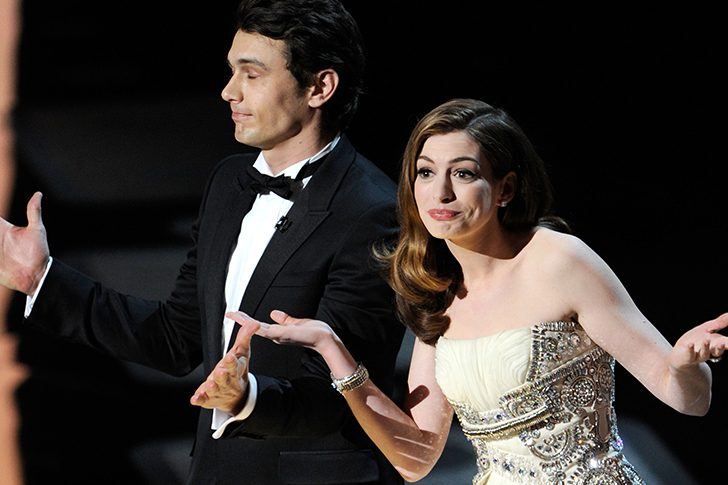 The Academy Awards is often considered one of the most prestigious events in the entertainment industry. With that said, it comes as no surprise that many investments are made to ensure it goes as smoothly as possible. Well, as seen in the previous pages, despite the efforts, the Oscars still has its fair share of missteps. Another one we can add to that list is the time actors James Franco and Anne Hathaway hosted the 2011 Oscars.
When it comes to working with others, a natural bond or chemistry is often vital to providing a memorable and great performance. Well, despite Franco and Hathaway's efforts during the Oscars, the duo has since earned the title of being one of the "cringiest" hosts the event has ever had, thanks to their differing comedic chops. Even so, it's safe to say the two have since learned from the experience – they even make fun of it from time to time.
A Clapping Brendan Fraser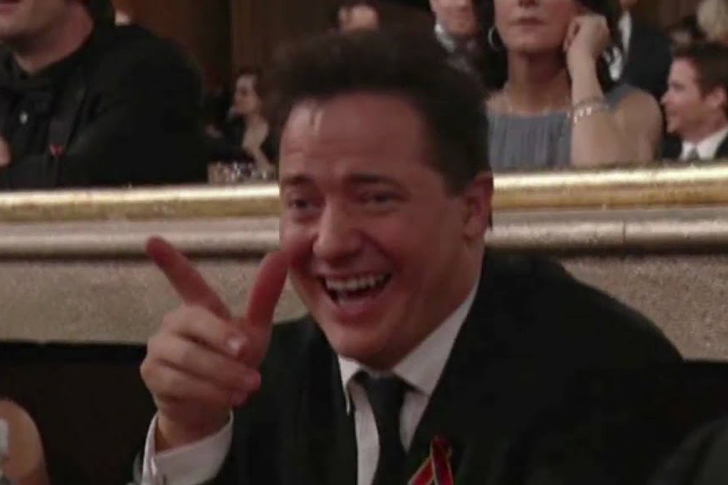 To this day, many people still consider Brendan Fraser as one of the entertainment industry's highly beloved actors, who is just as great in front of the camera as he is away from it. Among the many films he's worked on, he is often known for his acting credit in Looney Tunes: Back in Action, George of the Jungle, and of course, The Mummy trilogy.
Besides acting, Fraser is also no stranger to award ceremonies. One such moment that garnered him quite the attention was during the 2010 Golden Globe Awards. In one segment, actor Robert De Niro was on stage telling a joke about iconic filmmaker Martin Scorsese. One of the many people laughing along with Martin was, of course, Fraser, who was caught on-camera laughing so hard he couldn't help but clap. With all things considered, it's undoubtedly a wholesome sight to see: a genuinely happy man.
Tommy Wiseau And James Franco At The Golden Globes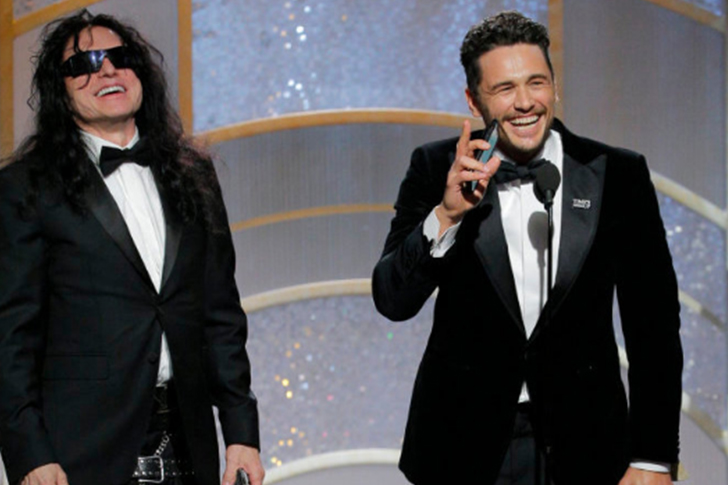 Since its inception, the film industry has never failed to bring out a masterpiece of a movie. Well, alongside many of today's iconic classics and timeless pieces, it's safe to say there's space somewhere for Tommy Wiseau's The Room, a movie many consider so bad that it's good. Years after its premier, James Franco directed and starred in The Disaster Artist, which shows the making of Wiseau's magnum opus.
The Disaster Artist garnered a skyrocketing degree of praise and recognition upon release, so much so that James even earned a Golden Globe for Best Actor. During his acknowledgement speech, the actor was accompanied by co-stars, including his brother Dave Franco and the man behind The Room himself, who attempted to take the mic from the award-winner but to no avail. Although he didn't get to talk in the end, Wiseau has mentioned in an interview what he would've said if he did: a line his character said in The Room.
Sofia Vergara On A Pedestal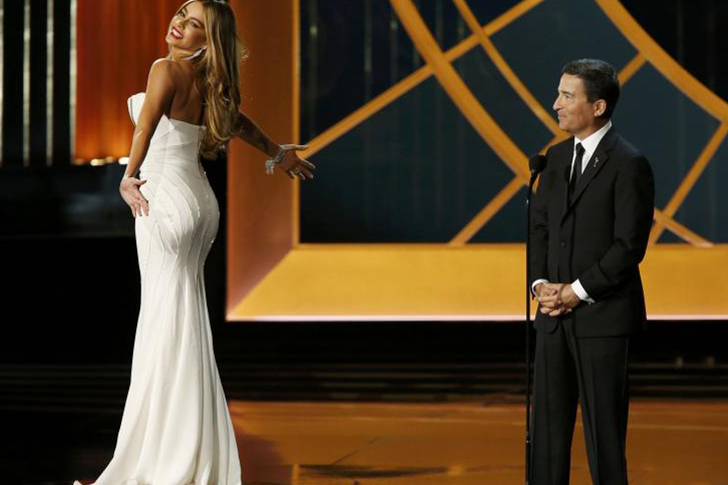 Sofia Vergara is an incredibly popular and successful Colombian actress. From 2013 to 2020, she has been the highest-paid actress in American TV for seven years thanks to her Modern Family gig. Besides a hefty paycheck, Vergara has also accumulated countless awards as an actress. Though she's incredibly accomplished and celebrated, it certainly didn't stop her from finding herself in a couple of awkward situations!
One of the most awkward situations that Vergara has ever found herself in was when she introduced Bruce Rosenblum in the 2014 Emmy Awards. Rosenblum asked her to step onto a pedestal, which then rotated 360 degrees. Rosenblum supposedly wanted to show off the Latin star's famous curves while he talked about the American television industry's current state. Rosenblum's actions received a ton of criticism, but Vergara played along with the situation as she struck a string of attractive poses. If anything, the actress deserves credit for making the most out of the initial awkward moment.
Lady Gaga's Shocked Face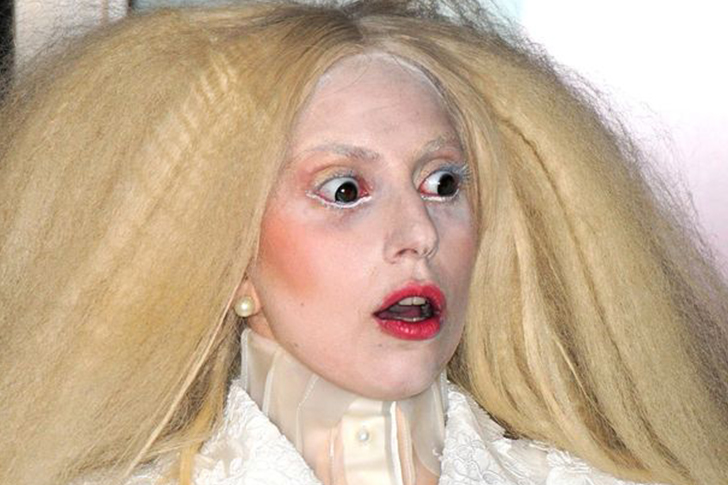 Lady Gaga has been one of the biggest names in the entertainment industry in the past decade. Besides her incredibly successful career filled with numerous awards and credits, she's also known for her outrageous outfits. Lady Gaga's list of outrageous outfits wouldn't fit an entire page. However, we've managed to pick the one that's most intriguing in our eyes!
It was at the 2013 Glamour Women of the Year Awards when Lady Gaga rocked one of her most outrageous outfits yet. She wore an all-white Thome Browne suit, and she had an equally outrageous wig to match the ensemble. Lady Gaga was also spotted wearing custom A-Morir 10-inch pearl-covered platform shoes. The most memorable moment of Gaga's night wasn't her outfit; instead, it was her seemingly shocked reaction that has since then been immortalized as a meme. One of the funniest memes that this Gaga outfit and snapshot has been used in is the caption, "When you peek at your bank account balance and then realize that the next payday is in ten more days."
When Eminem Meets Lady Gaga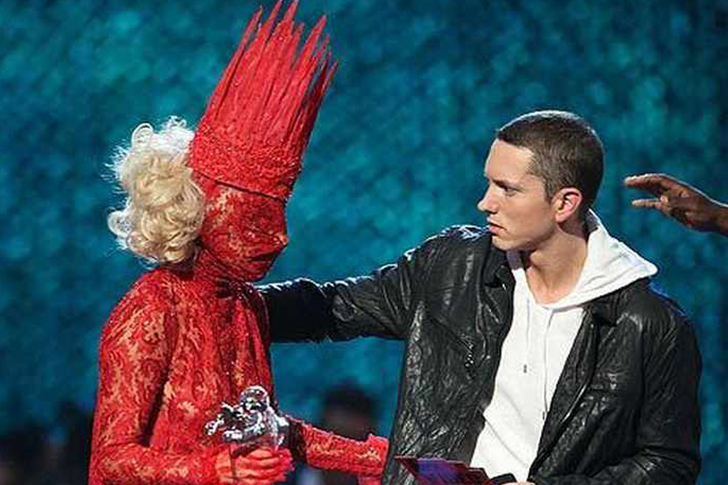 Lady Gaga and Eminem are two of the most successful and recognizable figures in the music industry. Eminem, also known as Marshall Mathers, is an incredibly successful rapper who has been known for his blunt, carefree, and indifferent personality. Lady Gaga, on the other hand, has been known for her catchy pop tunes, as well as her exquisite and sometimes controversial outfits.
Both polarizing artists would come at a stand-off when Lady Gaga accepted the award for Best New Artist at the MTV Video Music Awards in New York back in 2009. Interestingly, the one who presented the award was none other than Eminem. Lady Gaga wore a red outfit that covered her entire face. Slim's reaction, on the other hand, was visibly confused. It's as if that Eminem was questioning why Lady Gaga was given the credit of Best New Artist in the first place. Since then, the moment has been immortalized by millions of memes shared by both artists' fans.
Chris Pratt Gets Caked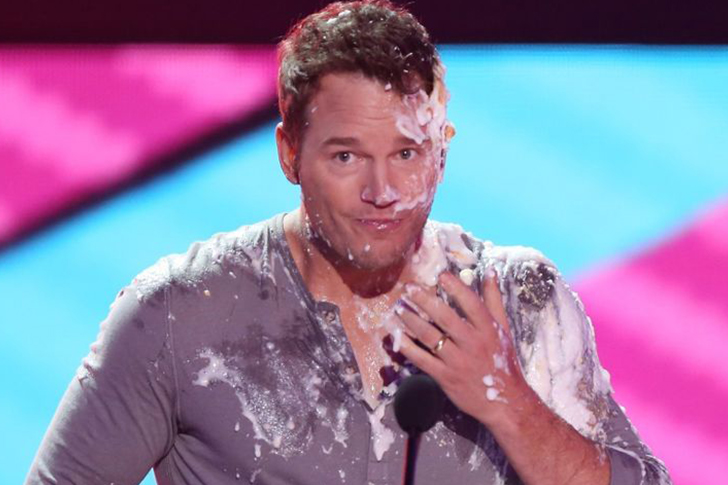 It can be quite awkward when someone throws cake at you, let alone throws cake at you while you're on stage. Someone threw cake at famous actor Chris Pratt while he was giving a speech on stage. Oddly enough, the fans cheered and celebrated as what appeared to be cake icing was flung at the Guardians of the Galaxy actor. While we're confident that the moment was staged, some people couldn't help but feel awkward about it.
Pratt is one of the sought-after actors in Hollywood today with numerous acting credits in a good number of blockbuster movies. He could've easily reacted negatively towards the cake icing that was thrown at him. Instead, he played it off as only Chris Pratt can. His reaction to the initial awkward moment might be the reason why the crowd celebrated more. In the photo, fans clearly reach for Pratt while he takes the cake icing off of his face and clothes.
Rihanna Grabs Her Own Behind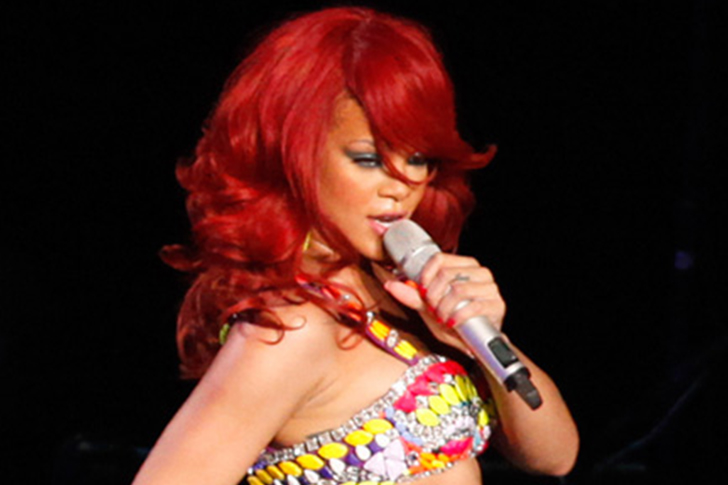 Rihanna has been one of the most recognizable and successful artists in the music industry for over two decades. She's been able to perform in countless shows and live performances. Best believe that Rihanna had a few awkward moments during some of her live performances in her career. Interestingly, one awkward moment was from her 2011 concert in Los Angeles.
In 2011, Rihanna released numerous studio albums, and one could argue that her music career was starting to peak. In a 2011 concert in Los Angeles, fans visibly saw her grabbing her own behind! Indeed, she got playful while on stage, and everyone who was at the concert was able to witness a somewhat awkward moment. To her credit, Rihanna most probably did it for the sake of a better show and performance. The moment riled up all the fans at the show and somehow easily moved past the initial awkward moment.
Miley Cyrus Forgot To Brush Her Teeth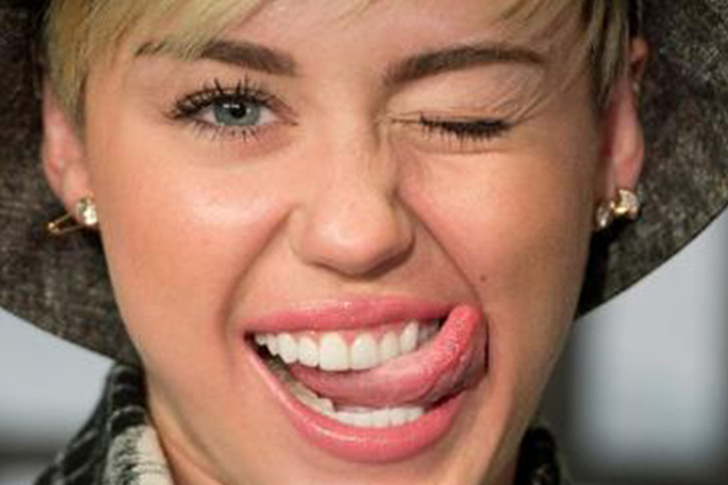 Miley Cyrus is an incredibly successful teen star turned actress who has numerous acting credits on her resume. She first started out as a Disney star, where she achieved massive success as Hannah Montana. During those years, she was that lovely and feisty teen that we all loved on the hit Disney show. However, she had already had her fair share of awkward moments captured on camera.
One of Cyrus' awkward moments that we can never forget is when a colleague seems to have reached for something that was on her teeth. We're wondering if she forgot to brush her teeth before going on stage for an interview. We'd have to give her the benefit of the doubt as we're sure that she underwent an extensive makeup session before, and it's easy to forget about her dental situation. We hope she thanked her friend for reaching into her teeth to make sure that it looked extra clean and ready to smile for her next interview.
Prince Harry "Post-Breakup Face"

Prince Harry, Duke of Sussex, is a member of the British royal family. Harry is the younger son of Diana, Princess of Wales, and Charles, Prince of Wales. He's also the sibling of Prince William, Duke of Cambridge. Among the two siblings, Harry has always been known as the volatile and expressive one. He certainly was expressive in this snapshot of him with his tongue out while seemingly disinterested in the unfolding events.
The awkward moment has been immortalized over the Internet through memes. Some users even placed the caption of "Post-Breakup Face" on the Prince Harry snapshot. Harry certainly couldn't relate with the post-breakup memes as he's been married for a couple of years now to Meghan Markle. Speaking of the photo, whoever planned Harry's outfit on that day deserves a ton of credit as the Duke of Sussex still looked incredibly sharp and dashing despite the uninterested expression on his face.
Madonna Falls Off The Stage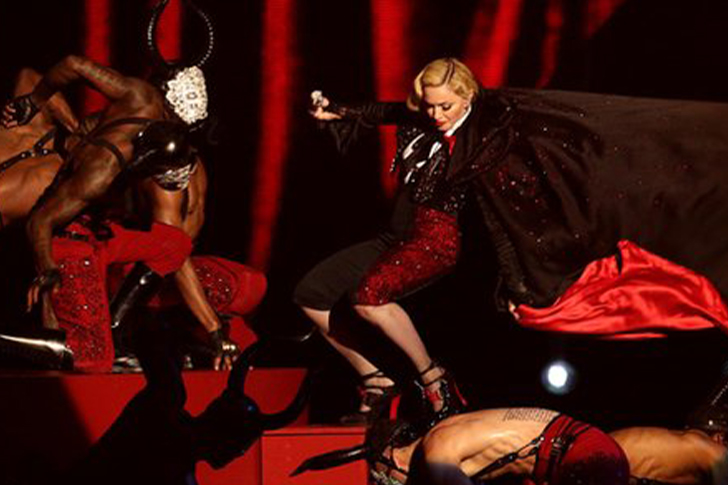 Pop icon Madonna accidentally fell off the stage while performing at the 2015 Brit Awards. The 2015 Brit Awards featured artists like Sam Smith and Ed Sheeran, each winning two prizes, but it seems like Madonna's awkward fall outshone those two stars. She tumbled down a set of stairs after a dancer routinely removed the cape that Madonna was wearing at the start of her performance.
You'd certainly assume that Madonna has been through her fair share of awkward situations. In turn, the 56-year-old icon quickly recovered and returned to continue performing her song Living for Love. Madonna definitely deserves credit for brushing that awkward fall and finishing her performance in a way that only Madonna could. She also issued a statement saying that she's fine and that she fell because the cape had been tied too tight. Madonna also thanked her fans, who constantly supported her after the initial awkward fall.
Jennifer Lopez & Pitbull at The AMA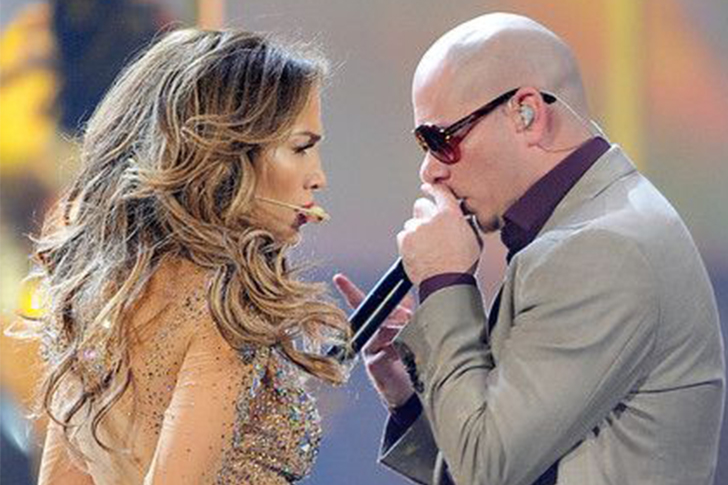 Jennifer Lopez has been one of the most celebrated entertainers in the past three decades. Pitbull doesn't fall behind too far as one could argue that he's as popular as J.Lo. The two performed a couple of songs together on stage at the 2011 American Music Awards. Though their performance was sizzling with electricity, it featured quite an awkward moment that almost everyone was able to point out.
It's no secret that Lopez is one of the most attractive women on the planet today. In a snapshot that's made its rounds on the Internet, Pitbull is visibly seen checking the singer's behind out. It even came to the point where Lopez was grinding on his man parts! It's certainly an awkward situation, and we cannot blame Pitbull for feeling the way that he felt when J. Lo was grinding on him. Nonetheless, both artists stayed professional throughout their entertaining AMA performance.
Amy Schumer Behind Kim & Kanye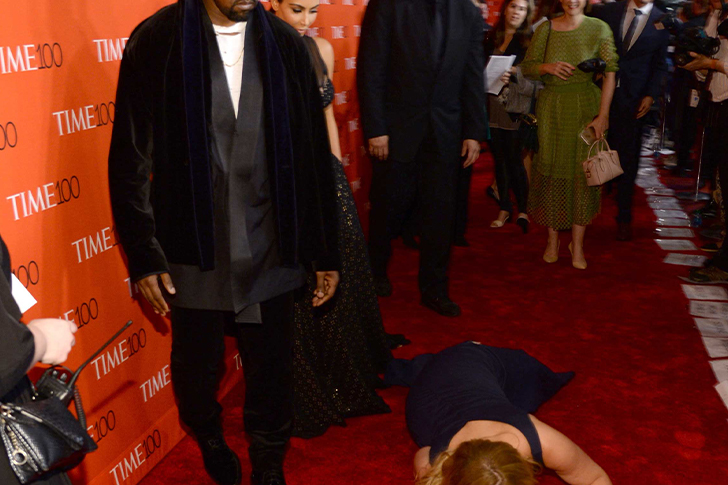 It can be quite awkward when you try to prank someone, and it doesn't go your way in the end. For Amy Schumer, she tried to prank one of Hollywood's power couples: Kim Kardashian and Kanye West. It was at the Time 100 Gala when she purposely fell down in front of Kim and Kanye, and the couple didn't seem amused with the stunt. Schumer said that the prank was due to her belief that red carpets aren't fun and they're humiliating.
People were asking if the photographers miss the moment where West cracked a smile. Schumer replied that Kanye didn't crack a smile at any point. However, the comedienne said that he did smile later in the evening. She said that "Kanye was smiling at me" when she formally met the couple inside the gala. Schumer seemed to find a silver lining from the awkward situation and said that she's ready to try out a new acting credit during the next Pantene commercial.
Lindsay Lohan's Almost Wardrobe Malfunction In Italy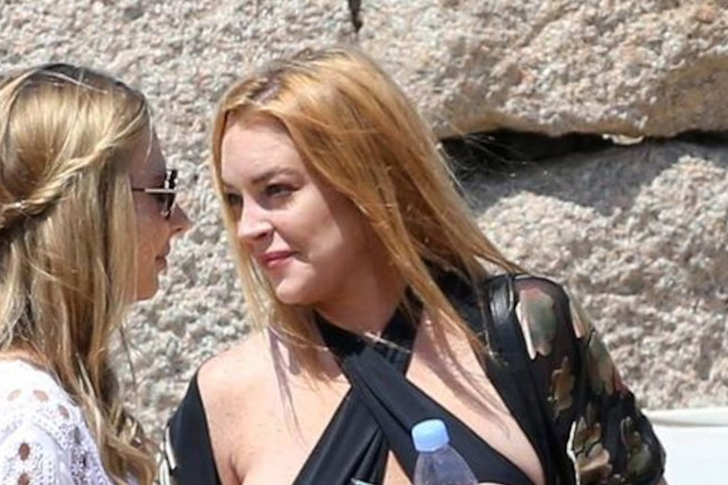 Lindsay Lohan is one of the most recognizable actresses from the 1990s and 2000s. Finding her in an awkward situation isn't a rare occasion, and there are even tons of memorable ones. One awkward moment at the top of our head is when she almost busted out of her bathing suit while in Sardinia, Italy.
Lohan is a well-known Hollywood celebrity, so you would expect that there would be a ton of paparazzi following her around. Paparazzi indeed followed her around Italy, and they've managed to snap an almost wardrobe malfunction. You'd think that these celebrities would be a bit careful knowing that they have paparazzi following them around! To Lohan's credit, she didn't seem bothered by it. After all, the actress was on vacation and it seems like a wardrobe malfunction was the least of her problems at the time.
Chris Hemsworth & Emily Blunt & An Owl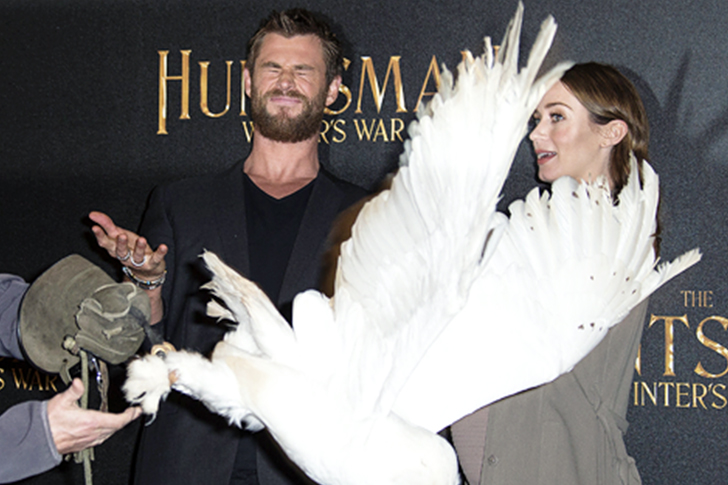 Actors Chris Hemsworth and Emily Blunt both starred in the 2016 film Huntsman. While promoting the show, they did countless interviews, promos, and photo calls. Hemsworth, Blunt, and other co-stars were asked to pose with a beautiful snowy owl during the photocall in London. Hemsworth, also known for his credit role as Thor in the Marvel Cinematic Universe, even reached out to touch the owl. What followed was a bit of an awkward situation caused by Thor's hands himself.
Everyone knows that owls are known predators in the forest. In fact, no one besides Hemsworth even dared to look directly at the owl! When the actor touched the owl, the owl reacted in a way that they weren't expecting. It tried to fly off, and it completely ruined the entire photo! We hope that Hemsworth learned his lesson and that he'll think twice before touching and holding any magnificent animal in the future!
Cara Delevingne Just Wanted to Eat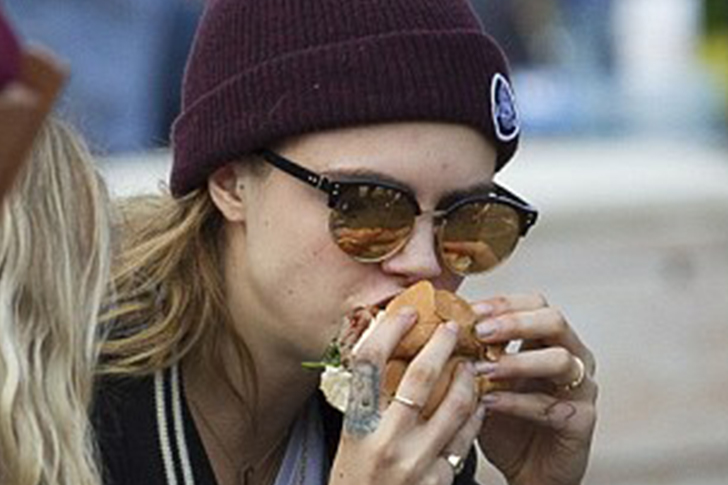 Cara Delevingne is one of the most recognizable celebrities today. The model, who's just 28 years of age, has achieved massive success in different industries. You name it, Delevingne most probably has it! She has numerous acting credits to her name in both film and television. She even has experience as a director, and she's appeared in a handful of video games and commercials. Despite her massive success, she has found herself in a couple of sticky and awkward situations.
Delevingne is a celebrity, so of course, you'd expect that tons of paparazzi would follow her around. Interestingly, a paparazzi managed to snap a somewhat awkward photo of her trying to eat a burger. The model was wearing a beanie and sunglasses in what must have been an attempt to conceal her identity. In her defense, no one looks picture-perfect while devouring a good burger!
Miley Cyrus & Lucky Fan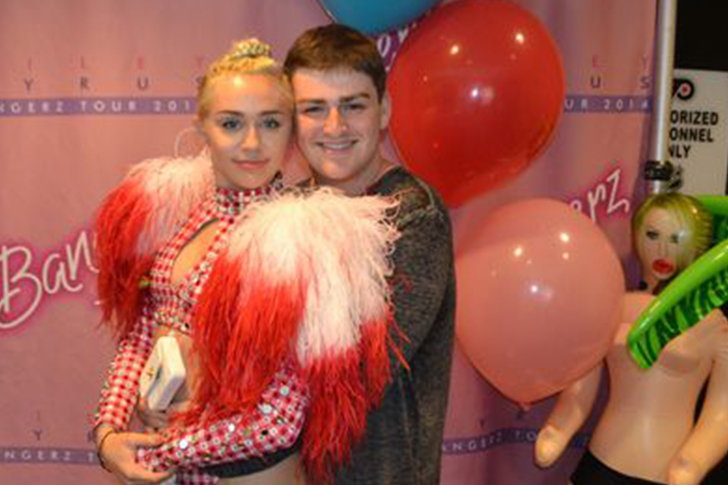 Miley Cyrus is one of the most recognizable stars to come out of Disney. Her evolution is somewhat odd as she undertook a change in persona during the 2010s. Indeed, the Miley Cyrus that we saw after her successful Disney stint wasn't the one that we were accustomed to. In turn, we got to see her find herself in a plethora of awkward situations.
One awkward situation on the top of our head is when she made one lucky fan came true. The fan had the pleasure of squeezing Cyrus' bust at a meet and greet. You certainly won't expect a meet and greet to go out of hand, but hey, it's Miley. She even kissed the fan in front of several cameras. We'd have to give the lucky fan credit as he played it off, and he remained respectful throughout the entire ordeal.
When Rita Ora hit her head during a live workout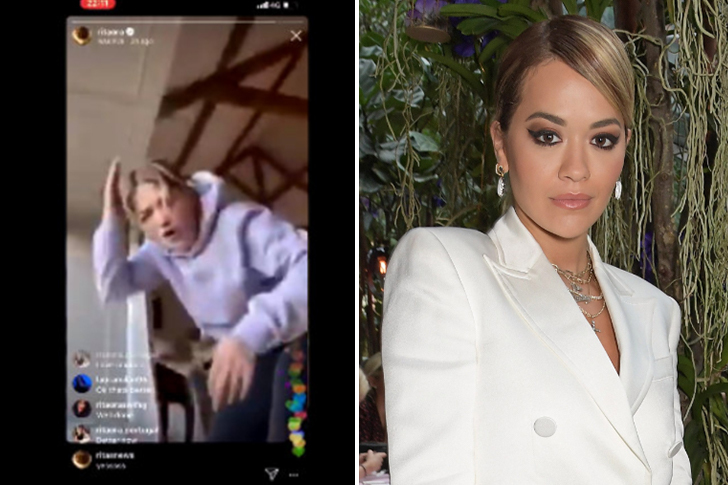 For celebrities, social media is a means to keep in touch with their fans. It explains why some of them post to an excessive degree since many of their loyal fans want to be in the know when it comes to what is new in their lives. During an Instagram Live in front of her 16 million followers, British singer Rita Ora decided to do a live workout, which was her way of helping people to stay active and to keep their morale up during trying times. During the workout, in what others may call a 'livestream fail' moment, she bumped her on the ceiling. She ended up unhurt, and to be honest, it was more of a humorous accident rather than a concerning one. Ora rose to fame after appearing on the 2012 DJ Fresh single Hot Right Now. She released her debut album in the same year, earning critical acclaim.
Mariah Carey's Awkward Smile During Jennifer Lopez's Performance

Mariah Carey has had her fair share of awkward moments. In her more than three decades in the business, she couldn't hide every embarrassing situation she is into, especially if it's in front of the camera and your so-called rival is singing in the background. Carey and Jennifer Lopez reportedly had an issue after the Songbird Supreme said she didn't know J.Lo when asked about her, not giving her any credits.
During CNN's coverage of New Year's Eve in Times Square, the host Andy Cohen and Anderson Cooper interviewed Carey, but the latter was distracted when J.Lo started singing. The distracted Queen of Christmas asked what was happening in the background, adding she's hearing music. Cohen then said the Latina singer was behind them and quickly changed the topic, knowing there's an issue between the two great performers. Carey seemed to be caught off-guard and just gave an awkward smile, which seemed to be stuck on her face.
Jason Bateman's virtual Emmys mishap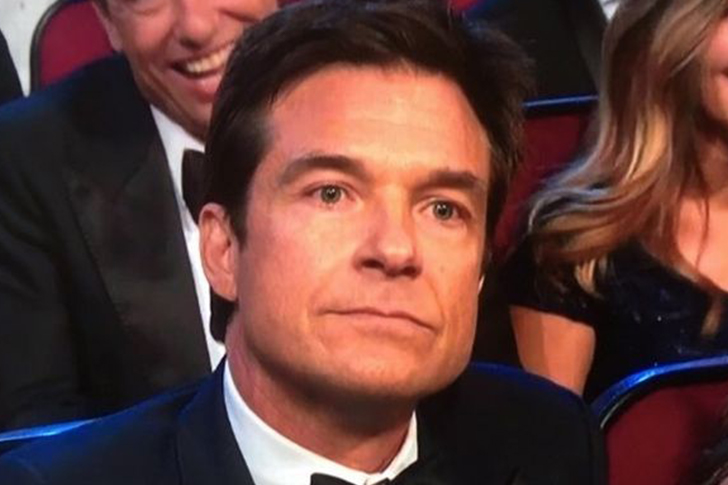 There is nothing more awkward than to be wrongfully named the winner of a prestigious award. Just ask Jason Bateman during the Creative Arts Emmys last September. The mishap happened when the voice over announced Bateman as the winner for his appearance in The Outsider while another actor's name, Ron Cephas Jones, was being shown on-screen as the one who won the award. This caused fans, viewers, and nominees alike to be confused. Some even took to social media to express their befuddlement.
The broadcast immediately went on an advertisement break before any acceptance speech video was played and came back with an apology saying, "Our apologies, an incorrect winner has been announced. We're fixing it now. Please don't go away." I could only imagine Bateman and the people behind the show wishing to have the world's electricity cut-off at that moment.
Dua Lipa: awkward host or prophet?

Having your embarrassing moment caught on camera and seen by everyone is something you'll carry for the rest of your life. No amount of money or investments can make your video clip go away, even if you're Dua Lipa. In August of last year, she hosted an episode of The Tonight Show With Jimmy Fallon with Gwen Stefani as her celebrity guest. When they arrived on the topic of quarantine, the Don't Start Now singer mistakenly referred to Stefani's partner, Blake Shelton, as her husband.
You could clearly see the distress and shock in her eyes when Stefani corrected her and says, "Well, he's not my husband." Thankfully, the guest was quick on her toes and followed it up with, "But that sounded cool when you said that." to avoid creating a bigger awkward moment for Lipa. She must have felt like an oracle now since the couple got engaged a few weeks later.
Embarrassing Times at Ridgemont High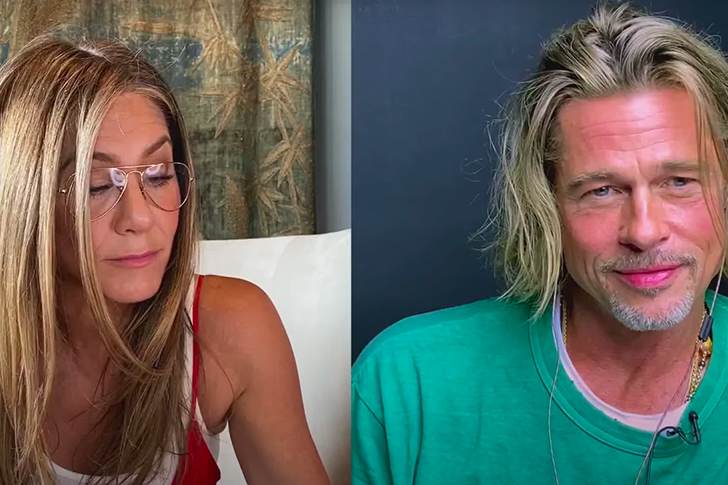 Do you know what's more awkward than having to do a virtual read-through of a risqué scene? It's doing it with your ex-spouse in front of your friends and the Internet. That's exactly what happened to Brad Pitt and Jennifer Aniston when they reunited on-screen for a Zoom table read of The Fast Times At Ridgemont High for Jimmy Kimmel Live!
It got awkward because the scene in question was when Pitt's character, Brad Hamilton, was fantasizing about Linda Barrett, Aniston's character. Add Morgan Freeman's voice as he narrates the fantasy in detail and you'll definitely get a hilarious situation for us viewers, but the opposite happened for the former couple. It also didn't help that their co-stars were giggling as everything was happening. Regardless of the awkwardness of that moment, the virtual table read was for charity and a good investment of their time.
Don't go breaking Elton's heart, Taron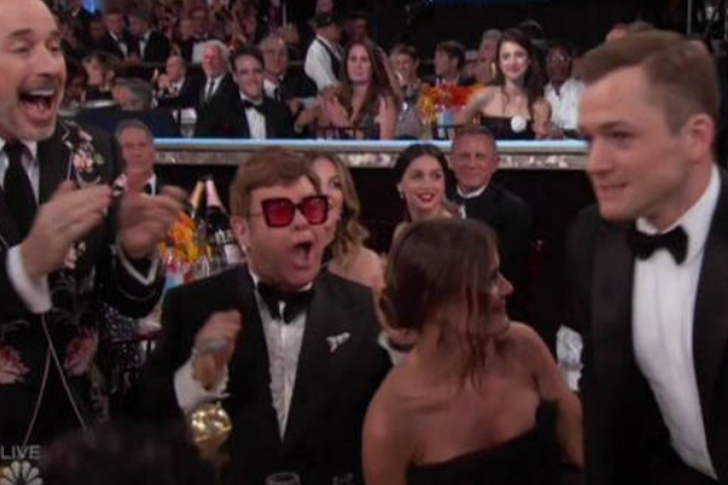 This is either one of Elton John's funniest or saddest moments caught on tape in his more than seventy years living on this earth. Last year, before social distancing was a thing and the world was a bit healthier, Taron Egerton was nominated in the Golden Globes when he played as Sir Elton John in the musical biopic Rocketman.
When Egerton was announced the winner, John couldn't help but feel proud and jump for joy. You could see it in his face that he wanted to hug or even shake the actor's hand but that didn't happen at all. What's more, Egerton hugged the other people on his side and just continued walking to the stage to receive his award while he left the person he was playing hanging. If only John could call his lawyer and make the moment disappear from everyone's memories.
When Lady Gaga said it was a bad time for an interview – during the interview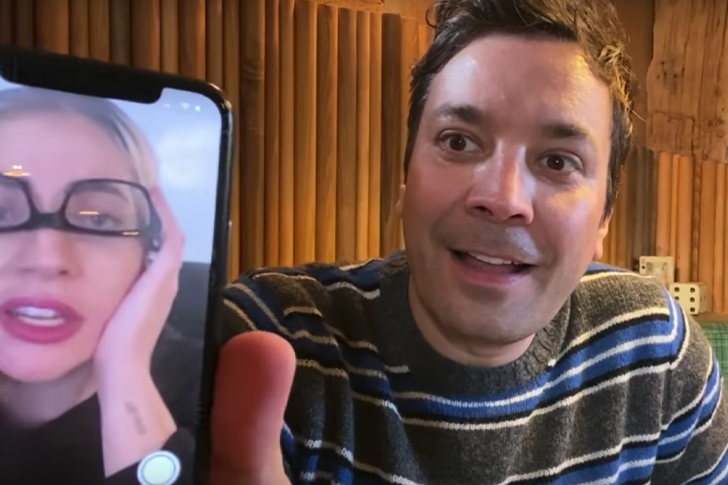 Surprisingly, a lot of these awkward celebrity moments happen during evening talk shows and this is another one for the books. Stefani Joanne Angelina Germanotta, or more popularly known as Lady Gaga, was supposed to be interviewed by Jimmy Fallon on his show last April. What he didn't expect was for her to say it was a bad time for an interview during the live interview.
Being a good host, Fallon wanted to try again later and call after a few minutes. To his dismay, Gaga wanted to cancel and reschedule the interview at another time. To the singer's credit, she apologized to him by saying, "I'm so sorry. We weren't quite ready yet, and I really appreciate you being so nice about it, and thank you. I love you, I love your viewers, and everyone at home watching. I just wish everybody well."
You've Reached The End