On Top of the Social Ladder: A Peek Inside The Lives of the World's Richest Inheritors
Trust funds, private jets, and designer clothes — those are just some of the many perks that the rich and the famous get to enjoy. While this may sound like a distant dream most of us will have to break our backs for, there are actually those who were born to live out their lives with great wealth and lavish lifestyles. Some of them may have gotten their wealth from centuries-old money, but many are actually heirs and heiresses to newly built empires from the 21st century.
Sure, many of them strive to earn their own money, but we can't deny the fact that regardless of their success or failure in their chosen careers, they will always have investments and fortunes waiting for them. When we talk about the rich and famous, nobody lives a more publicized life than the elites of the United States. From New York's most beloved socialite Gloria Vanderbilt down to Los Angeles' very own Paris Hilton, the United States just doesn't seem to fall short of wickedly charming heirs and heiresses. If you're curious to see which famous faces were also born high up the social ranks, then keep on reading.
GEORGINA BLOOMBERG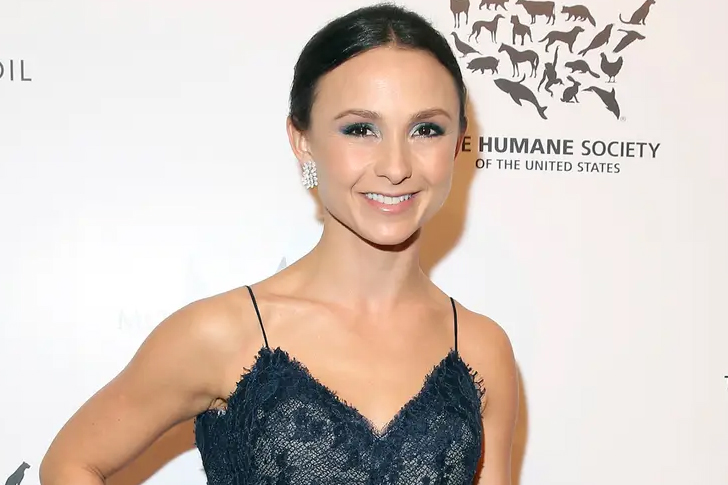 If Georgina Bloomberg's name sounds familiar to you, well, that's because her father is none other than billionaire media mogul, former NYC Mayor, and former US presidential candidate, Michael Bloomberg. According to Business Insider, the 37-year-old equestrian will reportedly inherit a whopping $61 million fortune from her father's incredibly large fortune.
Now, $61 million may just be a pinch out of her father's pockets, but it's more than enough to afford Georgina a stable's worth of well-bred horses. However, despite her glittering image as a New York City elite, Georgina has a heart for charity. She is also a decorated equestrian with a degree in Sports Business and Marketing. Today, Georgina is busy being a mother to her six-year-old son Jasper Michael Brown Quintana.
ADAM LEVINE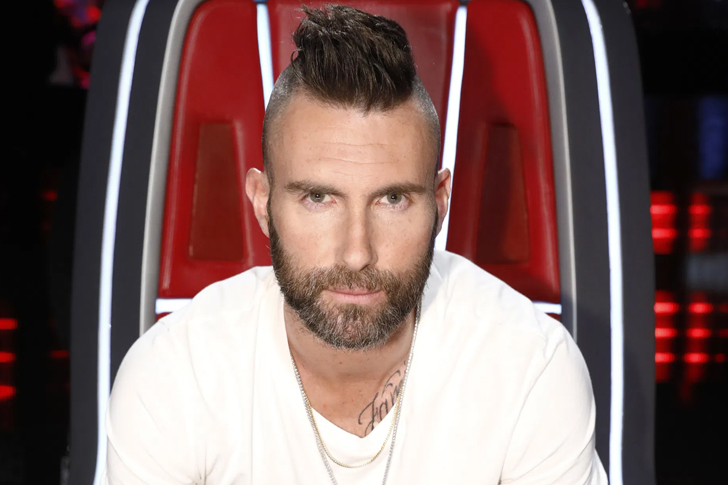 Many of you may recognize Adam Levine as the frontman and lead singer of the uber-successful band Maroon 5, but what many of you may not know that prior to becoming financially successful as a musician, Adam already had a pretty hefty trust fund to fall back on courtesy of his retail mogul father, Fredric Levine.
The retail store in question is the American clothing store chain called M.Fredric. How much money will Adam inherit from his father's fortune? Nobody really knows but judging from the success and number of stores this retail chain has, we're pretty sure it'll be more than enough to make Adam and his family comfortable for the rest of their lives. Plus, Adam and his supermodel wife have their own investments, so there's plenty to go around.
ALEXANDER SOROS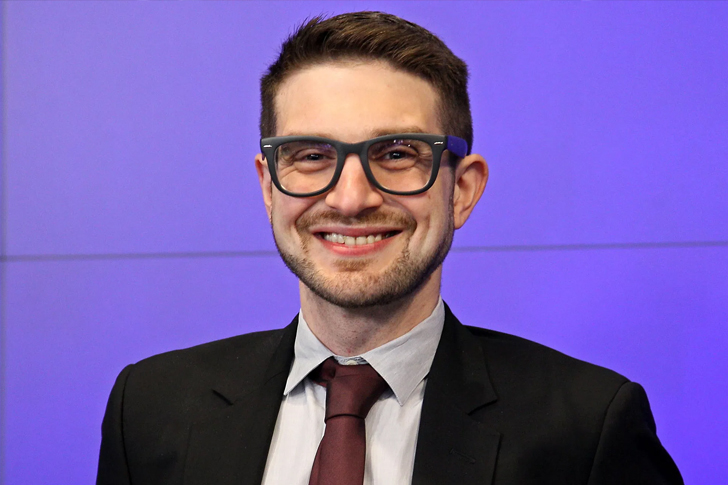 For those who may not be familiar with Alexander Soros, he is a renowned philanthropist, and one of the World Economic Forum's Young Global Leaders of 2018. Deputy Chair of the Open Society's Foundation, and heir to a billion-dollar investment empire built by his Hungarian-American father, George Soros. Just like most American socialites and heirs, Alexander also spent the majority of his childhood gallivanting throughout the busy labyrinth of New York City.
In his adult years, Alexander began to dip his toes in his family's philanthropic works. Soon after he entered the family's charity foundations, he started spearheading efforts that aim to alleviate human rights and environmental crises in various parts of the world. It's safe to say, at this point, that Alexander is doing a fine job upholding his family's legacy, regardless of his family's money.
AMANDA HEARST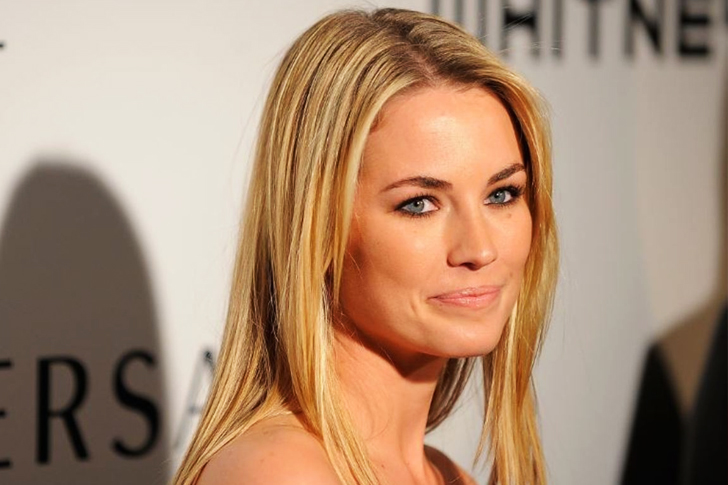 If you've been following America's social scene, then you have probably bumped into Amanda Hearst's name at least once before. Not only is this gorgeous lady a model, an activist, and a fashion icon, but she is also an upper-east side heiress to one of the biggest mass media conglomerate companies in the United States. Unlike the first three individuals on this list, however, Amanda did not inherit her fortune from her father.
Instead, she credits her social status to her mother, Anne Hearst, granddaughter of American media mogul William Randolph Hearst.True to her family's media legacy, Amanda has also ventured into the field of mass media by becoming Marie Claire Magazine's associate market editor. She is also a dedicated philanthropist known for her efforts relating to animal welfare and environmental preservation.
GLORIA VANDERBILT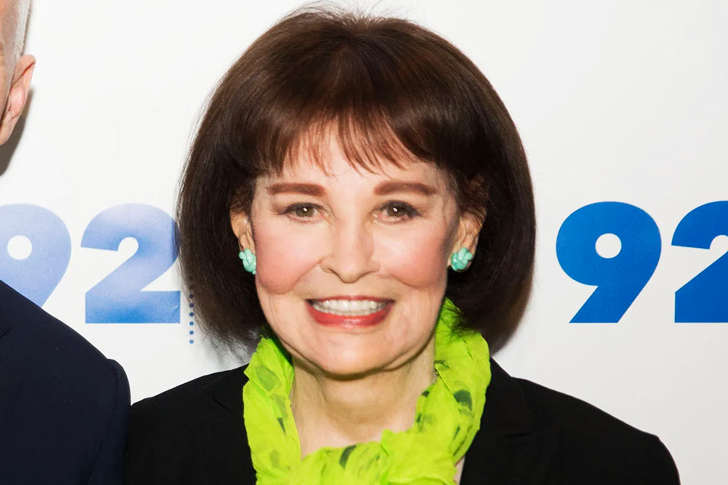 When it comes to New York City socialites, no one is more iconic than Gloria Vanderbilt. As a member of the Vanderbilt clan — America's oldest and wealthiest family — Gloria's life has always been destined for widespread scrutiny. As a child, Gloria became the subject of one of the most controversial child custody battles in the history of the United States. The fight regarding her custody was between her mother, Gloria Morgan Vanderbilt, and her paternal aunt, Gertrude Vanderbilt Whitney.
Many believed that the war ensued between the two women had everything to do with Gloria's trust fund that she inherited from her wealthy father, Reginald Claypoole Vanderbilt. In the 1970s, however, when Gloria finally became an adult, she spent a fraction of her inheritance as investment money to kick-start her fashion line. She later became a renowned fashion and arts icon.
JARED KUSHNER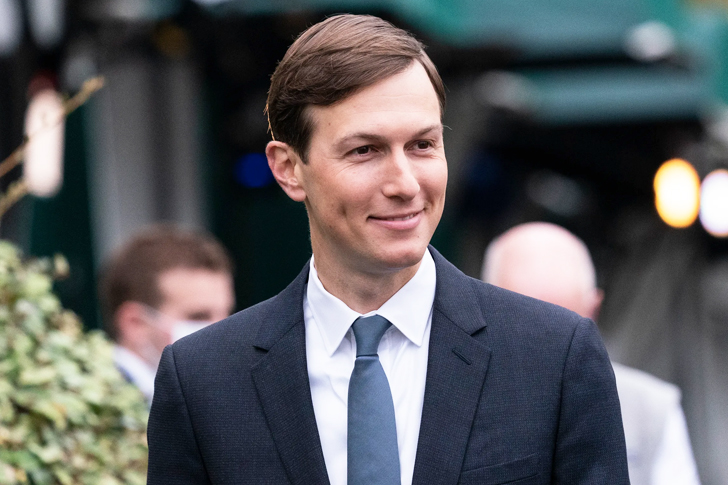 Jared Kushner is an American investor, real estate developer, and newspaper publisher. You may know Jared Kushner as the son-in-law of former POTUS Donald Trump, but Jared has his own wealth and investment even before becoming a part of the infamous presidential family. As the son of a wealthy developer, Jared always had some sort of power and influence to his name.
With his marriage to Ivanka Trump, Jared was able to multiply his power and influence by the hundreds. He even dipped his toes into politics when he became a senior advisor to his father-in-law Donald Trump. However, now that his journey as a senior advisor has come to an end, Jared will have to refocus his attention on managing and expanding his family's real estate empire along with his publishing company, The New York Observer.
GWENDOLYN MEYER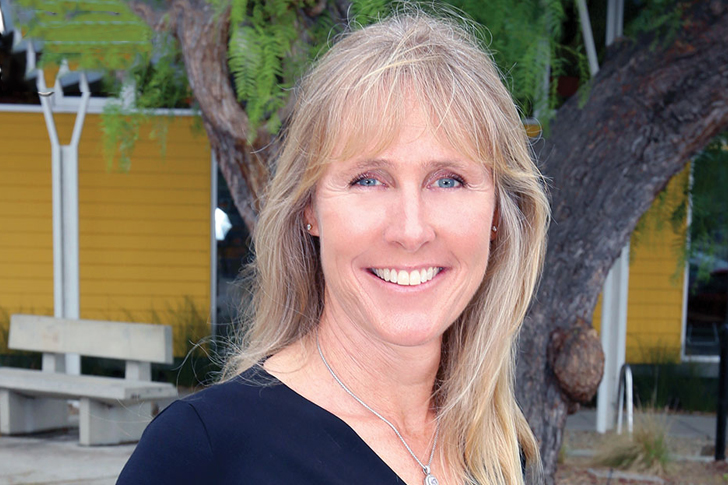 Gwendolyn Meyer is another American socialite known for her interest and skills in equestrian sports, a seemingly popular sport among the rich and the famous. Before gaining popularity as an equestrian, however, Gwendolyn already lived a pretty lavish life as a member of the Cargill family. Gwendolyn for sure worked hard to earn her own name, but thanks to the added 8% inheritance from her family's billion-dollar business, she is now reportedly worth an astounding $3.1 billion.
Now, we're not math geniuses, but we're pretty sure that she has more than enough to live out the rest of her without any financial burdens. She also owns a couple of real estate investments in the state of California, where she and her family currently live. As of 2012, she was estimated to be worth approximately US$3 billion.
DOUGLAS DURST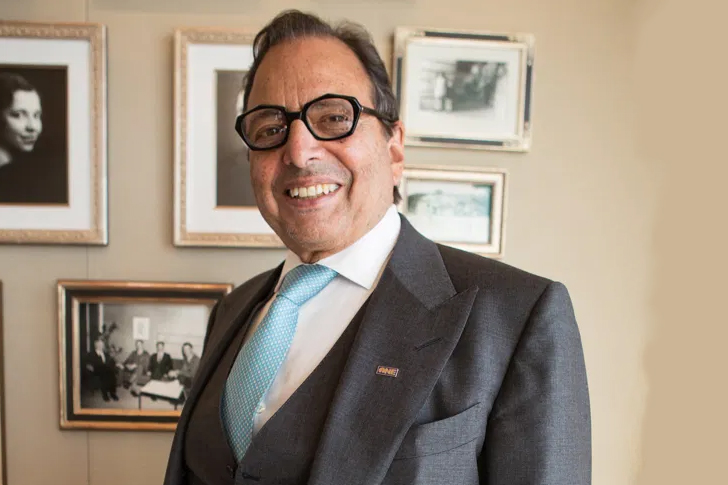 Many of you may not know the name Douglas Durst, but just like the people we've mentioned before, his name is worth billions thanks to the investments and money he earned and inherited from his father, Seymour Durst. Douglas' family fortune mainly comes from real estate developments in New York. The construction of the One World Trade Center, for example, was done by the company Douglas owns.
However, real estate is not the only focus of the Durst family. Just like the rest of the well-meaning families of New York, Douglas and his clan also like to focus their attention on helping society. He even purchased a farm in Dutchess County to dispose of horse waste and turn it into an organic farm. Today, Douglas' McEnroe Farm is among the largest organic farms in the entire United States.
TERESA HEINZ KERRY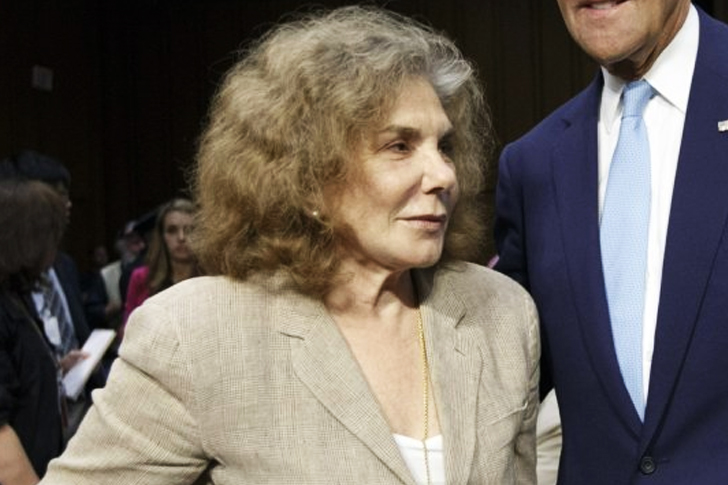 From her middle name alone, we're guessing you can already tell which multi-billion dollar company this wealthy lady helps run and manage. If not, then allow us to elaborate. As the name implies, Teresa Heinz Kerry is a member of the Heinz family of Pennsylvania. The Heinz family, under the leadership of the late Henry Heinz, is the family responsible for producing the uber-famous Heinz Ketchup. What started as a simple ketchup business has now turned into a $24 billion food processing empire.
Teresa's role in the family business has more to do with charity works as she is now the chairperson of Heinz Endowments, the largest philanthropic foundation in the entire United States. Teresa also earned several credits for her work, which includes her involvement in environmental and human welfare advocacies. She assists the City of Pittsburgh, where the Heinz family has many financial and family connections.
DAKOTA JOHNSON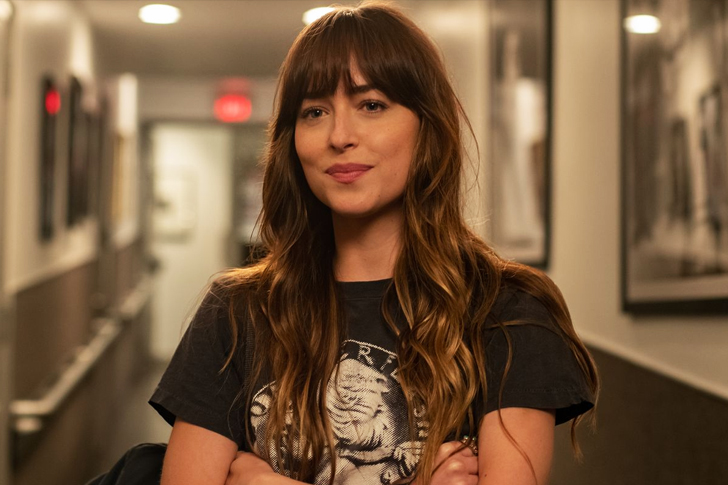 Believe it or not, Hollywood is not only home to self-made superstars who worked their way up the glittering ladder of success. It is also a playground for the rich heirs and heiress whose bank accounts were fat from the moment they were born. One of those wealthy heiresses happens to be Fifty Shades of Grey star Dakota Johnson.
Some of you may already know this, but Dakota has her famous parents to thank for the hefty inheritance under her name. You might even say that Dakota can credit her parents, Don Johnson and Melanie Griffith, for helping her get a foot in the door when it comes to her Hollywood career. It is unclear, however, just how much money her parents will leave her with, but we do know Dakota is doing pretty well for herself with a net worth of around $14 million.
NICOLE RICHIE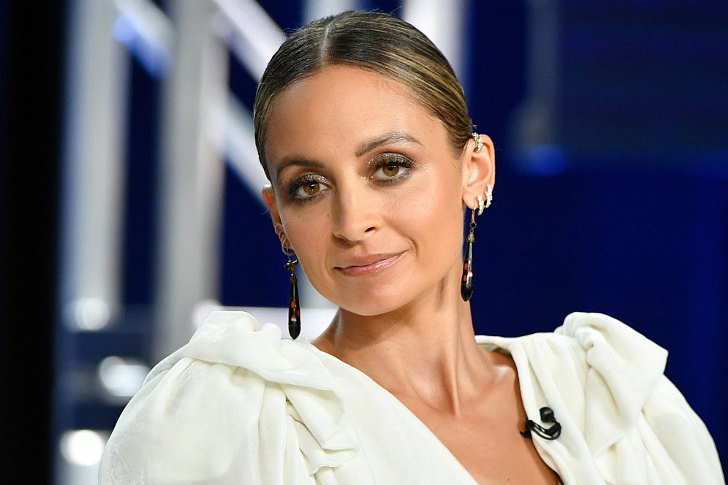 Nicole Richie's name on this list should not really come as a surprise as she is one of the most famous Hollywood heiresses today. She is an American television personality, fashion designer, and actress. As the daughter of the Hollywood singer Lionel Richie, Nicole has always had her sight set on becoming a star herself. Her dreams became a reality when she and her former BFF Paris Hilton starred in the hit reality show The Simple Life. The show became an instant hit and catapulted Nicole to superstardom.
Today, however, the Hollywood heiress has turned her back on her spoiled-brat persona and started focusing on her fashion empire. Thanks to her inheritance and personal business investments, Nicole is now worth around $10 million. Her worth could very well increase in the years to come as the mother of two continues to expand her horizons.
BROOKE SHIELDS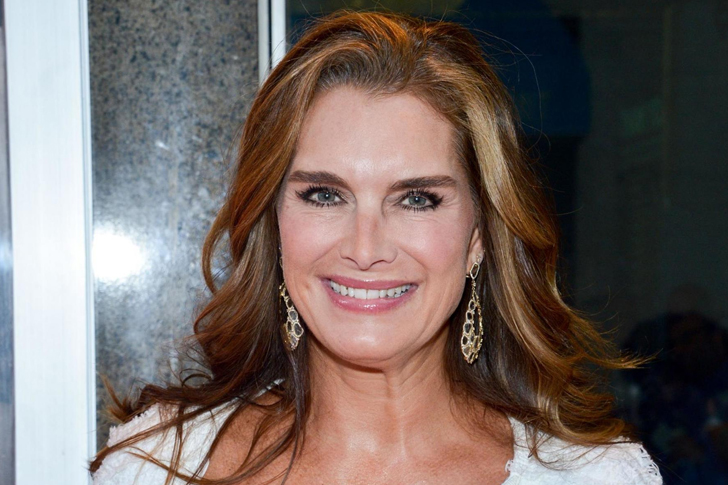 Brooke Shields is an American actress and model. She may be one of Hollywood's most beautiful faces, but she is also among the wealthiest thanks to her personal investments and hefty inheritance. Many people are not aware of this, but the actress is the daughter of former Revlon executive officer, Francis Alexander Shields. Aside from his shares from Revlon, Francis also had various businesses in different fields.
Upon her father's passing, Brooke and the rest of her siblings were able to inherit a large chunk of fortune, putting her net worth at around $25 million. It's safe to assume that Brooke's wealth would increase as the actress continues to take part in the lucrative industries of fashion and Hollywood. Either way, Brooke is set for life thanks to her dad and the career she has built for herself.
JORDIN SPARKS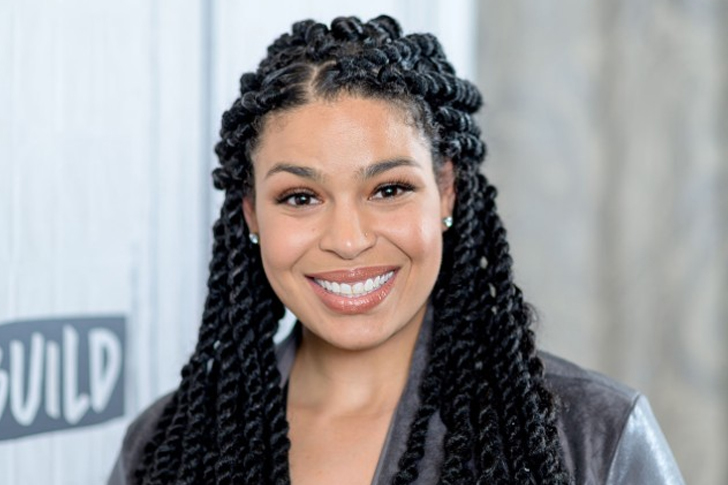 Jordin Sparks is an American singer, songwriter and actress. She has been staying low for the past couple of years, but that doesn't mean that the American Idol alumna isn't living a comfortable life. Many people don't know this, but Jordin is actually the daughter of former NFL superstar Philippi Sparks.
As you know, making it big in the NFL also means making it big financially. Thanks to the enormous paycheck her father earned from his time in the NFL, Jordin won't have to worry about taking any loans in the near future. Despite her chunky inheritance, Jordin still works and continues to work hard to carve out her own name in the music industry. Today, she is worth $10 million, and regardless of whether she gets an inheritance or not, Jordin has enough to live a good and comfortable life.
PETER BRANT II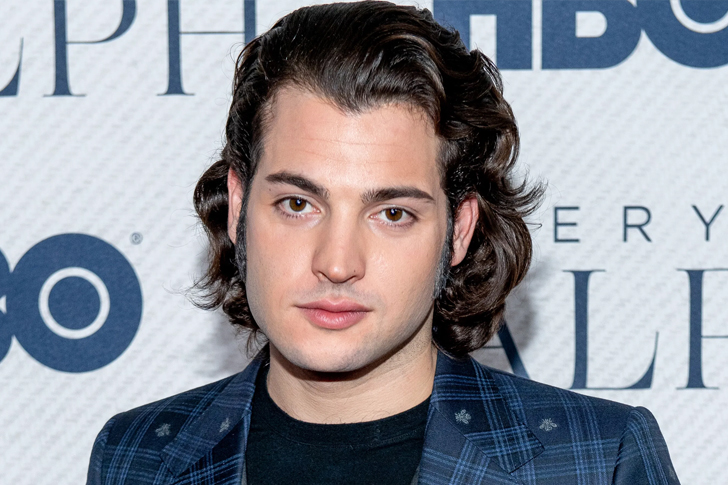 Peter Brant II is yet another member of New York's upper-class who has his father to thank for his incredibly lavish lifestyle. His father is the known New York businessman and art collector Peter M. Brant, while his mother is the famous model Stephanie Seymour. Just like his mother, Peter Jr. also pursued a career in modeling.
He has partnered with prestigious brands in the past and released a few collections of clothes and cosmetics. In 2015, Peter and his brother Harry launched a series of products in collaboration with Mac Cosmetics. Although Peter and his brother Harry are quite well-known in NYC's social scene, very little is known about their lives behind closed doors. We are pretty sure, however, that both Peter and his brother are living comfortably, thanks to their father's business investments.
LYNSI SNYDER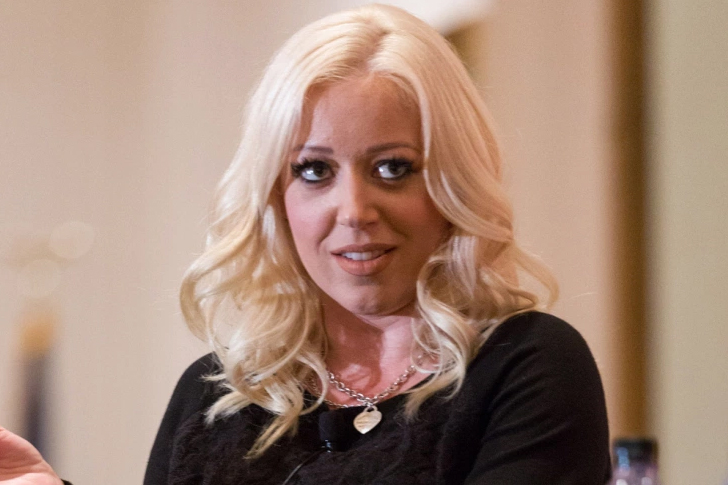 Everyone is probably familiar with the famous In-N-Out fast-food chain, but we bet most of you don't know the woman behind its success. Meet 38-year-old Lynsi Snyder, the lone owner, and heiress of In-N-Out burgers. As the only daughter of H. Guy Snyder and only granddaughter of Harry and Esther Snyder, Lynsi has always had the business and the billion-dollar fortune that comes with it all to herself. In 2012, Snyder was the youngest female billionaire in the United States.
While that might sound like a dream to many of us, it is still quite a big challenge considering that her family's lifelong legacy rests on her young shoulders. Outside of running her empire and various other investments, however, Lynsi likes to focus her attention on helping the struggling young souls across impoverished communities.
MAGGIE GYLLENHAAL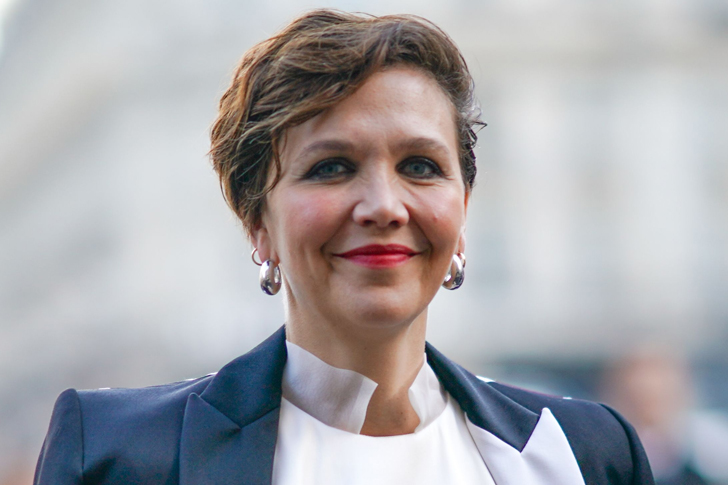 We all know her for her Oscar-worthy performances, but Maggie Gyllenhaal also ranks high up the heiress ladder when it comes to wealth and inheritance. Just like a true Hollywood royalty, Maggie also has a deep connection to the industry thanks to her father, Stephen Gyllenhaal, and mother Naomi Foner-Gyllenhaal. Both senior Gyllenhaals worked in the industry long before their two off-springs entered the picture and have, therefore, earned quite a fortune working on films and making profitable investments.
What's more surprising, however, is that the Gyllenhaal family has distant ties to the Swedish nobility. According to the online magazine, Parade, Maggie's paternal bloodline is listed on the Swedish Almanac of noble families, making Maggie and her brother, Jake, European nobles. Although we highly doubt they actually go around and tell people that.
DANIEL ZIFF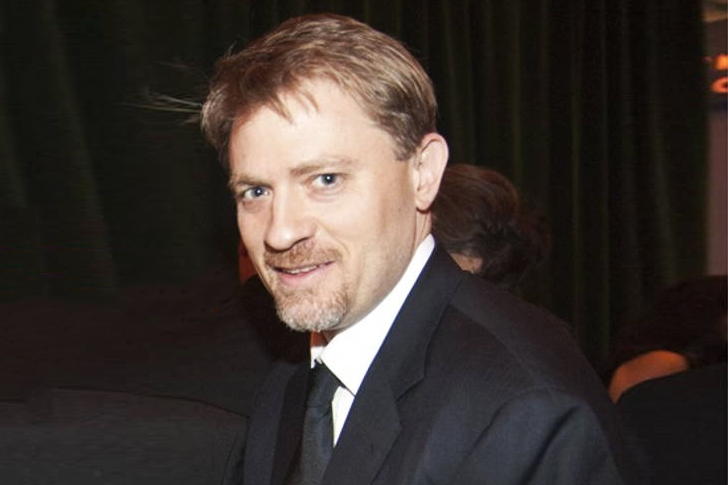 Daniel Ziff is perhaps one of the wealthiest old-money heirs in the United States today. He and his brothers Robert and Dirk are heirs to the massive Ziff Davis fortune dating back to 1927. Forbes Magazine has even tagged Daniel's net worth to around $5 billion. However, Daniel and his brothers did not achieve this much financial success from their inheritance alone.
After they received their trust fund back in the 1990s, Daniel, Robert, and Dirk pooled their money to establish a new financial company they called Ziff Brothers Investments. The company has since dissolved.The brothers disbanded Ziff Brothers Investments in 2014 and now invest independently. But their business ingenuity continues by making smaller hedge fund investments. Either way, Daniel is still a billionaire, which means he is probably all set for the rest of his life.
OLIVIA WILDE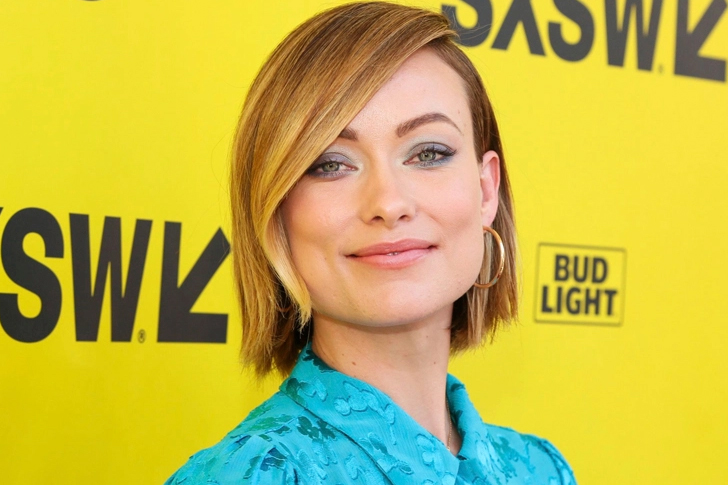 If you didn't expect to see Olivia Wilde's name on this list, don't worry. Neither did we. Only because Olivia is known for her charming and humble persona, making it hard to imagine her as a rich and privileged princess/heiress who grew up showered with gifts and all things fancy. However, Olivia did grow up rich (minus the princess syndrome, of course) since her parents were the world-renowned journalists Andrew and Leslie Cockburn.
Thanks to her parent's celebrity cliques, Olivia was able to earn a good network of people that would later help her get her foot in the door of Hollywood. Today, however, Olivia has already shaped a career for herself and is no longer only known for being her parents' daughter. However, she still gets to enjoy a hefty inheritance on top of her already prestigious investment portfolio.
CAROLINE ROSE HUNT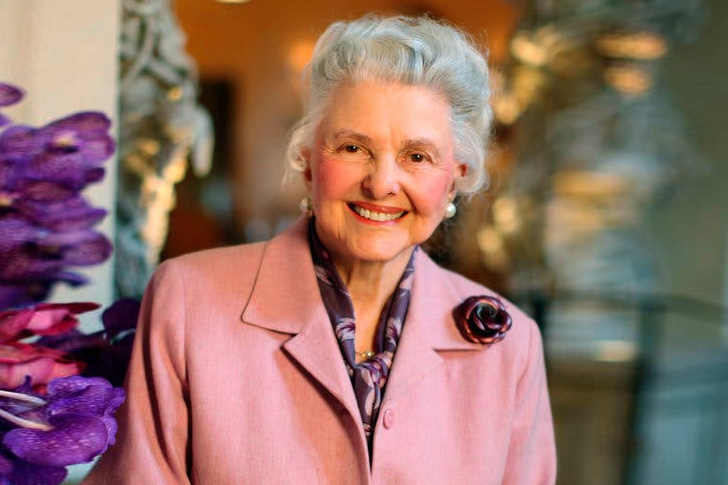 Next up, we have another old-money descendant by the name of Caroline Rose Hunt. She is famous as the founder of Rosewood Hotels & Resorts. The late heiress was the daughter of Texan oil tycoon H.L. Hunt. According to historical records, Caroline's father was able to secure his oil business by risking his last $100 on poker games and growing it until he had enough money to purchase a chunk of oil-rich land in the state of Texas.
Caroline was very much the same. Given that his father had 15 children to split his fortune with, Caroline learned to be wise with her inheritance. When she was 55 years old, Caroline used her inheritance as a source of investment money to fund her very first hotel. From there on out, Caroline has enjoyed a massively successful career as a hotelier.
ARMIE HAMMER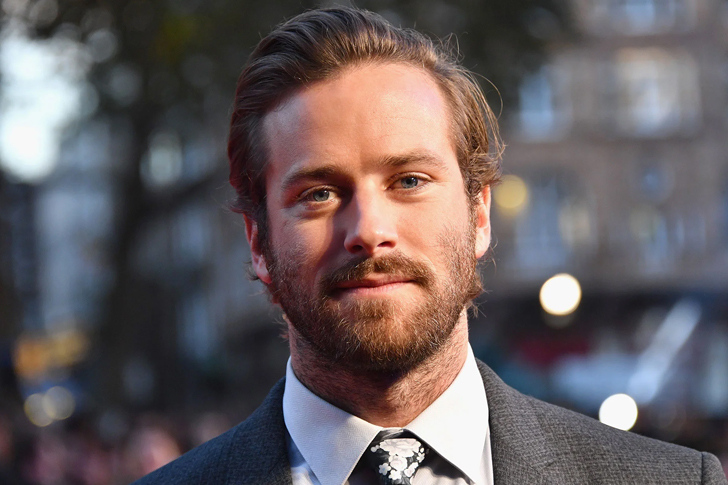 Armie Hammer may have earned everyone's attention through his skillful acting in films like Call Me By Your Name and Rebecca, but what many of us don't know is that Armie actually has a prestigious family background. As it turns out, Armie is the direct descendant of Armand Hammer, who is a successful American businessman and former Occidental Petroleum executive.
Growing up, Armie enjoyed the luxury of hopping from one fancy place to another. However, according to Armie, this did not plant a seed of privilege and entitlement in his head. Instead, it made him more grateful towards his parents and family for providing him with such a comfortable lifestyle. The actor also went on to tell that much of his success and investments today have nothing to do with his family's fortune. According to Armie, all the success his relishing now is the result of his hard work.
ANNE HEARST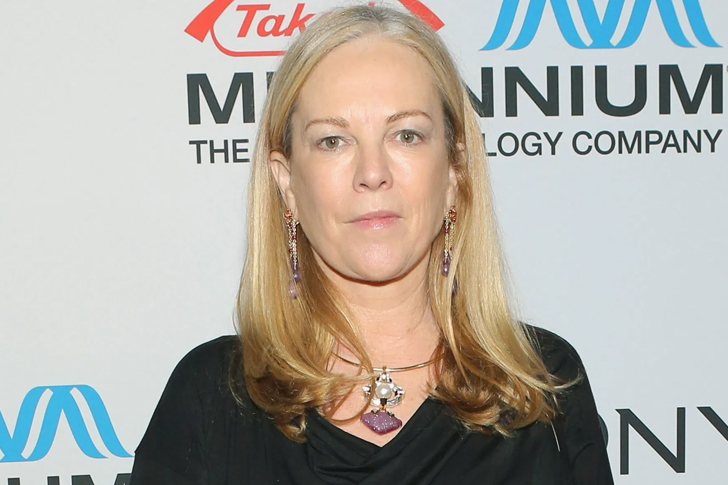 We know we talked about Amanda Hearst earlier on this list, but let's shift our attention to the OG socialite of the family, Anne Hearst. Anne is the mother of Amanda Hearst and the daughter of Randolph Apperson Hearst. She is a well-known socialite in the affluent society of New York City and is also the heiress to Hearst Communication, established by her grandfather William Randolph Hearst in 1887.
Given this information, we can definitely say that Anne is part of America's old-money circle as well as the nation's 1%. At this point, it's pretty safe to assume that Anne and her daughter never had to worry about paying any type of loans all their lives. However, Anne's life did not come with a free-pass from challenging situations.
WHITNEY KROENKE BURDITT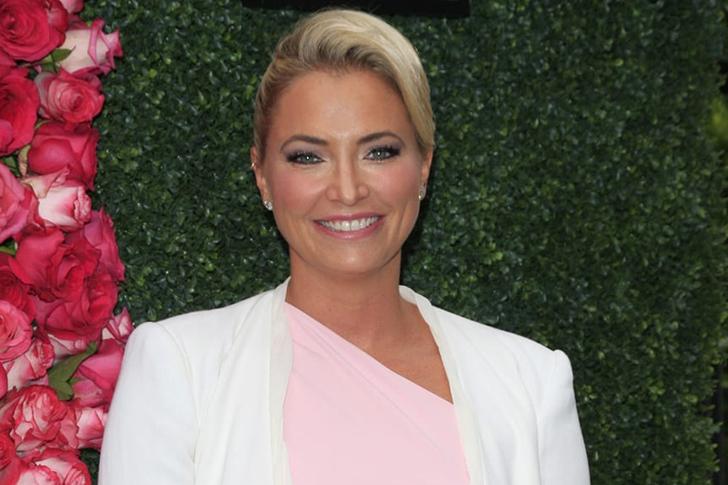 Whitney Kroenke Burditt is a woman of many titles. She is a film producer, an activist, a philanthropist, and most importantly, a billion-dollar heiress. If you don't know who she is and who her parents are, then allow us to elaborate. What you need to learn, first and foremost, is that Whitney comes from two very wealthy families, both from her paternal and maternal side of the family.
Her father is Stan Kroenke, who is a billionaire businessman and owner of Kroenke Sports & Entertainment. Her mother, on the other hand, is Ann Walton, who, if you don't know, is an heiress to Walmart. From that information alone, you can already guess just how much money we're talking about here. Instead of going into the family businesses, however, Whitney chose to pursue her passion for the arts. It's not a problem, though. She still has a massive trust fund to fall back and a limitless credit card, we assume.
ANN WALTON KROENKE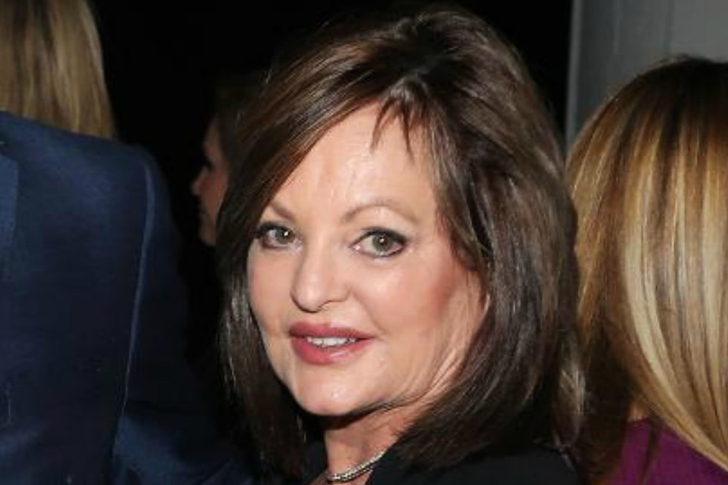 Speaking of Ann Walton Kroenke, let's now talk a little bit more about her fortune. As you already know, Ann is an heiress to the Walmart fortune. She and her sister Nancy Walton Laurie inherited the majority of their wealth from their father, Bud Walton. Thanks to her inheritance, Ann is now worth over $9 billion, and probably never has to worry about credit card bills like most of us mere mortals do.
However, just like us, Ann maintains a regular job as a nurse and has declined the chance of becoming one of Walmart's prestigious executives. It doesn't matter, though. With billions to her name and a billionaire husband, we're sure Ann is more than happy and content. She is the owner of Denver Nuggets' NBA and Colorado Avalanche's non-Hodgkin's lymphoma.
VICTORIA MARS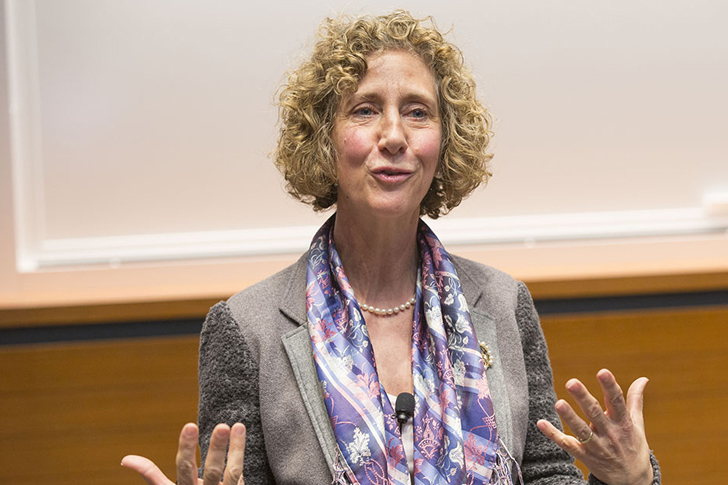 Many of us may not know who Victoria Mars or who her family is, but we can assure you that a lot of us grew up munching on the very product that catapulted their family to billionaire status. Does her name ring a bell now? If it still doesn't, then let us tell you that Victoria Mars' family is the one responsible for bringing Mars chocolate to the world.
The Mars Corporation is also behind the famous M&Ms, Skittles, and Milky Way candy bars. As a member of the Mars family, Victoria once took on the role of being the company's chairman. She has since relinquished that position, but she still has a very active hand in the management of the whole company. Her assets and investments are also said to be worth $7.2 billion as of November of 2020.
PARIS HILTON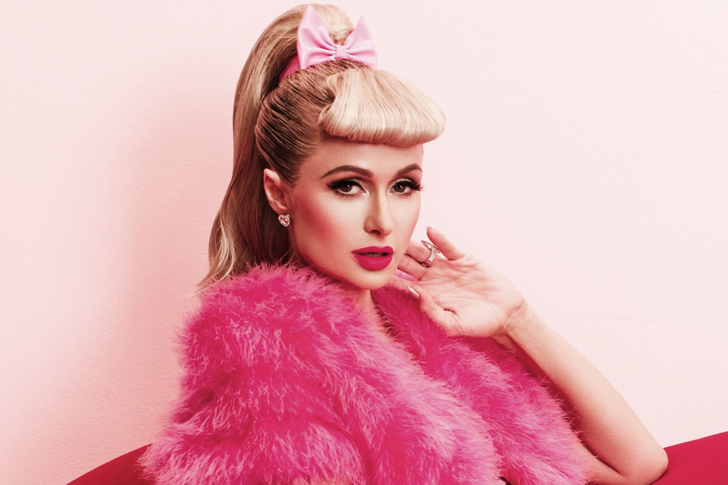 Out of all the heiresses roaming around Hollywood today, Paris Hilton is perhaps the most famous and most iconic. Not only did Paris become the hottest It-girl of her generation, but she also became an international Hollywood sensation. With the help of her hit TV show The Simple Life, Paris was able to usher in a new wave of Hollywood It-girls, and ultimately, social media socialites. Even Kim Kardashian gave Paris credit for starting a reality TV revolution in Hollywood.
Regardless of her Hollywood success, however, Paris never had to worry about living a decent and extravagant life. As a member of the Hilton family, Paris was always set to inherit a large chunk of her grandfather's fortune. Initially, the family's lawyers and accountants capped Paris' inheritance to about $100 million. However, upon Conrad Hilton's passing, the hotelier willed the majority of his wealth to charity, leaving Paris with around $5 million.
ALLISON WILLIAMS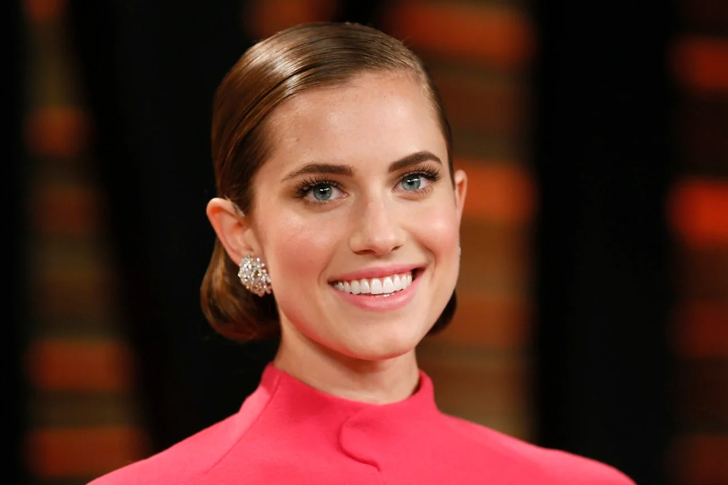 You may recognize Allison Williams from the hit psychological thriller film Get Out, but did you know that she is also among the wealthiest Hollywood heiresses in the industry today? If you don't know much about Allison's family background, allow us to elaborate a bit more. Allison is the daughter of veteran NBC anchor turned managing editor Brian Williams and producer Jane Stoddard Williams.
Through her parents, Allison was able to gain media exposure at such a young age. She later used this advantage to kick-start her acting career. Today, she is known as one of Hollywood's most promising talents with multiple TV, film, and Broadway credits under her belt. That's not the only thing her parents secured for her, though. Given that her parents are also successful media professionals, we can assume that both Brian and Jane will leave their children with a handsome amount of inheritance.
NICK KROLL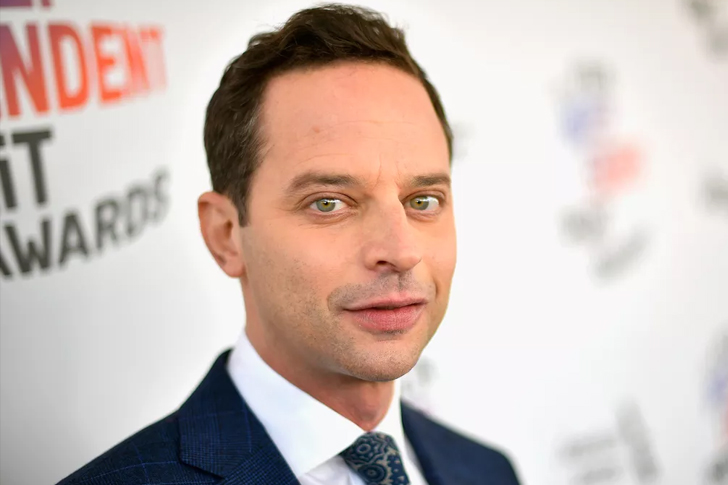 If Nick Kroll's last name sounds powerful, that's because it is. Although his name would usually bring everyone's mind towards Hollywood, it's important to note that Nick's last name also rings a lot of bells in the corporate investigations industry. Nick's father, Jules Kroll, is actually the founder and former owner of Kroll, Inc., a risk consulting firm based in New York City.
The company is said to be worth $1.9 billion, making both Jules and Nick extremely wealthy men. However, instead of relying solely on his father's deep pockets, Nick decided to steer towards the opposite direction and made a career in the field of arts. He is now an actor, comedian, writer and producer. By seeing how well his career is unfolding, we'd say he's doing pretty well on his own.
SUSAN ALICE BUFFETT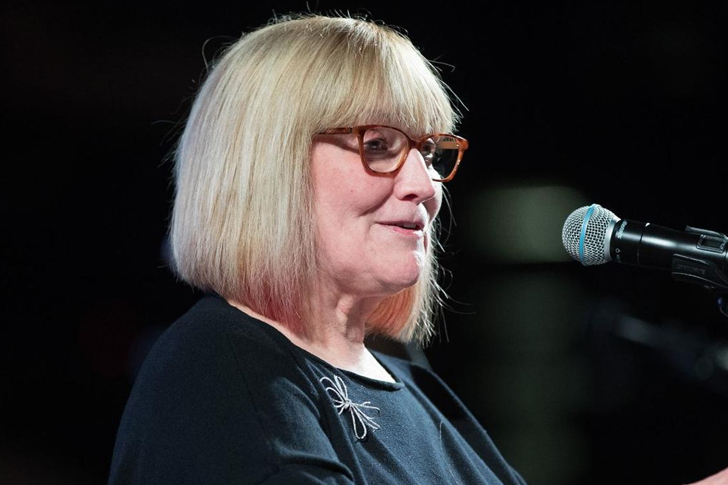 Does Susan Alice Buffett's name ring a familiar bell to you? If yes, well, that's because she's the daughter of the one and only Warren Buffett. As some of you may know, he is one of the richest men in the United States, if not the world. He is the chairman and CEO of Berkshire Hathaway, an international conglomerate company behind known brands like Duracell, Dairy Queen, GEICO, Helzberg Diamonds, and so much more.
As the heiress to her father's fortunes, Susan plays a crucial role in managing all their philanthropic activities. Right now, Susan chairs the Sherwood Foundation, the Susan Thompson Buffett Foundation, and the Buffett Early Childhood Fund. She is also a respected political donor in the United States. With the help and guidance of her family's financial advisors, Susan Alice was able to contribute to the Democratic Party of the US.
PATRICIA HEARST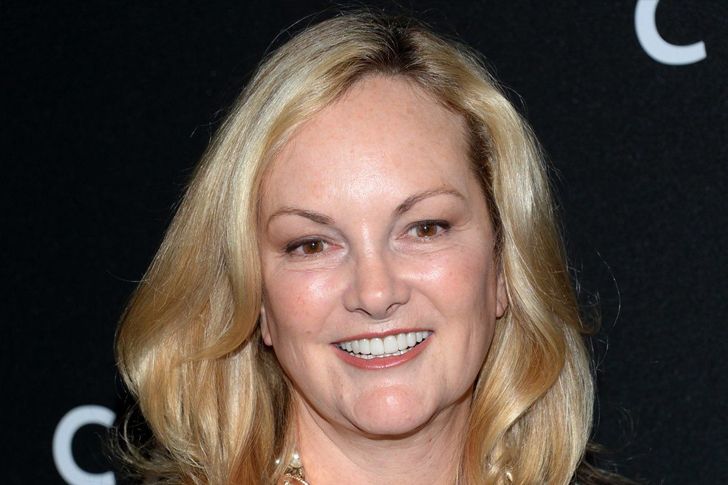 When it comes to well-known heiresses, the Hearst family just doesn't seem to run out of it. After Amanda and Anne Hearst, now we have the American author and billion-dollar heiress, Patricia Hearst. Just like her sister Anne and her niece Amanda, Patricia is also one of the many descendants of the newspaper magnate Randolph Apperson Hearst.
However, unlike her sister and niece, Patricia had a slightly different experience when it comes to being a member of the Hearst family. Instead of partaking in lavish and extravagant affairs typical to many New York socialites, Patricia decided to participate in political and more radical activities. With the help of her family's lawyers, however, Patricia was able to avoid sanctions in the first few years. Today, Patricia is an accomplished author with a published memoir titled Every Secret Thing.
ROBERT ZIFF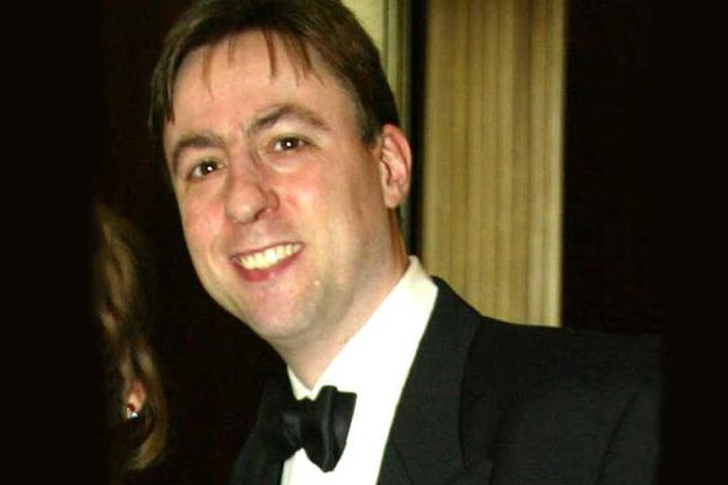 We've talked about Daniel Ziff, now let's move on to his older brother Robert Ziff. He is an American billionaire,too. If you already forgot, Robert and his brother Daniel are the sons of the publishing magnate William Bernard Ziff II. After receiving his inheritance in 1994, Robert and his siblings established their own financial company known as the Ziff Brothers Investments. The company grew almost immediately, and before anyone knew it, the brothers were able to acquire large stakes across different industries.
Outside of his financial and business career, Robert is also known as a philanthropist. Robert alone has donated to organizations like the LGBTQ community, Harvard's Hockey Team, and Cornell College of Law. Today, Robert Ziff and his brother continue to expand their horizons by investing in several businesses through their hedge funds.
ROONEY MARA

Another unexpected Hollywood heiress on our list is none other than the Girl With The Dragon Tattoo herself, Rooney Mara. Rooney, along with her sister Kate, are heiresses to not one but two NFL fortunes. Her mother, for one, is a member of the Rooney family. The Rooney family, if you don't know, is the family who founded and currently owns the majority of the Pittsburgh Steelers. Their mother's fortune alone is enough to fund the girls for the rest of their lives.
However, another source of wealth comes in from their father's side of the family tree. Both Rooney and her sister are also heiresses to the New York Giants fortune thanks to their Mara family bloodline. Those are two-billion-dollar teams, and if all goes well with their investments and inheritance, both Rooney and Kate will never have to worry about money ever in their lives.
NICKY HILTON

If you haven't guessed it already, Nicky Hilton is the younger sister of the Hollywood socialite Paris Hilton. She is the youngest daughter of Richard Hilton, the heir to the Hilton family hotel, who is a real estate businessman. Unlike her sister, Nicky chose to stay away from the spotlight and enjoy her life in peace. However, thanks to her sister's long stint with the Hollywood media, Nicky was still given some degree of attention.
Nicky is also a known name in the fashion and modeling industry. In 2015, Nicky became a part of another wealthy and extremely powerful family when she married James de Rothschild, who himself is a member of the Rothschild banking family. The couple has two children together and is currently living in an affluent neighborhood in Manhattan like the true heir and heiress that they both are.
MEGAN ELLISON

Megan Ellison is primarily known as a film producer with production credits from films like Zero Dark Thirty and American Hustle, but she is also an heiress to a fortune. Her father, Larry Ellison, is the billionaire chairman of Oracle Corporation, a multinational tech company based in California. Megan started her career in Hollywood in 2005 by working as a boom operator in the movie When All Else Fails.
From there, she started gaining more and more experiences until she finally invested in her first film in 2006. In 2011, Ellison founded the production company Annapurna Pictures, named after the Annapurna Circuit she hiked in Nepal in 2006. Soon, Megan invested more money into films of varying genres. Then in 2011, she established Annapurna Pictures, her very own production company. Currently, Megan Ellison is worth $200 million, which could instantly increase once her inheritance comes in.
LLOYD GOLDMAN

Next up, we have Lloyd Goldman, heir to the Goldman real estate empire. His family, the Goldman family of New York, is said to be the wealthiest real estate family in the United States, overtaking the Trump, the Durst, and the Rockefeller family. According to Forbes, Lloyd Goldman's family is worth around $13.7 billion in net worth, making Lloyd one of the wealthiest heirs in the country.
Lloyd has also entered the family business and is now busy running his family's real estate properties and investments. He is also a respected philanthropist who's donated to causes like wildlife preservation, free education, social welfare, and healthcare assistance. Lloyd and his family currently reside in Manhattan, New York, where he runs the majority of their businesses from. He is also a New York real estate developer and founder of BLDG Management.
HALEY BUSCH

Haley Busch is an American actress, model, and heiress to the Budweiser fortune. Haley Busch born February 3, 1993 is born to Parents Billy and Christie. She was born in St. Louis, Missouri, and is the second of seven children. Collectively, their family fortune is said to worth $13.4 billion, and although there are several members to the Busch family, there's plenty to go around.
Haley, together with the rest of her immediate family, currently stars in the MTV reality show The Busch Family Brewed. The show follows the family as they go about their lives inside their 700-acre property in St. Louis, Missouri. Haley also pursues a career in acting outside of her reality TV stint. Currently, the young heiress has earned acting credits from the films The Final Song, 23 Minutes To Sunrise, and The Importance of Doubting Tom.
KATHARINE RAYNER

Katharine Rayner is the daughter of the diplomat and American media billionaire proprietor of Cox Enterprises, Anne Cox Chambers. When her mother passed in 1981, Katharine inherited a 17% stake from their massive company. According to Forbes magazine, Katharine's wealth is now estimated to be worth around $5.2 billion. The heiress also has several real estate investments, including in East Hampton, New York, where she currently resides.
Besides being a billionaire heiress, however, not much is known about Katharine's personal life. The only information available to the public as of the moment is the information on her marriage background. According to sources on the internet, Katharine was married twice. First, she was married to writer and journalist Jesse Kornbluth, and then she married the Painter and travel writer William P. "Billy" Rayner. They live in East Hampton, New York.
JAMES MURDOCH

James Murdoch is a British-American billionaire heir and successor of media corporation tycoon Rupert Murdoch. From 2015 to 2019, James succeeded his father as the Chief Executive Officer of 21st Century Fox, a well-known multinational mass media corporation. When James was a child, he was considered the smartest of Murdoch's children, but he was also considered a rebel.
Up until 2012, James also served as the CEO and chairman of Sky Group Limited in Asia and Europe. That same year, James went through a challenging ordeal, which involved meeting his lawyers. Since then, James has stepped away from getting involved with his family's media empire, citing the reason that all media channels under their company no longer abided by the same values that the company once upheld. Today, James is an environmental philanthropist working side by side with several environmental organizations.
NANCY WALTON LAURIE

Nancy Walton Laurie is an American heiress worth $8.4 billion. She is the daughter of Bud Walton, owner, and co-founder of the famous American retail chain Walmart. After Bud's death, she and her sister Ann Walton Kroenke inherited Walmart's shares, which are now worth more than $9 billion. Aside from the company shares that she inherited through her father, Nancy also rakes in some income from Missouri's Providence Bank, which she co-owns with her husband, Bill Laurie.
Nancy also has a heart for charity; in 2001, she and her husband donated a whopping $25 million to the Missouri Tigers for the construction of their own sports arena. The heiress also has a knack for dancing and currently sits as a board of trustee member for Julliard. She even founded her very own dancing school called Columbia Performing Arts Center, located in Columbia, Missouri.
CHARLES BUTT

Charles Butt is an American CEO and billionaire heir to the HEB Grocery chain fortune. He is the son and successor of Howard Edward Butt, Sr. and Mary Elizabeth Holdsworth. His grandmother, Florence Butt, was the one who established the family business back in 1905 after his grandfather fell ill. In 1920, Charles' father assumed control of the business and expanded their investments in Texas.
At the age of eight, Charles began working at their grocery stores, and in 1971, he finally became the Chief Executive Officer of H-E-B. Under Charles' management, the company was able to grow bigger. Today, H-E-B is worth around $31.2 billion, while Charles Butt is worth $10.7 billion. As for his philanthropic involvements, Charles is known to have donated $50 million to Raising Texas, an organization which aims to provide free training to all public school teachers in Texas, and $5 million to the relief fund for Hurricane Harvey.
RASHIDA JONES

When it comes to her pre-Hollywood wealth, Rashida Leah Jones has her parents Quincy and Peggy to thank. The Hollywood actress is also among the richest Hollywood heiresses we have today. It's unclear how much money Rashida inherited from her father Quincy, but with a net worth of around $500 million, we're assuming the price tag must have been pretty handsome.
Rashida doesn't owe it all to her parents, though. Outside of her heiress status, Rashida is actually a pretty talented actress, director, writer, and producer. She has her own investments, so it's not surprising that she is worth $25 million without the help of her inheritance. In 2018, her documentary "Quincy" about her father Quincy Jones debuted on Netflix; it won the 2019 Grammy Award for Best Musical Film. Rashida also supports a variety of different causes, including women's rights, child welfare, cancer research, and so much more.
TRAVIS KNIGHT

Travis Knight is an American director, producer, animator, and heir to Nike, Inc., and Laika Productions. His father is the former Chief Executive Officer and co-founder of Nike, Phil Knight. He attended the Jesuit High School near Beaverton, Oregon. He graduated from Portland State University. As a media professional, Travis is known for his works in animated films like Kubo and the Two Strings, Coraline, and Paranorman, for which he received directorial and animation credits.
As a member of the Knight family, however, Travis serves as the chairman and CEO of Laika. He is also a member of the board of directors for Nike, Inc. In 2016, Travis assumed control of Nike's $2.3 billion stakes from his father, Phil. Today, the multi-billion dollar heir to Nike is said to be worth around $2.3 billion.
GIADA DE LAURENTIIS

Giada De Laurentis is an acclaimed Italian-American chef, author, and the host of Food Network's At Home With Giada. She has been building up her career for over a decade now and established her own name in the industry; but long before she became the famous chef she is today, Giada was already a wealthy heiress.
Both her mother and her father are renowned figures in the Italian entertainment industry, and they have established a great deal of fortune and investments even before Giada was born. Her mother, for one, is the Italian-American actress, Veronica De Laurentiis. While her father, on the other hand, is actor-producer Alex De Bendetti. However, instead of following in her parent's footsteps, Giada decided to take a different route and followed her dreams of becoming a chef.
CHLOE GREEN

Topshop heiress Chloe Green lives her life in true heiress fashion — extravagant and fast-paced. One quick look at her socials will tell you that this billion-dollar heiress is far from shy when it comes to showing off her wealth. Who is this British It-girl that's been making rounds on the tabloids? Well, Chloe Green is the daughter of billionaire Philip Green, otherwise known as the man behind brands like Topshop and Topman.
She currently resides in London, England, with her partner and son. As an heiress to a massive fashion empire, Chloe had constant exposure to high-profile celebrities and industry heavyweights from such an early age. From sitting front row with Anna Wintour to dining with Hollywood celebrities, everything comes naturally to Chloe. I guess it's safe to say that Chloe Green is living the ultimate good life swiping her credit card left and right.
DONALD NEWHOUSE

Another publishing magnate and billionaire heir we have on this list is Donald Newhouse. Donald Newhouse is the inheritor and current owner of Advance Publications. He lives in New York City.If you are not familiar with the publications company, then you might recognize them from the magazines and newspapers they publish, such as The New Yorker, Condé Nast, and Vogue.
Donald, along with his late brother Samuel Jr., inherited the massive empire from their father, Samuel Irving Newhouse Sr. when he passed in 1979. Since then, Donald has been maintaining and expanding the company's investments. Today, the company is worth billions, with average annual sales of around $2 billion, according to Forbes. The magazine has also priced Donald's net worth at around $15.5 billion, making him one of the wealthiest men in the industry of publication.
BALTHAZAR GETTY

Lord of the Flies star Balthazar Getty is primarily known for his acting credits, but this dashing Hollywood star is also an heir to one of the pioneering oil companies in the United States. As Balthazar's last name implies, he is a member of the affluent Getty family. His great-grandfather is none other than J. Paul Getty, the founder of Getty Oil.
Because of his family's extensive list of investments, Balthazar was able to enjoy a very comfortable and lavish upbringing. He even studied in the same all-boys academy that Prince Charles went to in Scotland. Today, Balthazar continues to work on his acting career. Outside of it, he keeps himself busy by partaking in social initiatives like the Lunch Box Fund, where he and the rest of the team provide nutritious meals to disadvantaged communities in South Africa.
ALEXA RAY JOEL

When it comes to inheritance, Alexa Ray Joel didn't just inherit her father's fortune, but her father's talents as well. The 34-year-old musician is the daughter of Billy Joel to his second wife, model Christie Brinkley. Back in 2005, when she was only 19 years old, Alexa formed her own band and toured across the country.
By 2006, she was able to perform at 100 shows, including one at the Hard Rock Cafe. That same year, Alexa released her very first EP. From then on out, the young musician has been working hard on building her own name, all while upholding her father's musical legacy. Today, Alexa is reportedly worth $10 million, and while she deserves all the credit for working hard, we can't deny that having Billy Joel as her dad helped her get a foot in the door.
ALEXA DELL

Does the name Alexa Dell sound familiar to you? If it does, that's because Alexa Dell is the heiress to Dell Technologies, the company behind Dell computers. Her father, Michael Dell, is the founder and current Chief Executive Officer of Dell Technologies. As a billionaire heiress, Alexa Dell grew up surrounded by everything extravagant. Their 33,000-square-foot home in Austin, Texas, for one, is fondly referred to as "The Castle."
That's not all; when it comes to the men in her romantic life, it seems like the heiress prefers them like her dad — rich and techy. At 20 years old, Alexa dated Tinder founder and CEO Sean Rad after meeting him on the app. The couple has since separated, but Alexa remains active in the online dating industry by working as a consultant and investor. A few years ago, she spent her investment money on building her own consulting firm and is currently working with a popular dating platform, Bumble.
GEORGIA MAY JAGGER

With her striking good looks, signature full lips, and iconic last name, there is no mistaking whose daughter Georgia May Jagger is. If you haven't quite figured it out yet, Georgia May Jagger is the model daughter and heiress of Rolling Stones' frontman, Mick Jagger. The 28-year-old model was born in London's West End and grew up in Richmond Park.
In 2008, Georgia signed her first modeling contract with Independent Models and moved to the Big Apple in 2010. In 2011, she made her haute couture debut by walking at the Chanel Resort Fashion Show in France. Since then, Georgia has walked for designer brands like Marchesa, Dior, Versace, Louis Vuitton, Balmain, and so much more. It's clear that the young Jagger is a natural when it comes to modeling, and she has her mother to credit for it. Today, Georgia is said to be worth $20 million.
ANDERSON COOPER

We've talked about Gloria Vanderbilt, now let's talk about her son and heir, Anderson Cooper. Many of us know Anderson Cooper as the fierce CNN anchor and correspondent, but what many of us fail to realize is that Anderson is also a member of the old-money Vanderbilt clan. However, unlike most billionaire heirs and heiresses, Anderson Cooper did not inherit billions or anything at all from his late heiress mother.
The CNN host has been saying for years now that little to none of his mother's fortune will go to him simply because the family believes inherited money is sort of like a curse that "drag kids down." Although Anderson never had to worry about taking a payday loan ever in his life, he still worked hard to earn the name he has today. He may not be getting anything from the Vanderbilt trust fund, but at least he's getting paid $11 million a year for being the face of CNN.
SUSAN ROCKEFELLER

Susan Rockefeller may bear the name of the wealthy Rockefeller clan, but her heiress title is not exactly like the rest of the list. Not traditionally, at least. Unlike the other ladies on our list, Susan made the heiress cut by marriage. She is the wife of the Rockefeller heir, David Rockefeller II. She is also a renowned documentary filmmaker, a conservationist, and an entrepreneur. She is the founder and editor-in-chief of Musings. She also designs themed jewelry that matches her work.
After finishing her master's degree from New York University, Susan quickly went to work on her jewelry business. As an activist, Susan has worked on several issues like marine life conservation, food sustainability, racial discrimination, and mental health awareness. She helped tackle these issues by featuring them in some of her documentary films. Currently, Rockefeller sits as a board member of different humanitarian organizations.
MILEY CYRUS

Miley Cyrus is perhaps one of the most famous and most successful Hollywood heiresses in the industry today. She is an famous singer, songwriter and actor. With a large inheritance and a successful career under her belt, we can safely say that this Hollywood heiress really has the best of both worlds.
Although the former Disney star worked hard for the fame that she is enjoying now, there is still no denying that having Billy Ray Cyrus as her father gave her leverage in the audition process. Today, however, Miley is no longer known as Billy Ray Cyrus' daughter. In the 14 years that Miley has been active, she has managed to carve out a name that is entirely her own. As of 2020, Miley Cyrus's career and investments are said to be worth around $160 million.
CINDY MCCAIN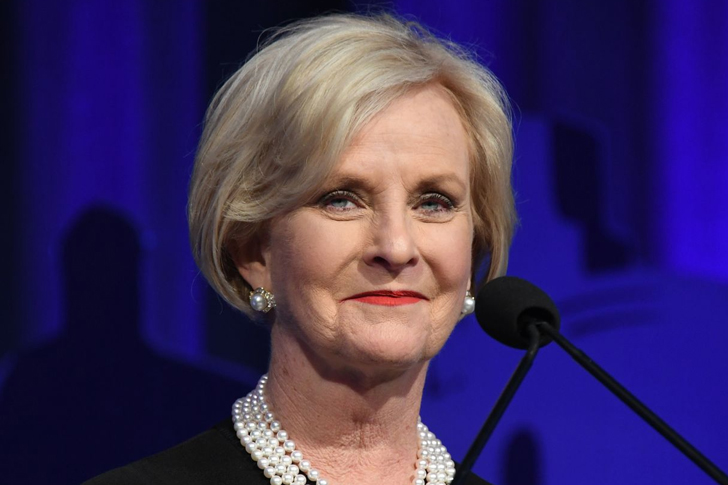 Many of us may recognize Cindy McCain as being John McCain's wife, but this 66-year-old philanthropist is also a wealthy American heiress. She is the heiress and current chairperson of the beverage company Hensley & Co. This beverage company was founded by Cindy's father, Jim Hensley, in 1955. It is known today as one of the biggest distributors of Anheuser-Busch products.
As a philanthropist, Cindy dedicates her efforts to humanitarian organizations like The Halo Trust, Eastern Congo Initiative, and Operation Smile. She is also said to go on frequent trips abroad to facilitate the many initiatives and activities of her supported organizations. Cindy also busies herself by focusing on expanding their company's reach and investments. After the death of her husband, McCain returned to her childhood. She became chairman of the board of the McCain Institute.
DIRK ZIFF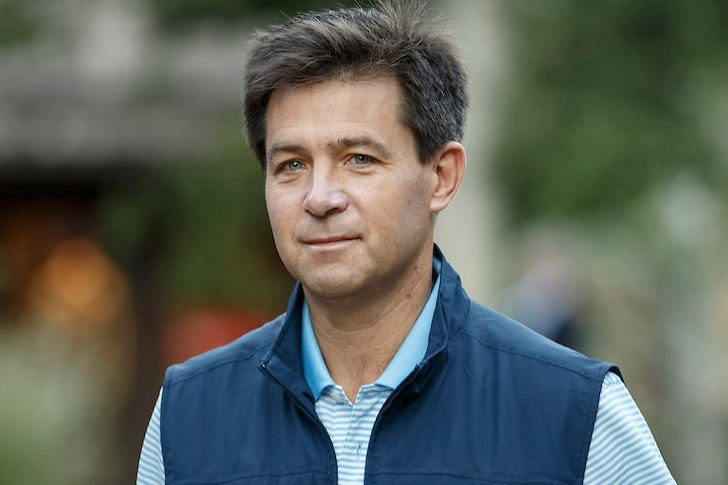 Dirk Edward Ziff is the third and last Ziff billionaire on our list today. Out of the three Ziff brothers, Dirk is the eldest. His billionaire story is pretty much the same as the rest of his brothers. When their father passed on their inheritance in 1994, Dirk and his brothers pooled the money together and started the Ziff Brothers Investments. The brothers soon funded several businesses and began to earn more stakes.
They have since dissolved the company and now invest in businesses, real estate, and equities independently. Dirk, however, also busies himself with charitable causes. He even served as a board member for Robin Hood Foundation back in 2006. Today, Dirk Ziff's net worth is said to be worth around $5 billion, according to Forbes. Ziff married Natasha Bacigalupo. The couple live in North Palm Beach, Florida, and they have two children.
TINSLEY MORTIMER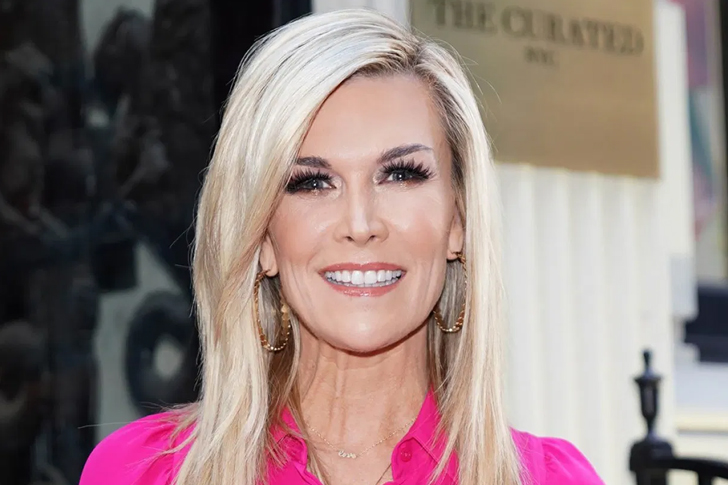 Tinsley Mortimer is an American socialite known for her participation in the hit reality TV show The Real Housewives of New York City. Her father is businessman George Riley Mercer Jr., who made the majority of his fortune through real estate investments. Instead of following in her father's footsteps, however, Tinsley opted to work in fashion.
At the start of her career, the New York City socialite worked as a beauty assistant for Vogue. In the late 2000s, Tinsley became an ambassadress for Dior and co-created the Tinsey Pink lipgloss. Tinsley became a massive fashion icon in the Big Apple that she later became the blueprint for the Gossip Girl characters, Serena van der Woodsen and Blair Waldorf. Tinsley is now a new mom and currently lives in New York with her partner Scott Kluth.
PAUL GIAMATTI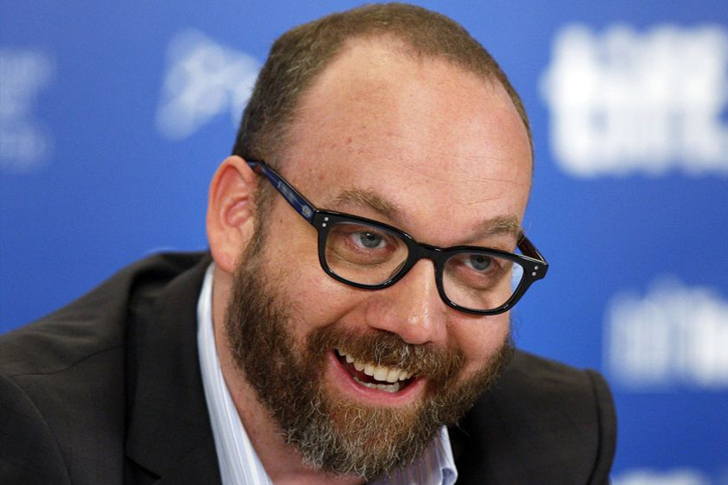 Paul Giamatti is a renowned Hollywood actor known for his acting credits in films like Saving Private Ryan, Straight Outta Compton, and John Adams. However, even before Paul entered Hollywood, he was already living a pretty good life being the son of former Yale University President, A. Bartlett Giamatti. His mother, Toni Marilyn Giamatti, is an English teacher and a former actress. His father also served as a Commissioner for Major League Baseball in 1989.
As the son of a high-ranking baseball official and an esteemed member of the academe, you best believe that Paul Giamatti grew up surrounded by a lot of influential people. However, instead of following his father's footsteps into baseball or the academe, Paul decided to pursue a career in entertainment. Good for him to follow his passion, especially since he's fairing just fine in Hollywood.
LISA JOBS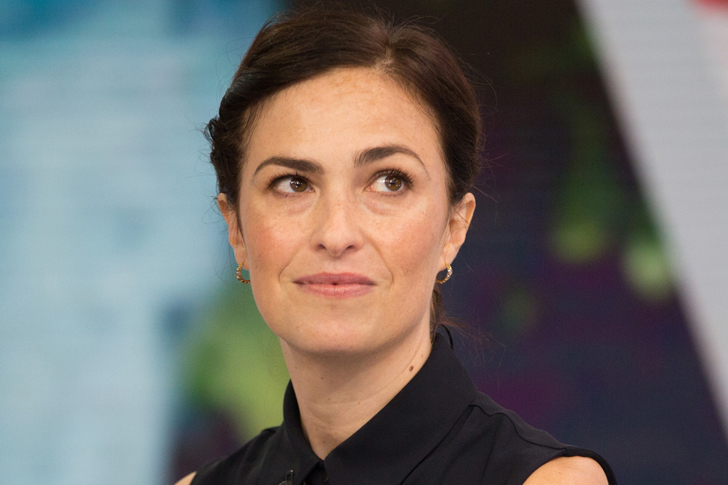 Lisa Brennan-Jobs is the daughter and heiress of the late Apple CEO, Steve Jobs. However, unlike most daughters on this list, Lisa's heiress title did not come without a price. During the early years of Steve's career, a fierce legal battle ensued between the tech mogul and Lisa's mother, Chrisann Brennan, regarding child support. After years of going back and forth with their lawyers, Steve and Chrisann finally reached an agreement.
Since then, Steve and Lisa have been in constant communication with each other. Steve even named one of the earlier Apple computers after Lisa. Although her surname is basically synonymous with the tech industry itself, Lisa did not enter the same field as her father did. Instead, she carved out her own identity as a writer and journalist. She lives in Brooklyn with her husband Bill and kids.
TAYLOR SWIFT
It's safe to say that Taylor Swift is one, if not, the biggest musical acts of the moment. Ever since she broke out into the limelight 14 years ago, much of her life has been laid out for the public to see. However, one slightly unknown fact about Taylor Swift is that she was born into wealth. The musician actually came from three generations of banking executives, with her father serving as a senior stockbroker for Merrill Lynch.
There was even a debate about whether or not her father played a crucial role in starting Taylor's career since Scott Swift was a major stakeholder at Big Machine Records, the first label to sign Taylor Swift. We all know, however, that whether or not Taylor's dad afforded her a head start, she was going to be able to make waves in the music industry. Plus, any parent with that kind of money would put in some investment into their child's career.
EDWARD NORTON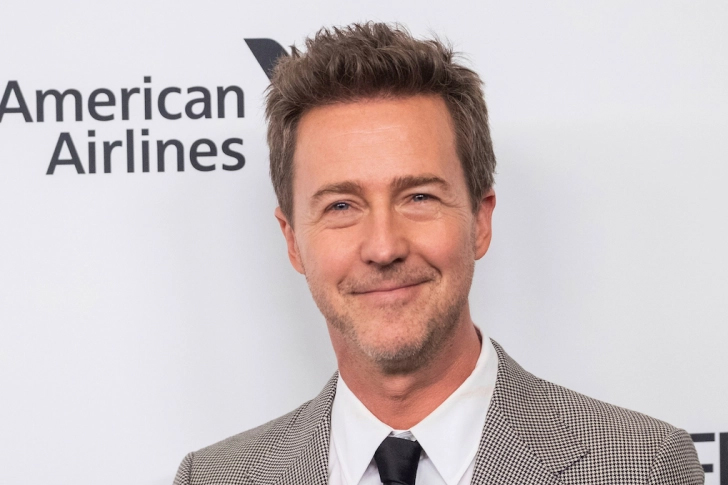 You may all know Edward Norton from the cult classic Fight Club, but did you know that he is among the wealthy heirs in Hollywood? That's right! The well-known actor is actually the grandson of James Wilson Rouse, an established American businessman who made it big through real estate investments. His family is also known for developing large strips of land, including the community that Edward grew up in Columbia, Maryland.
Some of the other projects under Rouse Company include Norfolk's Waterside Festival Marketplace, Baltimore's Inner Harbor, and Boston's Quincy Market. Although the actor did not follow his father and grandfather's footsteps, he will still inherit a large chunk of his family's fortune. Today, Edward Norton is worth a little over $70 million thanks to his inheritance and personal income.
HERBERT FISK JOHNSON III

You've heard of the company S.C. Johnsons and Sons, and now, you're going to hear about its CEO and inheritor, Herbert Fisk Johnson III. The American CEO and businessman is the fifth generation successor of Samuel Curtis Johnson, the founder of the S.C. Johnson. After finishing his doctorate degree in Physics in 1986, Herbert quickly went into the family business. In 1987, the young Herbert Johnson started working for his family's company as a marketing associate along with many other entry-level roles.
By 2000, he was officially promoted to chairman, then in 2004, as CEO. Two years after being promoted to CEO, Herbert was given a presidential award for his corporate leadership. Herbert also supports his Alma Mater, Cornell University, by donating to sectors in need of budget. Today, Herbert is worth over $3.9 billion.
JANE GOLDMAN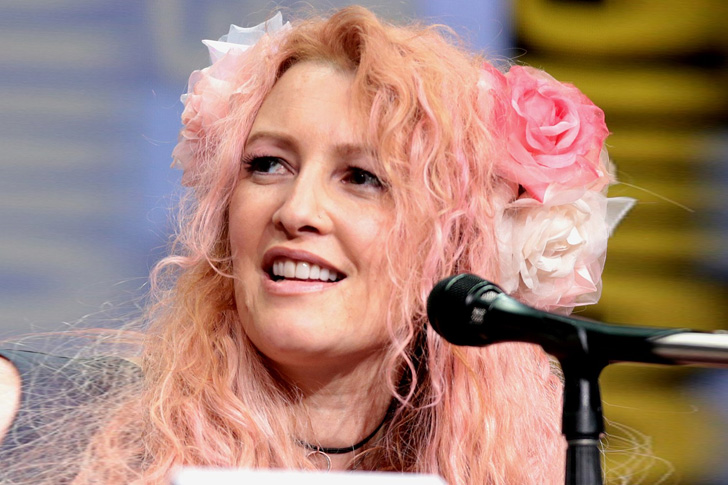 Jane Goldman is a billionaire real estate investor and heiress to a billion-dollar real estate investment company. Her father was Sol Goldman, founder of Solil Management. During her childhood, Jane went back and forth between the United States and Switzerland after being enrolled at a known private American preparatory school in Europe. Following her father's passing in 1987, Jane and the rest of her siblings all acquired their inheritance from his will.
However, this did not come without a price. Before Jane and her sister got their hands on the money their father left for them, they had to go through a lengthy legal battle with their mother first. After reaching an agreement with their mother, Jane quickly got involved with the family business. Today, Jane is said to be worth $3 billion and is a principal stakeholder in her father's company.
BRYCE DALLAS HOWARD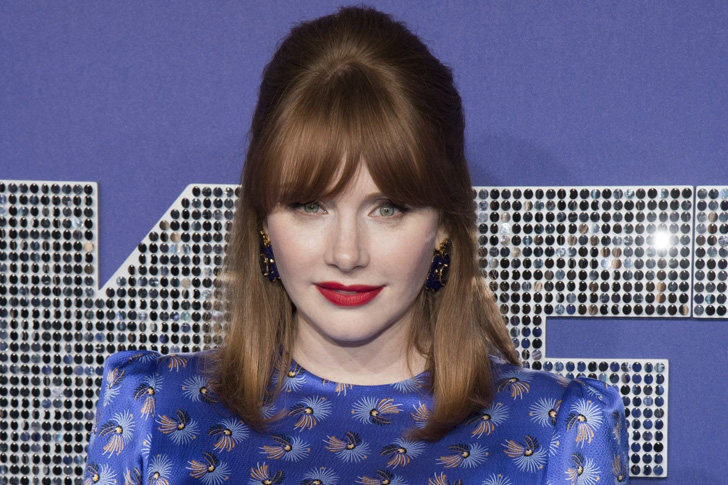 Just by listening to Bryce Dallas Howard's name, you would know that she came from a long line of wealth. Her father is the legendary actor Ron Howard, while her grandparents are Rance and Jean Speegle Howard. Considering that Bryce's parents and grandparents are all Hollywood veterans, it's not surprising that Bryce took the same steps as they did.
While her surname may have earned her a headstart in the industry, it was still her sheer talent and dedication that earned the respect of her peers. Today, Bryce's connection to the Howard family seldom comes to the surface as her acting credits are much more impressive than her family background. Of course, it still doesn't hurt that she'll get to inherit a lot of her parents' fortune despite earning big bucks herself.
AERIN LAUDER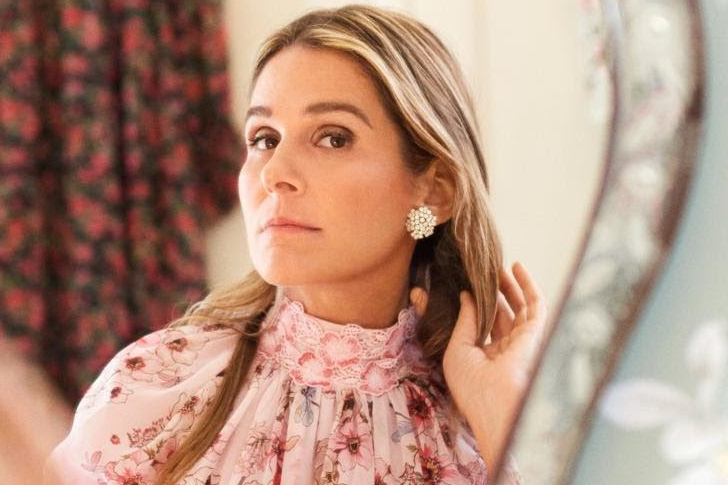 If you're a makeup and beauty enthusiast, then you probably recognize Aerin Lauder's name right off the bat. She is the granddaughter of entrepreneurs and Estée Lauder founders, Joseph and Estée Lauder. Her father was also the former American ambassador to Austria, Ronald Lauder. Having been exposed to business at such a young age, it's no wonder Aerin also became an entrepreneur herself.
After finishing her degree at the University of Pennsylvania, Aerin quickly joined the family business and later became the style and image director of her grandmother's billion-dollar empire. She also established her own line of perfumes, clothing, furniture, and cosmetics under the brand name Aerin. Right now, this heiress holds 16 million shares of Estée Lauder Companies and is valued at around $3.2 billion, according to Forbes.
DYLAN LAUREN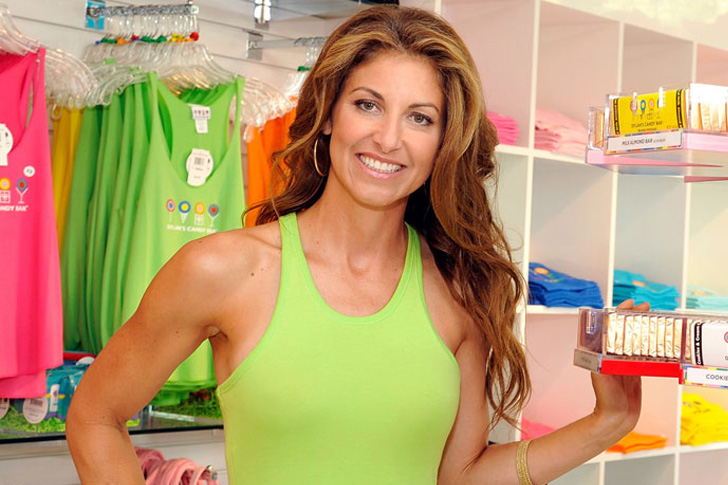 From one fashion and beauty heiress to another, let's now move on to Dylan Lauren. Dylan is the daughter and heir of legendary Austrian-American designer Ralph Lauren. She was born and raised in New York until she moved to North Carolina to pursue a degree in Art History from Duke University. When she returned to New York City in 2001, Dylan established her candy business called Dylan's Candy Bar.
According to the heiress, opening her own candy shop has been a lifelong dream of hers after taking inspiration from Willy Wonka's Chocolate Factory at six years old. Outside of being an entrepreneur, Dylan is also a dedicated philanthropist. In 2015, the young heiress opened her own charity organization aiming to fund and support initiatives related to animal welfare. On April 13, 2015, Dylan and her husband welcomed the twins Cooper Blue and Kingsley Rainbow Aruet.
BILLIE LOURD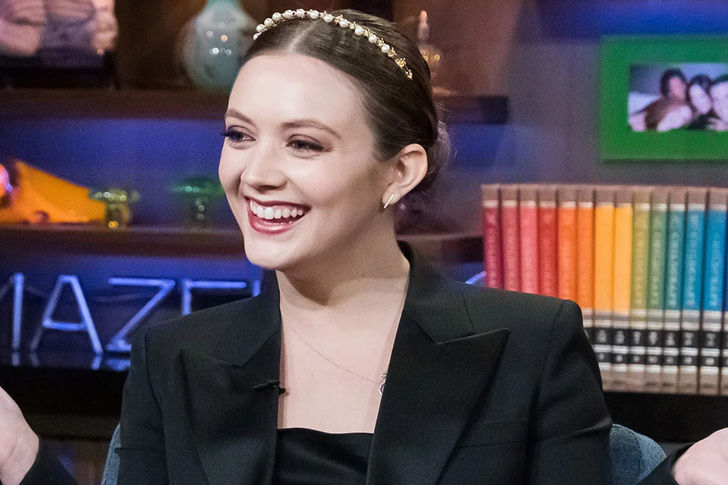 When it comes to upholding her family's legacy, Billie Lourd seems to be doing an incredible job. If you don't know, the 28-year-old actress is the daughter of Carrie Fisher and the granddaughter of Debbie Reynolds and Eddie Fisher. She is Carrie Fisher's (aka Princess Leia) one and only child, so she inherited everything that her mother owned, including an $18 million mansion at the heart of California.
According to the Dailymail, Billie also inherited Carrie's LLC holdings and all of her insurance policies. As of November of this year, multiple sources have now capped Billie's net worth to around $20 million. However, with a long and prosperous career ahead of her, Billie's net worth could very much skyrocket in the coming years. Lourd is engaged to actor Austen Rydell and has a child with her.
RANDA WILLIAMS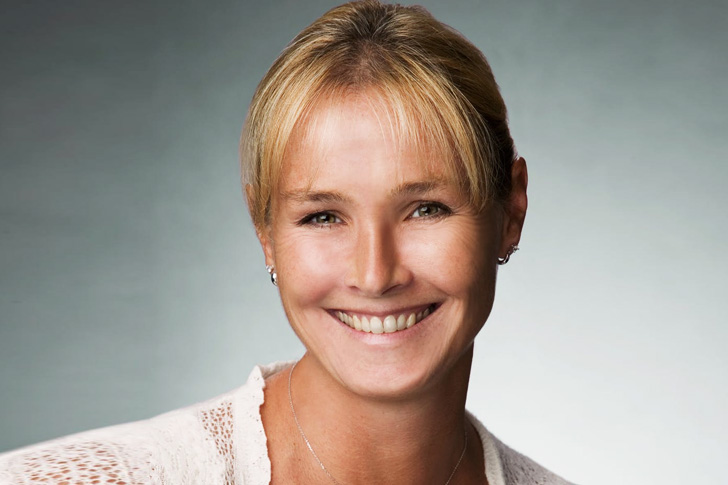 Randa Williams is the daughter of billionaire businessman Dan Duncan. She is the heiress and former CEO of Enterprise Products, a natural gas and crude oil company her father and grandfather founded in 1968. According to Forbes magazine, Randa is the only one of Dan's children actively involved in running the family business. She and the rest of her three siblings initially inherited an 8% stake from the family's massive fortune.
While her siblings steered clear from any responsibilities, Randa dived right in back in 1994. In 2001, she finally became the Chief Executive Officer of Enterprise Products. From there on out, Randa was able to help expand the company's investments. Currently, the heiress to Dan Duncan's fortune is said to be worth $5.2 billion. She lives in Houston with her husband and they have one child.
NICOLA PELTZ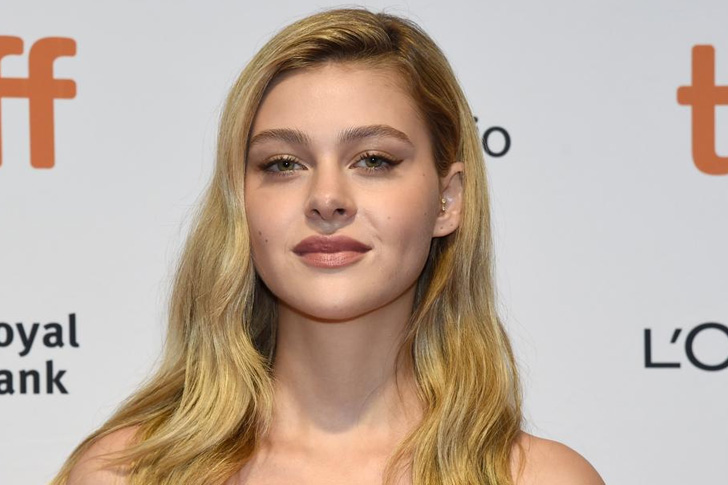 Nicola Peltz is an American actress best known for her role as Katara in the live-action adaption of The Last Airbender. She is also an heiress to Nelson Peltz's $1.7 billion fortune. She was born and raised in New York City. At eight years old, Nicola began going to castings and auditions in New York and Los Angeles. By 2006, she was able to land an acting credit in the Christmas comedy film Deck The Halls.
Nicola was also active in the theater scene and was even able to star alongside Jeff Daniels in the stage production of Blackbird. It was not until 2010, however, that Nicola landed her big break playing Katara. Today, Nicola is making headlines again after she began dating fellow Hollywood heir, Brooklyn Beckham. On July 11, 2020, Pelz and model Brooklyn Beckham announced their engagement.
SPIKE JONZE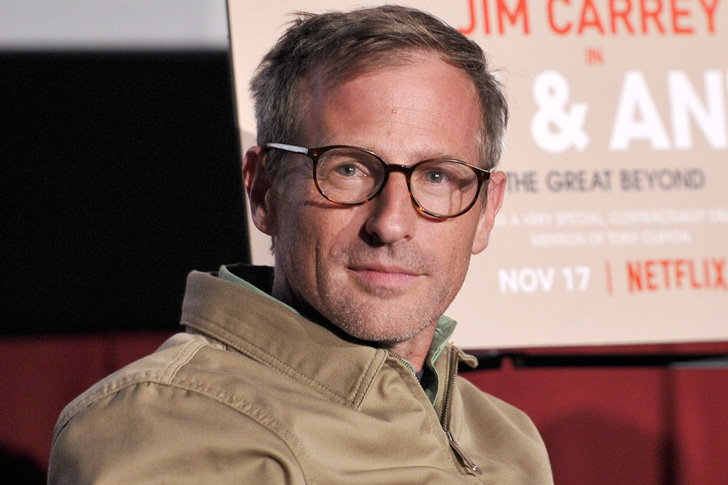 Spike Jonze, born Adam Spiegel, is an American film producer and director best known for films like Being John Malkovich, Where The Wild Things Are, and Her. He is also an heir to a massive media fortune thanks to his father, Arthur Spiegel III, and grandfather, Joseph Spiegel. While his father is responsible for establishing the APM Management Consultant company, his grandfather, on the other hand, founded the Spiegel Catalogue.
Spike started his career as a media practitioner by photographing and videotaping BMX riders during his teenage years. He displayed so much potential as a filmmaker that skateboard magazines began contracting him for projects. It wasn't long after that that Spike really dove into the art of filmmaking. By the turn of the century, Spike was already gaining recognition in the Hollywood industry. Today, his investments and assets are said to be worth around $50 million.
ARIANA ROCKEFELLER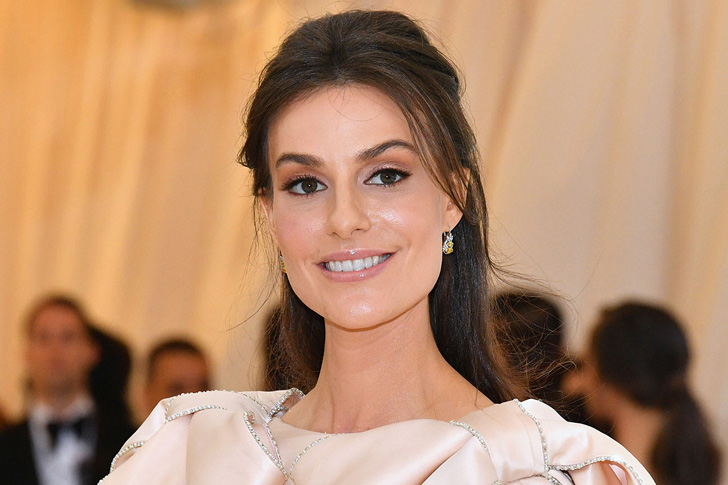 If you haven't guessed it from the name already, Ariana Rockefeller is another stunning heiress from the illustrious Rockefeller family of New York. She is a fashion designer, amateur jumper, and great-granddaughter of Standard Oil founder John D. Rockefeller. She is an equestrian, fashion designer, and icon among the upper-class elite of the Big Apple. She was born in Massachusetts but spent the majority of her childhood in New York.
She also spent a considerable amount of time living in Connecticut after being enrolled at the Ethel Walker School. Her family name and social background is not the only thing that's impressive about her, though. During her university years, Ariana interned at the United Nations and later finished her degree in Political Science from Columbia University. In 2011, she decided to establish her own business and started her own clothing line.
OWSLEY BROWN III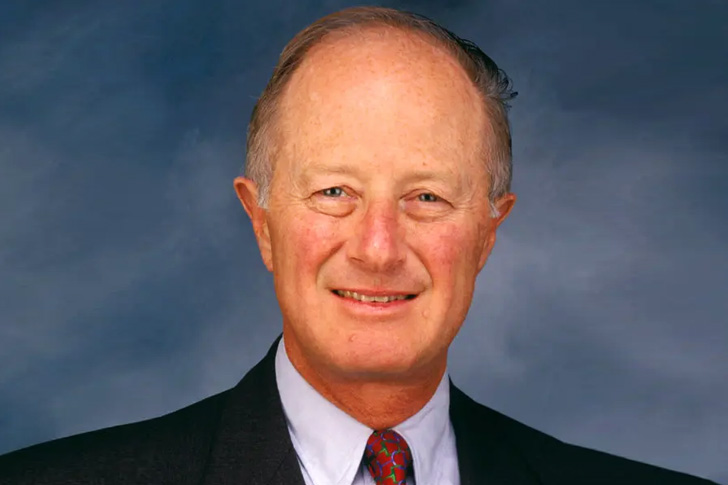 Owsley Brown III is an American filmmaker, philanthropist, and heir to the Brown family's $12.3 billion fortune. The Brown family is the family behind the Brown-Forman Group, the company responsible for producing liquor like Jack Daniels, Ford's Gin, and Old Forester. The company dates back to 1870 when a pharmaceutical salesman named George Garvin Brown decided to establish his own liquor company. Since then, George's descendants have been expanding their investments.
Now, heirs like Owsley Brown III are taking the helm of the family's multi-generation business. Outside of his family's business, Owsley likes to devote his attention to making films and advocating for causes like child hunger and environmental preservation. He graduated from the University of Virginia. He's also very much involved in several academic efforts across the US and the world.
CARLY SIMON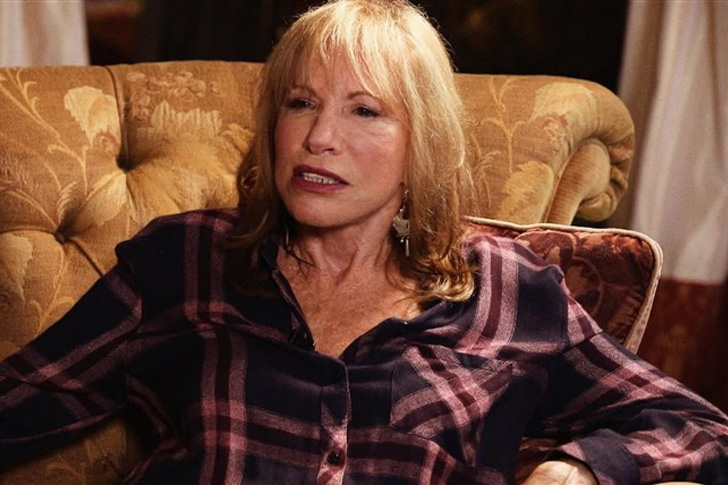 Are you a bookworm? Then you might be interested in our next heiress. Carly Elisabeth Simon is an American singer, songwriter, and author famously known for her songs like Nobody Does It Better, You Belong To Me, and Mockingbird. However, what many may don't know about this 70's icon is that she is also the heiress of Simon & Schuster, an American publishing company responsible for publishing some of the world's most notable titles.
The company was co-founded by her father, Richard L. Simon, back in 1924. Since she grew up around the business of publishing and selling books, it did not come as a surprise when she also got into the business of writing children's books herself. It was, however, through music that Carly was able to earn her own name and build her own investments.
CHEVY CHASE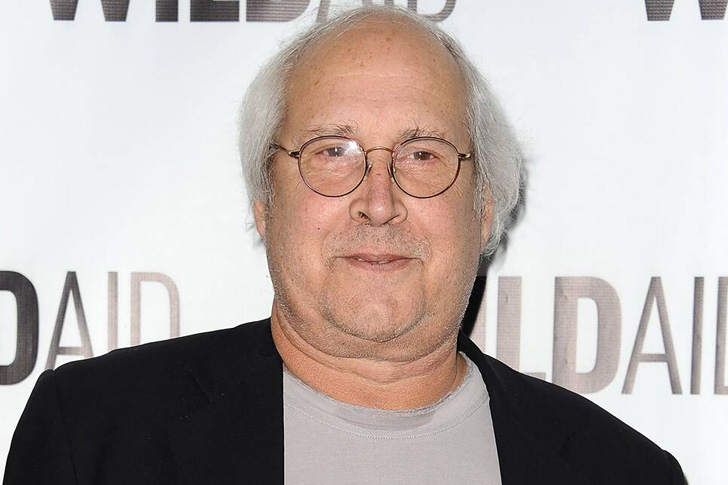 When it comes to wealth and inheritance, American actor and comedian Chevy Chase has got it left and right. His mother, Cathalene Vanderbilt Crane, was the adoptive daughter of Cornelius Vanderbilt Crane, heir to the Crane Company empire. As the adopted daughter of Vanderbilt Crane, Chevy's mother was able to inherit some degree of wealth from his adoptive father. Chevy Chase inherited that same fortune later on.
His father, on the other hand, was a renowned magazine writer and book editor. When his parents parted ways, Chevy became connected to the Folger coffee family when one of the Folger heiresses became his new stepmother. Chevy's seemingly aristocratic childhood did not end there. When he was growing up, Chevy would often go on vacations with his family to their Castle Hill estate in Ipswich, Massachusetts. When it came for him to choose a career, however, Chevy decided to steer away from the family business and pursue acting instead.
JULIA LOUIS DREYFUS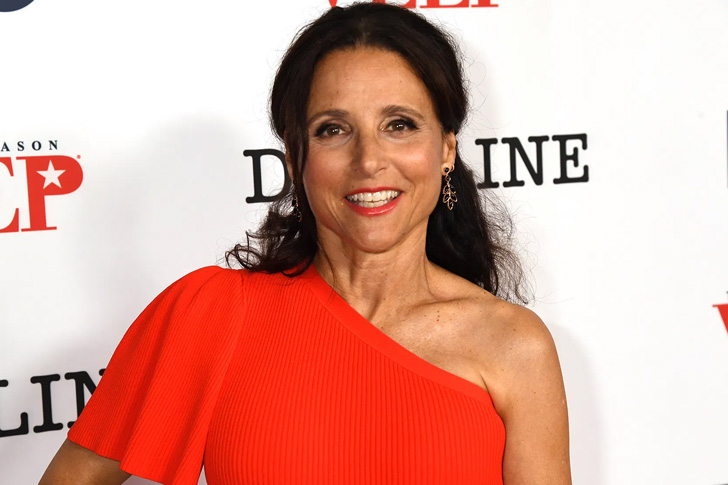 Julia Louis Dreyfus is a woman of charm and quick wits. That is probably why most people don't realize that this hilarious actress is actually an heiress to an old-money European fortune. We're talking about wealth, which dates back to 200 years ago. Her father, Gerard Louis Dreyfus, is the billionaire heir to the French shipping and commodity conglomerate, Louis Dreyfus Group.
According to Celebrity Net Worth, Gerard Louis Dreyfus is now worth a whopping $4 billion. However, Julia's father isn't the only one in the family with billions in assets and investments. Her cousin, Margarita Louis Dreyfus, is also a billionaire with over $5.6 billion to her name. It's safe to assume that although Julia isn't quite a billionaire yet, she will soon join the ranks of the 1% once her father passes his wealth over to her.
KATE HUDSON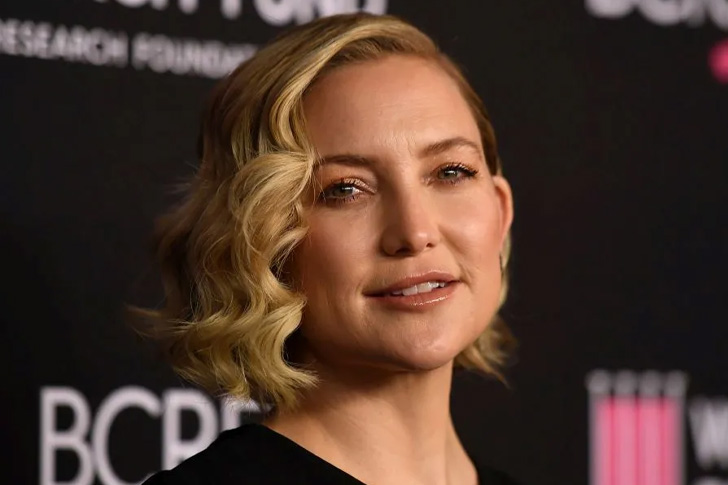 Long before the social media generation of celebrity heirs and heiresses took over Hollywood, celebrity offsprings, like Kate Hudson, were always front and center. As the daughter of Hollywood heavyweights Goldie Hawn and Bill Hudson, Kate was always destined to shine in front of the camera. She initially tried to pursue a degree from New York University but dropped out to pursue acting.
In 2000, Kate's big break came when she was cast to be part of the film called Almost Famous. The role was not necessarily ground-breaking, but it was enough to earn her some attention from Hollywood execs. Finally, in 2003, Kate scored the role of Andie Anderson in the commercially successful film How To Lose A Guy In Ten Days. Although she was set to inherit millions from her mother, Kate never stopped working hard to further her career. Her hard work and perseverance clearly paid off considering that she is now one of the most recognizable faces in the industry.
SCARLETT JOHANSSON
Hollywood actress Scarlett Johansson is known all over the world as the fierce and fearless assassin Black Widow in the Avengers series. However, very few people are aware that behind her femme fatale persona, Scarlett is actually a real-life heiress. The actress is the daughter of the Danish architect Karsten Olaf Johansson and the granddaughter of Danish film director Ejner Johansson. Her mother, on the other hand, is the American film producer Melanie Sloan.
As you can probably tell, art and entertainment run in their blood, and it seems Scarlett inherited the love for it. However, that's not the only thing Scarlett inherited from her artistic family. She also reportedly inherited a $140 million fortune from both her mother and her father. Now imagine that fortune together with the wealth she made off of her Hollywood and Marvel career. Scarlett will probably never have to worry about taking out any loans for the rest of her life!
KYRA SEDGWICK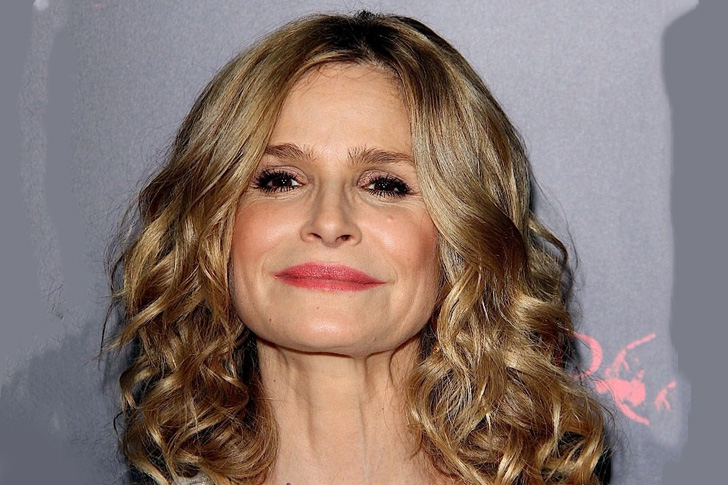 Another actress more known for her acting credits than her inherited wealth is Kyra Sedgwick. The American actress is the daughter of venture capitalist Henry Dwight Sedgwick V. Her family originally came from England but immigrated to the United States centuries ago. After the Sedgwick family settled on American soil, they began establishing Episcopalian institutions in the country.
One example of that is the Groton School in Massachusetts. Her family was also once in the publishing business, and several of Kyra's close and distant relatives have had some influence in the field of law and politics. However, instead of following her family's business and political footsteps, Kyra opted to pursue a degree in theater and followed her dreams of becoming an actress. Sedgwick married actor Kevin Bacon on September 4, 1988.
EVE JOBS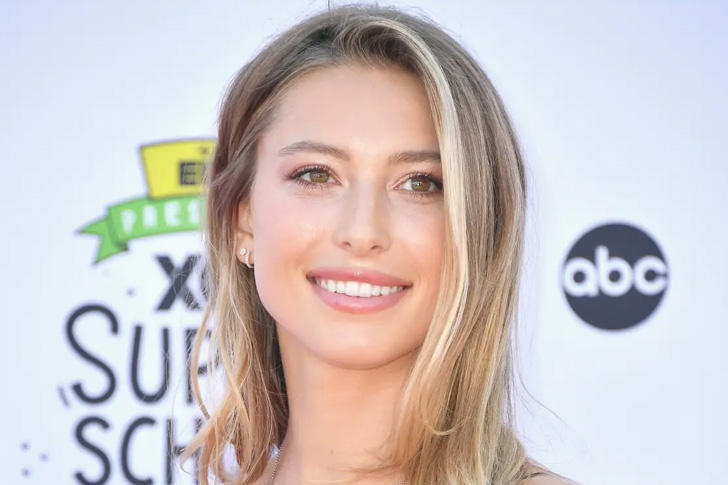 Eve Jobs has everything – crazy good looks, fine talent, the right last name, and unimaginable wealth. Thanks to the inheritance her late father Steve Jobs bestowed upon her, Eve will probably never have to worry about any payday loans for the rest of her life. She also lives her life in true billionaire heiress fashion.
If she's not partying it up with her girlfriends on a yacht somewhere in the Atlantic Ocean, you can find her tucked away in a lavish villa somewhere in Italy or France. However, college parties and European getaways are not the only things that keep Eve busy. She is also a decorated equestrian, meaning she spends a lot of her time inside horse paddocks finessing her form. If you check her official Instagram, you'll find some of her achievements in this field
JAKE GYLLENHAAL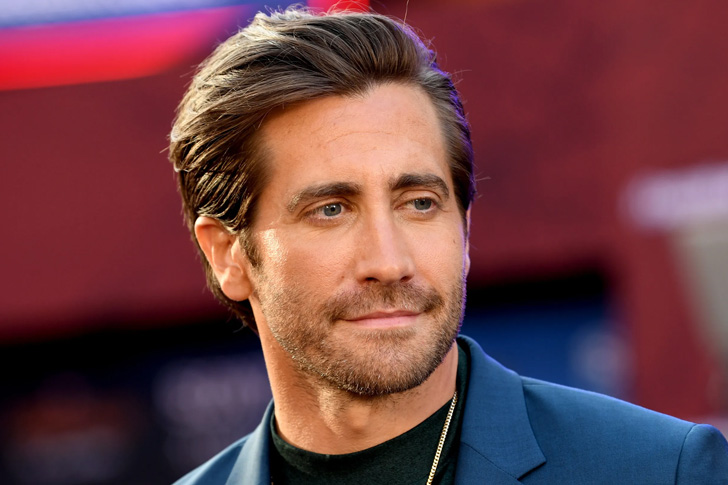 Jake Gyllenhaal may have carved out his own name in Hollywood, but his wealthy and well-connected parents definitely afforded the actor a foot in the elusive Hollywood door. If you don't know, Jake is also the son of Hollywood director Stephen Gyllenhaal and screenwriter Naomi Foner. As the son of two Hollywood professionals, Jake always had the right kind of support and guidance when it comes to his chosen career.
His parents also guaranteed him and his sister a pretty handsome inheritance. We all know Jake has made his own investments over the years and is now worth $65 million. However, inheriting a big chunk of money from your parents certainly won't hurt, right? I know most of us won't turn down that opportunity, especially when we're bathing in bills.
LYDIA HEARST-SHAW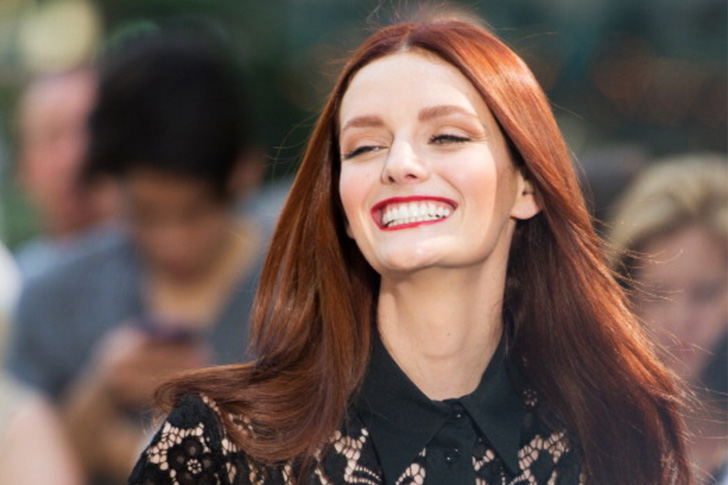 Lydia Hearst-Shaw is an American model, blogger, actress, and another member of the infamous Hearst family. She is the daughter of actress and heiress Patty Hearst with Bernard Shaw. She was born and raised in the state of Connecticut but also spent a considerable amount of time in New York. Instead of going into the family business, Lydia steered towards the modeling industry after being discovered by Vogue photographer Steven Meisel.
From there on out, Lydia has been booking high-profile shoots for prestigious magazines like Harper's Bazaar, GQ, Elle, and Vogue Italia. She has also modeled for Prada, Bottega Venetta, and Louis Vuitton. Now, thanks to her inheritance and personal investments, Lydia has a net worth of around $100 million. The Hirst family has a tradition of participating in philanthropy, which made her a smile ambassador for Operation Smile.
ALLY HILFIGER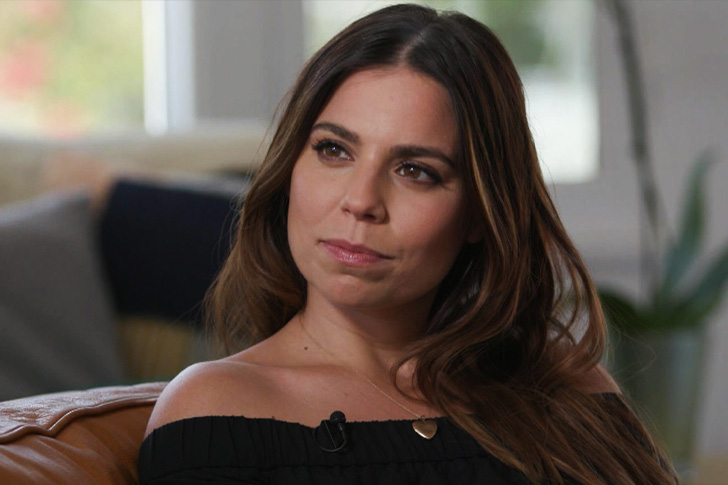 Ally Hilfiger's last name is a name we're probably all too familiar with, especially those who are passionate about clothes. As her last name implies, Ally is the daughter and heiress of fashion designer and business mogul Tommy Hilfiger. The heiress was born and raised in New York, although she also spends a lot of time hopping between her father's multiple estates.
Ally, like her father, is very much into fashion. In 2011, she used up her investment money and started her own clothing line called NAHM. However, after only two years, the brand shut its doors. Ally Hilfiger married actor Steve Hash on June 24, 2017. Ally also had a brief stint in reality TV when she starred in the MTV show appropriately titled, Rich Girls. However, the show only ran for one season.
JENNIFER KATHERINE GATES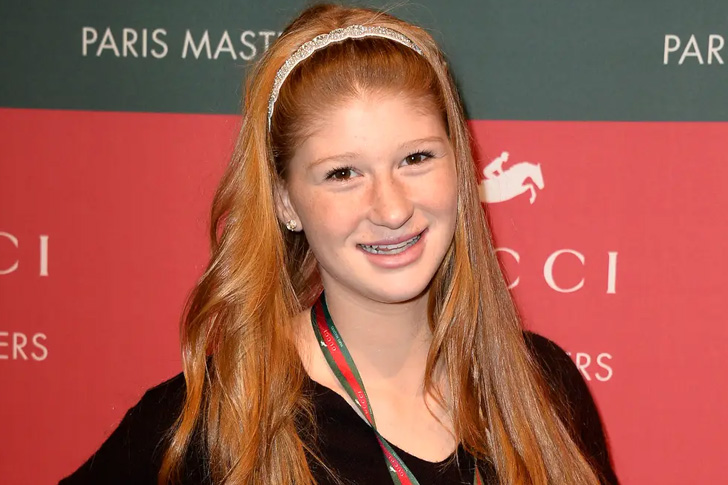 When talking about the richest kids in the United States, we simply cannot pass up the opportunity to briefly talk about one of the richest heiresses of them all, Jennifer Gates. As her family name implies, Jennifer is an heiress to the billion-dollar empire that is Microsoft. She is the daughter of Bill and Melinda Gates. Although she's one of the most famous tech heiresses on the entire planet, much of Jennifer's life was kept by her parents away from the public eye.
What we do know, however, is that she'll be inheriting a fraction of her father's $119.1 billion wealth. However, Jennifer doesn't just sit around and wait for her inheritance to come through. The 24-year-old is following in her parent's humanitarian footsteps by pursuing a degree in medicine. She is currently on the second leg of her medical training and plans to be more involved in humanitarian causes once she's finished.
You've Reached The End