These A-List Couples Prove Despite the Huge Age Gap They Can Make Things Work
Blake Lively and Ryan Reynolds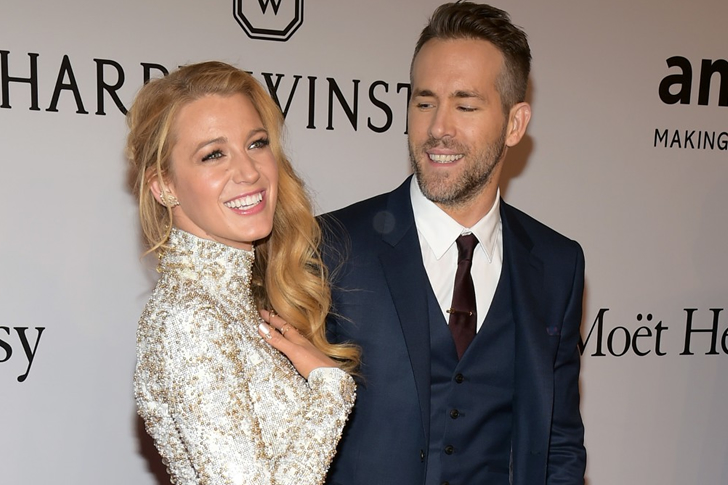 While some couples have a very obvious age gap, there are others that you might not even be aware of! With that in mind, let us introduce you to some of Hollywood's May-December relationships that will certainly make you want to fall in love, too. Who wouldn't be tickled pink when it comes to Blake Lively and Ryan Reynolds relationship? This Hollywood power couple is not afraid to make fun of themselves and make people laugh, too.
It is safe to assume that Blake and Ryan's relationship is one of the strongest in the industry despite their 11-year age gap. The American actress is only 33 years old, while her husband is 44 years of age. However, the age difference is no biggie for these two, though they did surprise everyone when they got married back in 2012. It just goes to show that there's no formula for success in a relationship. We really admire the degree of love and happiness within their small (and still growing!) family.
Leonardo DiCaprio and Camila Morrone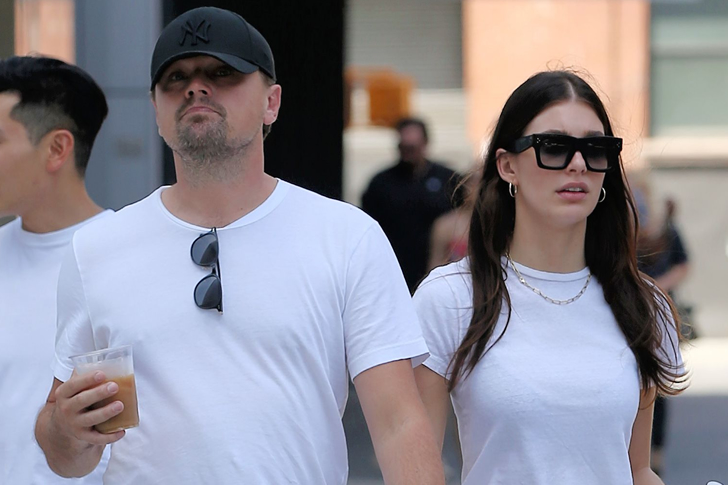 Leonardo DiCaprio has been with a lot of women, but it looks like he has found "the one" in Camila Morrone. The two have been dating since 2017, enjoying almost three years of being together. Despite having been a couple for a number of years, not is much known about their relationship. The two are very private people so you won't see them posting about their relationship on social media. It wasn't even until the 2020 Oscars that they made their first public appearance together!
DiCaprio's personal life is the subject of widespread media attention. He rarely grants interviews and is reluctant to speak about his private life. To their credit, they make things work despite the 23 years age gap. Both are individually successful as well, so you know their relationship is well-balanced. Despite their busy schedules, these two are always spotted vacationing together!
Adam Levine and Behati Prinsloo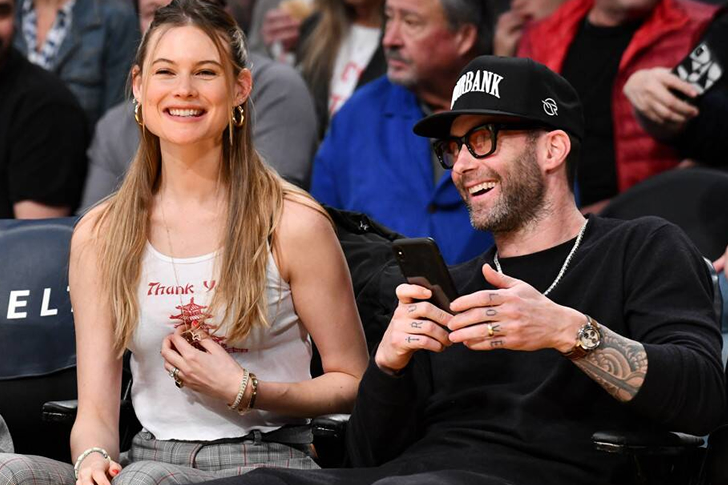 Adam Levine and Behati Prinsloo are one of the power couples in Hollywood, not to mention, among people's favorite. When you see these two together, you will quickly feel the degree of love they have for each other despite their ten-year age gap. However, did you know there was a time when they had to break up, only to realize they were meant for each other?
In May 2012, Adam Levine began dating Behati Prinsloo, a Namibian Victoria's Secret model. In 2013, news emerged the two parted ways and the Maroon 5 vocalist started dating another model, Nina Agdal. However, after just two months, they rekindled their romance, quickly got engaged, and tied the knot. Now, they have been married for six years and have been blessed with two kids – Dusty Rose and Gio Grace.
George Clooney and Amal Clooney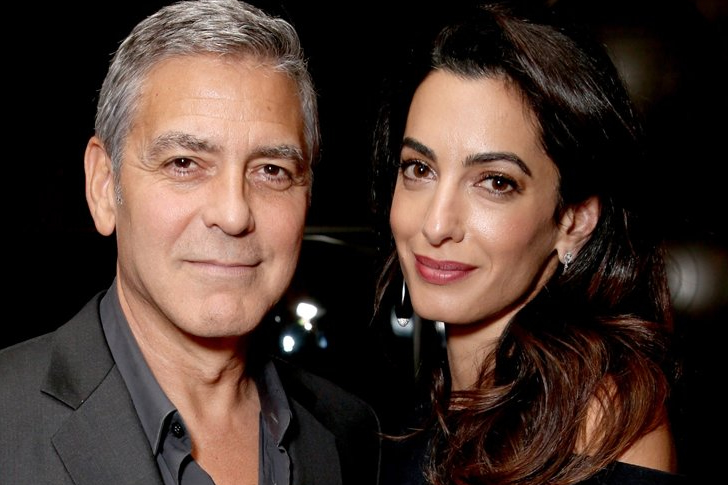 One great example of a May-December love affair is George and Amal Clooney. It can't be denied that they are one of the most famous couples in Hollywood, seemingly perfectly made for each other. The now 59-year-old actor used to be a bachelor who never even thought of getting married, let alone have kids. However, his point of view started to change when he met the famous lawyer, Amal. Clooney became engaged to British-Lebanese human rights lawyer Amal Alamuddin on April 28, 2014.
George's world turned upside down when he met the intelligent and beautiful barrister. With a 17-year age gap, the film director believed Amal would think he was too old, but his age has never an issue between them. They got married in 2014 and welcomed their twins in 2017, named Alexander and Ella.
Dennis Quaid and Laura Savoie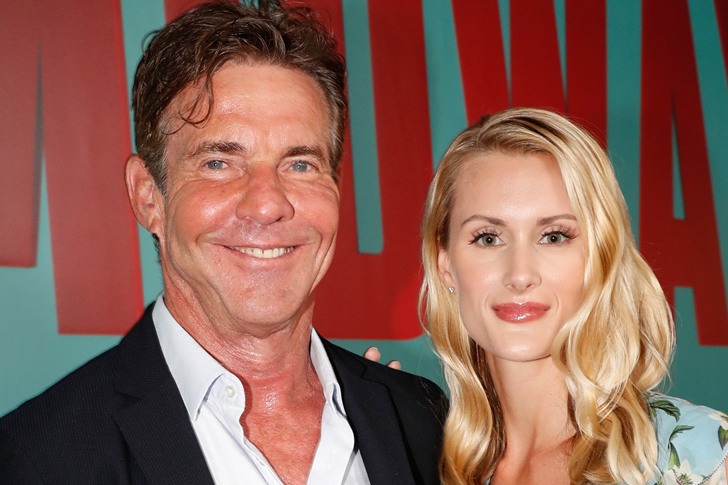 What is a 39-year age gap if you really love each other? Dennis Quaid and Laura Savoie prove that age will never be an issue to a couple who have deep affection for one another. However, some disagreed when the actor proposed to the then-27-year-old Laura PhD student. At the time, they were on a press trip in Hawaii and Dennis didn't mind spending extra on gas to pop the question in a special way.
On October 21, 2019, Quaid confirmed his engagement to Laura Savoie. They were married on June 2, 2020, in Santa Barbara. Want to know how Dennis proposed? Simple, he just put the ring in front of the camera while Laura was taking a photo of them together and asked her to marry him. Laura, despite having only dated Dennis for four months, said yes. The two have been happily married since.
Hilarie Burton and Jeffrey Dean Morgan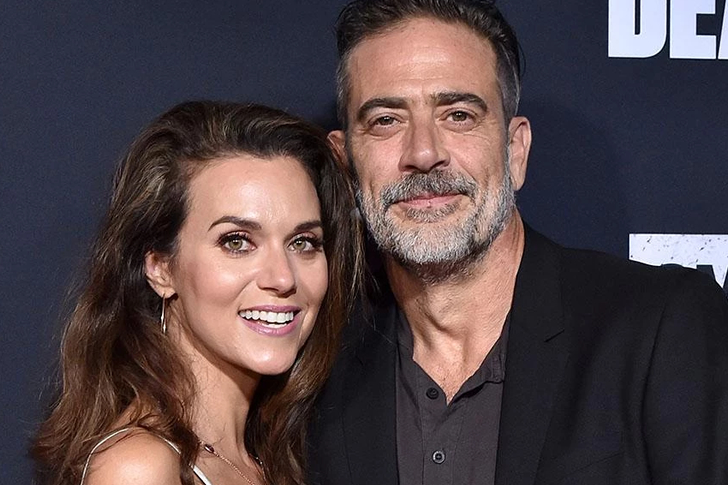 Hilarie Burton and Jeffrey Dean Morgan have been in a committed relationship for a decade before they tied the knot in 2019. In their eleven years of being together, the 16-year age gap between the, has never been an issue. Well, who wouldn't fall in love with Jeffrey's demeanor? Hilarie is one lucky girl for having him in her life – maybe that's why they finally made things between them official.
In an interview, Hilarie said the point came where they didn't want to go another day without sealing the deal. After they got married, the couple started living on a farm in upstate New York. They probably spent a chunk of their investment money on it, but for their kids George Virginia and Agustus—it's definitely worth it.
Julius Tennon and Viola Davis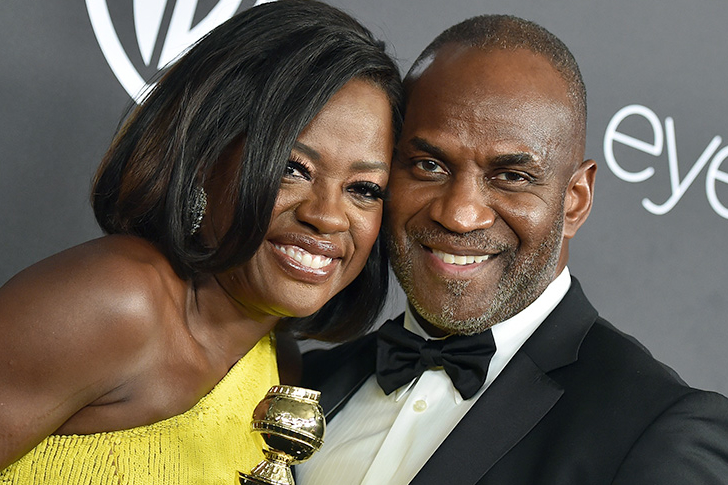 The beautiful and talented Viola Davis is very happy in her relationship with her 66-year-old husband, Julius Tennon. After meeting each other on the set of the TV series City of Angels, Viola told People the only thing she could think of at the time was that he was good looking – a really handsome guy. From there, a relationship bloomed.
Viola Davis married actor Julius Tennon in June 2002. Viola and Julius tied the knot in 2003. The actress considers Julius as an answered prayer. The couple share an adopted daughter together, Genesis, while Julius also has two kids from previous relationships. Although they were not blessed with a child of their own, these two definitely deserve credit for being great parents! After all, not only are they excellent role models, they are also good providers.
Sam Taylor-Johnson and Aaron Taylor-Johnson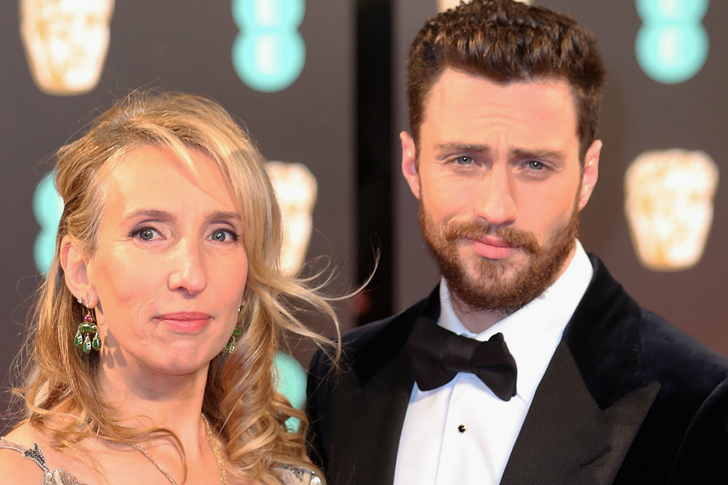 Aaron Johnson is often considered Sam Taylor-Wood's boy-toy due to their 24-year age gap. However, during their eight years of marriage, Aaron has proven he is more than that. Only a few may understand Sam and Aaron's romance and they may get a lot of tongues wagging, but these two surely never mind.
Aaron is only 30, while Sam is 53. They first met on the set of Sam's movie, Nowhere Boy, and from there a relationship blossomed. The two like to keep things private and guard their relationship in the same way one would get a home security to protect their home. The couple announced their engagement at the film's premiere in October 2009.They have been together for more than a decade and made everything official in 2012. They share two kids, Wylda Rae and Romy Hero.
Kris Jenner and Corey Gamble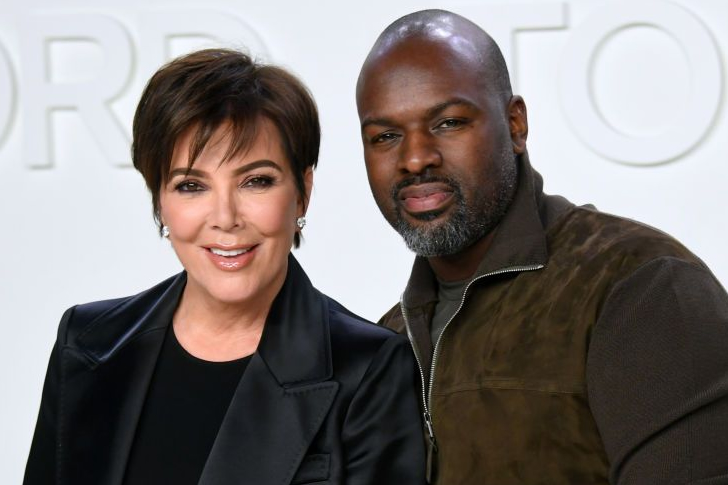 Jenner has been in a relationship with Corey Gamble since around 2014. Many have doubted Corey Gamble's real intention toward the Kardashian-Jenner matriarch, Kris Jenner. However, with their longstanding romance, running for about six years now, are not we all convinced that Corey really loves Kris despite their 25-year age gap? The two started dating in 2014 after the famed momager parted ways with her former husband.
By the looks of it, even the KarJenner kids have no problem with their mother's romance. We are familiar with this family's drama, but we're sure they're still a tight bunch. At least, he's part of the family now and even receiving TV credit on Keeping Up with the Kardashians for his constant appearance on the show. Should we take that as a seal of approval from the kids?
Jay-Z and Beyoncé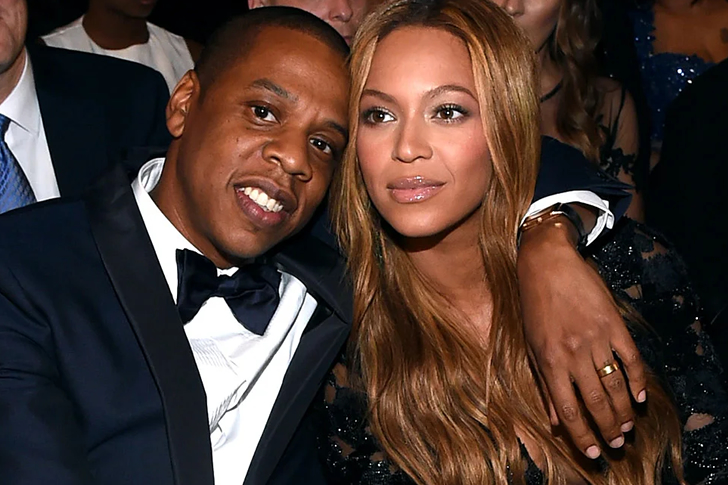 Another power couple on our list is Jay-Z and Beyoncé. Many may not know that there is a 12-year age gap between these two, but just like other May-September romances, it never becomes an issue. They have been married since 2008 and have been blessed with three kids – the firstborn Blue Ivy and the twins Rumi and Sir.
Everything started in 2001. At the time, they began going out, but remained mum about their relationship. They then made their romance public when they walked the red-carpeted flooring of the 2004 Video Music Awards together. By the looks of it, these two music royalties are really meant for each other. No matter how many rumors are thrown toward them, their love has remained steadfast. They generally avoid discussing their relationship, and Beyoncé has stated her belief that this has helped them.
Priyanka Chopra and Nick Jonas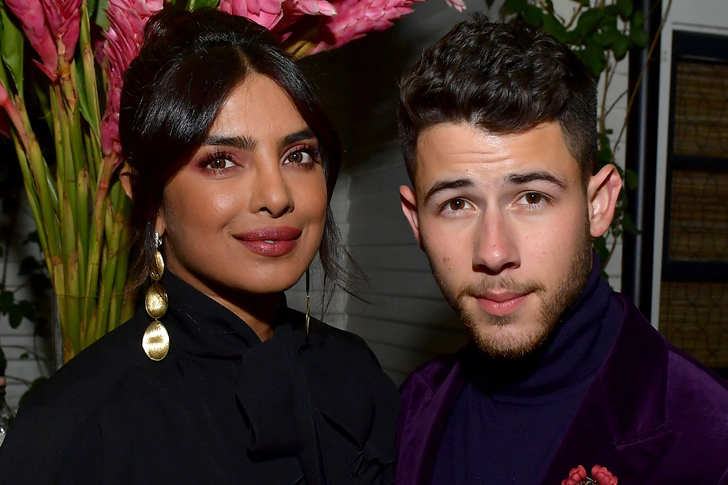 Many were surprised when news emerged that Priyanka Chopra and Nick Jonas were a couple. After a couple of months of dating, they quickly got engaged in July 2018 and tied the knot in December of the same year. As if to prove naysayers wrong, these two didn't just get married once. They made the necessary investments and had two wedding ceremonies, as well as a number of celebrations in India.
Money and age are not big issues between the two as the most important thing is that they love each other. A source even told People Magazine that Jonas loves the 11-year age gap between them. He is fond of dating older women and that makes Priyanka more attractive to him. Nick Jonas and Priyanka Chopr have been married for more than two years. According to a report in Entertainment Tonight, their goal is to start a family as soon as possible.
Nikki Reed and Ian Somerhalder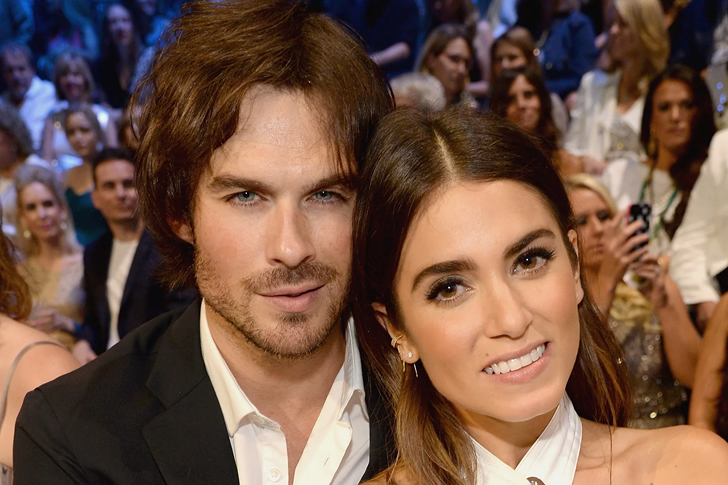 These two were co-stars before they got together. Nikki Reed and Ian Somerhalder starred in the Twilight franchise and The Vampire Diaries, respectively. Shall we say they were simply fated to be? When they got into a serious relationship in 2014, fans never minded their 10-year age gap. They were even excited about the emergence of another "vampire" couple.
The two only dated for six months before Ian finally popped the question, to which Nikki, of course, said yes. They got married in 2015 and their five-year marriage resulted in the birth of a beautiful baby girl, Bodhi Soleil, who is now 3 years old. Despite the degree of rumors thrown toward them each day, their love for each other only gets stronger. The latest content of Ian and Nikki was released in May 2020, and Nikki posted a photo of her husband in August 2020.
Olivia Wilde and Jason Sudeikis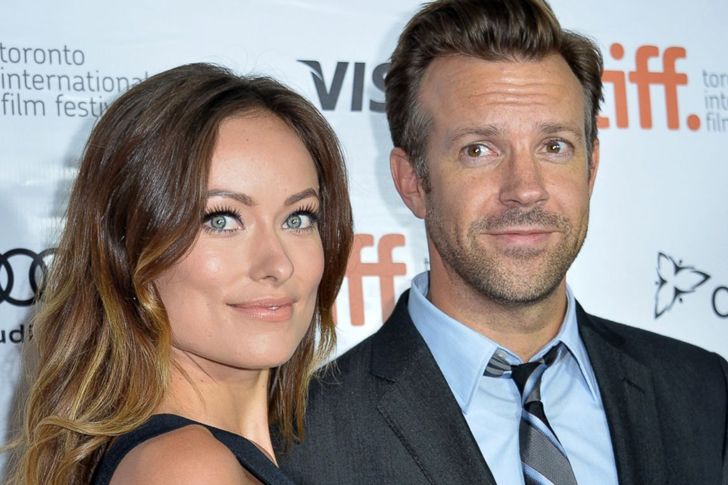 Olivia Wilde and Jason Sudeikis once defied the odds of having a May-December love affair when they started dating in 2011. At the time, the actress was only 27, while the comedian was 36. The two met at the finale party of Saturday Night Live, where Sudeikis used to be a writer and cast member. After seven years, he finally popped the question and Wilde answered with the sweetest yes.
However, after having been engaged for seven years, they have since called it off. Although the couple have broken up, there appears to be no bad blood between the two. They have a son named Otis born in April 2014, and a daughter named Daisy born in October 2016. This is likely for the sake of their two children, for whom they are making important investments—emotionally and financially, too.
Chris Pratt and Katherine Schwarzenegger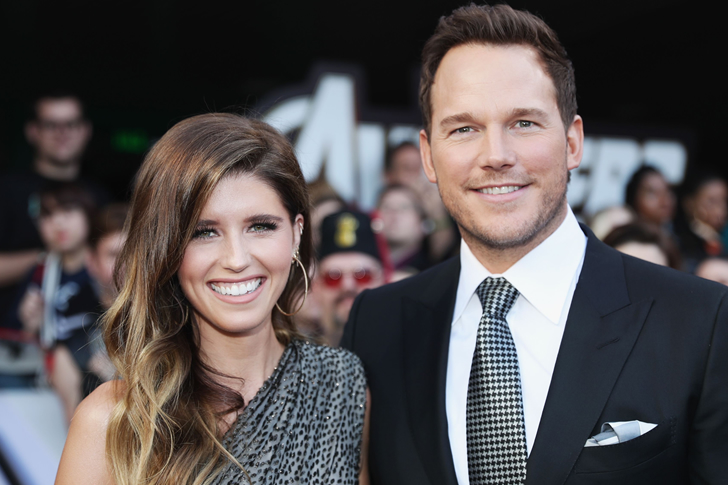 Chris Pratt has found the love of his life in Katherine Schwarzenegger – yes, she is the daughter of famed actor Arnold Schwarzenegger. It must have been love at first sight for these two, since they got together quite quickly! The degree of affection they have for each other is palpable, just look at the sweet moments captured by the paparazzi.
After his split from his former partner, Anna Farris, the 41-year-old actor found love anew in Katherine, who is 11 years his junior. The age gap doesn't seem to be an issue, however, and Chris really does look young for his age. The two eventually tied the knot in June 2019 in a ceremony in Montecito, California. Their families and close friends attended the meeting. They share a beautiful daughter together, Lyla Maria Pratt. They plan to have more children in the future.
Bruce Willis and Emma Heming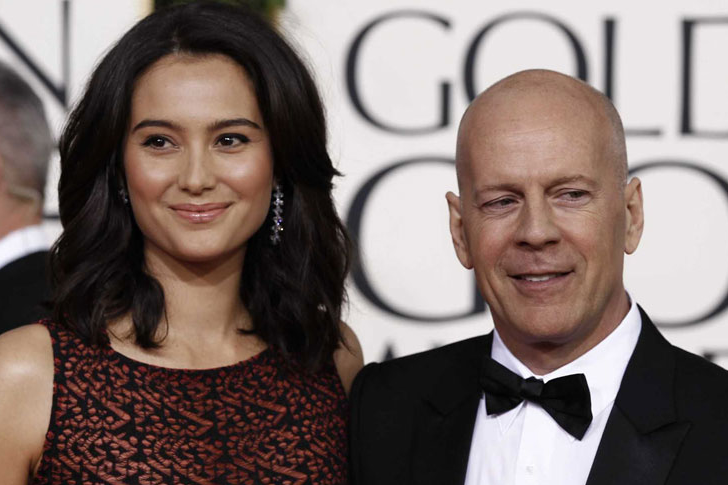 If you are one of the most iconic actors in Hollywood, not to mention one of the best looking, it is no surprise that you can easily attract a lot of gorgeous women – even those younger than you. Take it from Bruce Willis. He is maybe in his 60s, but his attractiveness remains unchanged. He has been with many beautiful women, including Demi Moore, and is currently married to the stunning model, Emma Heming.
The cover girl is 23 years younger than Bruce, but they get credit for being a fairly low-key and unproblematic couple. Emma has a good relationship with Bruce's kids, Rumer, Tallulah, and Scout. Demi even attended their wedding in 2009, proving that there is no bad blood between them. According to a source, "Demi and Emma are very close. They have spent many vacations and get along well." Indeed, this is a happy family, bless them.
Matthew McConaughey and Camila Alves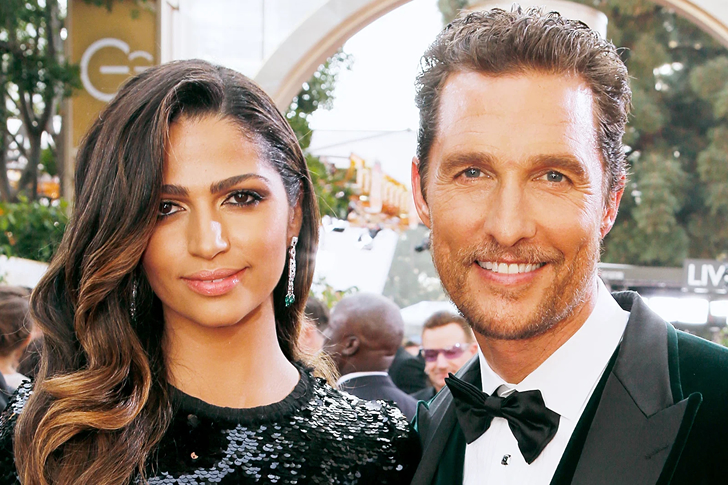 There may be a 14-year age gap between Matthew McConaughey and his wife, Camila Alves, but their enduring marriage proves that it doesn't have a negative influence on their relationship. Camila is only 38 years old, while Matthew is 51. Despite the age difference, they have a strong bond. Whenever you see them together, you can always feel the degree of love that they have for each other.
Perhaps it's also because they are among the most private couples in Hollywood? The less exposure, the less problems there are—or so it seems. Camila is a Brazilian-American model and designer, who tied the knot with Matthew in 2012. Their eight years of marriage has blessed them with three kids, Levi, Via, and Livingston. They attach great importance to their children's personal development and hope that they will have independent characters and pay attention to their children's growth.
Ellen DeGeneres and Portia de Rossi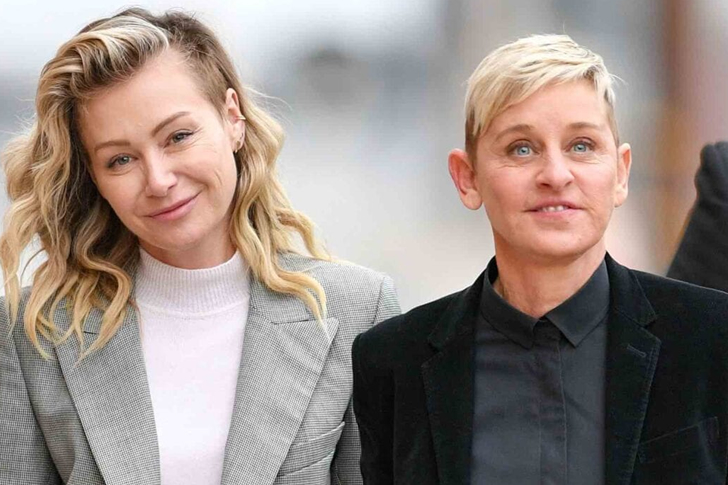 The 15-year age gap between Ellen DeGeneres and Portia de Rossi is nothing compared to the love that they have for each other. The couple has been together for about 16 years, but their affection for one another remains the same. They started dating in 2004 and after a year, began sharing a home together. At the time, Ellen told People Magazine that it was then that she knew, Portia is somebody who will be with her for the rest of her life.
They tied the knot in 2008 after the same-sex marriage ban was lifted. This couple does nearly everything together. From traveling to using their investment money toward different real estate properties, it only points to how much trust and love there is in this relationship. The couple celebrated their 10th wedding anniversary in 2018, and they're one of the most-watched couples in Hollywood.
Elliott Spencer and Stephen Fry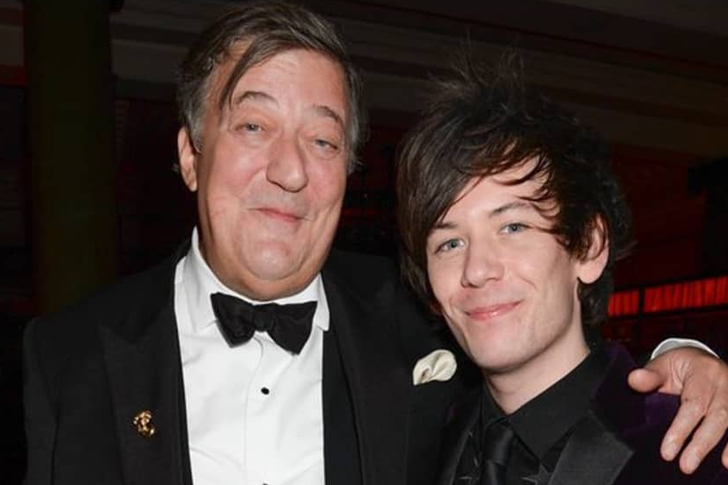 You might think that a 10-year age gap is a lot, but our next couple have a 30-year gap between them. However, this barely influences their relationship—not negatively, at least. It's clear that the love between Elliot Spence and Stephen Fry is genuine. Stephen is now 63, while Elliott is 33. Although the actor is half the comedian's age, they quickly hit it off.
They tied the knot in 2015 and are still going strong. Inspiring, right? These two bring happiness and light to each other's life, at a degree that is palpable even by those who only see their relationship from the outside. Elliott has been helping Stephen through the difficulties caused by bipolar disorder and shares happiness and light between themselves. They are true couple goals. There's a lot to be learned from their example, for sure.
Jason Statham and Rosie Huntington-Whiteley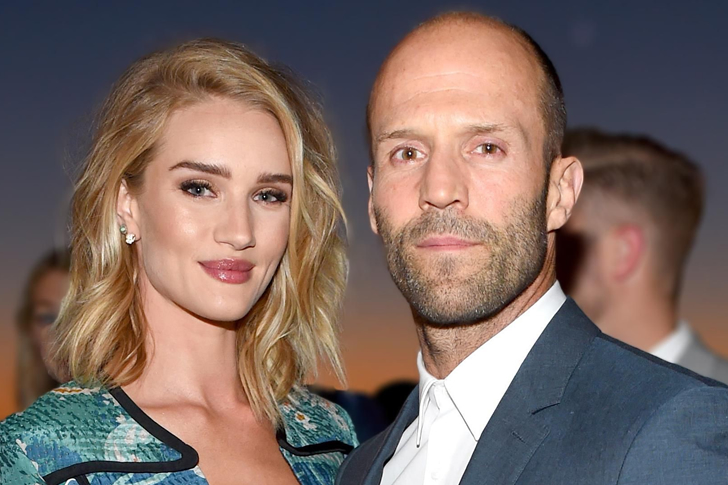 Jason Statham and Rosie Huntington-Whiteley are the best example of a model and action star couple. They have been together for a decade, despite their 20-year age gap. They started dating in 2010, after meeting while filming Transformer: Dark of the Moon in the same year. Unlike many other celebrity couples, they carefully concealed their feelings and did not reveal their feelings quickly.
After six years, the 53-year-old actor eventually proposed to Rosie. Of course, the 33-year-old designer and businesswoman said yes. They have been engaged for four years and share one child together, Jack Oscar. It shouldn't be too long before we see these two walk the aisle. Until then, however, it's clear that they are busy making investments in their small family and building the life they want for themselves. After all they each have very successful careers.
Scott Disick and Sofia Richie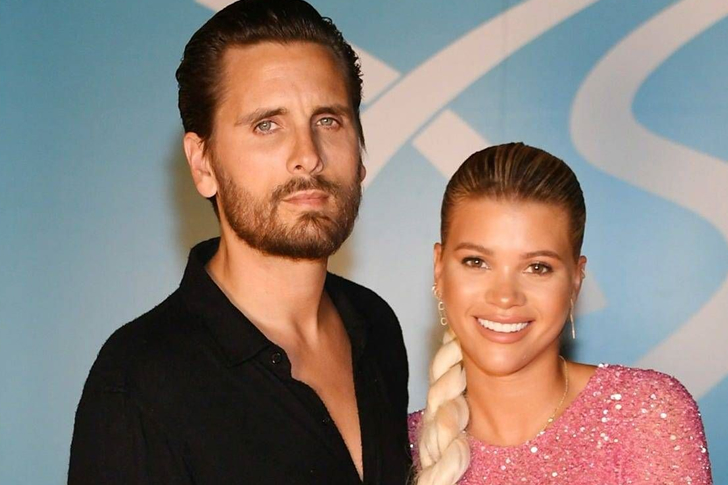 Scott Disick and Sofia Richie's romance may not have flourished, but they did try their best to make it work. These two were together for three years before they officially parted ways earlier this year. The reason? Some said it was because of the 15-year age gap between them. Rumors have it that Scott had a hard time keeping up with Sofia's lifestyle, like going out with her friends.
However, some believed it had something to do with Scott's personal problems instead. It is reported that "They weren't getting along before—hence the split and they worked on having a life separate from each other." Whatever the reason for their break up is, what's important is that they remained amicable. Sofia is now focusing on her career, while Scott is focusing his attention solely toward his investments, and children with his former partner, Kourtney Kardashian.
Matt Bomer and Simon Halls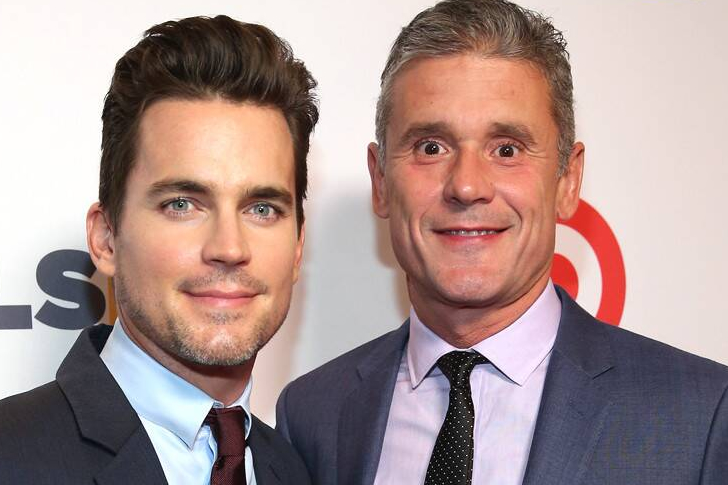 Matt Bomer and Simon Halls have one good advice for every pair out there: take everything one day at a time. Details about the two's romance are scarce as both are very private about it. There are claims that they have been married since 2011 but didn't reveal it until 2014 when Simon had his interview with Details Magazine. Before this admission, however, Simon had already thanked Matt and their three kids, Henry, Walker, and Kit.
In his speech when he accepted a Desert AIDS Project humanitarian award in 2012. He even gave Matt credit for teaching him what unconditional love is and for being his proudest accomplishment. He said that "I really want to thank my beautiful family in particular: Simon, Kit, Walker, Henry. Thank you for teaching me what unconditional love is." With more than a decade of being together, the love that they have for each other has never faded.
Megan Fox and Brian Austin Green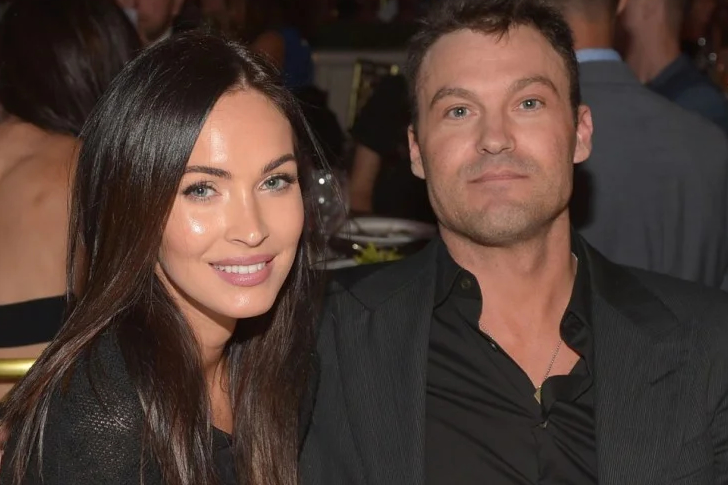 Megan Fox and Brian Austin Green first met on the set of Hope & Faith in 2004. With the actress' incredible beauty, it was no surprise that she got Brian's attention. However, she was only 18 years old at the time, while the actor was already 31. Despite the 13-year age gap, they quickly hit it off. After two years, the two got engaged but decided to part ways later.
They would later rekindle their romance and even tied the knot in 2010. The couple share three beautiful kids, along with another child from Brian's previous relationship. After ten years, however, the two broke up again and it remains to be seen if a lawyer will make the split official this time. Despite their obvious efforts to keep the breakup peaceful, their motivation seems to be becoming increasingly difficult.
David Tennant and Georgia Moffett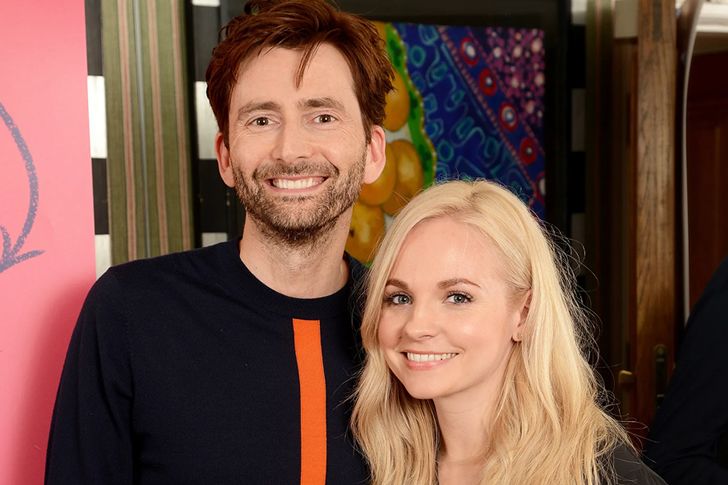 David Tennant once played the role of the famous Tenth Doctor in Doctor Who, from 2005 to 2010. Little did the 49-year-old star know that he would meet his future wife, Georgia Moffett, there. The actress portrayed his on-screen daughter, Jenny. It may be a little awkward for the two, but fans only have to be reminded that they were only playing fictional roles.
The couple doesn't even want to talk about their 14-year age gap, because it isn't really a big deal. They were together for more than a decade before getting married. Now, they have nine years of togetherness and share five amazing children together, Ty, Olive, Wilfred, Doris, and Birdie. The couple has outstanding achievements in film and television, but they also do well in the education of their children. These days, both have very successful careers and a growing credit score.
Kate Upton and Justin Verlander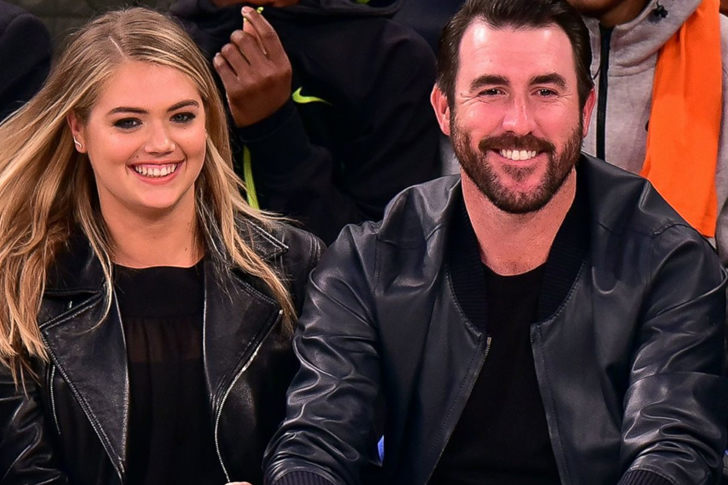 Despite their nine-year age gap, Kate Upton and Justin Verlander hit it off instantly. The two had the coolest first date ever, attending an Aerosmith concert in Detroit in 2012. At the time, they were still private about their romance, trying to hide it away from the spotlight. However, after a year, they officially made their relationship public. Weiland once revealed: "I don't like to talk to others about hurt, but Kate Upton helped me out of the trough."
Kate and Justin then took their romance to another level and tied the knot in 2017. These two now share everything with each other, including the mortgage on their new home. So far, they only have one beautiful daughter, Genevieve, who is about two years old. With Kate and Justin's beautiful genes, fans are now looking forward to seeing their future kids – five of them may be?
Rod Stewart and Penny Lancaster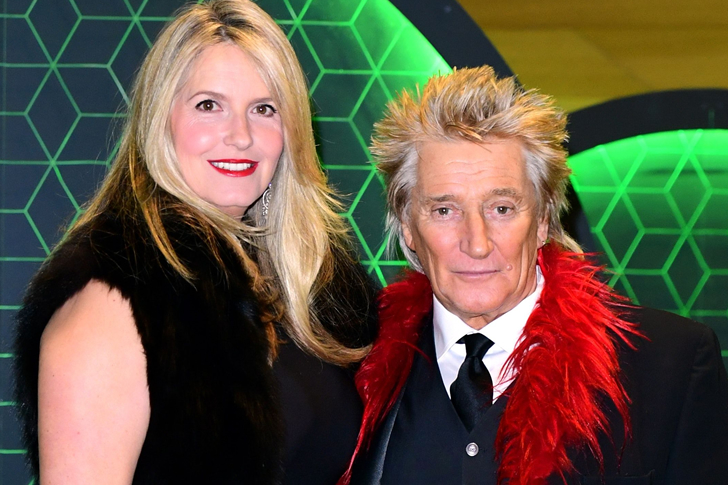 Rod Stewart is now 75 years old, but his appeal to women remains the same. It has been known that this iconic rock star has a penchant for younger ladies, so we're sure no one is too surprised that his current wife, Penny Lancaster, is 27 years his junior. Penny Lancaster is a British model, photographer, and TV personality who has worked as a fitness trainer.
Penny is also two years younger than Rod's previous wife, Rachel Hunter. Despite the huge age gap, they have been married for 13 years, proving they are serious in their relationship. By the looks of it, Rod is hardly aging himself. Aside from still rocking performances, he also became a father again at age 66! To date, Rod now has eight kids from different relationships and none of them need to worry about student loans.
David Foster and Katharine McPhee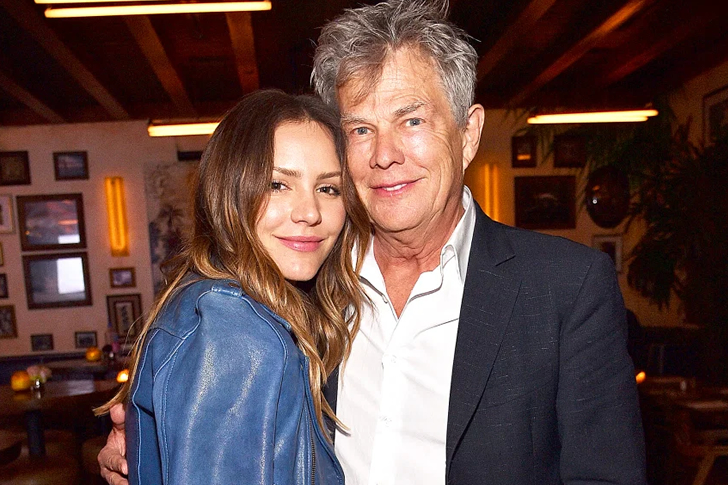 Many raised their eyebrows when David Foster and Katherine McPhee became a couple. It was probably because of their 35-year age gap, which was a big surprise to many. With their three-year romance and a year of being married, they have proven that the relationship they share is genuine. David is often moved by Katharine. David used to be Katharine's mentor, along with other contestants of American Idol Season 5 in 2006.
They didn't immediately become a couple and 11 years went by before they actually confirmed it. At the time, David's attorney had finalized his split from his former wife, Yolanda Hadid. Foster and McPhee eventually confirmed their engagement in 2018. After a year, David and Katharine officially tied the knot and they are now expecting their first child. In their free time, David and Katharine will carefully choose baby products together.
Pierce Brosnan and Keely Shaye Smith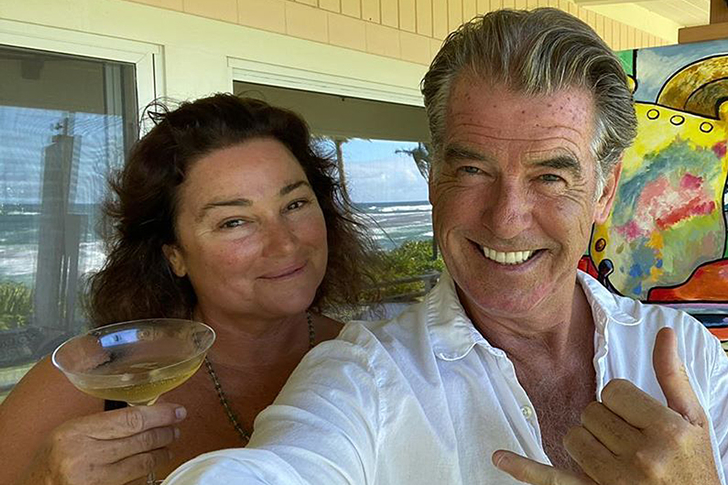 Pierce Brosnan and Keely Shaye Smith have been together for over two decades, although they have only been married for 19 years. It looks like the ten-year age gap between the two is nothing compared to their feelings for each other. They have been very supportive of one another despite having different career paths. He once praised his wife for having an angel heart.
As we all know, Pierce is an iconic actor, having played the role of James Bond in four Bond films. Pierce Brosnan has been voted the sexiest "living man" on many occasions. His wife, on the other hand, is a respected journalist, author, host, and occasional actress. They share two kids, along with Pierce's three children from a previous relationship. Despite the changes in their romance, the degree of love that they have for each other remains the same.
Christian Slater and Brittany Lopez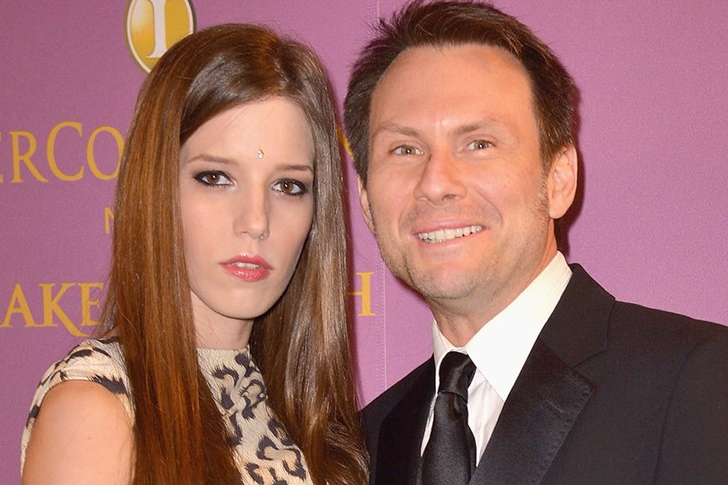 Christian Slater reportedly couldn't wait to marry Brittany Lopez that they went ahead and tied the knot in a Miami Courthouse in 2013. Of course, this meant that they were only getting their marriage certificate. At the time, the couple said they were simply too eager to take their romance to another level and make it official. Christian Slater has got rid of the harm caused by the dark experience and concentrates on being a competent and good father.
It took the two almost six years before they were blessed with a cute baby girl. Everyone was surprised, however, by the news that Brittany was giving birth. They never even announced Brittany was pregnant! Just like their wedding, their engagement was also kept under wraps. When it comes to Hollywood, this couple certainly deserves credit for managing to keep their lives private.
Lisa Bonet and Jason Momoa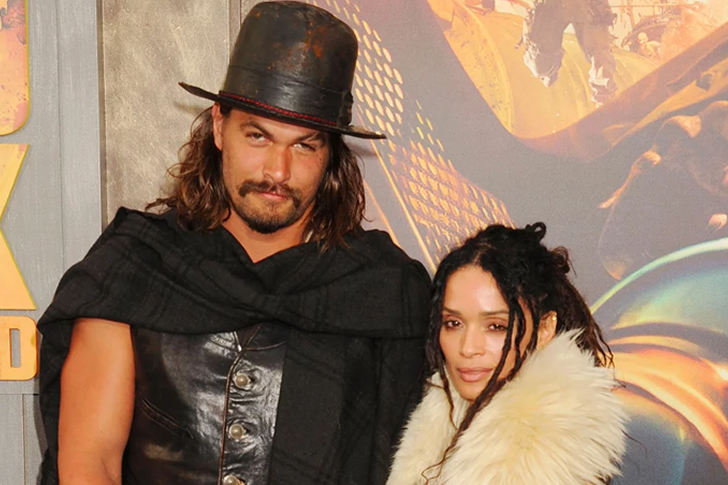 Jason Momoa is living proof that dreams do come true. Did you know that Lisa Bonet was his ultimate crush when he was younger? Thanks to their mutual friend who set them up in a meeting back in 2005, he was able to meet the girl of his dreams. They started dating soon after and with 12 years of being together, they officially tied the knot.
Jason doesn't mind the 12-year age different between them at all. The couple now has two kids together, Lola and Wolf. Jason is also amicable with Lisa's ex, Lenny Kravitz, and Lisa Bonet's daughter with him, Zoë Kravitz. We like to think they really make investments toward strengthening the bond within their extended family. Momoa once revealed to the media that seeing children grow, learning from them, teaching them…this is the greatest thing in the world.
Guy Ritchie and Jacqui Ainsley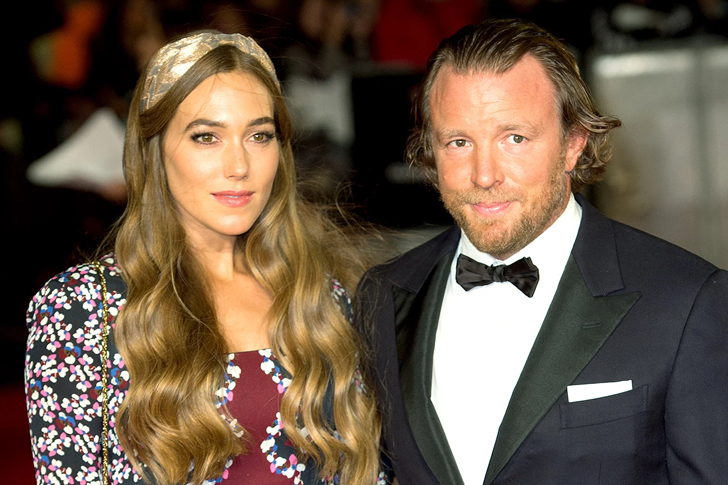 Guy Ritchie has nothing but good words and praises for his wife, Jacqui Ainsley. Despite their 14-year age difference, they seem to have the perfect relationship. In an interview, the 52-year-old director gave their relationship credit for being "a hand in a glove". They never argue and Jacqui knows and perfectly understands what is in his mind even before he thinks it.
She can finish his sentences for him. That is how deeply they know each other are. Guy thinks himself lucky to be in a romance where everything works smoothly. Guy and Jacqui have been married for five years, after tying the knot in 2015. This is Jacqui's first marriage and Guy's second – he is the former husband of the Queen of Pop Madonna. In 2011, they already had a son, and they plan to have a second child this year.
Katy Perry and Orlando Bloom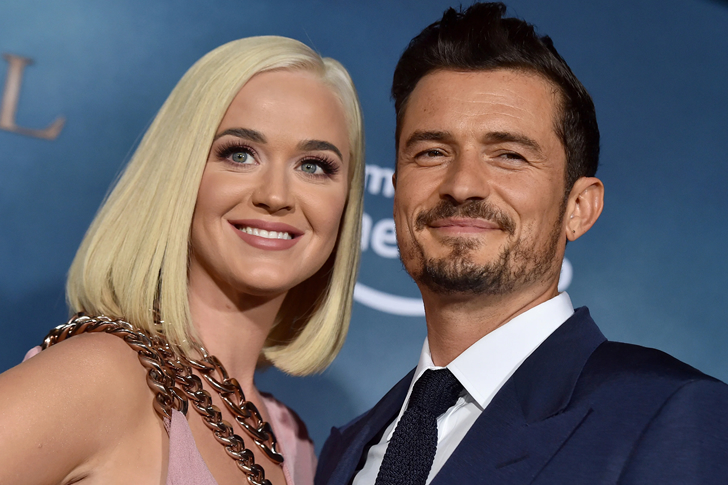 Katy Perry and Orlando Bloom actually have an eight-year difference in age. You wouldn't see this at first glance, though, given their youthful looks. Their romance began in 2016 as harmless flirting, but became serious as time went by. Although there were a lot of ups and downs, which even led to a breakup, love still won. They reunited, got engaged, and are now parents to their first child.
If there is one thing we look forward to, it is their formal exchange of vows. Katy and Orlando may only be waiting for the right time to get married. There's also no need to rush since it involves a lot of money management and planning. Besides, we're sure they want to focus on baby dove first and foremost.
Felicity Huffman and William H. Macy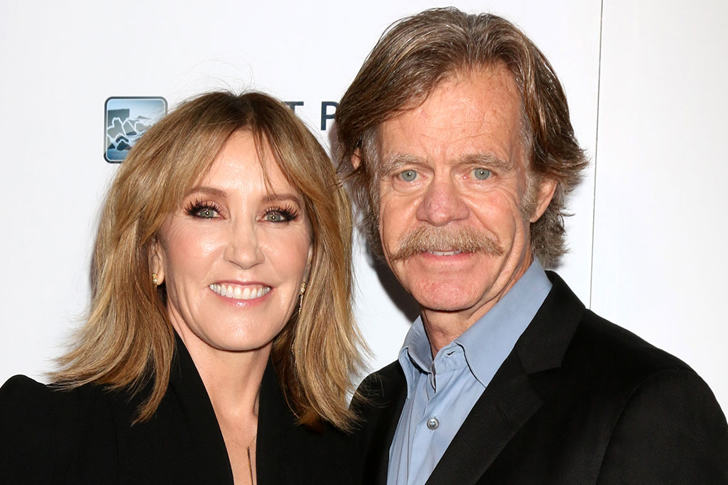 The names of Felicity Huffman and William H.Macy are usually known in the news for widely acclaimed movie roles. Felicity Huffman and William H. Macy have been together longer than you think. Before they officially tied the knot in 1997, they used to have an on-and-off romance for 15 years. Huffman admitted that it was her who had been afraid to marry.
Despite the hesitation and their 12-year age gap, they eventually married. The degree of William's persistence must have been incredible. Although the 70-year-old actor revealed there was no secret in their romance, he admitted he was a lucky guy for meeting someone like Felicity. They both grew up in the theatre and share the same interests. Felicity also feels the same way—proving that for two adults who are very much in love, age is just a number.
Harrison Ford and Calista Flockhart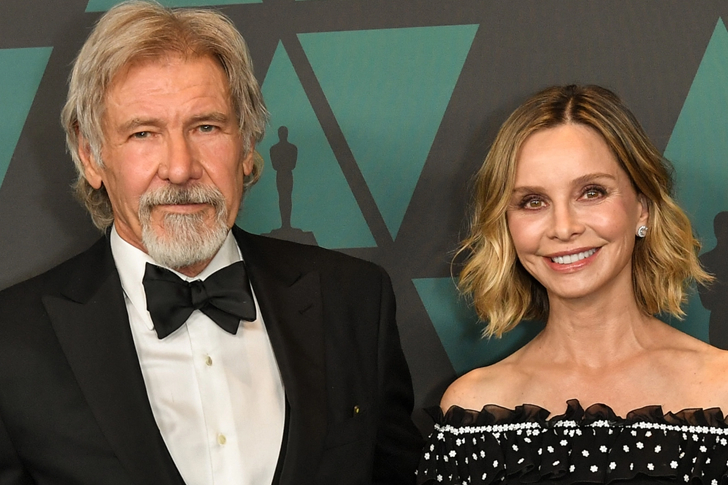 Harrison Ford doesn't have to be reminded of the 22-year age gap between him and his wife, Calista Flockhart – she teases him herself. These two are not really concerned about what people might say about their relationship, though. They have been together for nearly two decades and remain one of the strongest couples in Hollywood! The degree of love they have for each other is certainly palpable—photos speak for themselves!
The couple first met during the 2002 Golden Globe Awards. At the time, Harrison was already 60, while Calista was 38. They started dating not too long after. It took seven and a half years before Harrison finally popped the question. They got married in the same year and now share an adopted son. By focusing on their love instead of outside voices, they can devote all their energy to building a solid foundation and nurturing a relationship that will stand the test of time.
Alicia Vikander and Michael Fassbender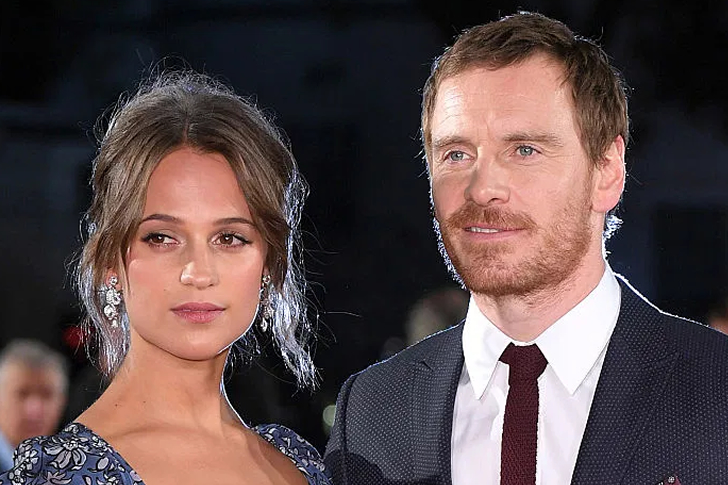 Alicia Vikander and Michael Fassbender used to be on-screen lovers that became real-life sweethearts. Although Michael is 12 years her senior, she was cast as his on-screen wife in the 2016 dramatic film The Light Between Two Oceans. Love started to brew between the two, and they began dating soon after.
The couple kept their romance a secret, trying to avoid public attention so they can enjoy the relationship better. When they finally announced their romance, however, it was to let everyone know they had already gotten married! In 2017, Alicia and Michael tied the knot in a secret wedding in Spain. And chose to settle in Lisbon to "far away from London and big cities". It must have taken a lot of effort to keep their relationship private so they definitely deserve credit for it!
Marques Houston and Miya Dickey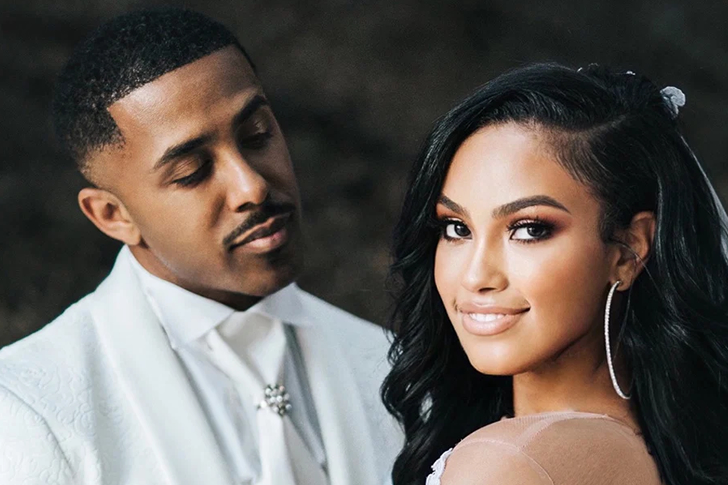 Our next couple, Marques Houston and Miya Dickey, have always been outspoken about the 20-year age difference between them. He met Dicky, now 19, at the "Jehovah's Witnesses Conference" in 2018. As they say, love knows no boundaries and not even criticism could stop these two. Ever since the famed artist started dating the then-underaged Miya, many doubted their relationship.
However, the couple has proven there is no degree of "twists, turns, and scandals" that can hinder their romance. In the time they have been together, we're sure they have proven naysayers wrong. Now that Miya is of legal age, we aren't even surprised that they decided to make things official. As a gift, Marques sang Miya's favorite song, Why I Love You, on their wedding day. True couple goals, if you ask us.
Mary-Kate Olsen and Olivier Sarkozy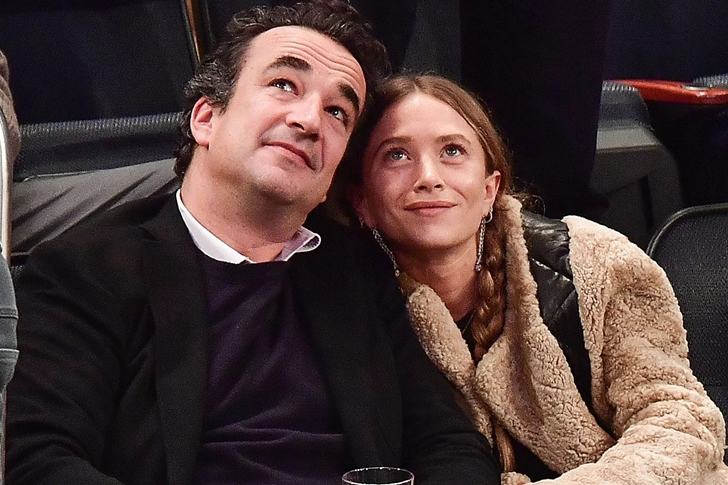 Mary-Kate Olsen and her former husband Olivier Sarkozy used to share the sweetest love despite their 17-year age gap. The two first met at a party in 2012, and they quickly hit it off. Not too long after, photos of them cuddling together at the Madison Square Garden while watching NBA emerged. Although they remained mum about the details, they never truly hid their relationship from the public.
In 2014, Olivier asked for Mary-Kate's hand in marriage, and, of course, she said yes. The wedding plans were kept private, much like their beautiful ceremony which was held back in 2015. Sadly, after five years of marriage—a total of 12 years of togetherness—a lawyer is now working on their split. When Sarkozy invited his ex-wife to move into their house in Bridgehampton, Olsen decided to end everything.
Emilie Livingston and Jeff Goldblum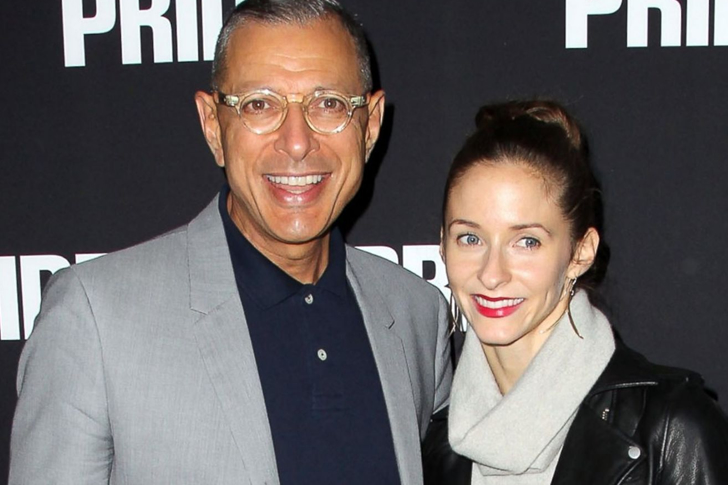 The way the 65-year-old actor meets the 35-year-old former Olympic gymnast sounds like the plot of a romantic comedy. Emilie Livingston and Jeff Goldblum wanted to be sure of their relationship before they decided to tie the knot. The iconic Jurassic Park star and his wife sought a professional's advice about the 30-year age gap between them. We're glad they didn't get a financial advisor involved because in this relationship, it's all love and money matters are insignificant.
The love we speak of is something others can see and feel as well. In a lengthy Instagram post, the gymnast commended Jeff for always making her feel loved, from the first day. After taking their relationship one day at a time, Emilie realized she wanted to have a family with him and share the rest of her life with Jeff's beautiful soul.
David Hasselhoff and Hayley Roberts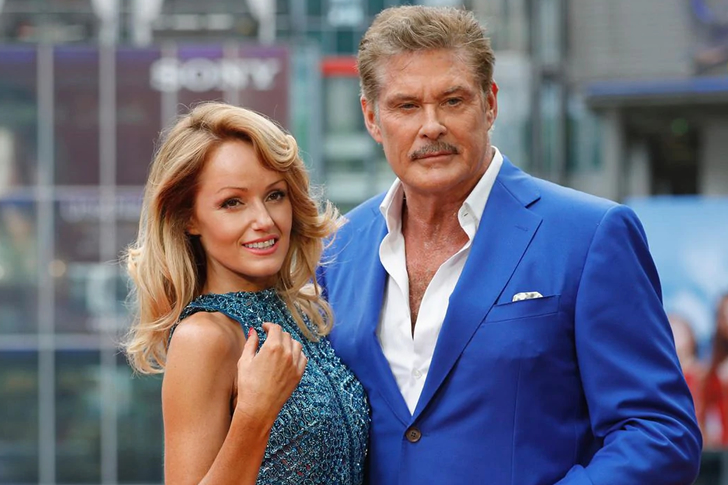 When Hayley Roberts started dating Baywatch legend David Hasselhoff nine years ago, it became the center of attention. David Hasselhoff is 68 years old, but still looks great. He wouldn't have received the credit of being the most-watched man on TV for nothing! The actor is married to an equally beautiful, 40-year-old wife, who is 27 years his junior.
Although they have been married for two years, David revealed that their ages used to be an issue at the beginning of their relationship. As the older one, he didn't think it was right to marry someone as young as Hayley. The iconic Baywatch star didn't want to hinder Hayley from having being youthful and having fun by marrying someone who was already in his 60s. However, with their years of togetherness, the two realized that it was each other who brought them the most joy.
Eddie Murphy and Paige Butcher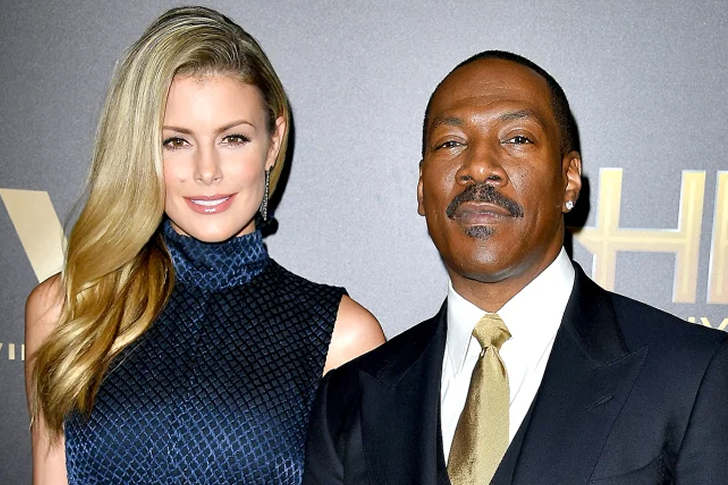 Eddie Murphy is one lucky guy for being engaged to model Paige Butcher. She is not just incredibly stunning, but she is also 17 years younger than the famed comedian. Eddie is 59 today, while Paige is only 41, but this is not an issue between them at all. They have been together for eight years and started dating in 2012.
Although they have yet to get married, they are already sharing life together. The two have been engaged for a while and also have two beautiful kids together, Izzy Oona and Max Charles. The family is able to enjoy life without needing loans, thanks to the hard work that both Eddie and Paige do. These two are definitely lucky in love! In addition to the two children with Butcher, Murphy also participated in a family portrait with 8 other children.
Nicolas Cage and Riko Shibata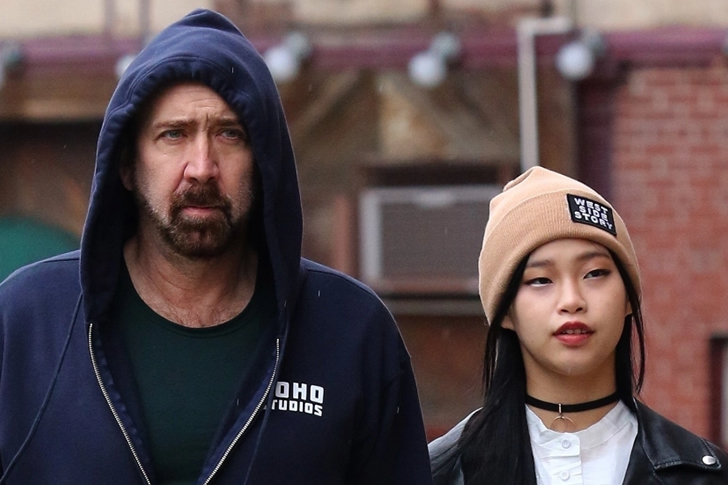 Although Cage had been burnt down for love before, he was still willing to give a romantic opportunity. Nicolas Cage's girlfriend, Riko Shibata, is 30 years his junior. She is even younger than his oldest son, West Coppola, who is only 29 years old. How old is Riko, you ask? She is only 26 years of age. The relationship raised their eyebrows, but who are we to judge? They always look happy together and it's obvious how in love they are.
They have been often spotted going out and about and enjoying different things. They have back-to-back date nights, including a museum tour and a horse-drawn carriage ride. Aside from these, sightings, the two keep their romance very private. This is with some credit to the affluent star, who gives Riko the privacy she needs knowing how public his image is and how paparazzi works.
Leila George and Sean Penn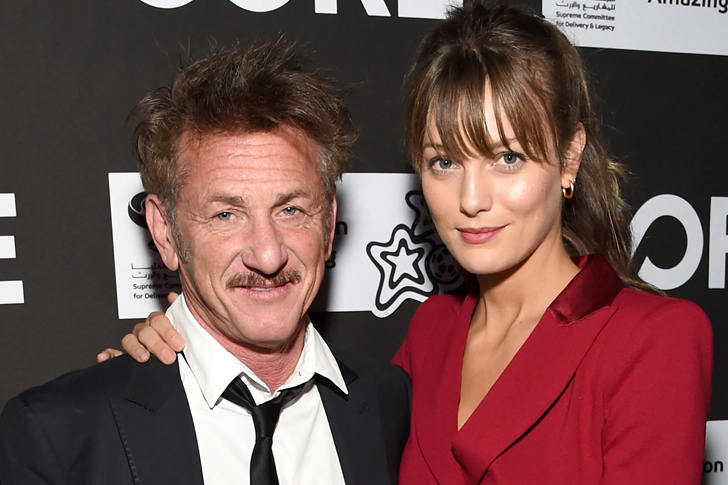 A 30-year age gap might seem like a lot, but it's becoming more common in Hollywood. Leila George, Sean Penn's third wife, is three decades his junior. Despite their difference in years, he tried his best to win the 28-year-old actress' heart. Sean's daughter Dylan is one year older than his new stepmother.The two have been together since 2016, but for the past four years, they have had an on-and-off romance.
Thankfully, this couple ended up getting their happily ever after. They are now officially Mr. and Mrs. Penn, though the ceremony was rather unorthodox. With the world's current state, they only had a virtual wedding with a county commissioner on Zoom. Not too different from the online classes students have today. Despite this we're sure the pair is ecstatic about sealing the deal!
Richard Gere and Alejandra Silva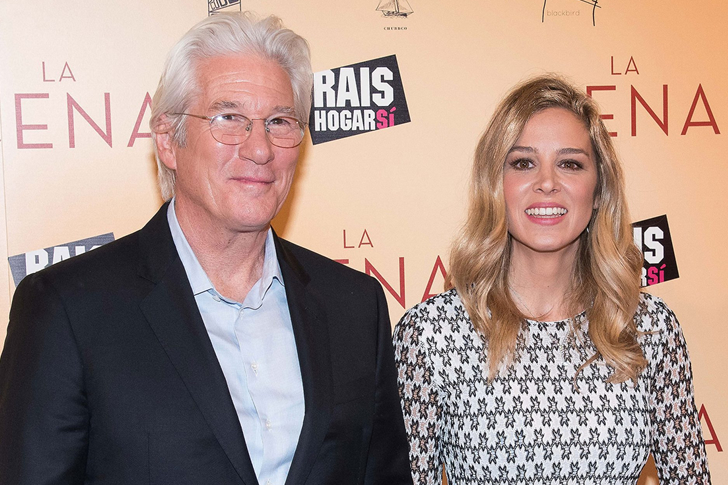 Alejandra Silva doesn't mind the 34-year age gap between her and her husband, Richard Gere. Who would be? Aside from being a really good person, he also remains one of the best-looking actors in the industry. Even now that he is in his 70s, the actor's smile can still make women's knees go weak. While she isn't his first wife and despite the degree of difference between the two of them, Alejandra believes their relationship is for keeps.
Did you know that Richard also made a very sweet promise to Alejandra? He promised to give her at least 20 good years of life together. Although they still have a long way to go before Richard can finally fulfill his vow, they will surely get there. After Xiao dating for four years, Gere and Silva were cautiously married in April 2018.
Marc Anthony and Mariana Downing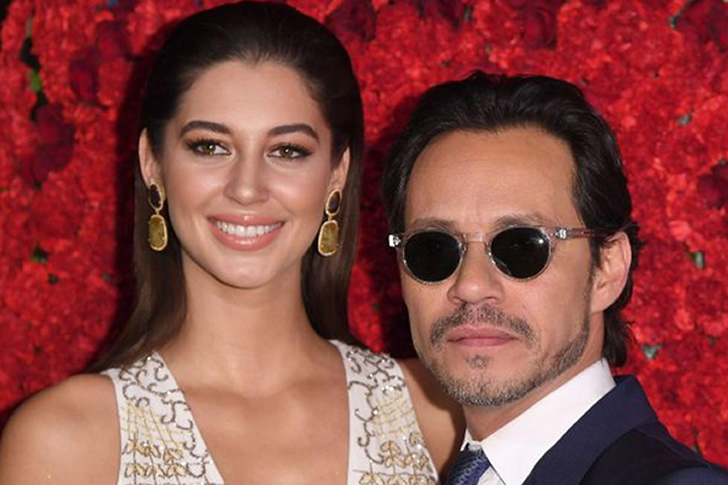 Marc Anthony and Mariana Downing made their love social media official in 2017. Although the two had yet to publicly admit their romance at the time, the 23-year-old model subtly admitted it through an Instagram post. Anthony and Downing have been dating for several months and have known each other at the same time.
Marc held on to his beautiful girlfriend in the snap while attending The Ultra Music Festival in Miami. Mariana, who is 29 years his junior, even called the Latino singer her "cutie." However, little is only known about their romance as Marc and Mariana like to keep everything private. It is not yet known if they are now ready to take their romance to another level. Perhaps Marc is taking his time and wants to avoid ending up needing his attorney again after four failed marriages.
Alec Baldwin and Hilaria Baldwin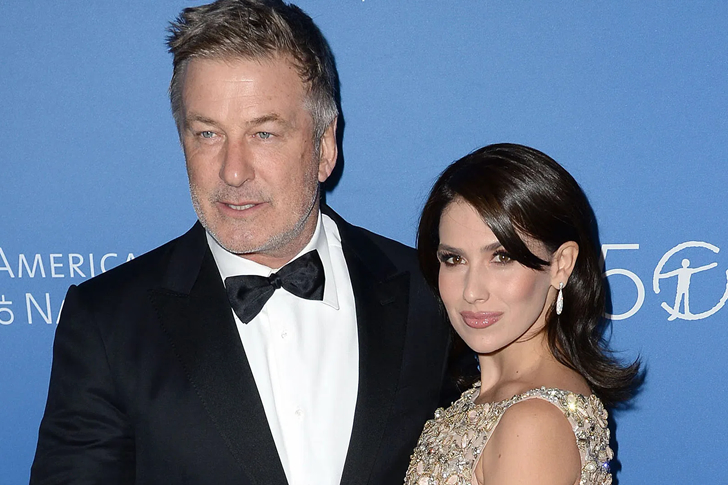 Alec Baldwin found new meaning in life after he met his wife, Hilaria Baldwin. The two met in 2011 when Hilaria was still a yoga instructor. They instantly got along, despite the 26-year difference between them. Was it love at first sight? We think so. The 36-year-old Yoga Vida founder revealed in an interview that they got an apartment five months into their relationship. We wonder if they needed a moving company or just bought all new furnishings for their new home.
Eventually, they began talking about marriage, which was followed by the 62-year-old actor's sweet proposal. They got hitched in 2012, and in just nine years of their marriage, they already have five kids. When Hilaria said everything happened in an instant, she really meant it. Alec said that since being with Hilaria, his parenting style has developed.
Rupert Murdoch and Jerry Hall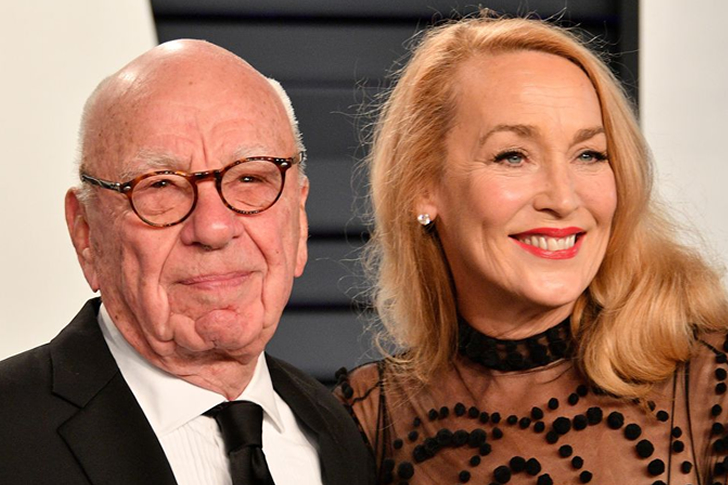 Rupert Murdoch didn't let his three failed marriages and advancing age stop him from taking another shot at love. After meeting Jerry Hall in October 2015, he quickly made an offer of marriage in January 2016. However, their engagement caused a stir, but the couple never paid attention to it. After just three months, they officially tied the knot.
Their wedding was featured in a 13-page spread on Hello! Magazine. At the time, Jerry was 59 years old, while Rupert was 84, 25 years older than her. They now share a total of 10 kids – four from Jerry's former marriage with Rolling Stones frontman Mick Jagger and six from Rupert's previous relationships. According to Georgia, Jerry's children are assured that Rupert Murdoch will be a stepfather. With such a big family, we hope they have an ample home security system!
Florence Pugh and Zach Braff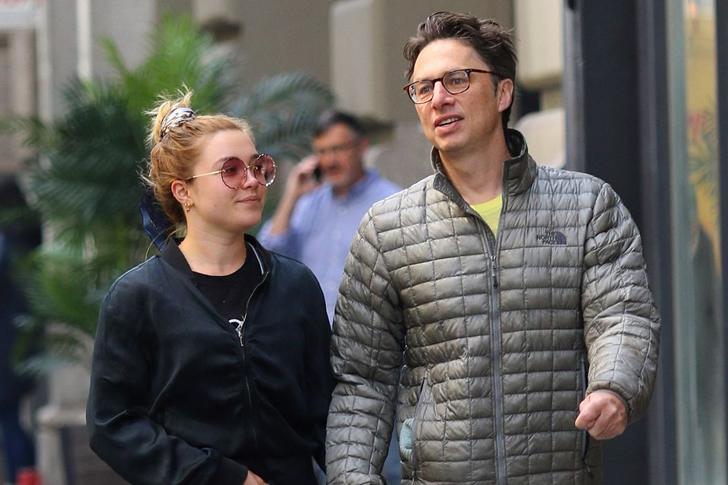 Zach Braff is 21 years older than his girlfriend, Florence Pugh, but instead of doubting their relationship, everybody loves seeing them together. The couple also recently made their relationship official on social media, but rumors have it they have been together for more than a year. On Braff's birthday, Pugh officially announced their relationship on Instagram.
Everything started when Florence appeared in Zach's short film, In the Time it Takes to Get There. Shortly after the movie's release, people began spotting them walking the streets of New York City while holding hands and smiling at each other. The 24-year-old actress then shared a photo of her boyfriend's brother, implying they were all hanging together. There's no use hiding relationships in Hollywood since people are bound to find out, but we give these two credit for doing their best!
Heidi Klum and Tom Kaulitz
Heidi Klum and Tom Kaulitz met at a party with Michael Michalsky. Heidi Klum was already 46 years old when she tied the knot with the then-30-year-old Tom Kaulitz in 2019, after a year of dating. The two didn't mind their 16-year age difference and even got married twice – first was the civil service and the second was a lavish Italian wedding.
Although there may be a lot of differences between the two, they proved that love can overcome anything. The famed host also gives her husband all the credit for being a fantastic partner, saying that she couldn't be happier with him. No matter what critics say, Klum never gives them attention. Why? This is because she believes that doing so will only result in wrinkles! Nobody wants that, of course.
Hugh Jackman and Deborra Lee-Furness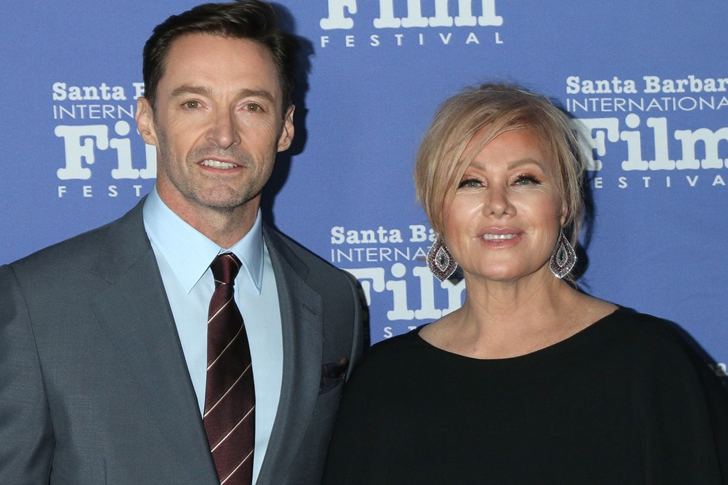 Hugh Jackman met Deborra-Lee Furness on the set of the TV series Correlli in 1995. Even back then, he knew she was the one he would marry. A year later, the couple decided to seal the deal and got married. Since then, they have also adopted two kids together, Oscar Maximilian and Ava Eliot.
When they got married, Furness was already 40 years old. They immediately started working hard for a family. Hugh is now 52 years old, while Deborra is 64. There is a significant 13-year age gap between the two, but in their union, the X-men star is the more mature one. Hugh jokes that his wife is fun-loving and very youthful. He even has to remind her to park only in legal spots! Although they may need a lawyer with this move, Hugh finds it funny.
Kevin Costner and Christine Baumgartner
Kevin Costner made use of the investments he put into his gorgeous Aspen ranch and used it as the perfect location for his marriage with Christine Baumgartner in 2004. It was the perfect wedding, and the handbag designer looked very glamorous in her wedding gown. It wasn't all smooth-sailing before their big day, however. The two even had to break up for a period of time.
Why? It happened because the actor told his then-girlfriend he didn't want to have more kids. Kevin already had four children from a previous relationship, after all. However, he eventually changed his mind and decided to start a new family with his new wife. The pair have three kids together, making him a father of seven. He said that raising children has always been his biggest priority.
Josh Brolin and Kathryn Brolin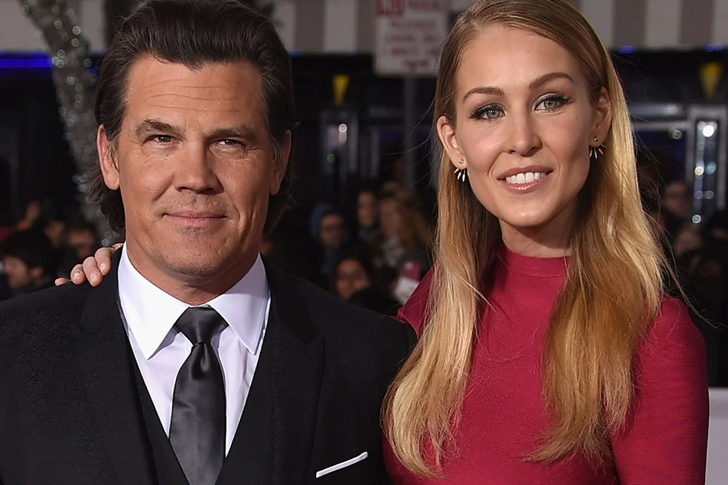 Aside from being known as the most intimidating Marvel Cinematic Universe villain, Josh Brolin is also famous for being a "lady's man in Hollywood." He has been married a couple of times before, needing the help of his lawyer for each. We're sure he finally found his match in Kathryn Boyd, however.
There's a 19-year age gap between them and they first met when they were quite young so they probably never thought they would end up in a loving relationship down the line. Josh and Kathryn started dating in 2013, and after two years, The Goonies star proposed to the now-33-year-old actress. Not minding their sizeable almost-two-decade age gap, Kathryn accepted John's proposal and they tied the knot in 2016. Josh Brolin and his wife Kathryn Boyd are having another child.
Emmanuel Macron and Brigitte Trogneux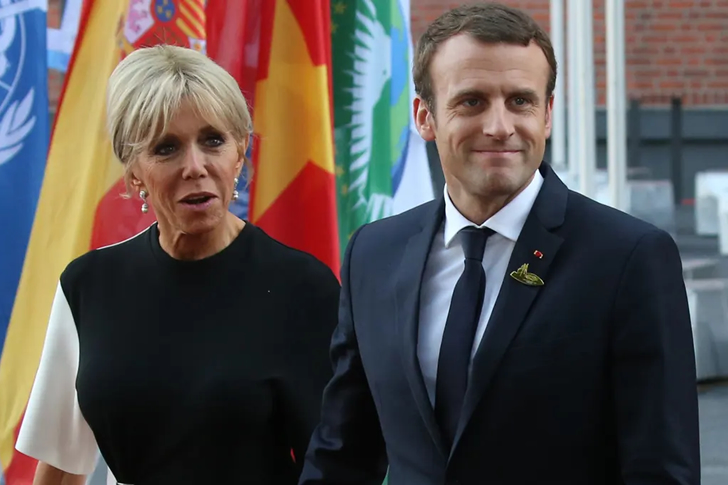 Emmanuel Macron and Brigitte Trogneux's love story is one of the sweetest in our list. The pair raised many eyebrows with their May-December romance, resulting in a lot of rumors about them. Despite the criticism and 25-year age gap, France's President and his first lady faced everything together and proved the sincerity of their relationship.
Emmanuel was 17 and was one of Brigitte's students at a private Jesuit school when he promised to marry her one day. In 2007, he lived up to that promise. The ex officio co-prince of Andorra admits they don't have the typical family, but he says it is full of love. All the investments they made in their thirteen-year marriage have blessed them with two kids — Françoise Noguès and Jean-Michel Macron.
Peter Andre and Emily MacDonagh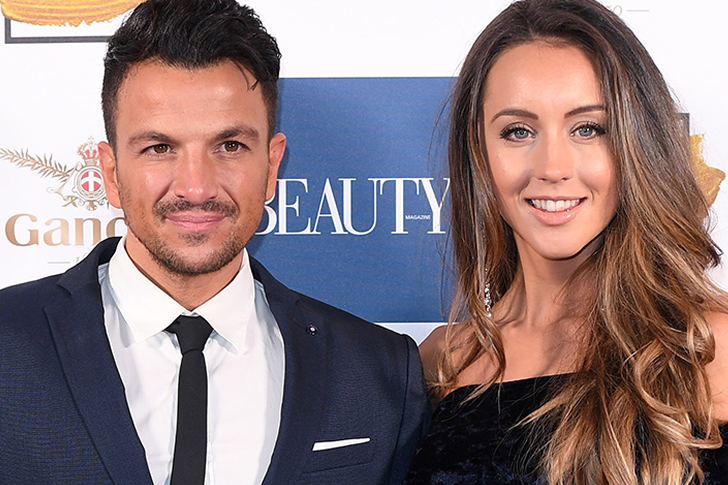 At the beginning of the past decade, a couple ruled the cover of the magazine week after week: Peter Andre and Katie Price. Emily MacDonagh called her 17-year age gap with Peter Andrew "irrelevant". For her, age is just a number and should never be a big issue in a relationship. As long as two people are compatible as a couple, there is nothing that they should worry about. This two certainly walk the talk.
Peter first met Emily's father, a doctor who operated on the singer's father successfully. Grateful for it, he invited the doctor's family for dinner. Little did he know, he would meet the love of his life the same night. Since then, they remained in contact and started dating after two years when she was still a medical student. They became Mr. and Mrs. After tying the knot in 2015.
Michael Douglas and Catherine Zeta-Jones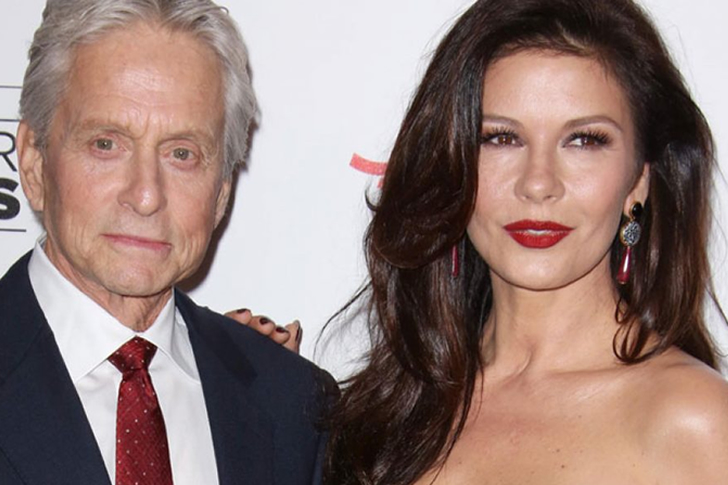 Michael Douglas is celebrating the 20th anniversary of his marriage to Catherine Zeta-Jones on the road to commemoration. Of course, this list wouldn't be complete without Michael Douglas and Catherine Zeta-Jones. They are one of the most famous May-December love affairs in Hollywood, and have withstood every criticism about their 25-year age difference. They are the perfect definition of a power couple – both industry royalties who each have very successful careers as individuals.
Together, they have also shown that there are no restrictions in love –not even age. Did you know that these two were even born on the same month and day? Michael has also acknowledged their age difference, but wondered who was doing the count. How did they last for so long and still be so deeply in love? They give credit to being open, honest, and sharing everything with each other.
Ronnie Wood and Sally Humphreys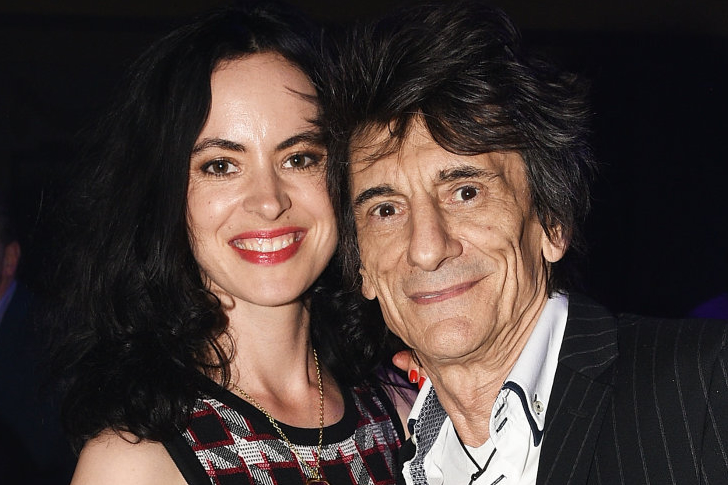 You will often see a lot of rock stars going on dates with younger girls and Ronnie Wood is no stranger to that. The Rolling Stones' guitarist is married to the gorgeous actress, Sally Humphreys, who is 31 years his junior. Many may have doubted the two's relationship, but their eight years of marriage is enough proof of the seriousness of their romance. Ronnie Wood believes that age is not a problem, what matters is whether they are suitable.
When they tied the knot, a lot of A-list stars from the music industry attended the event. The likes of Rod Stewart and Sir Paul McCartney witnessed them exchange vows in London. Their friends didn't mind spending extra on gas to see one of the most memorable days in the couple's life. Surely, they are even happier now that they have twin daughters.
Larry King and Shawn Southwick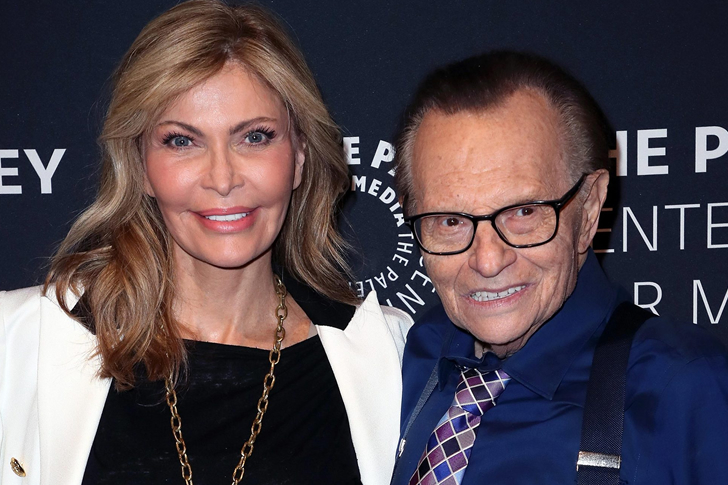 With his wit and incredible sense of humor, it is no surprise that Larry King can easily attract any woman – even the ones who are younger than him. He has eight former wives, and the most recent one is Shawn Southwick. There is a good 26-year age gap between the two, and their 22-year marriage proved it had never an issue between them. They were even blessed with three kids and used to have a happy family.
Sadly, the union had to come to an end. Larry's lawyer confirmed the split and is now working on making everything official. At 87 years old, it remains to be seen if the media mogul would ever marry again or just focus on his children. Shawn Southwick King asked her ex-husband to provide financial support every month to ensure the normal life of her and her children.
Mel Gibson and Rosalind Ross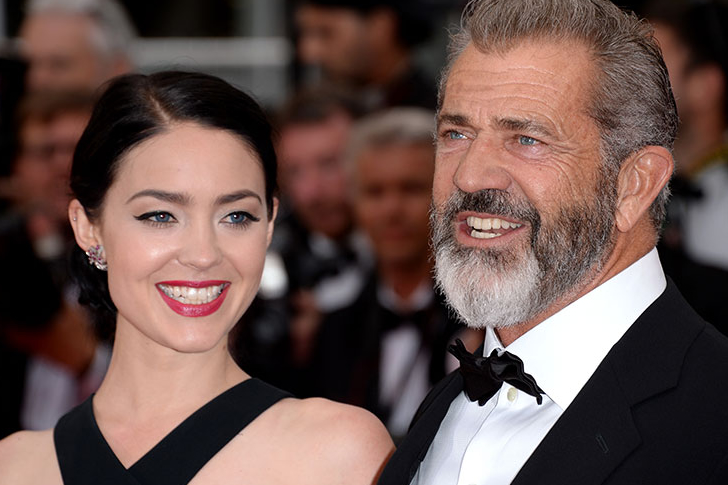 Mel Gibson might be one of the luckiest men alive. Aside from the degree of fame that he still enjoys today, he is also married to one of the most beautiful women on earth, Rosalind Ross. The equestrian is only 30 years old and 35 years younger than her husband. The two tied the knot in 2014 despite the public scrutiny they consistently experienced due to their huge age difference.
However, for the iconic actor, age and relationships are just a number. At Rosalind's age, she is already a grown up and as an adult, she can make decisions for herself wisely. Although it may be an issue for some, their relationship worked out fine. Mel even calls his wife a "really special person." They welcomed their first child in 2017. They are committed to nurturing the child and expect him to have a happy childhood.
Dwayne Wade and Gabrielle Union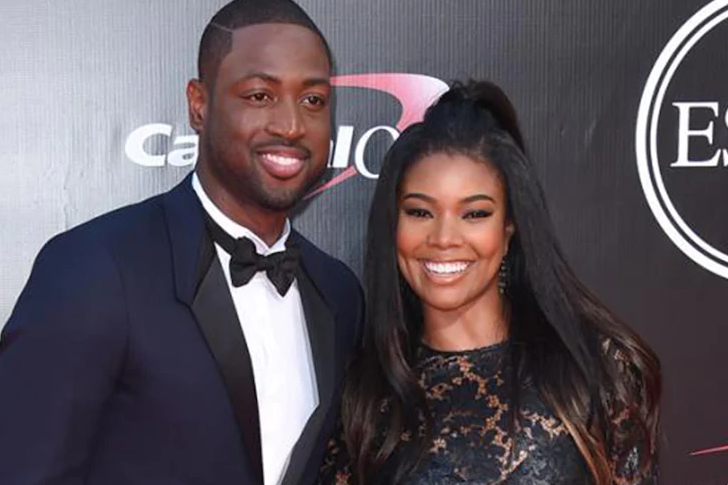 Despite their different career paths and ten-year age gap, Dwayne Wade and Gabrielle Union quickly hit it off. The two first met in 2007. At the time, Gabrielle was 35, while Dwayne was only 25. They were also both married back then. Fate seemed to take its course, and after two years, when they were both single again, they started dating. They made their relationship red carpet official in 2010. The rest is history.
After a lengthy relationship, they ended up tying the knot in 2014. Dwayne and Gabrielle are known to have spent a chunk of their investment money to have a kid of their own. In 2018, after they celebrated their fourth wedding anniversary, Gabrielle announced their baby girl's arrival via surrogate. Wade celebrated her 13th birthday for his daughter on May 29, and hopes that she can be more strong and brave, and he will always guard her as a father.
Anna Paquin and Stephen Moyer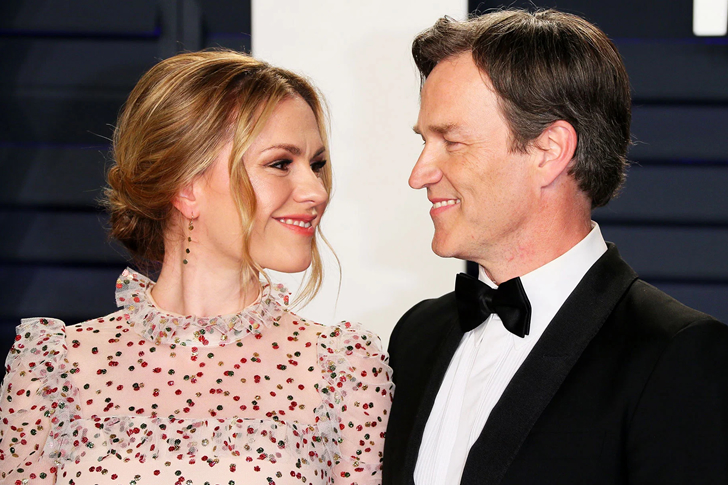 Anna Paquin and Stephen Moyer used to work together on the fantasy horror drama TV series True Blood. The show stayed on the air for about six years, and at the time, something wonderful started to brew between them. Anna and Stephen didn't let the 13-year age gap get in the way of their relationship. They actually started dating as soon as their show began in 2008. After just two years, they got married.
A decade of togetherness gave them the lovely twins, Charlie and Poppy. The kids are now eight years old, and it remains to be seen if they will follow in their parents' footsteps. Certainly, the children don't have to worry about student loans with thanks to their parents. Anna Paquin and Stephen Moyer invited the famous design team and added their creative ideas to create a personalized family home by the sea.
David Cross and Amber Tamblyn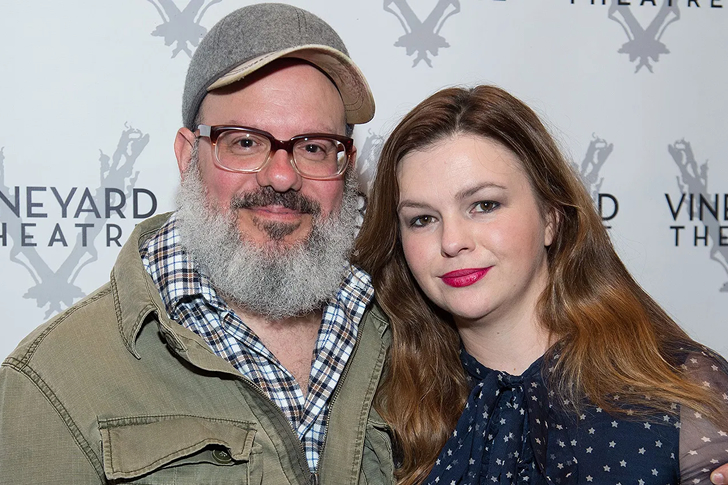 David Cross is one lucky guy for marrying one of the most beautiful women in the entertainment industry – Amber Tamblyn. The stand-up comedian may have used his wit to win over the 37-year-old star's heart. The two took the plunge in 2012. At the time, Amber was only 29, while David was already 48. Yes, there is a 19-year age gap between the two, but it matters little.
Despite the age gap, David can easily keep pace with Amber's young nature. Their first date even involved biking on the Brooklyn Bridge, and sharing wine and cheese while watching the sunset. Amber admitted that the simplicity of their date—without the need to use a credit card—was how David got her. David Cross and Amber Tamblyn had a lovely daughter Marlow Alice in 2017. They love their daughter very much.
Dane Cook and Kelsi Taylor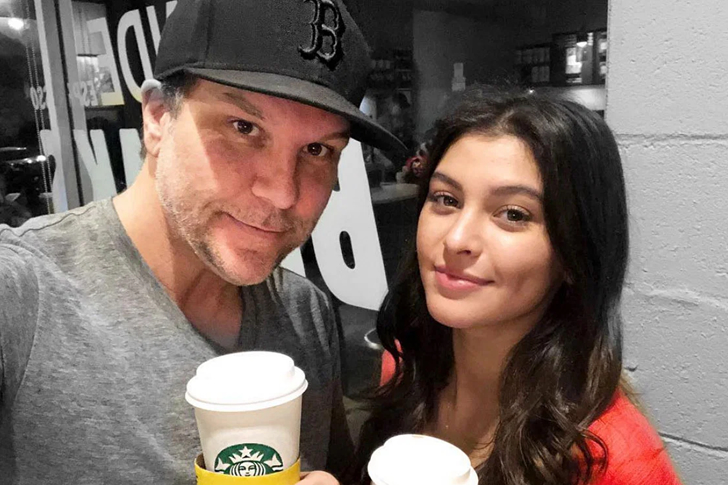 Dane Cook and Kelsi Taylor's relationship is already getting a lot of criticism. The 48-year-old actor is well aware that dating the 20-year-old actress, who is 26 years his junior, will raise eyebrows, but he has a funny take on it. Instead of biting back at the people who are criticizing their romance and hiring an attorney to sue everyone, Dane just pokes fun at the entire thing. Perhaps it's this humor that made Kelsi fall for him.
When people mocked him, talking about how he was robbing the cradle by dating a younger girl, he would politely respond that Kelsi was no longer sleeping a cradle when they first met. That's one way of shutting down naysayers and it has proven effective. Dane Cook likes Kelsi Taylor's intelligence, kindness, creativity, loyalty, and honesty the most. For Kelsi Taylor, this is what she likes about Dane Cook.
Elton John and David Furnish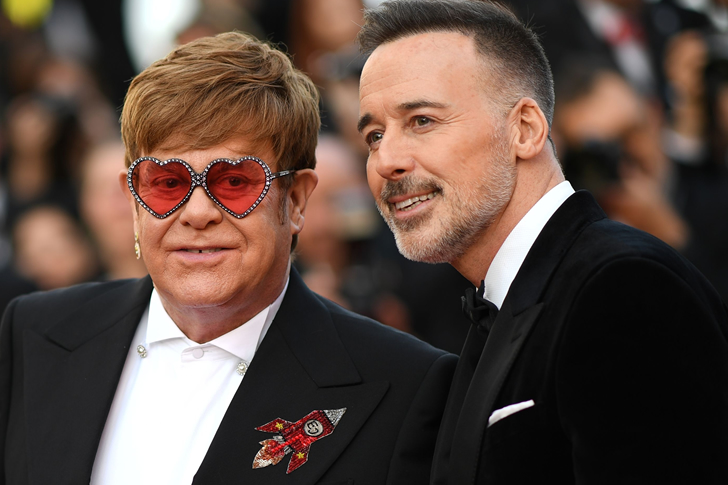 Elton John and David Furnish have been together for 25 years now and have become icons for same-sex marriage. The couple has been gracing the flooring of every red carpet event, showing off just how deeply in love they are. They prove that a 15-year age difference is insignificant when it comes to matters of the heart. They first met in 1993 after Elton decided he wanted to meet new people.
The first time he laid his eyes on David, the music icon admitted he was instantly attracted to the filmmaker. From there, a new journey began. In 2005, John proposed to David, and they entered a civil partnership later that year. They married in 2014, after same-sex marriage became legal in Britain. In 2009, Elton John and David Furnish wanted to adopt a 14-month-old boy, but was rejected in the end.
Steven Tyler and Aimee Preston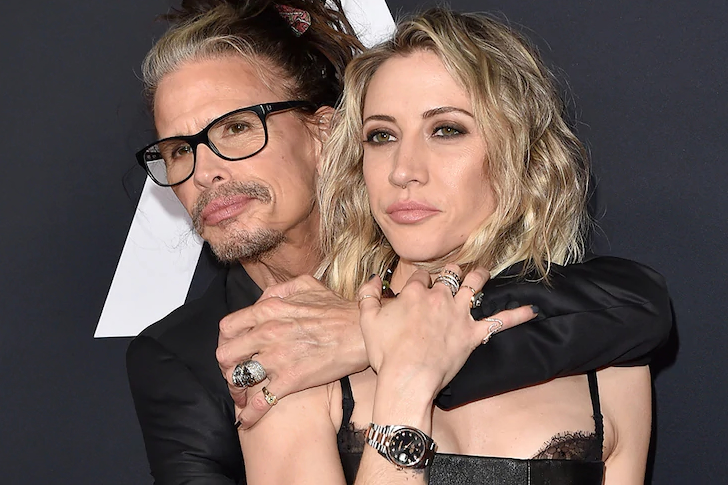 This one's a workplace romance. Steven Tyler met the new love of his life in his assistant, Aimee Preston. Aimee Preston is from Denver, graduated from the Art Institute, has extensive personal assistant experience, and was an assistant to Victoria Beckham. Aimee started working for Aerosmith's vocalist before she even became his partner. Rumors about the two began in 2014. At the time, some believed what they had was more than a professional relationship.
Later that year, they shut down all the talk by confirming the news with a major public display of affection. The couple made their romance publicly official in 2016. Since then, the degree of love they have has remained the same. However, with a 36-year age difference, fans cannot help but doubt their relationship. They've been together for six years now and they deserve credit for withstanding those didn't believe in them.
Alexis Roderick and Billy Joel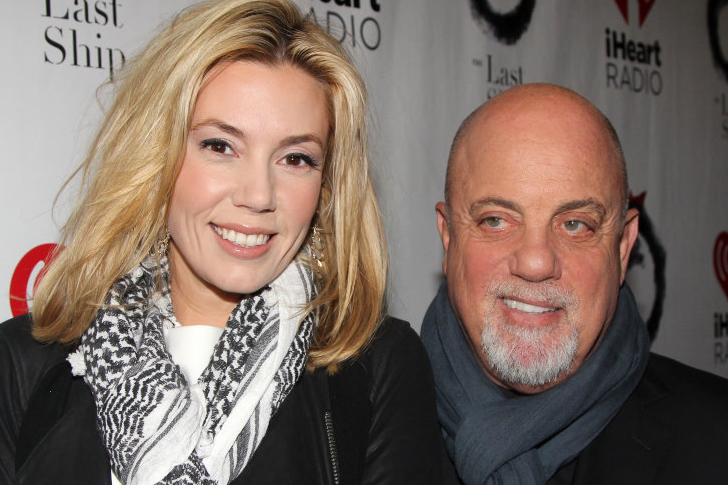 There's 30 years between them, but you wouldn't be able to tell at first glance. Alexis is a 38-year-old equestrian and is 33 years younger than Billy. She is his fourth wife. We hope that this relationship is for keeps and the singer wouldn't never have to work with marriage lawyers again. Billy and Alexis had been friends for a long time before they took their relationship to another level.
Five years after their romance became public, they decided to tie the knot. They surprised their visitors by turning their annual 4th of July party into the sweetest wedding ever. Yes, nobody even knew they were getting married. The two have been married for five years and share two beautiful children, Della Rose, and Remy Anne. They love their children very much and pay great attention to their growth.
Simon Cowell and Lauren Silverman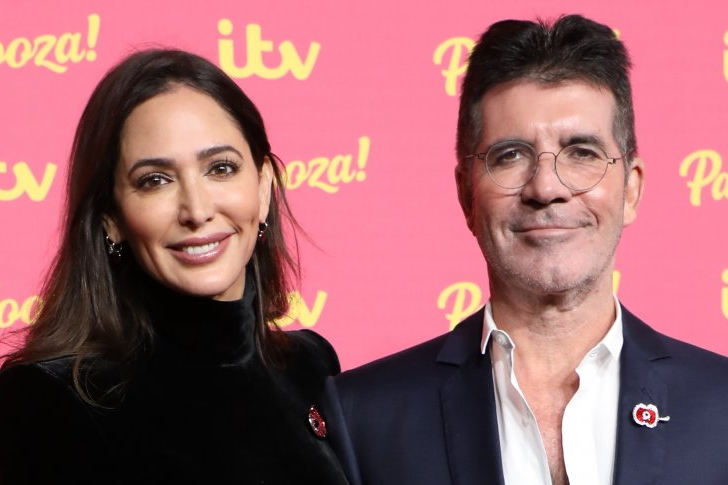 Simon Cowell and Lauren Silverman are the perfect example that if two people are meant for each other, they will always end up together. Despite the tumultuous beginning of their relationship and a 19-year age difference, everything is now smooth-sailing for the couple. The two made their relationship public in 2013 after she got pregnant with Simon's child, Eric.
Knowing how stern and strict Simon is when it comes to judging aspirant singers on different reality shows, fatherhood has softened him to an incredible degree. In an interview, Simon revealed that he was often asked if Eric's birth changed him, to which he said, of course, it did. He then explained the change came naturally, and there was nothing he could do to stop it. What he can do is to keep up with the pace of his children's growth and be a competent and good father.
Sylvester Stallone and Jennifer Flavin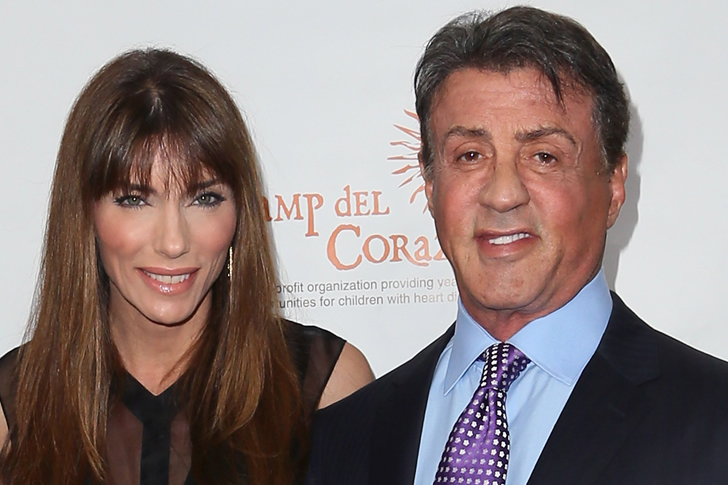 Sylvester Stallone and Jennifer Flavin have been married since 1997. The two have proven time and again that age doesn't matter. The 22-year age difference between them matters little. Although we cannot deny that it may play a small factor in their romance, Sylvester and Jennifer are among the lucky ones who withstood the test of time. With their 23-year union, do they still need to prove their love?
Sylvester is Jennifer's first husband, while the model is the actor's third. By the looks of it, 74-year-old Stallone will not need the help of his attorney, seeing how strong their relationship is. Their three kids, Sistine, Scarlet Rose, and Sophia, also help to make their marriage stronger and their family happier. The birth of the children furthered the relationship between the two and the family atmosphere became warmer and happier.
Steve Martin and Anne Stringfield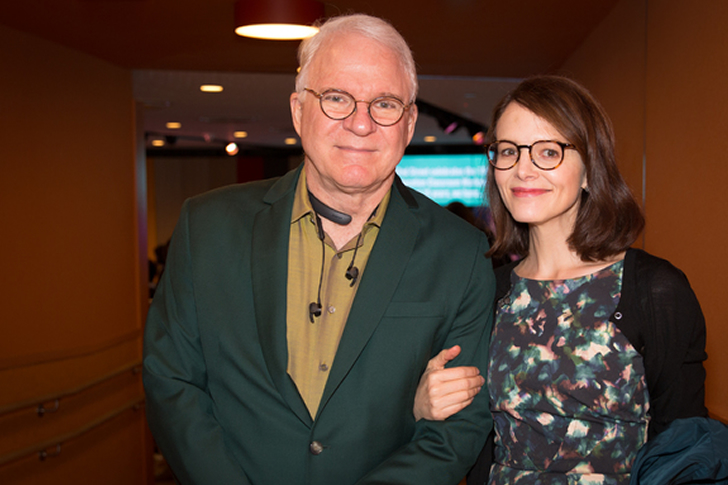 Steve Martin gives credit to his much younger wife, Anne Stringfield, for making it "all possible" for him. Despite the 30-year age difference, the 75-year-old actor and his writer's spouse fully understand each other and are each other's spiritual support and soul mate. There is no such thing as a generation gap between these two. As they say, love always wins.
Steve has had his fair share of failed romances. Luckily, when he met Anne, everything fell in its rightful place – including his heart. Sweet, right? He considers Anne to be the woman of his dreams, with whom he wanted to create a family. Steve didn't waste any time dilly-dallying and tied the knot with Anne in 2007. After the birth of their only daughter in 2012, Steve revealed he already saw the "perfect shape of life."
Warren Beatty and Annette Bening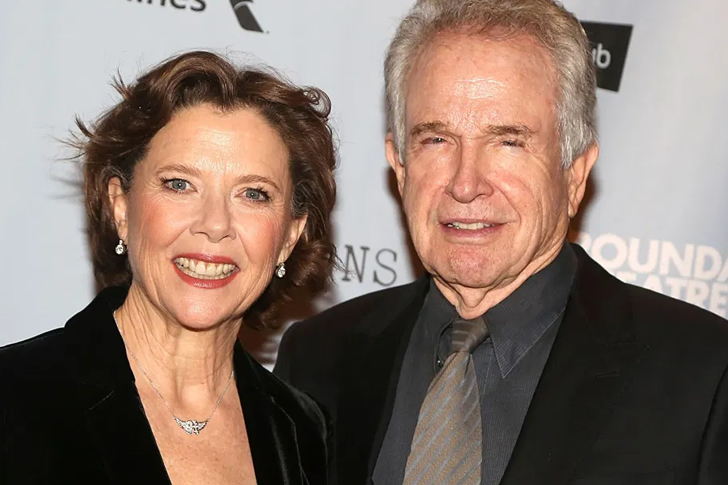 Warren Beatty and Annette Bening acknowledge their 13-year gap, but they are never shy about it. Why should they be? There is plenty to be proud of when it comes to their romance. In fact, they are celebrating 28 years of marriage, having tied the knot back in 1992. It is an achievement hard to defeat nowadays, especially in Hollywood, where a lot of couples part ways within a few years.
As for their age gap, Warren and Annette know they have to address the issue once in a while. Although they have nothing to explain, they admit they are at different stages in life and going through different things. However, the degree of love and mutual respect they have for each other makes everything work. Because of their different experiences, they have different ideas about life, but they blend well.
Jerry and Jessica Seinfeld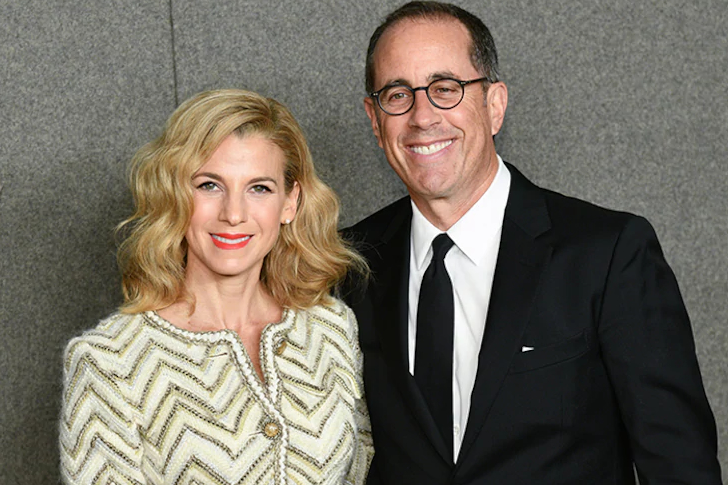 Fans would probably not be surprised to learn that Jerry Seinfeld wooed his wife, Jessica Seinfeld, by telling her a joke. However, there was a catch; Jessica was newly-married at the time. The two had a rough start after their first meeting at a gym, but Jerry made everything light with his infectious humor. We like to think that's when they started falling in love with each other. Jerry would later confess his feelings for Jessica while shopping at NYC deli Zabar.
They did not get together until Jessica and her then-husband parted ways. After that, they were free to date and eventually got engaged. The couple then tied the knot in a private ceremony in December 1999, marking more than a decade of marriage. The rapport and the relaxed atmosphere are the reasons why they have maintained their relationship for many years.
Elon Musk and Grimes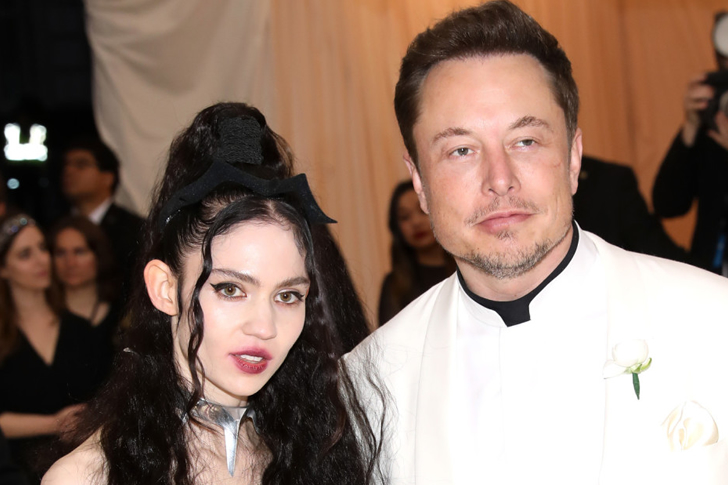 A lot were surprised when Elon Musk and Grimes ended up with each other. It is not just because of their 16-year age gap but also because of their differences. Grimes is a Canadian musician known for her eccentric style, while Elon is one of the most powerful men in the world. He is a business magnate, industrial designer, engineer, among other things.
According to reports, the two used to have an on-again-off-again relationship. They were named the "most unpredictable couple." Despite this, everything changed when their first child arrived. The couple named the child X Æ A-12, which had been controversial for a while after a family law attorney revealed the name would not be deemed valid in the state of California. The birth of the child furthered the relationship between the two of them, looking forward to the growth of the child.
John Stamos and Caitlin McHugh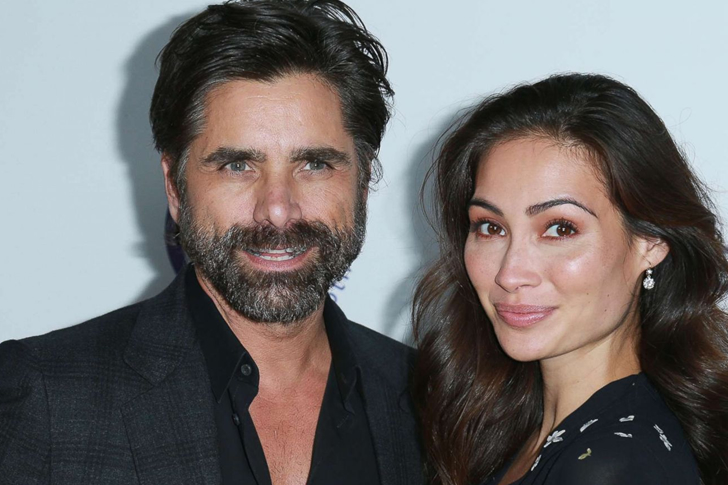 John Stamos is 23 years older than his wife, Caitlin McHugh, but he does everything to make their relationship work out. The two first met on the set of Law & Order: SVU in 2011, but they didn't start dating until 2015. The 57-year-old actor admitted he was head over heels in love with the model, even acting like a fool to get noticed. He saw her as the woman he wanted to start a family with.
Sure, there are responsibilities such as mortgages, but he knew she was the one. John even described her as a "gentle, kind, and graceful soul," and someone who would become a perfect mother. Two years after dating, John finally popped the question at Caitlin's favorite place –Disneyland! The age gap is not a problem, the love between them can make up for everything.
Patrick Stewart and Sunny Ozell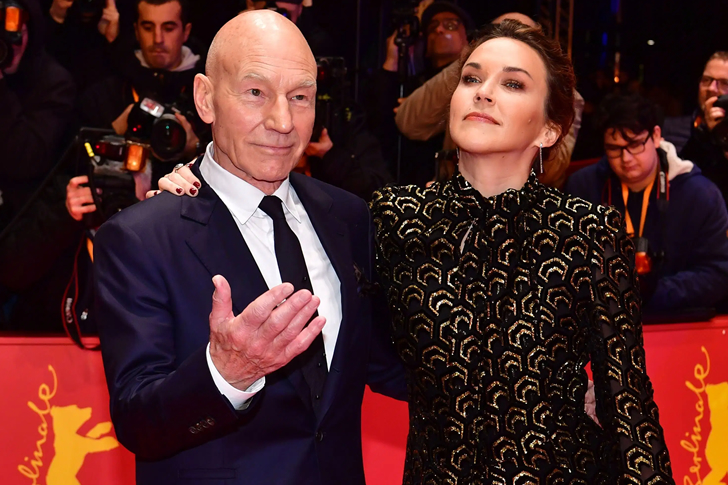 Patrick Stewart married his third wife, Sunny Ozell, who is 38 years younger than him, in 2013 after dating for five years. At the time, Sunny was only 34 years old, while the legendary actor was already 73. How did they make their relationship work? Aside from keeping everything low key, they did not let their age gap be a big issue. They never let it get in the way of their happy marriage.
Knowing more about each other and similar attitudes towards life make their love last a long time. Sunny sees the difference as "irrelevant," and describes her husband as being "ebullient". She commends Patrick for being so youthful that he makes her look like she is the older one. Sunny even revealed that Patrick is in better shape than her! Perhaps some online health classes would help?
Kelsey Grammer and Kayte Walsh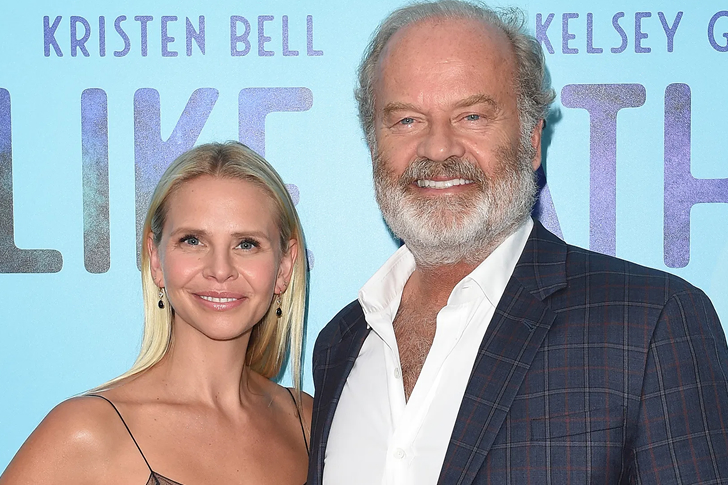 relationship, everything went badly. The now 65-year-old actor was still married to Camille Grammer when he met the flight attendant from the U.K. It was love at first sight, and one thing led to another. After Kelsey confessed the situation to Camille, separation was inevitable. A lawyer helped the former couple process through everything so they can end things as amicably as possible.
It took a bit of time, but Kelsey and Kayte are now happily living together. They tied the knot in 2011 and now share two kids, Faith Evangeline Elisa and Kelsey Gabriel. Despite their 25-year age gap and other normal marital challenges, the two are still going strong. It is proofed that age is indeed not the fetters of love. The most important thing is that two people fit each other.
Bob Saget and Kelly Rizzo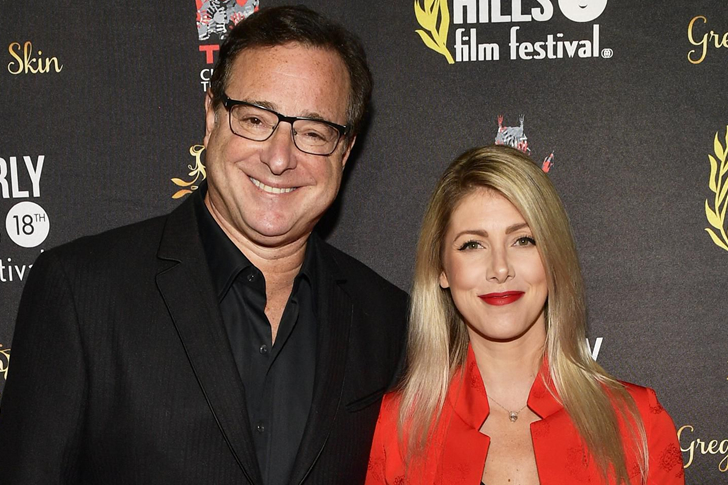 Nothing can damage the strong bond between Bob Saget and Kelly Rizzo – not even their age gap. The TV host is only 39 years old, making her 33 years younger than 64-year-old Saget. However, no matter what people say, couple remain very proud of their romance. When they tied the knot in 2018, Kelly called it the best day of her life. How did he pop the question to her?
Bob revealed he went to the bathroom while they were watching Stranger Things, opened the safe, and took out the ring he was hiding all along. He then got on one knee and asked Kelly the question. Although their marriage was quite simple, the degree of joy between them surely touched everyone in attendance. With this relaxed way of getting along, there is no doubt that their love will last for a long time.
BOB SAGET AND KELLY RIZZO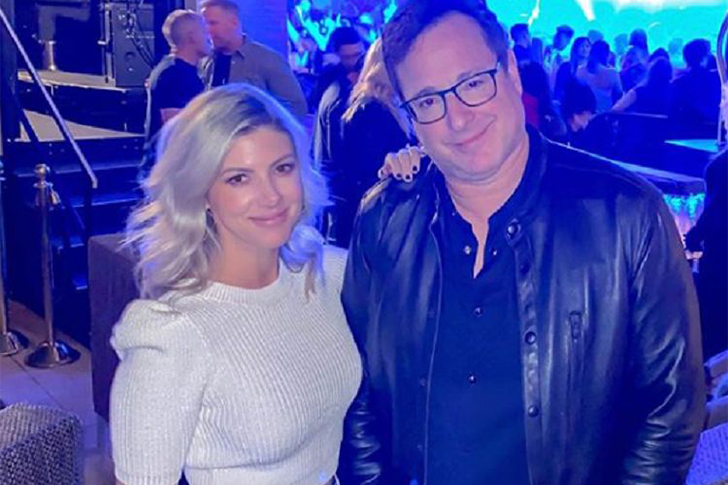 Full House star Bob Saget is not done with love. He and Kelly Rizzo may have a huge age gap of 33 years but they have been happily married since 2018. There's no stopping love if it is there, after all. According to an interview he had with People, he proposed to Kelly while they were watching Stranger Things on Netflix.
He told her he was going to go to the bathroom but what he really did was go up to his safe and took out the engagement ring that he has been stashing away for four days already. He was only biding his time and waiting for the perfect moment to pop the question. He returned to the TV to an unknowing Kelly, and there, he got on one knee and asked her to marry him. She said yes, of course! Now in the third year of their marriage, their investment planning is surely just brimming with possibilities for their future together!
PRINCESS CHARLENE AND PRINCE ALBERT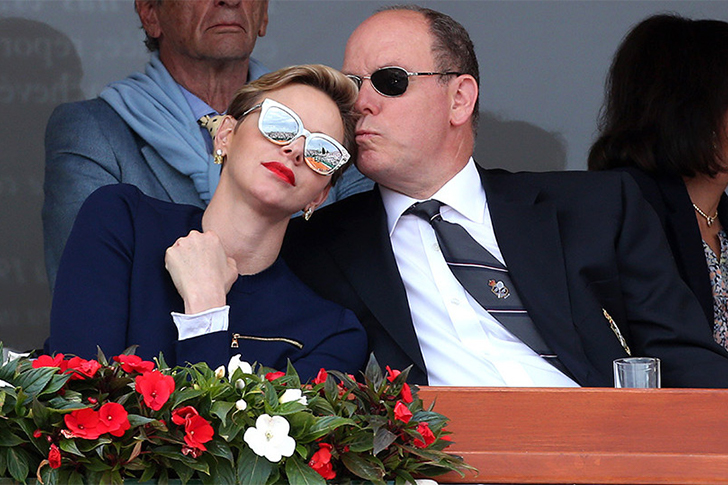 Marrying someone who is decades older or younger than you is not something exclusive to Hollywood. This is something that is also popular among the royals. Take Princess Charlene and Prince Albert, for example, who have an age gap of two decades. Although Prince Albert was already an adult when Princess Charlene was just born, they didn't mind the age difference so much when they decided they wanted to be together forever.
They have been together for more than a decade now and already have kids from their marriage. Their twins Princess Gabriella, Countess of Carlades, and Jacques Honore Rainier are going to inherit all the investments that are under their names. Living a model family life, their family is truly an inspiration to many. It just goes to show that age is just a number and that nothing is greater than love.
JERRY AND JESSICA SEINFELD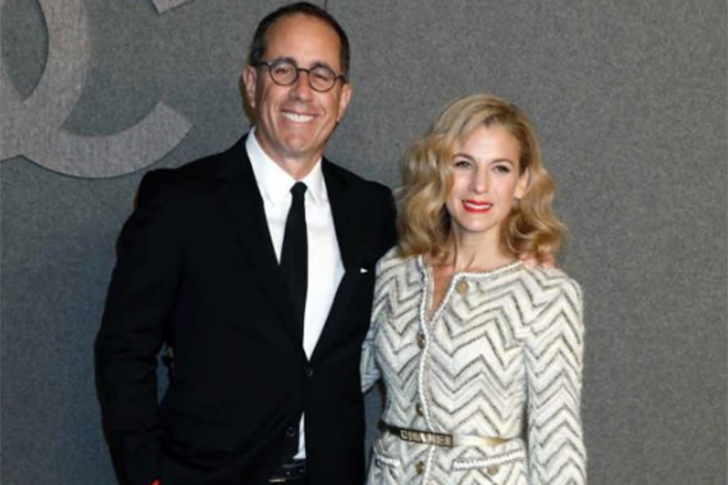 The phenomenal star of his own sitcom and TV show, Jerry Seinfeld does not only make his audience laugh. He also won the heart of his wife Jessie a few decades ago. The two started dating when they were already in their later years and after they already have had previous relationships and marriages.
They met at the gym when Jerry was already a senior citizen, at 66 years old to be exact, and Jessica was already 49 years old and still with her previous husband. Jessica's previous marriage ended and she had to hire lawyers to help her deal with the separation. She and Jerry then fell in love soon and tied the knot in 1999. Now, they have three kids and all of them are teenagers. It seems that their 17-year age gap does not matter in their relationship. In fact, because they were both already mature when they met, they know how to make their love last.
SIMON COWELL AND LAUREN SILVERMAN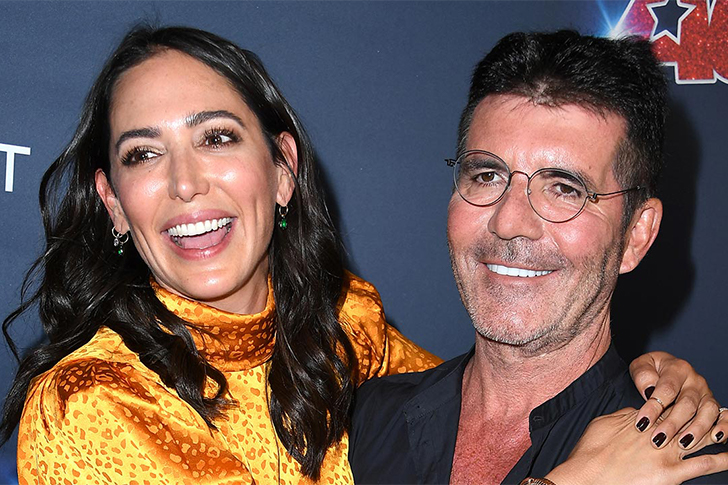 Known as one of the most popular but also the most critical of judges in talent reality contests, Simon Cowell is actually happy with his current relationship with Lauren Silverman. Their start was quite scandalous but they managed to turn it all around and make the most out of their love for each other.
The two started dating in secret at first but when Lauren found out she was pregnant with Simon's child, they had no choice but to proudly tell the world that they were together and were expecting to be a family soon. The age difference between the two is stark as Simon is 18 years older than Lauren. However, that did not stop them from entering into a relationship and building a family together. We do hope they are well today. Surely, they have the best home security system considering Simon's net worth.
ROSARIO DAWSON AND CORY BOOKER

Rosario Dawson is known for being one of the stars on the cover of Women's Health. Her beauty is something that is not only attractive but also inspiring to women all over the world who want to have a fit body like her. No wonder even politician Cory Booker fell in love with the star himself. Although they are a decade apart in their ages, they don't feel like it's a problem.
They have been together since 2018 and the public has been loving them. Photos of them are certainly showing that love is in the air and that they support each other in all that they do. They are not engaged but it is obvious that they are ready to take things a degree further. In an interview with Women's Health, Rosario did say that they have been musing over getting married soon. We couldn't be more excited for the couple.
KRIS JENNER AND COREY GAMBLE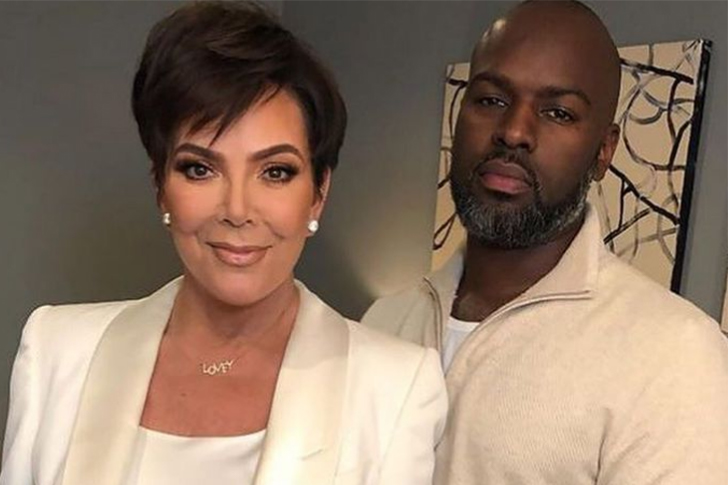 Billionaire and the matriarch of the famous Kardashian-Jenner siblings, Kris Jenner is with Corey Gamble who is 25 years younger than her. Obviously, Kris looks nothing like her age and looks just right with Corey. They have been together since 2014 just after she and Caitlyn Jenner, who is her former husband and the father of model Kendall and Kylie Jenner, went their separate ways. Although they had attorneys around, they reached a compromise and a deep understanding of each other.
Corey has been featured in Keeping Up with the Kardashians a few times, and in an episode, he and Kris' daughter Kourtney got into a misunderstanding because he tried to give her advice on how to parent her child. This eventually was patched up, but other than that, Corey and the rest of the family seem to be on good terms with each other.
STEVEN TYLER AND AIMEE PRESTON
With almost four decades apart in their ages, Steven Tyler and Aimee Preston are going beyond societal expectations as they stay together for the long haul. Steven was 72 years old when he got engaged to Aimee who was only 32 years old. Although the age difference is huge, they don't seem to mind at all. Steven was already nearing his 40s when Aimee was born so it would be a tough call but love truly conquers all.
The two met when Aimee was working as the personal assistant of Steven when he was still performing with his band, Aerosmith. They only told everyone about their relationship in 2016, and things went upward since then. They surely have great things in store for them in the future. With Steven's huge net worth, their investments for their future are surely going to be lavish and impressive.
JOHN STAMOS AND CAITLIN MCHUGH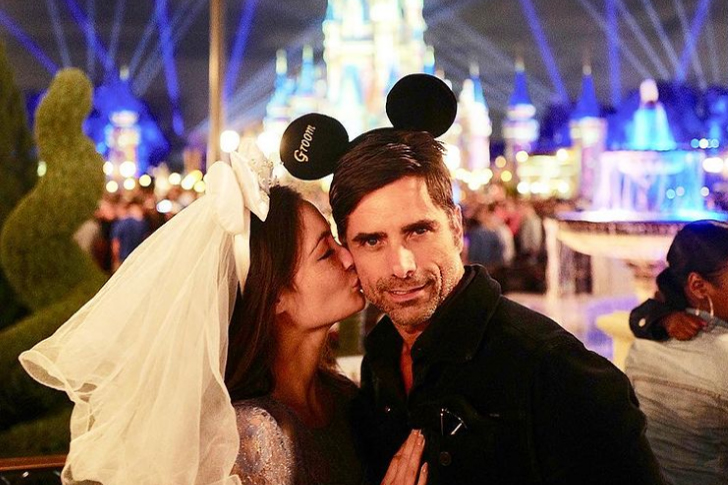 These two celebrities first caught each other's attention on the set of Law and Order: SVU. It was in that episode of the hit TV show that John Stamos and Caitlin McHugh fell in love and soon started dating. They have been together since 2015 and their love story continued despite the fact that John is 22 years older than Caitlin. Apparently, it didn't really matter that much as he is obviously a child at heart.
He proposed to her in Disneyland, which Caitlin credits as her favorite place in the world. That truly magical day led to more magical days as they had their first child Billy in 2018. John posted a picture of Billy, his newborn with the caption saying that his wife and son is what he will consider the "best part of me" from that moment forward.
ALICIA VIKANDER AND MICHAEL FASSBENDER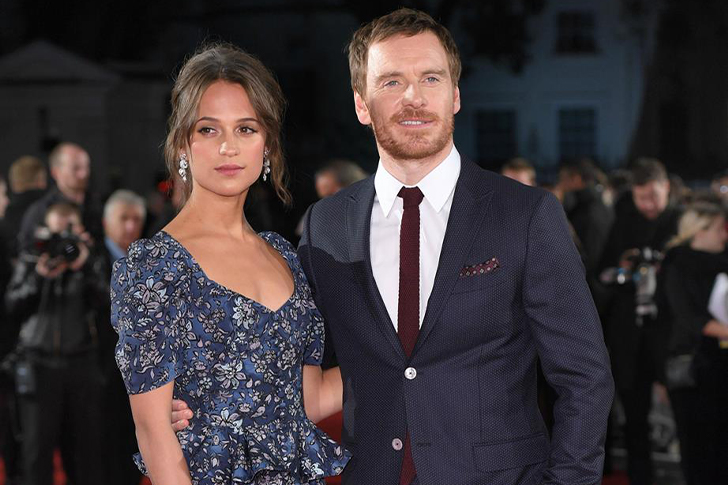 When other people think you look great together, you just can't go wrong. Although Alicia Vikander and Michael Fassbender have an age gap of 11 years, they complement each other and even have credits in the movie The Light Between Two Oceans. They were cast as husband and wife, and although their ages were apparent, they looked believable and good together.
While doing the dramatic movie, the two found that they love each other's company so much that they started hanging out more after. Their relationship escalated and they eventually ended up getting married in Spain in a secret wedding ceremony in 2017. They knew that they found something special in each other. The casting director of the movie probably saw the chemistry, too. Just a little over a decade should not be much for people who really love each other.
HUGH JACKMAN AND DEBORRA LEE FURNESS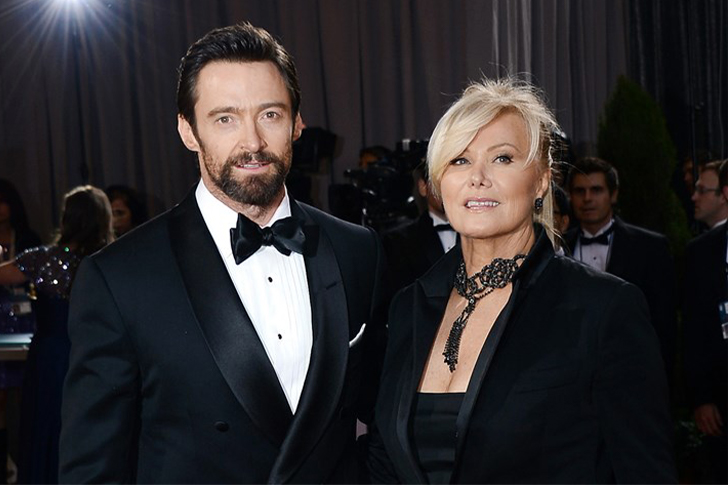 Widely known as the star who played Wolverine and the lead of The Greatest Showman, Hugh Jackman needs no introduction, especially to those who are familiar with the Hollywood industry. He is every bit of royal that an actor could possibly be. On the other hand, Deborra Lee Furness was a beauty who Hugh met on the set of Correlli in 1995. It was just like love at first sight for Hugh as he could not take his eyes off her ever since that day. Deborra Lee was also quite smitten by Hugh and had admitted later on that she also had a giant crush on him. They started dating and officially got together one year later.
Up until today, the two are still happily in love. You would not notice that there is actually a 13-year age gap between the two. They love being with each other and they support each other in all that they do. Surely, the electricity between them still keeps the spark going.
JULIUS TENNON AND VIOLA DAVIS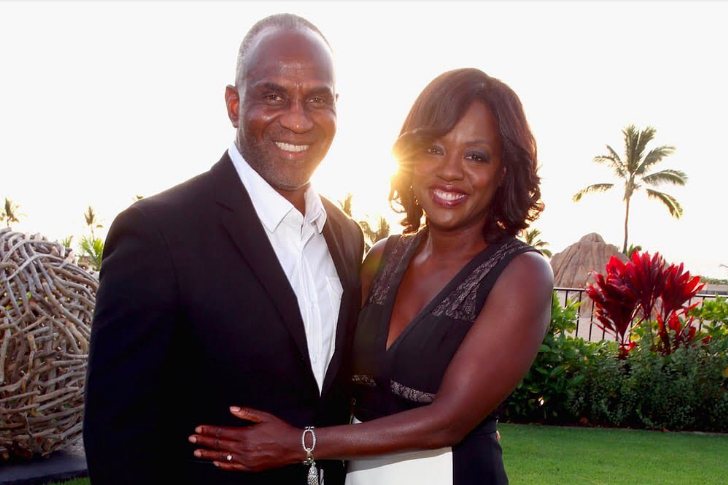 The power of prayer is often underrated but the love story of Julius Tennon and Viola Davis will make anyone a believer. Viola prayed for love in her life back in the early 2000s. She felt that she wanted someone to be there to care for her and for someone she could shower with her love as well. Julius came just in time as an answered prayer.
Although he wasn't someone who was within her age range, the degree of clarity that he was the one sent to her was pretty obvious. They have a 13-year age gap and they were both in their mature years already. Viola was 55 years old and Julius was 67 when they got married in 2003. It's been almost two decades now and the pair is still very happy with each other. Another blessing has even come their way. They adopted a daughter and named her Genesis.
STEPHEN MOYER AND ANNA PAQUIN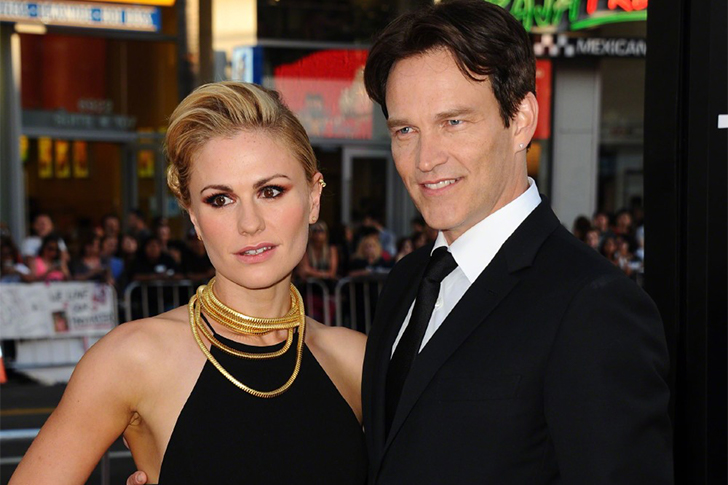 The stars of the hit TV show True Blood Stephen Moyer and Anna Paquin showed us on the screen what eternal love was all about, but little did they know that the love that they showed on the series would soon turn into something real. They started dating in 2008 during the show's first season. Two years later, they tied the knot and decided they would take their on-screen love a degree further.
Apparently, having an age gap of 13 years did not matter much to them. They still look at each other with heart eyes and are happy by each other's side. They now have kids, too, and their twins are named Poppy and Charlie. Surely, with the fortune that they earn from being big TV stars, they have a lot to spare for their future. They would not even need a mortgage to afford their family's dream home.
PORTIA DE ROSSI AND ELLEN DEGENERES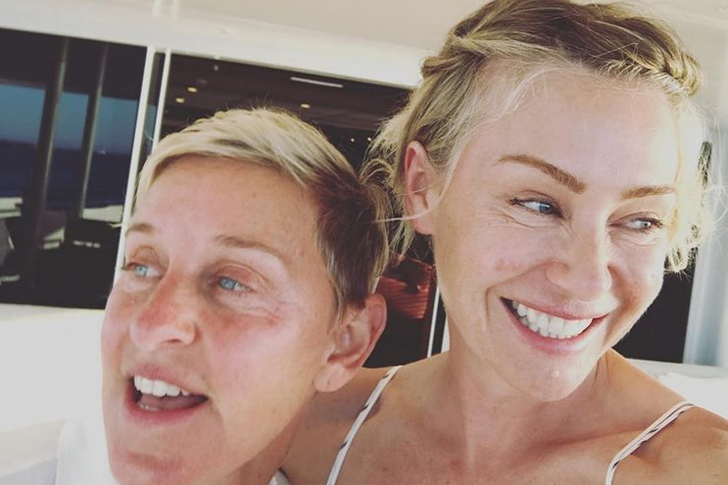 Arguably the most popular couple in Hollywood is the famous talk show host and comedian Ellen DeGeneres and her wife model and entrepreneur Portia de Rossi. The two have been dating since 2014, and when same-sex marriage was legalized in the state of California, they did not think twice about getting married.
The two have been a great inspiration to a lot of relationships of all genders in the entire world. They have been definitely so in love that nobody even noticed that there is a 15-year age gap between the two celebrities. In an interview with People, Ellen said that being with Portia made her feel so sure. She said that "every cell of her being" knew she was with Portia and that she was very sure of it. No degree of differences can ever break a love that strong.
RUPERT MURDOCH AND JERRY HALL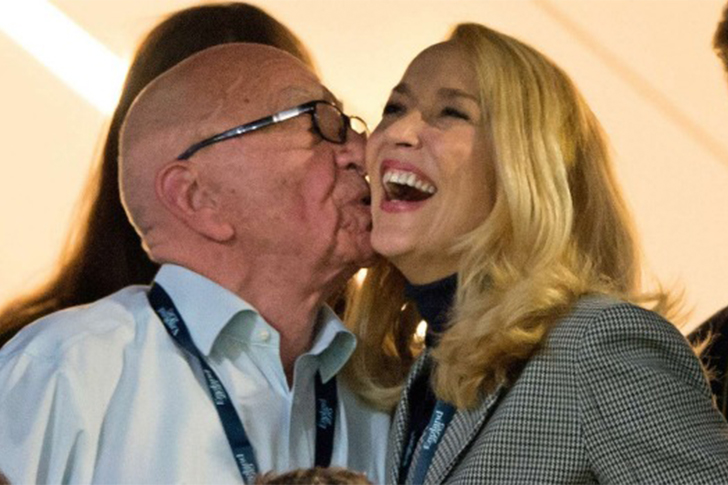 When you believe that nothing can ever get in the way of your love for someone, it usually stays strong. Rupert Murdoch was already 89 years old when he announced that he was going to marry the 64-year-old Jerry Hall. Aside from their huge age difference of 25 years, the two were also already in their senior years. The media was abuzz and a lot of people were talking about the engagement. Nothing stopped them though as the former model really walked down the aisle (once again) to marry the media personality in 2016.
Rupert followed the wedding with a gleeful tweet saying that he was not only the luckiest but also the happiest man in the world. We do hope that the two are living their best lives. With their net worths, who knows where they go on romantic getaways! Their credit cards are practically limitless!
JASON STATHAM AND ROSIE HUNTINGTON-WHITELEY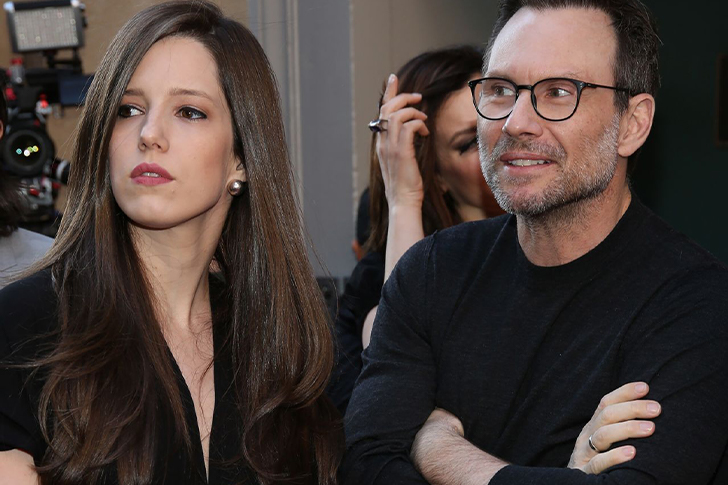 Stars meeting on set and soon becoming couples is not an entirely original plot. The same love story happened to Jason Statham and Rosie Huntington-Whiteley. They met on the set of Transformers: Dark of the Moon and fell in love with each other while filming the movie. They began dating in 2010 when the same movie was also released.
In 2016, they finally got engaged and had their first child together named Jack Oscar Statham who was born in 2017. The two are now a family but what most people tend to forget is that they have an age difference of two decades between them! They are both gorgeous, so it's hard to notice. Surely, their investments for their growing family are plenty and pretty lavish, too.  They will be great parents and their relationship will hopefully bloom more and more as the years go by.
CHRISTIAN SLATER AND BRITTANY LOPEZ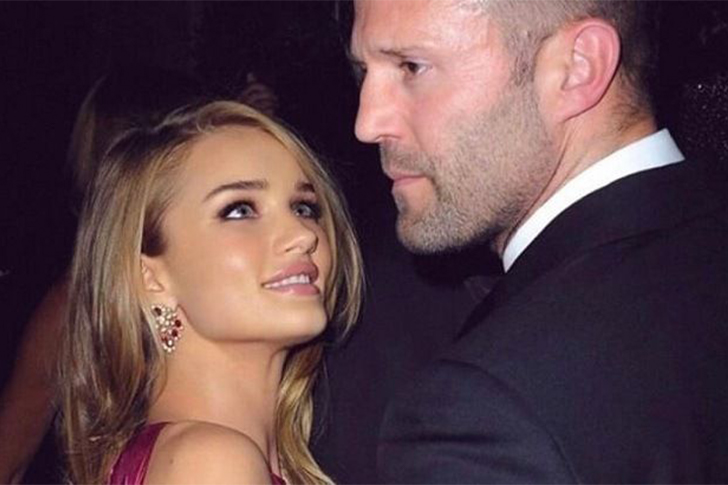 Christian Slater and Brittany Lopez have been married for almost a decade now. The talented actor is known for his unique, mysterious roles, and bizarre films. However, we can see exactly how the young Brittany fell for him. He is 51 years old but he doesn't even look like a day over 40. He remains gorgeous, healthy, active, and fit even in his almost golden years. His gorgeous blonde wife is 30 years old, and the two actually welcomed their first child together after five years of marriage.
The couple couldn't have been more excited, they share a sweet photo of them with their baby for the first time and the looks on their faces are priceless – proving to the world that age is just a number. When two people love each other just as much as they do, they sync and match, and they compromise and adjust. We are sure that these two have no problem making an investment with all of their love into the addition to their little family.
CHRIS PRATT AND KATHERINE SCHWARZENEGGER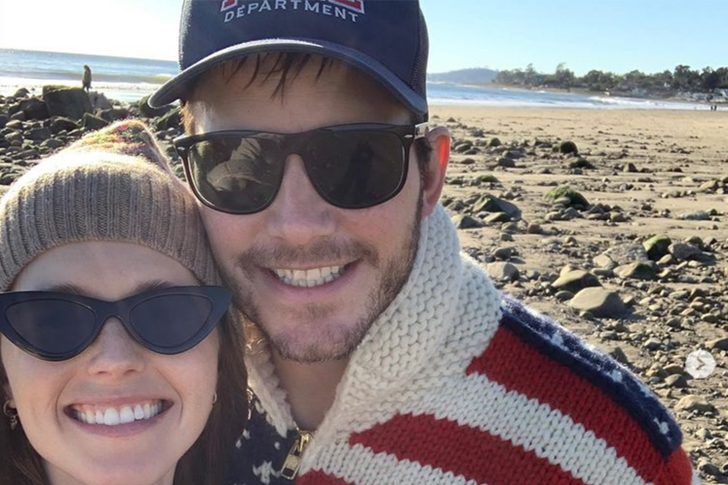 Chris Pratt and Katherine Schwarzenegger have one of the most famous and controversial love stories in Hollywood, and to think, the industry is a place where every love story is considered controversial at some point. All credits go to these two for they conquered the world together and ended up tying the knot in spite of all of the backlash surrounding their marriage. They met too soon, and they fell in love too quickly. However, they were shipped with different people, so they jumped into a relationship before resolving some of the past matters. They even have a huge age gap. However, none of these things matter to Chris and Kat because according to the famous actor, he has never been in love the way he is with his wife now.
Chris is 41 years old, while Katherine is 31. The love birds decided that ten years is not an issue at all, they treat each other equally with respect, they even decide on matters when it comes to their child. For example, these two keep finding ways to keep their baby off social media. Now, that seems like a healthy parenting technique for us.
IAN SOMERHALDER AND NIKKI REED
You might ask, does it really matter how old these two are? They're vampires! Well, they portray vampires, but with their looks, we won't be surprised if they really are. Ian is 42 years old and his wife Nikki is 32, but they still look like they are two people in their twenties. It's not just them, though. Their love is immortal and they are all smitten and in love. They have become too good at living life peacefully, and maybe even a little too private, so some fans were questioning whether or not they are still together. Well, the answer is yes, they are and their relationship is stronger than ever before.
Credits to these two for deciding to take a break from all the spotlight and gossip since they have had enough of that when they first got together. People shipped Ian with another actress and it was just too unexpected for these two to hook up, let alone get married so soon. However, like every couple on this list, these two didn't care about the time nor the age. Ian said in an interview once that he has been searching for a soulmate for a while now and Nikki seems to be so mature for her age, someone he can trust.
BLAKE LIVELY AND RYAN REYNOLDS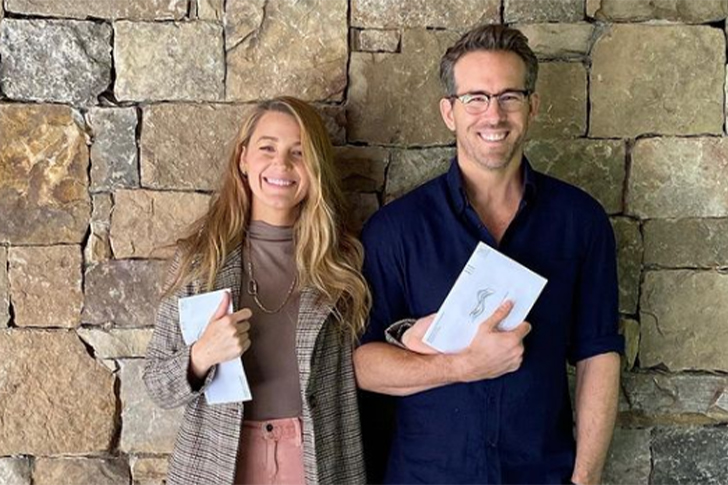 Blake Lively, 33, and Ryan Reynolds, 44, are one of the most famous couples in the world. They sure belong to the A-lister couples in Hollywood and everyone would label their love story as "couple goals". It is quite amazing how Blake and Ryan match through their sense of humor as well. They often gush about each other on social media but in a different way that seems to click for fans, making them one of the most beloved couples in history -regardless of Ryan's failed marriage and that Blake was blamed by some people.
With more than a decade apart in age, these two found a way to stay together for such a long time now. In fact,  they are even welcoming baby number four! According to the love birds, the key is to open up to each other and get real. Even someone as perfect as Blake has insecurities, especially after giving birth, but credits to her husband for being there even during her downtimes.
PRIYANKA CHOPRA AND NICK JONAS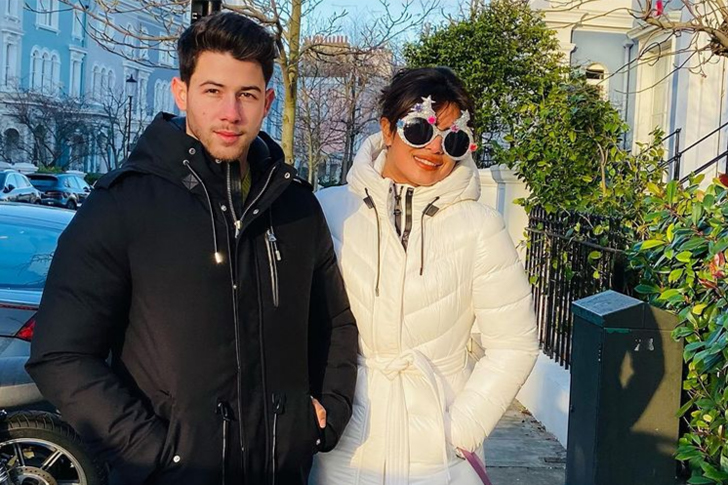 Probably one of the most talked-about couples in Hollywood is Nick Jonas and Priyanka Chopra. All credits to Priyanka's Miss World beauty, Bollywood body, and Baywatch acting skills, she got herself a Jonas husband. Not just that, this husband is ten years her junior. The beautiful Indian American actress is 38 years old while her husband, Nick, is only 28. At first, there was some backlash for sure, but credits to these two for showing the world that they are indeed each other's soul mates and that their age has nothing to do with any of the world's marriage standards or requirements.
Nick has so far been the model husband to Priyanka, as he is the one taking care of her and spoiling her, not the other way around. He is always so proud of his wife and even told her recently that she may be the first family member to win an Oscar. He couldn't be more proud of Priyanka to be a Jonas. Who knows, maybe one day they might add a little one into their small family.
HARRISON FORD AND CALISTA FLOCKHART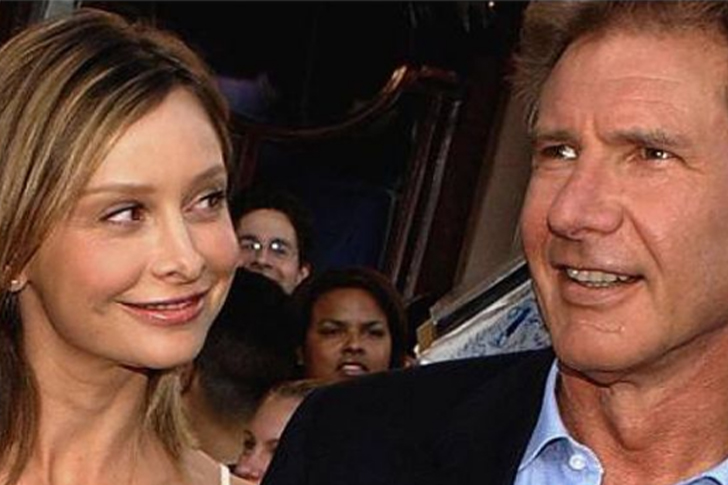 The Indiana Jones, Air Force One, and perhaps a hundred other movies actor Harrison Ford is now 78 years old. Credits to his naturally handsome face, his glow and radiance never seemed to fade. It is still apparent and we bet it will stay that way forever. On the other hand, his wife Calista Flockhart is 56 years old and is just as radiant and glowing as the famous actor. Maybe it has something to do with real love.
These two have been married for a while now and have proven to us all that age is nothing but digits. It would be hard to find two people who are more compatible than these two. Currently, they chill, relax, and unwind on their 800-acre ranch and quarantine together. Well, what better way to spend one's golden age than to be on a ranch with a loved one.
SARAH PAULSON AND HOLLAND TAYLOR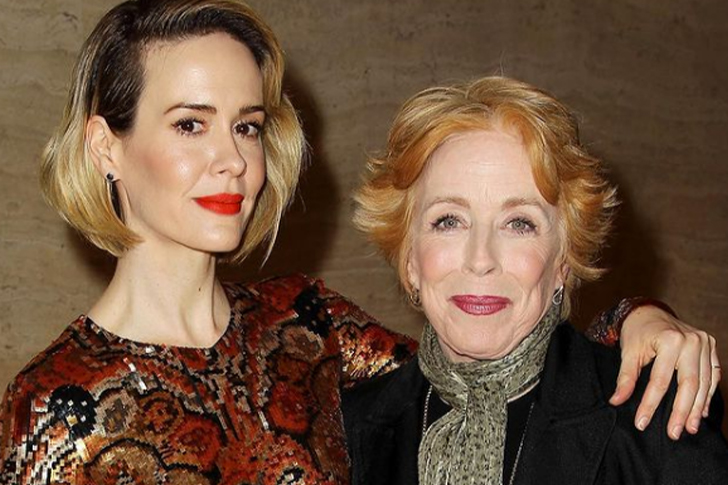 Holland Taylor is 78 years old and Sarah Paulson is only 46, and these two deserve credit for standing the test of time. They have been together for as long as we can remember. Sarah is one of the most promising and in-demand actresses of today. She has been in numerous films and has worked on different projects over the last couple of years. Her girlfriend of more than a decade couldn't be more proud of her.
Even with a huge gap in their age and being members of the LGBT community, they have grown even more connected and attached to each other. Sarah recently posted a sweet photo as a tribute to the love of her life and long time girlfriend during her birthday, and we just can't help but notice all the sentiment that came from her heart while doing the romantic gesture.
RONNIE WOOD AND SALLY HUMPHREYS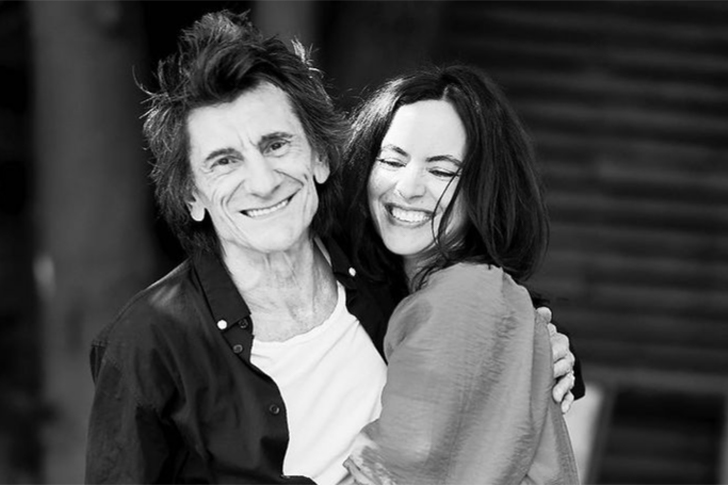 Sally Humphreys must be a one-in-a-million gal to be married to a Rolling Stone. Ronnie Wood is a rock musician, songwriter, multi-instrumentalist, artist, author, and radio personality. He is 73 years old and his wife, who he has been married to since 2012, is 43. Probably one of the things which made their love grow even stronger through the years is the fact that these two love to spend some alone time together. This comes as no surprise too since it must be exhausting to be out in public all the time if you are extremely popular.
Despite their age gap, they didn't consider it to be a weakness but their strength. They made sure that they each make an investment in their relationship, making time and effort. Ronnie also loves to humblebrag about his wife whenever there's a chance. He especially loves to show off his pregnant wife when she was carrying his baby.
LARRY KING AND SHAWN SOUTHWICK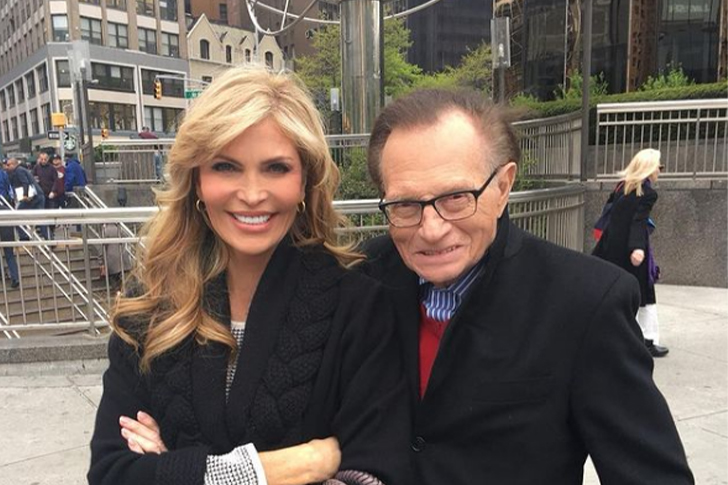 His passing was one of the most recent reasons why Hollywood people mourn. The world knows that they lost yet another legend. As always, credits to Larry King's contributions to Hollywood. He was 88 years old when he passed away. His wife Shawn is 61 years old and the gorgeous blonde stuck with Larry all through the years. They proved to us not once, not twice, but more than enough times that age is not an issue and should never even be considered in the first place when two people are in love.
Shawn was one of his eight marriages, and even though there have been some pretty serious concerns surrounding these two and their relationship when Larry was still with us, it doesn't change the fact that they loved each other. Some couples blow up on Monday and by Friday all is forgiven. Some things have to look bad in order for them to be painted brand new again, stronger than ever. Too bad they never got the chance to do such a thing since Larry decided it was time for him to rest. All of the demands that his wife asked for were clearly on hold inside her heart for there is a more important matter to grieve now than money.
JEFF GOLDBLUM AND EMILIE LIVINGSTON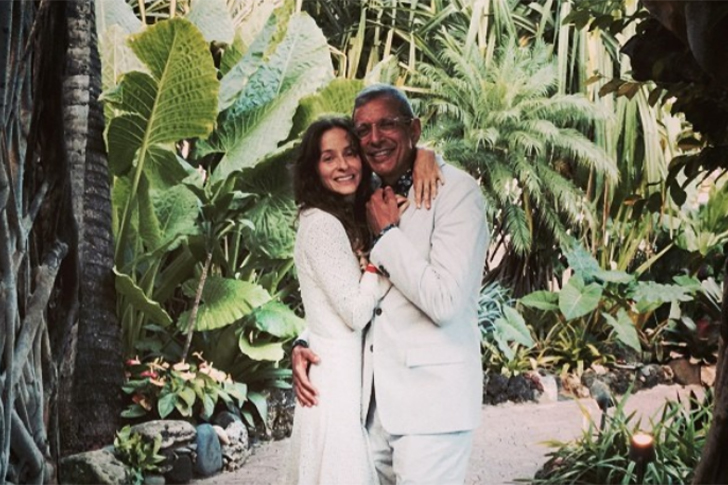 Jeff Goldblum is an actor who started off his career by being part of nothing but the best of the best. He was involved in blockbuster films such as Jurassic Park and Independence Day. This explains a couple of his real-life choices as well, such as his ex Geena Davis, and more importantly, his current wife, Emilie Livingston. Jeff is 68 years old while Emilie is only 38, but she showed everyone that she is different from all the other women who chose to marry someone far from their own age. She made an investment in her worth and proved everybody wrong after she was once told that she would just be immature and someone who needs a lot of shopping.
It turns out that she is the answer to all of Jeff's prayers, she is mature, sweet, and kind. The actor revealed in an interview once that he never thought he would have kids prior to meeting his wife. He said that there is no better feeling in the world than to become a parent especially with the woman you love.
MARC ANTHONY AND MARIANA DOWNING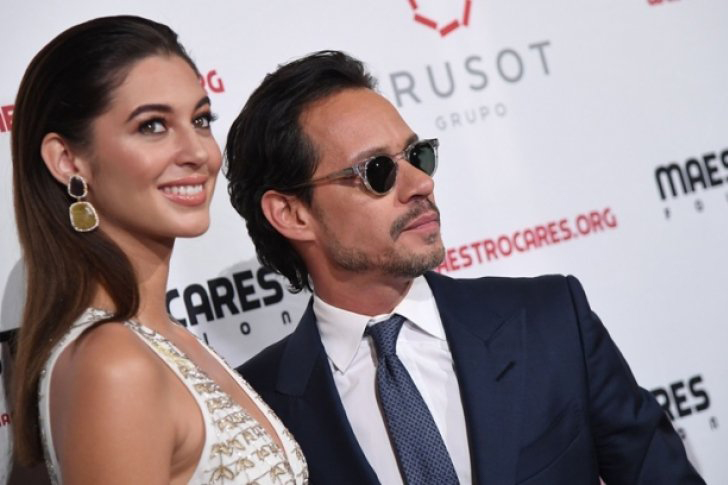 From Dayanara Torres to one of Hollywood's queens, Jennifer Lopez, Marc Anthony set the bar the highest this time with the very gorgeous and 21-year-old Mariana Downing. The 52-year-old father of six, Latin Hispanic heartthrob, and singer-songwriter has fallen in love yet again, and this time, it has sparked more rumors because of their age difference.
Credits to Mariana for showing all of us that she has never acted like a child around Marc or his friends and that she is willing to be mature and open for the love of her life. She rose to fame after recently winning Marc's heart, but now, it seems she would be holding that precious heart for all eternity. Marc, on the other hand, has learned a few lessons from his previous relationships and this time, he decided that no matter the differences between two people, it shouldn't matter as long as there's trust and commitment. Maybe she is the new inspiration to Marc's new songs!
PATRICK STEWART AND SUNNY OZELL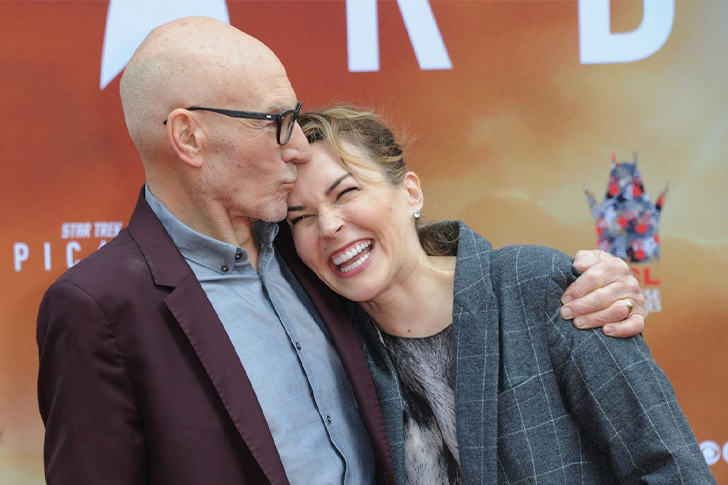 We all loved him as Professor Charles Xavier. Of course, this name and face will forever be familiar to the world. Patrick Stewart is one of the most legendary actors in the world, and he is now 80 years old. His wife of 8 years, Sunny Ozell is 42 years of age. Patrick often talks about the perks of having a young wife and how it can be challenging sometimes, well, most times. He also said that no matter their age gap, he seemed to have gotten used to it over the years and he would not even be surprised if someone asks him if she is his daughter. Clearly, the actor has a huge sense of humor and so does his lovely wife. Sunny has been the best wife to Patrick ever since they tied the knot, and as far as we're concerned, that's the only thing that matters.
Two people could be age compatible but not character compatible so everything would still be useless. In their case, they are compatible in everything, and while most celebrity couples met through a common friend or during a shoot, these two met in a restaurant. They said it was over at first, but they made an investment in themselves, becoming better versions for each other – and the rest is history.
MEL GIBSON AND ROSALIND ROSS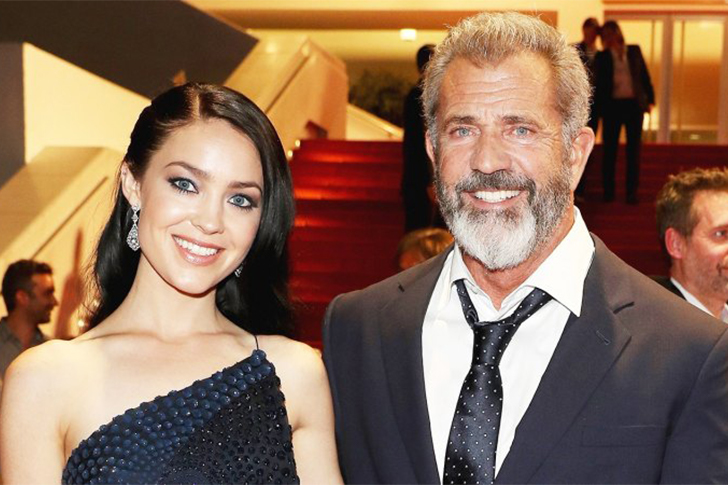 Mel Gibson is one of the most famous, successful, and controversial actors in the whole world. He is also a producer, manager, writer, and director. He is one of the brightest stars to have ever shined. He is currently 65 years of age. Mel found love with the 30-year-old Rosalind Ross. All credits to these two for having weathered all the storms together.
Mel might have had some issue with his past heath, but Rosalind, even though she is so much younger than him, proved that he could have another chance at real happiness in life. Mel revealed in an interview that Rosalind keeps her grounded and makes him feel secure which no grown woman ever could. Mel said he's even worried about his age gap with his baby mama but he chose to set all of that aside especially now that they are starting a family. He also said that she brings peace into their home – what a great relationship they have!
RICHARD GERE AND ALEJANDRA SILVA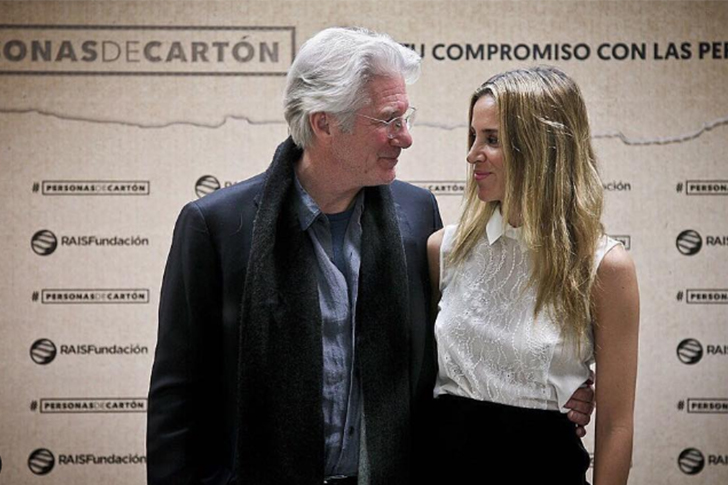 Our favorite romantic comedy star just turned 71 years old this year. Richard Gere is one of the most beloved actors of all time. He started off his career young, and he was involved in high-profile relationships such as that time with Julia Roberts and then Jennifer Lopez. He started off already having that silver irresistible hair and maybe that's one of the reasons why hasn't looked like he has aged so much over the years. We have become so used to seeing him with silver, and no matter what age he's in, he managed to pull off all of his roles. His wife and the mother of his two kids, Alejandra Silva, is the love of her life. She is 37 years old and is obviously so much younger than him, around 40 years younger to be exact.
These two made sure to make an investment in their relationship and not listen to any snarky comments that the critics or the people would say about their age. They welcomed their second child not so long ago, which only means that their love got stronger than ever. Richard always gushes about his wife and is so smitten with her. He is still such a young-at-heart leading man after all these years.
SAM AND AARON TAYLOR-JOHNSON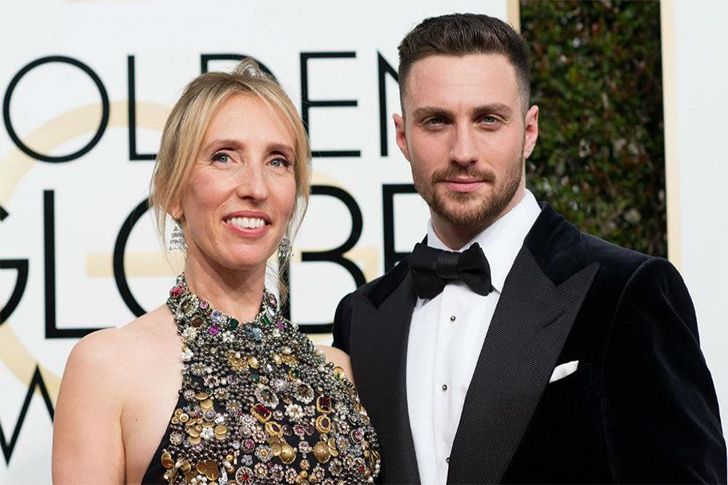 Most of the couples on this list have a huge age difference but mostly with the guy as the older one. This time, it is a bit different since Sam is 53 years old while Aaron is 30. Sam and Aaron Taylor Johnson during the casting for Nowhere Boy, the acclaimed John Lennon biopic that Sam directed and Aaron starred in. Their relationship hasn't always been easy since people talk and families object, as well as friends. To make the long story short, these two made sure that they made an investment in their romance that they chose to be a part of. They have proved to all of us that it is never about how young or how old your partner is, it is how much you are willing to fight for each other.
These two now have four children together. Although they have to admit that the fear hasn't completely gone away, they believe that they are the fortunate ones. They are living in Los Angeles and they have been an inspiration and a role model to so many couples who are experiencing the same love story.
ALEC BALDWIN AND HILARIA BALDWIN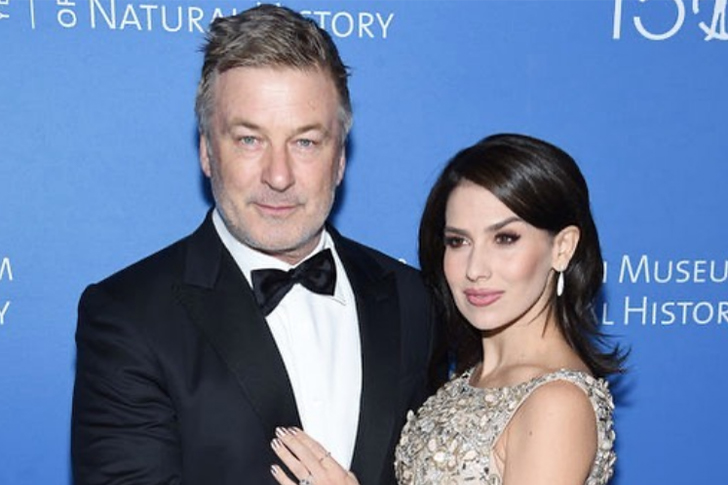 With the 26 years age gap, Alec Baldwin and Hilaria Baldwin are great partners. The two met in a restaurant in Manhattan in 2011. After a year and a half of courtship, Alec and Hilaria got married in 2012. After 8 years of marriage, five children, and several ups and downs in their relationship, the couple is still a picture of strong and happy marriage with no signs of calling their lawyers yet.
The couple admitted that their age gap has an impact on their relationship. Alec, being the older person in their relationship says that his ways are far different from Hilaria, especially in parenting. His ways of parenting are more conservative and traditional, while Hilaria is more modern and nurturing. Seeing how great Hilaria is with their kids, he lets her have the upper-hand. As it appears, the power couple is perfectly compatible and happy having a big household.
DAVID FOSTER AND KATHARINE MCPHEE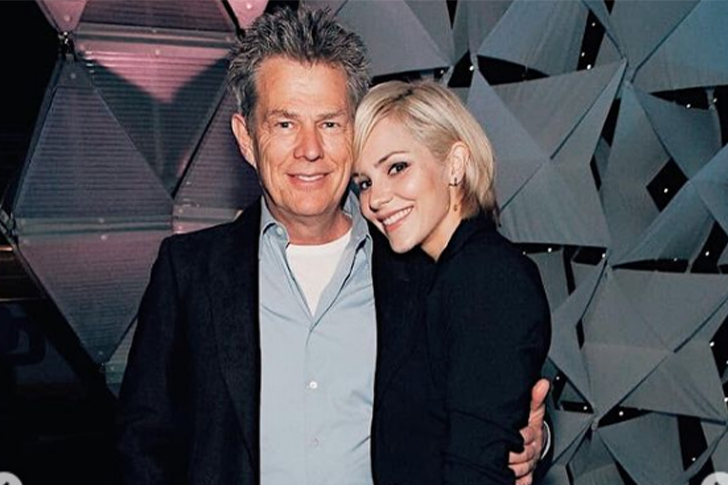 David Foster and Katherine McPhee announced in October 2020 that they are welcoming their first child. They tied the knot in 2019, and we're glad that their 36-year age gap is not a matter of issue for both of them to call it off and seek an attorney's consultation.
David and Katharine met in the American Idol show in 2006. He was the one who mentored Katharine and produced her first single, Somewhere over the Rainbow. It was not an instant romance to them as they were only acquaintances for 12 years. They only got romantically involved in 2017. Did the age gap matter? Apparently, it is not. Katharine told in an interview that they have known each other for quite a long time already and have a lot in common. She also admitted that she is fond of and admired him ever since. David also admires Katharine, and he is amazed by her singing talent ever since the American Idol days.
BRUCE WILLIS AND EMMA HEMMING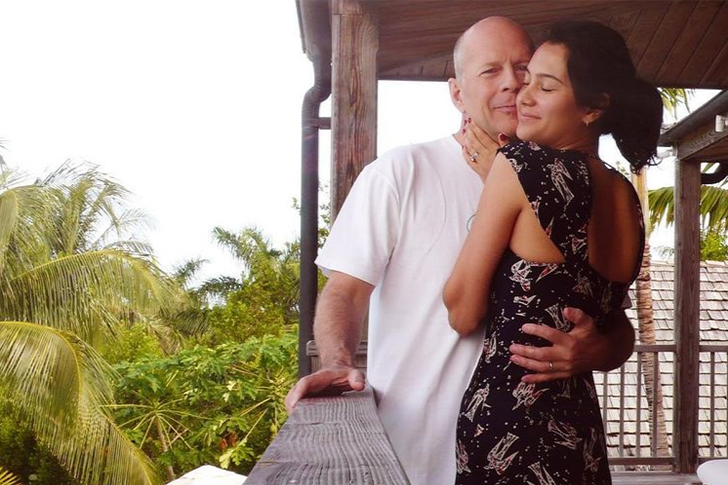 Bruce Willis thought that he was fine being alone until he met Emma Hemming. The model and actress was introduced by a friend to Bruce sometime in 2007. They started to hang out, and eventually found themselves falling in love with each other despite their age gap. The two got married in 2009, and the ceremony was attended by their friends including Demi Moore, who is Willis's ex-wife turned good friend.
Bruce and Demi sought their lawyers' help as they went separate ways in 2000. They have three kids together. As Bruce moves on with Emma, the couple seems madly in love with each other and blessed with two daughters. They renewed their vows on their 10th anniversary, where they also invited Demi. Emma developed a good friendship with Demi as the two paid great respect and admiration for each other. Looking at the Willis family, it is indeed a happy blended family.
MICK JAGGER AND MELANIE HAMRICK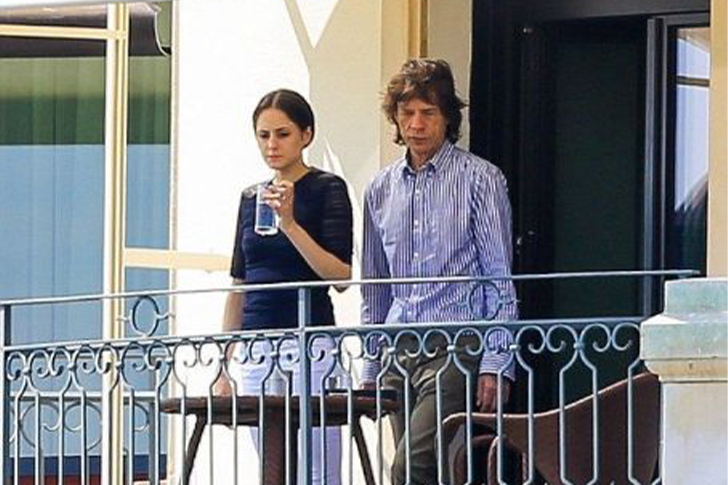 It was indeed true that the legendary rock star, Mick Jagger, is already a one-woman-man. We all have one woman to thank for this phenomenon, the ballet dancer Melanie Hamrick. Melanie Hamrick is a 34-year-old American ballet dancer whom Mick met during a concert. The two started dating in 2014. Although the two have not said to wed anytime soon, they have shown a commitment to each other.
Mik is known for having several relationships before and is now said to have an exclusive relationship with Melanie. Their six years of togetherness is blessed with a child in 2018, Deveraux. With that, Melanie retired from dancing to focus on raising their child. As the former ballet dancer devotes her time with their young, Mick was said to have gifted her a mansion worth $1.9 million in Florida. Built-in 2008, the Florida mansion has a lot of stunning features such as lavish outdoors, four bedrooms, and a tight home security system.
BILLY JOEL AND ALEXIS RODERICK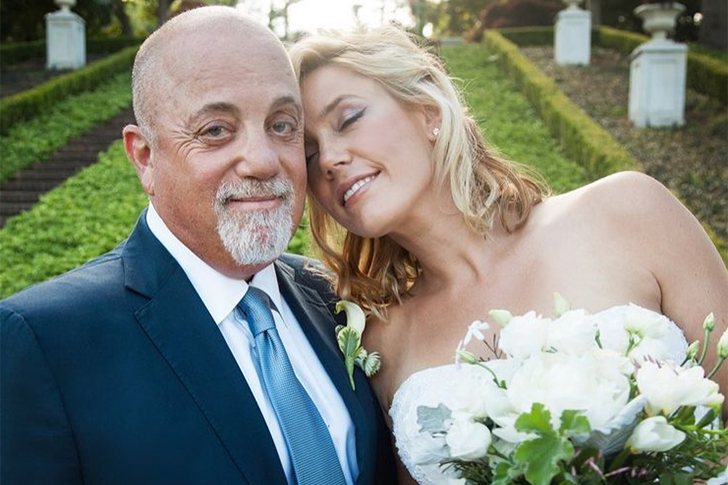 It seems like Billy Joel has finally found his match with his 33-years junior Alexis Roderick. He has been married four times. The first three ended with a phone call to lawyers. Now on his fourth, Billy is hoping that it would last. Admitted that his failed marriages were attributed to being away always, he is now making a conscious effort to be with family more often.
Now in their 6th year of marriage, Billy and Alexis are a picture of love. The couple began dating in 2010. She is an equestrian who likes to keep her life private. Billy is 33 years older than her, and it seems they have no problem with their age gap. Reportedly to have known each other before they began dating. The couple tied the knot in a surprise wedding on the 4th of July 2015. It was an intimate wedding attended by their close friends and family. Together they have two children who run around their house and will definitely have no problem with student loans when they grow up.
AARON TAYLOR-JOHNSON AND SAM TAYLOR-JOHNSON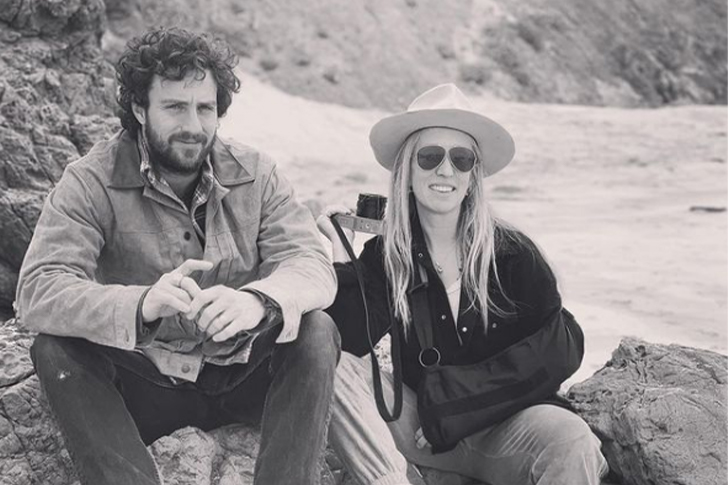 Despite a near-decade marriage, the 23-year age gap between Aaron Taylor-Johnson and his wife, Sam Taylor-Johnson, is still a matter of talk to many. Aaron has expressed his displeasure about the topic and finds it unassuming. Meanwhile, Sam puts no care about it as she says that she is happy with her marriage.
Sam and Taylor met on the set of Nowhere Boy in 2008. Sam, who is then 42 years old, is the one directing the film. Taylor is part of the cast and was 19 at that time. The two developed a mutual understanding and started a relationship immediately. As the couple got bashed with questions about their age difference, the couple stood by each other and proved that love knows no age. They got married in 2012 and later have two children together. Sam and Aaron, being both in the film industry, must have a sound investment together. Not just for their retirement but also for the education and future of their children.
JIMMY PAGE AND SCARLETT SABET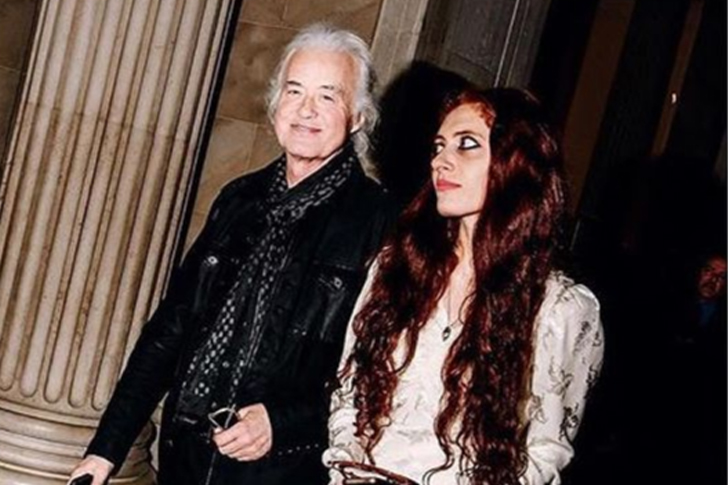 The rock and roll icon and lead guitarist of Led Zeppelin, Jimmy Page, has fallen in love with the words and beauty of the young poet, Scarlett Sabet. Jimmy is now 77 years old while Scarlett is 31 years old. Their 46-year age gap is once an issue for both of them, but seeing that love is way thicker than shame, the two are still together today.
The two met when Jimmy attended the performance of Scarlett at a bookshop sometime in 2014. She admitted that she felt ashamed initially about their relationship as she is aware of the comments of many about it. That feeling was shrugged eventually as they clearly felt the love and bond that they have for each other. The couple lives in the London home of Jimmy who has about $135 million of net worth. The rock star is now said to have to live a quiet steady life and is said to be near his retirement.
DOLPH LUNDGREN AND EMMA KROKDAL
It was true then that love can spark anywhere, even at the gym! The new couple, Dolph Lundgren and Emma Krokdal met at the gym in 2019. Although the couple has a 40-year age difference, it was not something that holds them back from being together.
Dolph is a Swedish actor known for his action films such as Rocky. His movie credits are quite impressive as he has seemed to be active until today. He also joined the cast of the films Creed and Aquaman in 2018. He was once married for more than two decades but decided to call it off in 2011. On the other hand, Emma is a Norwegian fitness instructor. The two who met at the gym in 2019 got engaged in June 2020. Speculations are saying that they are now married as they were both seen wearing bonds on their fingers. It is yet to be confirmed by either of their publicists or them.
DON MCLEAN AND PARIS DYLAN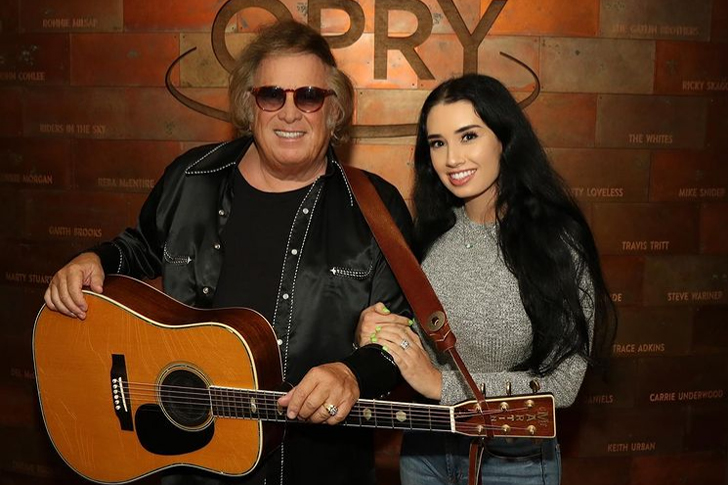 To its credit, Don McLean and Paris Dylan's relationship is a perfect match. Disregarding their age difference, the rock star and lingerie model seems to be a good tandem in many ways. They both understand life under the limelight and both know how popularity and media presence affects their work.
Don met Paris in 2016 when she was hired to manage the social media account of the singer. The two got along well and started a relationship shortly after his previous marriage ended. Don is very much in awe of Paris as she is a big help to him when she adds zing to his flavor while keeping everyone updated about his whereabouts and career status. Although rumors are spreading about their May-December affair, Don, being 43 years senior to Paris, rectifies the claims and proves that their love for each other is equal and the same.
PETER COOK AND ALBA JANCOU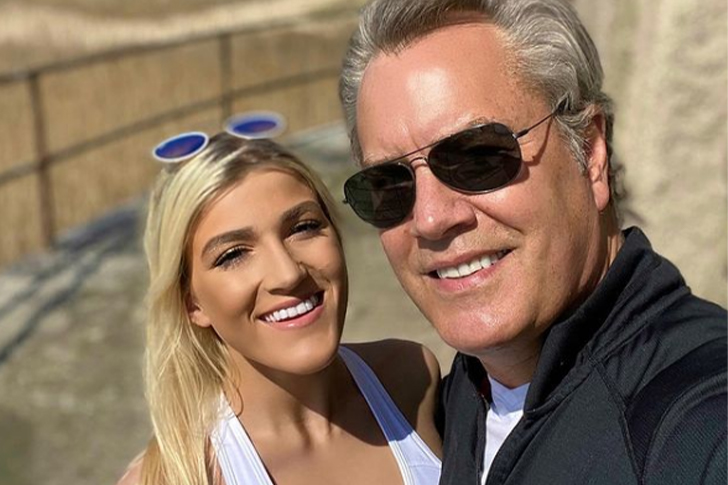 The ex of Christie Brinkley, Peter Cook is now engaged to a college student, Alba Jancou. It was in late 2019 when the news broke that Peter is now engaged with Jancou. Surprisingly, the couple has almost a 40-year age gap and the lady is still taking her degree in college. Despite rumors about their dating, he claims that Alba is her soulmate.
Peter is an architect in the Hamptons and has been married twice and set to his third with Alba. He faced two marriage failures resulting from meeting Alba in a restaurant in Hamptons in 2017. It was also reported that she is at the same age as Cook's daughter with former wife Christie Brinkley. Alba seems to be set on keeping her privacy as she sets her social media accounts in private. The lady was said to finish her degree in psychology in 2021 and the plans of the wedding in Greece will resume indefinitely.
ZACH BRAFF AND FLORENCE PUGH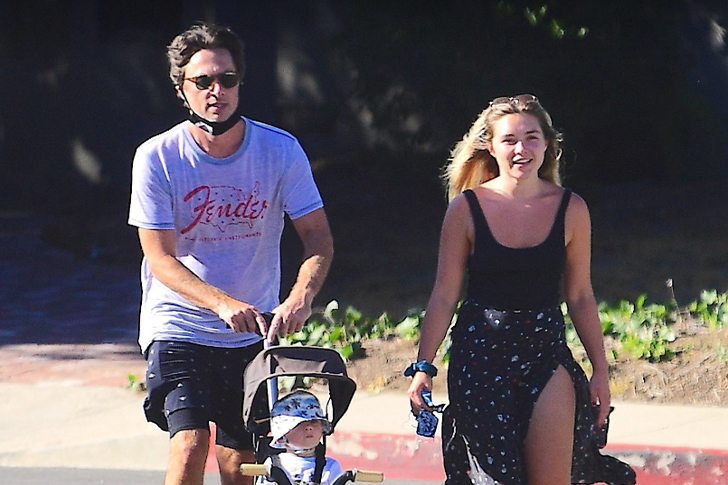 Being in a May-December affair entails many difficult circumstances for those who are involved. The couple may experience negative criticism from the outsiders and spectators, being ridiculed and judged in many ways. All these are experiences by Zach Braff and girlfriend Florence Pugh.
Zach is 45 years old while Florence is 25 years old. The two met on the set of a short film where Zach gets the credit as a director, while Florence as an actress. In 2019, the couple began dating. Photos of them together were snapped and posted on their social media accounts. They became public about their relationship in late 2019. Their 20-year age gap became a topic by many, and they receive many unwelcomed criticisms. Florence bravely defended her partner a couple of times and mentioned that no one has the right to tell anyone who they should love ever. It seems that their relationship is not affected by nasty critics and their age gap as they are now celebrating their 3rd year together.
AL PACINO AND MEITAL DOHAN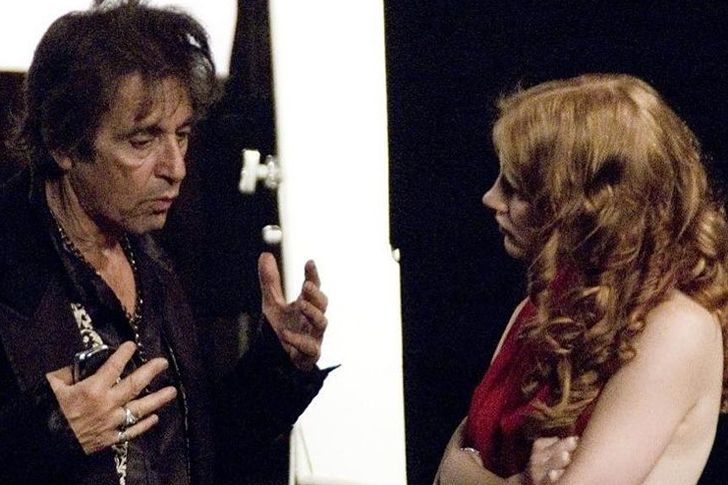 Unlike others who found love success in their May-December affair, Al Pacino is not one of them. His recent relationship with Meital Dohan from 2018 to 2020 proves that sometimes, age does matter. In an interview, Meital mentioned that she left Al because of his age – they do have a 36-year age gap. The Israeli actress, 44, and the legendary American actor, 80, met in an after-party dinner in 2018.
The couple began dating afterward and had spent two years together. Apparently, even if you were a great and successful actor with millions worth of net worth, love will not stick around if it is not meant to be. Meital confessed that their age gap plays a significant factor in their indifferences. While the couple did not seek lawyers' help as they were not married, she also mentioned that Al is not a big spender.
CAMILA CABELLO AND MATTHEW HUSSEY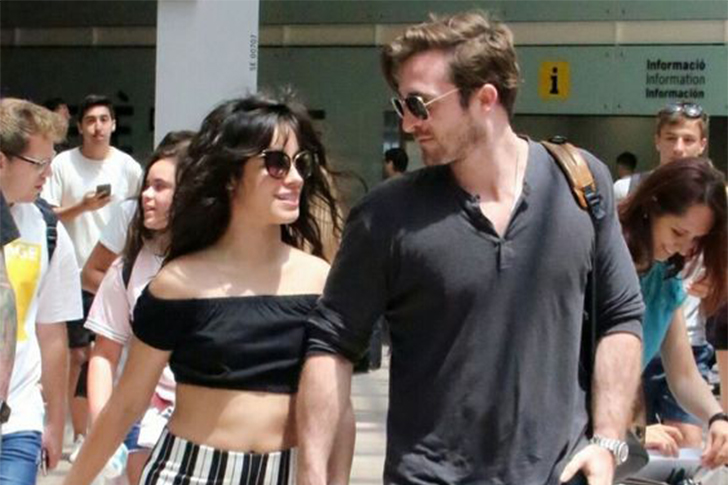 Matthew Hussey might be a relationship coach, but that doesn't mean he can save himself from failure. When Matthew Hussey and Camila Cabello met on a set, they got attached to one another. They made their relationship public in February 2018. At that time, Camila was just 22 years old while Matthew was 32 years old. The age difference between the author and the singer was not a thing that concerned the media and their fans as they look great together. The Havana songstress gives a lot of credit to Matthew and even mentioned that she feels like herself when she is with him, far from the sexy persona that she shows on stage.
The former Little Mix member announced their split in the mid of 2019. At present, she is in a relationship with Shawn Mendes. The two were linked a couple of times already and have made a duet in several songs such as Señorita in 2019, which music video came out days before her split with Matthew.
ARIEL WINTER AND LEVI MEADEN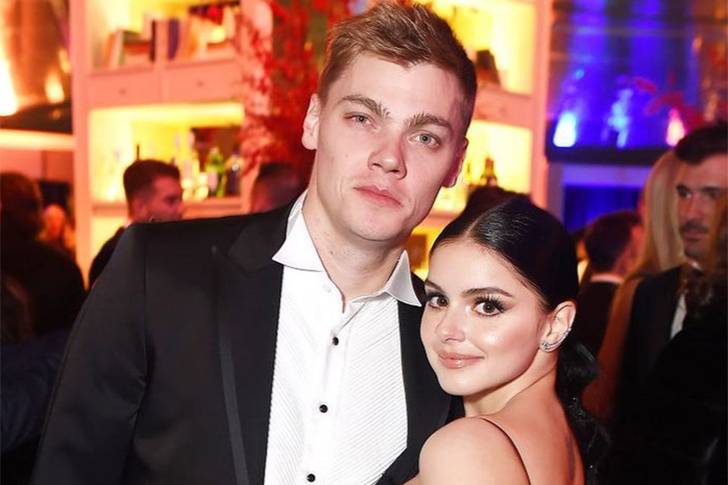 Ariel Winter started her career at a young age. She was emancipated in 2015 due to her traumatic life with her mother. At that point, she made her own decisions and handled her own affairs. It came as no surprise when she moved in with her ex-boyfriend Levi Meaden when she was 19 years old.
Levi, on the other hand, is a Canadian actor and was 30 years old at that time. He stars in several films, such as Pacific Rim: Uprising in 2018. The couple looked lovely together, and their 11-year age gap was not obvious and a matter of concern at all. Although some questioned Ariel's decision to move-in at her young age, she has the right to make her own decisions including financial matters and her future investments. Nearly the three years of being together, the couple announced their split in 2019. Seemingly, Ariel has moved on and has been seen dining with a mysterious guy.
MICHAEL FASSBENDER AND ALICIA VIKANDER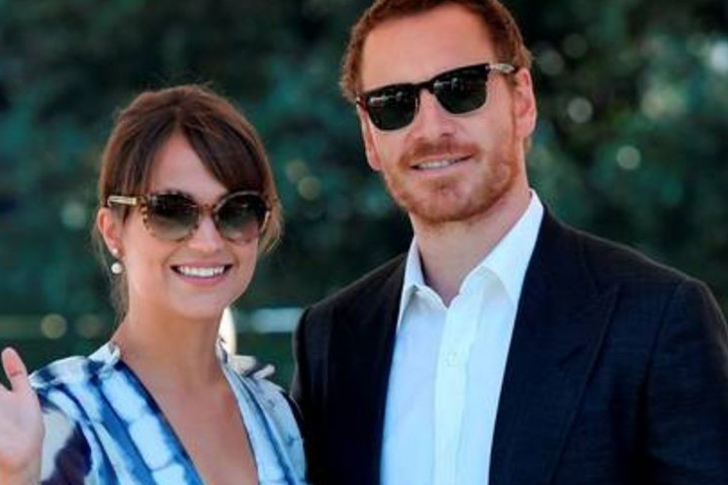 It is always rare to find an amazing reel to real relationship in Hollywood, especially among two celebrities with an 11-year gap.  In the midst of the many tales of relationship failures, X-Men star Michael Fassbender and Tomb Raider lead Alicia Vikander may have found the secret to happiness. Fassbender and Vikander were not likely to cross paths, considering that their rise to fame started at drastically different locations and times. Fassbender was born in Germany, whilst Vikander was born in Sweden. She entered law school in hopes of getting a degree before making it to the big screen.
The couple first met at the Toronto International Film Festival in 2013 and was reunited the following year on the set of The Light Between Oceans. When working to represent the love between Tom and Isabel Sherbourne accurately, they discovered their own unique chemistry that developed into true love. Soon after, the two started dating and have since maintained a relationship for nearly three years. The pair continue to keep a solid bubble of privacy around their personal lives despite having other public relations in the past.
WILLIAM MACY AND FELICITY HUFFMAN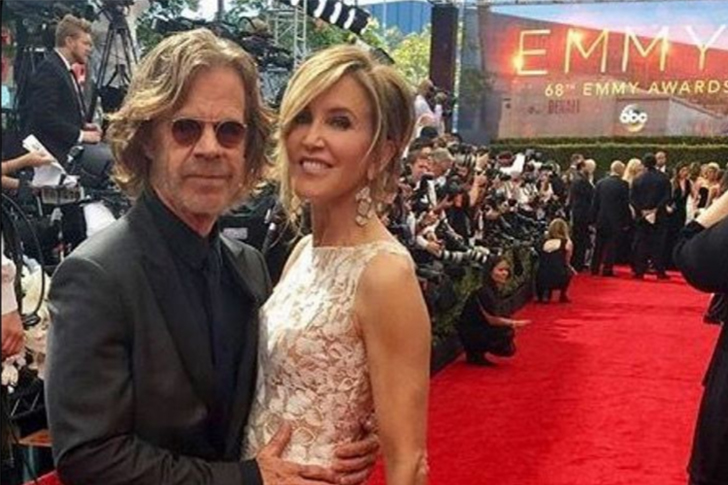 Still terrified and committed after 23 years of being married, William Macy and Felicity still have it despite their 12-year age diffience. The couple met each other in 1980 and has been dating on and off since. They were reported to have split in the 1990s but proved that love is sweeter the second time around. After the reconciliation, the pair got engaged and tied the knot on September 6, 1997. They welcomed their daughters, Sophia Grace and Georgia Grace, in 2000 and 2002, respectively.
Here's a fun fact: Macy and Huffman became the second couple in 2009 to win stars from the Hollywood Walk of Fame on the same day. Over the past two decades, Huffman purchased over $20 million worth of real estate investments with her husband. More recently, the couple celebrated their 20th wedding anniversary in 2017, and it seems like we will continue to see more of them.
VIOLA DAVIS AND JULIUS TENNON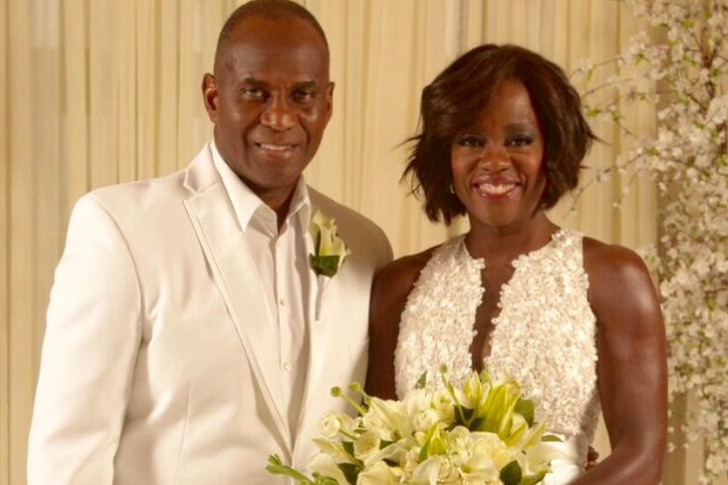 Viola Davis rose to fame when she showcased her talent in the hit series How to Get Away With Murder. Unknown to many, there is more behind her awards and success that makes her more grateful— most notably, her almost two decades of marriage to her husband, Julius Tennon. Davis developed an intentional and concentrated career in theater before becoming a Hollywood star. Before going on to study at the renowned Juilliard School of Performing Arts, she began acting while still in high school and got an undergraduate degree in theater in 1988.
Her luck in love is not as well as her career, but her prayers were answered when she met football player Tennon on one episode of City of Angels. The two went on to date for four years before tying the knot in 2003, ensuring that they were designed to stand the test of time. The couple had their daughter Genesis in 2011. Despite their 12-year gap,  it seems that they have found the recipe for forever: good parenting and career success.
ZACHARY QUINTO AND MILES MCMILLAN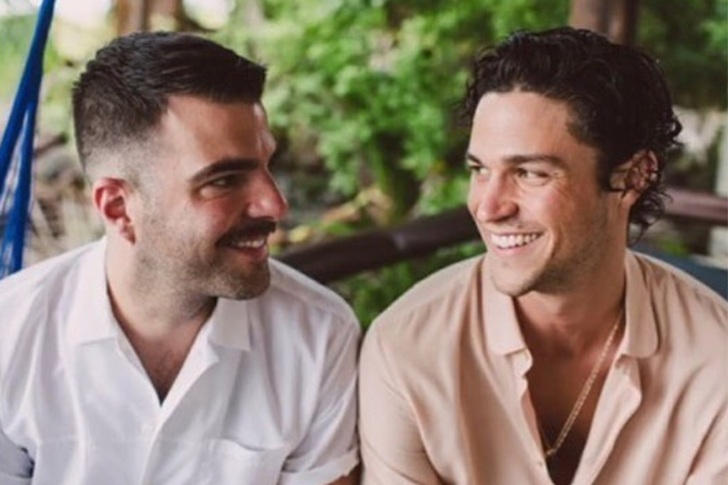 Star Trek star Zachary Quinto, 41, was first spotted together with model Miles Mcmillan, 29, in 2013. They started dating despite their 12-year chasm and confirmed their relationship in August of the same year. The pair took it to a new level when they purchased their investment loft in Manhattan's East Village in 2015. The two are often seen gracing the red carpet and the streets of New York.
Tagged as a power couple, the pair had their shares in their respective fields. With his charisma, Quinto was assured of a long career in both film and television, demonstrating his ability to work behind and in front of the camera. McMillan is making names in the modeling industry and was even awarded "Model of the Year" in 2016. Sadly, their six-year relationship had come to an end after calling it quits in 2019.
STEPHEN MOYER AND ANNA PAQUIN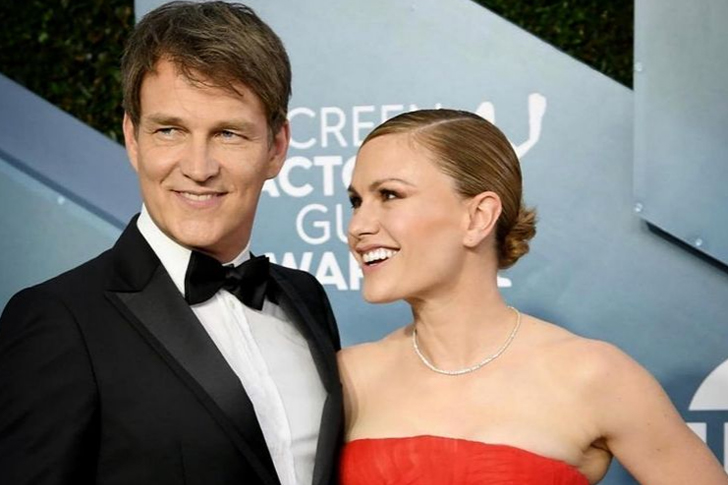 Who would have thought that True Blood stars Stephen Moyer and Anna Paquin have a 13-year age difference? Stephen Moyer must have adapted a youthful appearance, thanks to his vampire moniker, Bill Compton. Moyer met the X-Men alum, Anna Paquin, while filming the HBO series in 2018. They started dating months after the shooting began, and the co-stars kept things under wraps.
Their characters in the series may have gone separate ways, but their bond is anything but fickle. They tied the knot in a 2010 Malibu ceremony after getting engaged on a Hawaiian beach. Long before she had their twins in 2012, Paquin has been a stepmom to Moyer's kids from previous relationships. For a decade, they have stormed controversies and strengthened their marriage. More recently, they sold their investment home in Venice, California, and are set to appear on the small screen again.
CAMILA ALVES AND MATTHEW MCCONAUGHEY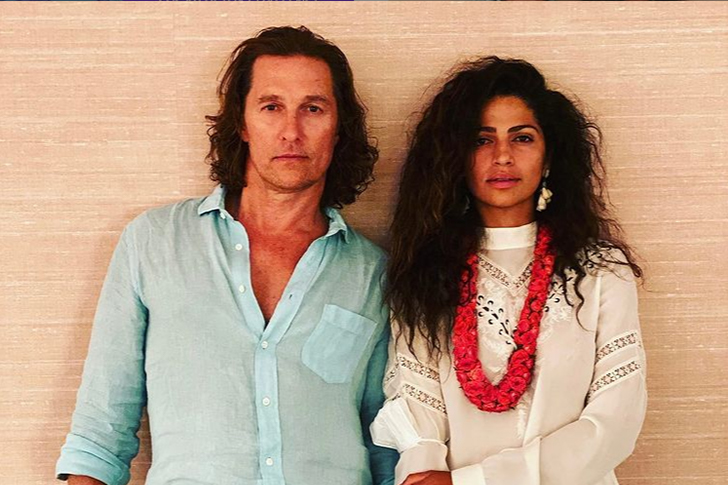 Academy Award and Golden Globe winner Actor Matthew McConaughey and his wife, fellow actress Camila Alves might have an age difference of 12 years, but they never stray very far from each other – or their three kids. Having been married since 2012, their decade long relationship is certainly an accomplishment. Soon after McConaughey had his Bachelor's degree, he began working in television advertisements and landed roles on the big screen.
He met actress and Brazilian model Alves at a club on Sunset Boulevard in 2006. They dated for two years before welcoming their children, Levi and Vida. Together, they designed their investment home in Malibu in 2011 and moved to Texas a year after. The couple tied the knot in June 2012 and welcomed their third child, Livingston, in December of the same year. Alves became an American citizen in 2015 and had been living life with her family in Austin, Texas.
DARYL HANNAH AND NEIL YOUNG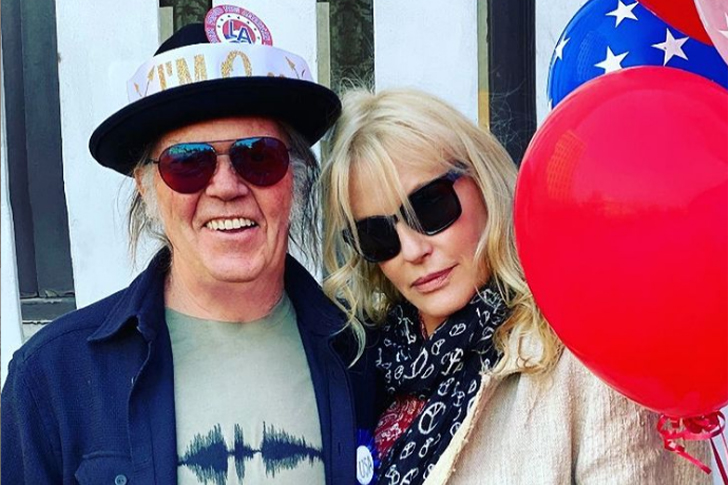 It seems Daryl Hannah and Neil Young were destined to be together despite their 15-year difference. Young took his first glance at Hannah during the filming of a Greenpeace Documentary in 2013. Hannah holds a degree from the University of Southern California School of Theater before making it to theatre and big screen. The rock legend started dating Daryl after his split with his former wife, Pegi Young. While they continued to raise eyebrows, the couple braved rumors and controversies. Since the news that they married in California in August 2018, the 72-year-old Rock and Roll Hall of Famer and the 57-year-old Splash actress have been silent on the topic of their marriage until November of the same year.
She wrote and directed the Netflix movie Paradox, starring Young in 2018, and the latter confirmed a live double album and a movie called Noise and Flowers, which is set to arrive in early 2021, chronicling his Promise of the Real European summer tour in 2019.
KATE BECKINSALE AND JACK WHITEHALL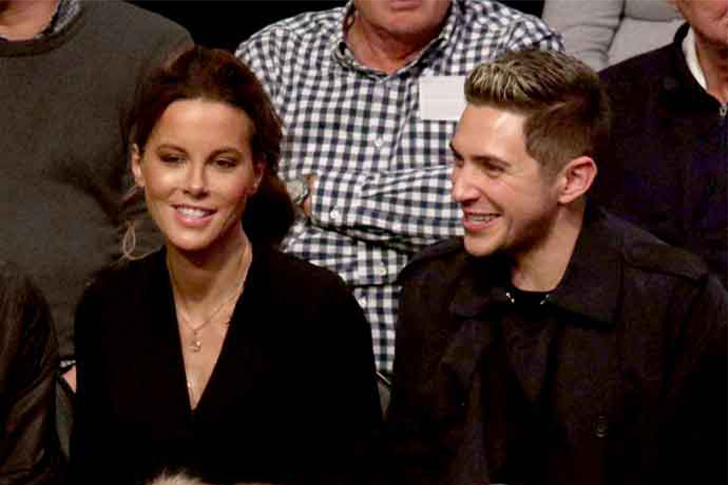 Certainly, Kate Beckinsale does not look her age. She was born on July 26, 1973, meaning that this year, she will be 48 years old. The British Actress had a degree in Russian and French literature before hitting it big in the film industry. In 1991, she began her first acting job and became known for appearing in several successful films in the 2000s, such as Pearl Harbor, Serendipity, Van Helsing, and Underworld. Given her youthful glow, Beckingsale does not seem to be bothered being in a relationship with younger men. Before she started dating comedian Jack Whitehall, she had been into relationships with younger celebrities.
After calling it quits with Matt Rife, the star was spotted in Los Angeles with comedy actor, Jake Whitehall in November 2018. Being 15 years junior to Kate, Jack was seen in various TV shows before entering the comedy industry. Despite being the paparazzi's favorite couple, neither one has confirmed their relationship. After months of rumored dating, Kate was recently seen with another comedian, Pete Davidson.
HILARIE BURTON AND JEFFREY DEAN MORGAN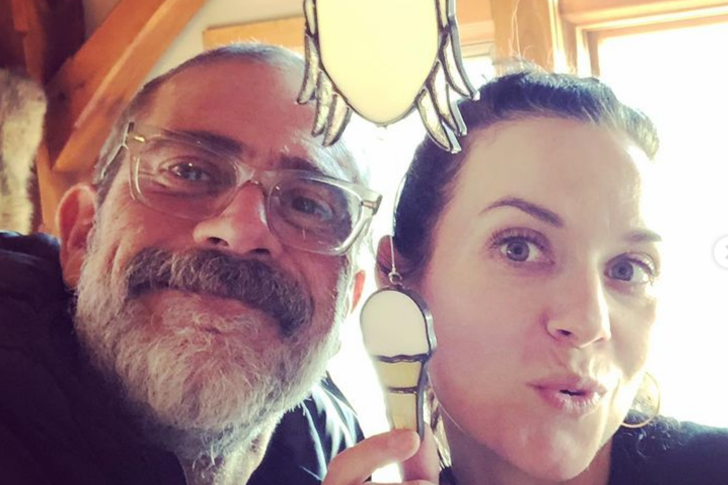 The 17-year age difference  never was a problem for this power couple.  Hilarie Burton was just 21 years old when she landed her role as Peyton Sawyer in One Tree Hill, to which she met her future husband, Jeffrey Dean Morgan. At the time, the actors were on distinct paths in life, but destiny and Supernatural would bring them together. Since then, the pair have been inseparable. Before they began dating, they were in serious commitments with someone else. Timing was everything when she met Morgan again during a blind date in 2009 after her marriage with Ian Parker had ended.
Shortly after they met, Burton was due to go to Paris, but Morgan managed to convince her to change her plans and go to New Mexico with him. They kept their relationship private and shocked their fans in 2010 when she gave birth to her son, Augustus. While they became more open to the public about their relationship, they never confirmed their marriage. The couple ditched the glam of Hollywood and settled in their investment farm in Rhinebeck, New York.
LADY GAGA AND CHRISTIAN CARINO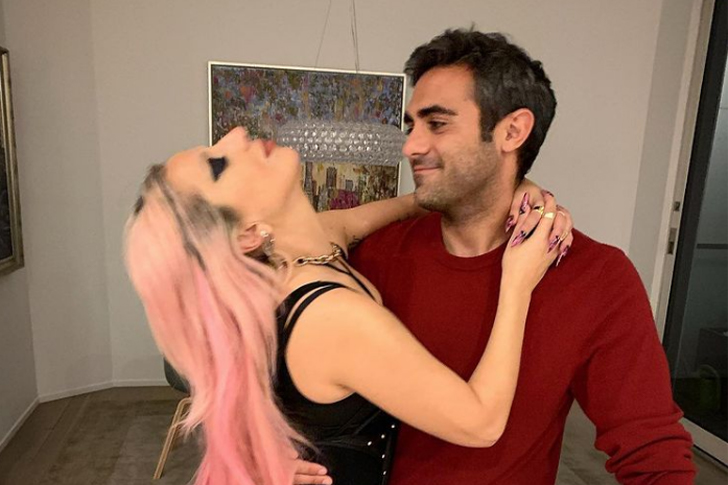 Born in 1969, Christian Carino is 48 years old, while Lady Gaga is 30 years of age at the moment. That's a whopping 18-year age gap. It was an unexpected kind of love following her split from her 5-year relationship with Taylor Kinney. On several occasions, the sizzling pair have been seen sharing their sweetness in public in 2017 and have been the favorite headlines of news since. Engagement rumors started circulating when she was seen wearing a massive ring, which she later confirmed in November of the same year.
After the announcement, Gaga and Carino stayed mum about their relationship, yet they were occasionally seen during the A Star is Born press circuit and awards season. Unfortunately, some good things just don't last. Gaga and fiance Carino revealed their split just days before the singer is up for an Oscar for her role in A Star is Born. Gaga is reportedly single and focuses more on her career and Backplane investments along with her Born This Way Foundation.
OLIVIER SARKOZY AND MARY-KATE OLSEN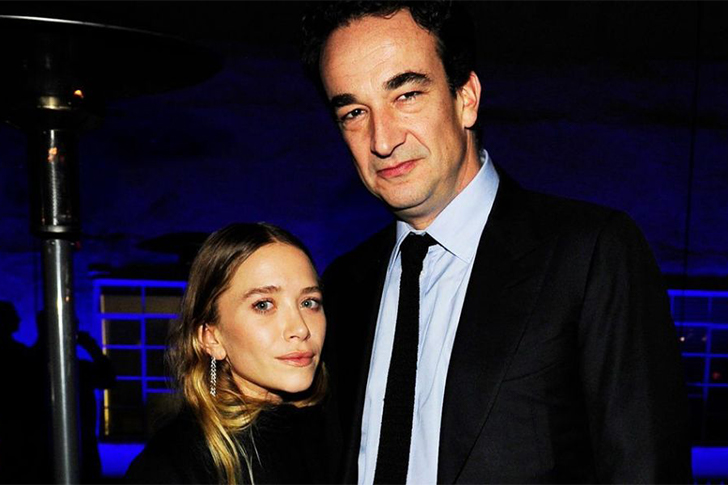 The couple may have a 17-year age difference between them, but they didn't let their eight-year relationship get in the way of that. Together since 2012 and married since 2015, Mary Kate Olsen and Olivier Sarkozy have been spotted at major events while keeping their romance reasonably private. The two met at a party in 2012 and started dating after the latter's legal separation from his former wife, Charlotte Bernard. Sarkozy proposed to Olsen in February 2014 and exchanged "I dos" during a private ceremony in November 2015.
During their marriage, they lived in the East Village, then rented a downtown spot before finally moving into a midtown East townhouse. The property was their dream home, and they even ended up making renovations to it. Just recently, though, it's sad to say that Olsen sought an emergency order to end her 5- year marriage with Sarkozy and reached a final settlement through the help of her lawyer in January 2021.
ANNETTE BENING AND WARREN BEATTY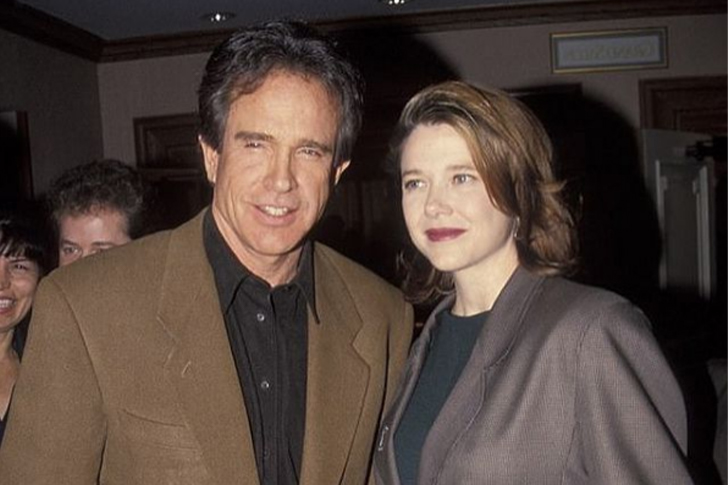 Celebrity age gaps are nothing new, but a celebrity couple celebrating their silver wedding anniversary is a gem. Despite being a senior of 21 years to wife Annette Benning, the couple proved to everybody else that age is just a number. Benning quickly earned her fame after earning her degree in Theatre Arts. From their first face to face meeting in 1990, the actor/director became utterly enamored with Bening's beauty. Their fondness grew while filming Bugsy, and they welcomed their first child after a month of the film's premiere. The couple shocked many when they wedded in March 1992 after giving birth to their second child.
The Shampoo star took a hiatus from Hollywood to raise his kids and give them a normal life after raising four children together. Although her husband's appearances on the big screen were rare in his golden years, Bening continued to work under the spotlight and was even nominated to Golden Globe Awards in 2019.
HAYLEY ROBERTS AND DAVID HASSELHOFF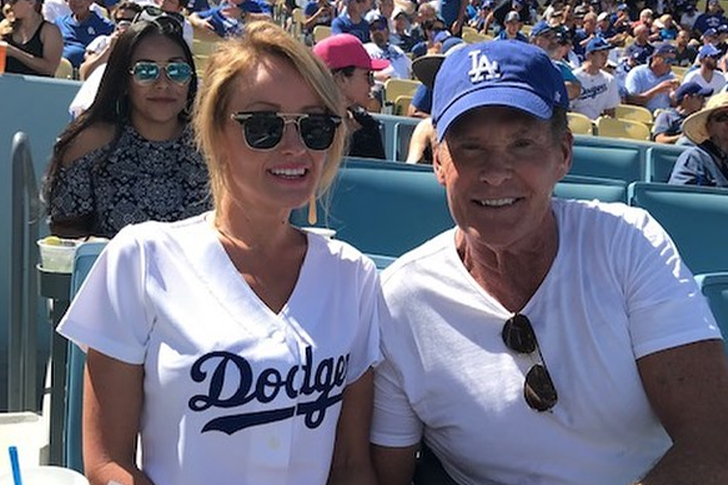 It was love at first glance for Hayley Roberts despite being 27 years younger than her husband, David Hasselhoff. The pair married in an intimate ceremony in Puglia and has been together for seven years. The Hoff earned his degree in theatre before landing his roles as Knight Rider and lifeguard Mitch in Baywatch. She accidentally met model Hayley while they were filming for Britain's Got Talent in 2011. She asked for a photograph with him, to which he agreed in exchange for her number.
They dated for seven years, and though he initially had second thoughts on marrying Hayley, he popped the question in 2016. They tied the knot two years later during a small ceremony in Italy surrounded by friends and family, including Hasselhoff's two children, Taylor and Hayley. They are now in their third year as a married couple and are currently residing in Hollywood Hills.
ARLENE SILVER AND DICK VAN DYKE
The Mary Poppins star was not one to let his age hold him back from falling in love. DickVan Dyke had fallen head over heels in love with Arlene Silver, a makeup artist 46 years younger than him. Long before she became his wife, Arlene earned her Bachelor's degree and became a makeup artist in Hollywood. Van Dyke was in his 80s and was currently in a relationship with Michelle Marvin when he saw Arlene at a Screen Actor's Guild awards. Following Marvin's passing, Dick hired Silver as his makeup artist. They soon formed a great friendship, and the romance didn't take long to slip in.
The 86-year-old tied the knot with the love of his life in February 2012, dismissing all critiques about their age gap. Their wedding has sparked controversy due to their age disparity, but they continued to succumb to their love and braved all the odds together.
DONALD TRUMP AND MELANIA TRUMP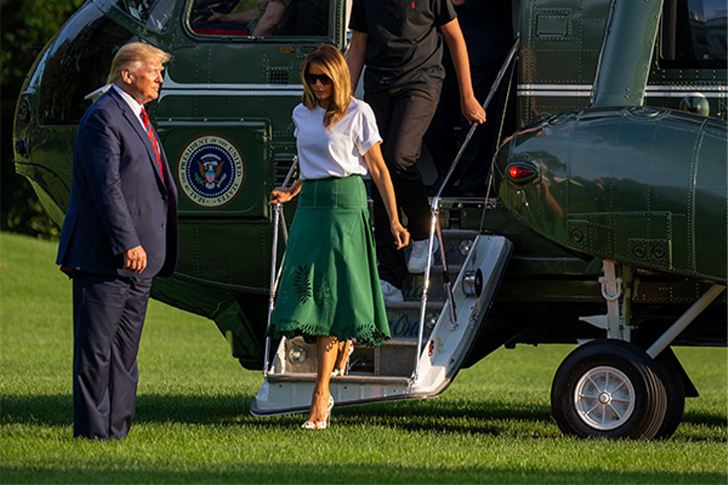 While there is also a large age difference of 24 years for the pair, they were only one of the few first couples with a sizable age gap. Former model Melania Trump began modeling when she was 16 and moved to the US to continue her passion. She then met Donald at a nightclub in 1998. He graduated with a degree in economics and was a real estate mogul by that time. Five years after his legal separation from his former wife, Marla Maples, he then proposed to Melania
in 2004. They got married in 2005 and had their son Barron in 2006.
After celebrating their ten years of marriage, Trump threw his name on the ring in hopes of becoming the President. On November 26, he was declared as the 45th President of the United States. They withstood the test of time and remained unbreakable amid controversies. True enough, behind every powerful man is an equally successful woman.
Jerry Hall and Rupert Murdoch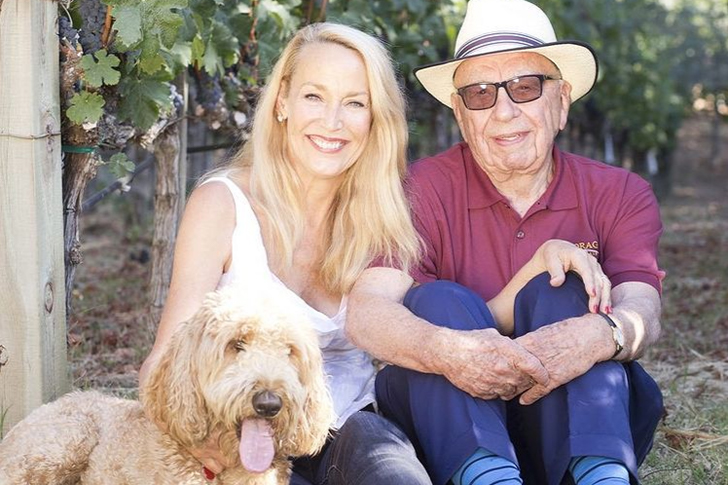 Although Rupert Murdoch has made numerous investments in the world of journalism, owning many of today's publishing outlets like The Sun, The Daily Telegraph, The Wall Street Journal, and The Times, it's safe to say that his greatest achievement was made outside of business hours. Early in 2016, through his The Times newspaper, Murdoch announced he was happily engaged to former model Jerry Hall. The two then officially tied the knot months after the news and have since been a happy family.
For her work, Jerry began her modeling career when she appeared as a siren on the cover of Roxy Music's album, appropriately titled Siren. Since then, she has had the chance to work for magazines like Vogue and Cosmopolitan, as well as artists such as Francesco Clemente and Lucian Freud. Along the way, Jerry also got to star in a few movies, including Urban Cowboy, Tim Burton's Batman, and on the shows Cluedo, The Detectives, and Hotel Babylon.
David Tennant and Georgia Moffett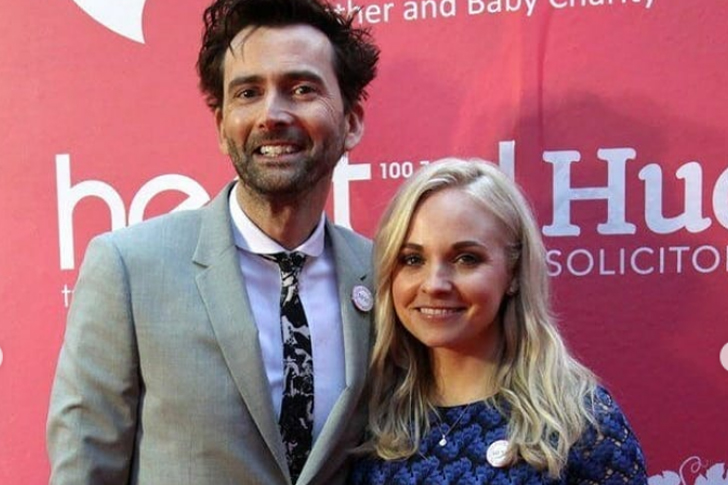 Among his many acting credits, including for projects like Casanova, Hamlet, Harry Potter and the Goblet of Fire, and Jessica Jones, David Tennant is most recognizable for being the tenth incarnation of the iconic doctor in the Doctor Who series. During the show's production, David met his now-wife, Georgia Moffett, while filming one episode together. Coincidentally enough, Georgia is also the daughter of Peter Davison, the fifth iteration of Doctor Who.
After around three years since their work on the episode, the two made their relationship official and finally tied the knot. Like David, Georgia is also a talented actress, having worked on titles like The Bill, Where the Heart Is, Merlin, Staged, and In the Dark. Today, the couple are also loving parents to five kids, with the two eldest, Ty and Olive, already slowly making their way into the entertainment industry.
Peter Andre and Emily MacDonagh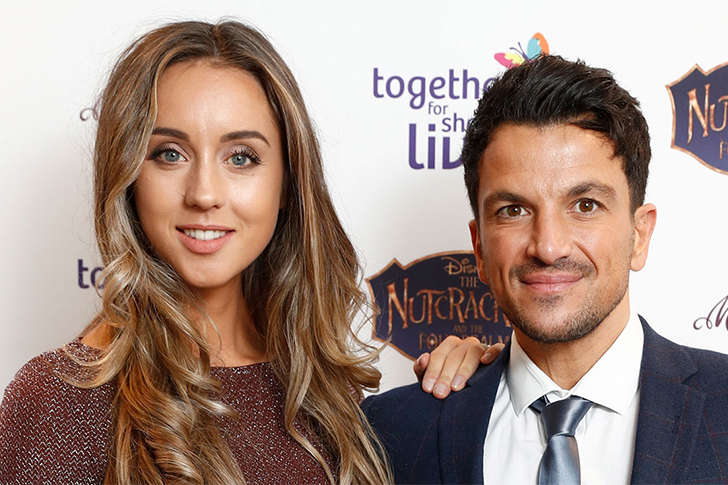 Many relationships often begin with the two being the best of friends. Well, such was the case for singer-songwriter Peter Andre and Emily MacDonagh. Peter has already made more than a few investments in his career in the entertainment industry, having released a few albums, including Revelation and Accelerate. Meanwhile, Emily had made a living working as a doctor, though she met Peter when she was still a medical student.
The two first met in 2010 thanks to Emily's father, a doctor who also just so happened to be friends with the singer. Their relationship grew stronger since then, and by 2012, the couple finally announced that they were an item. With that said, Peter also got to introduce his at-the-time fiancé on his reality show, My Life. By 2015, they got married. Today, the best-friends-turned-lovers are also more than happy to be the parents of four kids.
Alicia Vikander and Michael Fassbender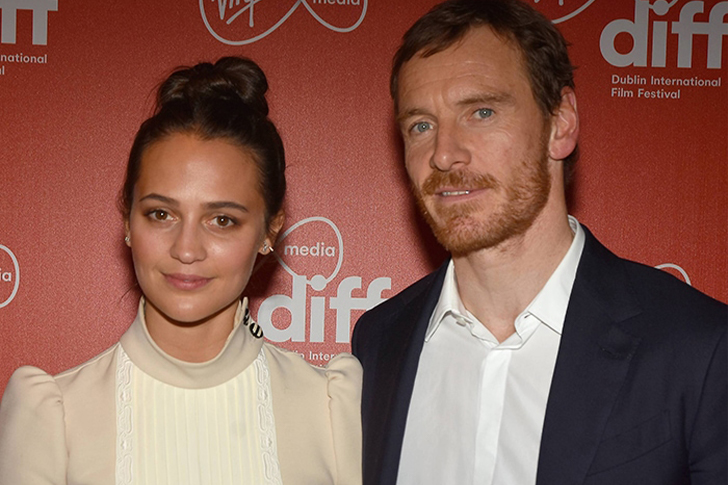 Sometimes, there are moments when art can bear some degree of resemblance with reality and vice-versa. One such example is Michael Fassbender and Alicia Vikander's love story. Nowadays, Michael is often known for his performance in the X-Men movies, A Dangerous Method, 12 Years a Slave, and Macbeth. Meanwhile, Alicia became a prominent figure in the industry thanks to her work in Testament of Youth, Ex Machina, and The Danish Girl, where she won an Academy Award for her role as Gerda Wegener.
The two actors met for the first time during the filming of The Light Between Oceans, for which they also had lead starring roles. Not long after, their on-screen relationship eventually became a reality, and by 2017, the couple finally got married. Although they prefer to keep their personal lives away from the spotlight, this celebrity power couple isn't shy to show their fans how happy they are with each other.
Priyanka Chopra and Nick Jonas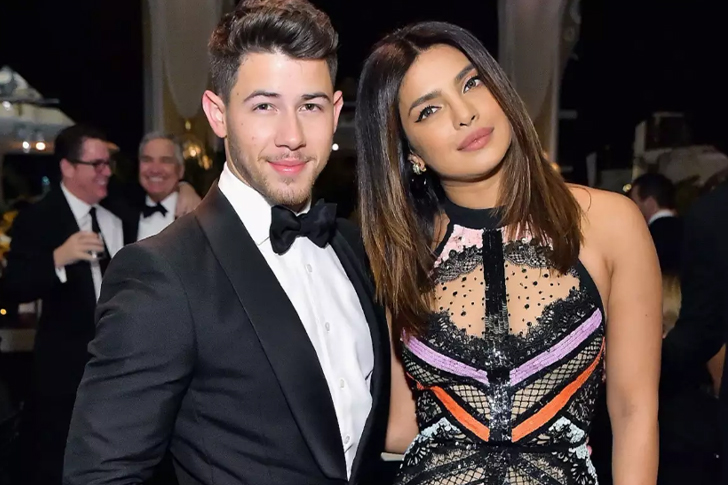 Thanks to the investments made in technology, communicating has since become as easy as a push of a button – which is how Priyanka Chopra and Nick Jonas knew each other. Before they met at an Oscar afterparty in 2017, the two first communicated via text and social media. Since then, their relationship continued to grow stronger and stronger until it finally culminated with their wedding in 2018.
Among the many things they have in common, the two also share talents in singing and acting. Priyanka is a well-known figure in Bollywood, though she has recently been making waves in Hollywood for her work in Quantico and 2021's The White Tiger. Meanwhile, Nick began his career as a member of the widely-known boy band, the Jonas Brothers. Along the way, he has also starred in films such as the new Jumanji movies, Midway, and the upcoming sci-fi thriller feature, Chaos Walking.
Julius Tennon and Viola Davis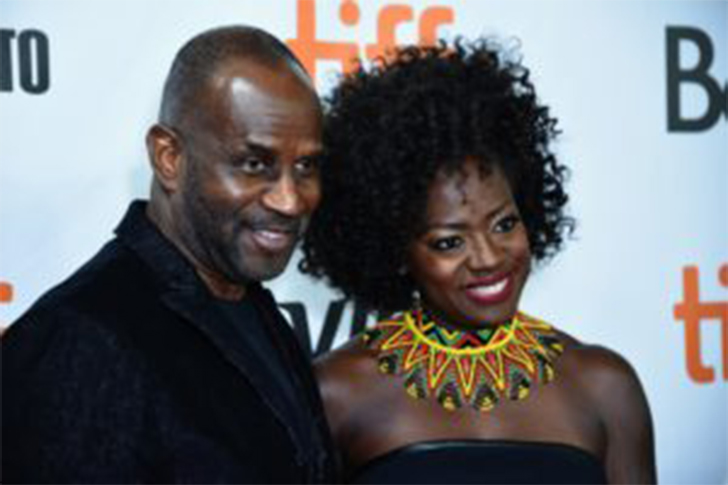 Blessings can come in the most unexpected ways. For Viola Davis, one such moment was when she made a proverbial checklist of things her ideal man needed to have. Well, not long after, she met Julius Tennon, who just so happened to be the man she always dreamt of. Right from the get-go, the two already felt a strong connection with each other, so much so it seemed like sparks of electricity flew across the room.
Their relationship became official when they finally got married in 2003 – not just once, but twice! Besides sharing a common feeling of love for each other, the two are also experienced actors. Through the years, Viola has made a name for herself thanks to her roles in The Help, Widows, and Fences. Julius, on the other hand, is an experienced football player who has had the chance to star in projects like Dazed and Confused, Small Soldiers, and Batman v Superman: Dawn of Justice.
You've Reached The End