Little Pig Thinks She's A Puppy Because Of Her Unusual Friendship with a Dog
While it is true that animals of the same species get along best, there will always be exceptions to this rule. We have seen many examples of this over the years. Even rodents and cats can get along well, under the right circumstances.
Animals are intelligent creatures and they are also very intuitive. In this next story, we are introduced to two besties who have managed to overcome the degree if difference that they have. Shall we learn more about Cloud and Luna?
The Unusual but Inseparable Pair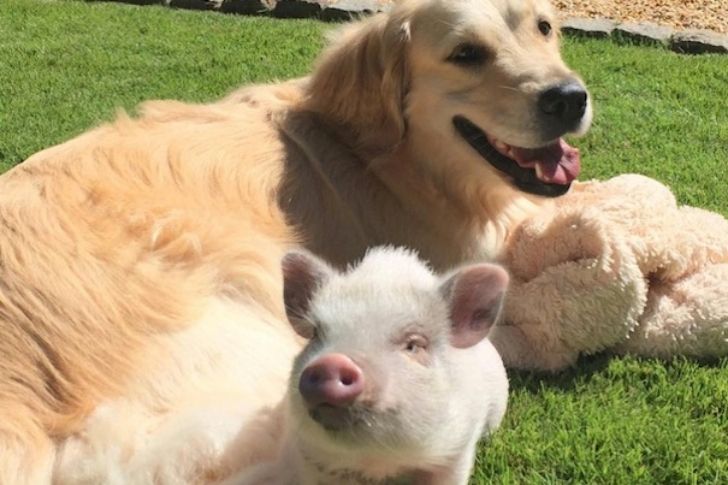 A family in Atlanta, Georgia, decided to raise their four-year-old Golden Retriever called Cloud and a six-month-old piglet called Luna together. At first, you might think that they won't get along—but these two will prove you wrong. Since they were young, these two have been inseparable.
These besties do just about everything together and perhaps, this is how they grew so close. Over time, they were able to form a very strong bond. Cloud and Luna have the same feeding times, would play together in the backyard, and snuggle in together in front of the fireplace when it gets a little cold.
According to Stacey Becker, the pair's owner, the two have grown dependent on each other. She works from home so she has observed just how much Luna looks up to Cloud. It might seem funny, but we're sure that not even a lawyer can separate the two of them!
In fact, given how much time they spend together, Luna has picked up a few traits from Cloud. If not for her appearance, you would think she is actually a puppy! Cloud has definitely taught her the ways of "the pooch". Luna knows how to walk on a leash and go potty outside. She even rolls around like dogs would!
Puppy or Piggy? Luna Can Be Both!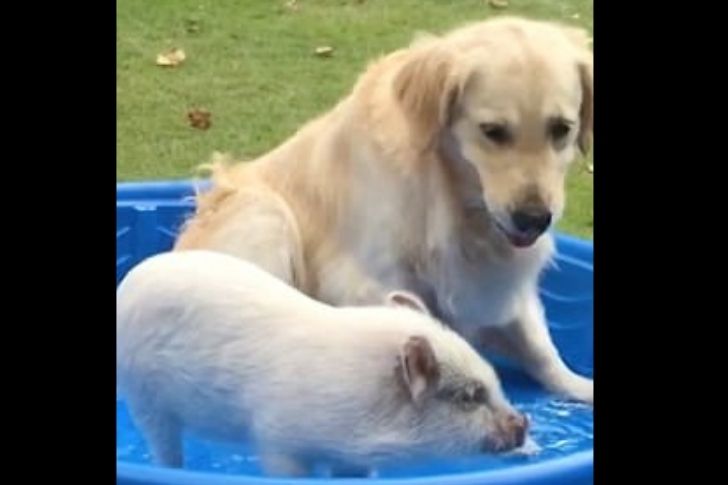 Aside from doing the usual puppy things, Becker has also noticed that Luna responds to one particular name. Whenever she calls for "puppy", the adorable little piggy always comes running. We can't even imagine anything cuter than that!
So, what do Cloud and Luna do for fun aside from their adventures at home? Well, if you consider being social media stars as an adventure of sorts then that's something they are particularly good at. In fact, these two pals have over 30,000 followers to their credit!
These two don't care much about the numbers and the fame, though. As their owner points out, the friendship they share is their greatest treasure. Not only did Luna make Cloud's life better, she also taught Becker many important things about relationships.
Luna's Lessons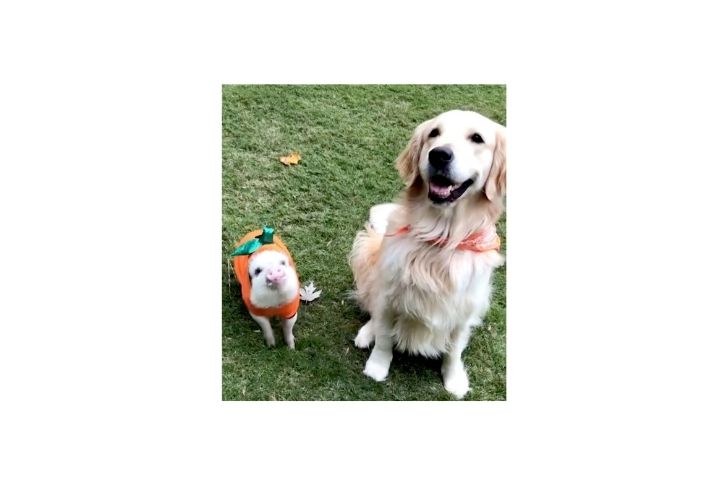 Luna brought so much good into their lives the moment they adopted her. She taught them how to slow down, the value of morning cuddles, and appreciating the small things.  These days, Becker and her family take their time, whether it be with their coffee or just enjoying every moment with their pets.
Of course, there's also the lesson of loving unconditionally. Cloud and Luna have set such a great example of what a beautiful relationship two creatures could share, if they approached things with sincerity. It is something that we could all learn to do as well.
We hope that you enjoyed the story of Cloud the dog and Luna the Pig! Remember to hold those you love close and appreciate even the most mundane of things. Make sure you always show your pet how much you love them and make investments when it comes to time. You might be surprised at what you can learn from them, too!