Bunny Yoga at the Best Friends Animal Sanctuary
Say it with us: Yoga Bunnies. This isn't clickbait, however. Our story is about real bunnies doing very real yoga. If you've ever tried the practice then you know it comes with a degree of difficulty. It can be tedious, which is also why some people give up before they get started.
However, will it change your mind if we mention that the Best Friends Animal Sanctuary offers weekend yoga classes with bunnies? Unlike hyperactive dogs, bunnies make for the perfect meditation partner because they tend to be quieter and mind their own business. If you you have seen a bunny stretch, then you know we can also learn a technique or two from them.
The Home-Between-Homes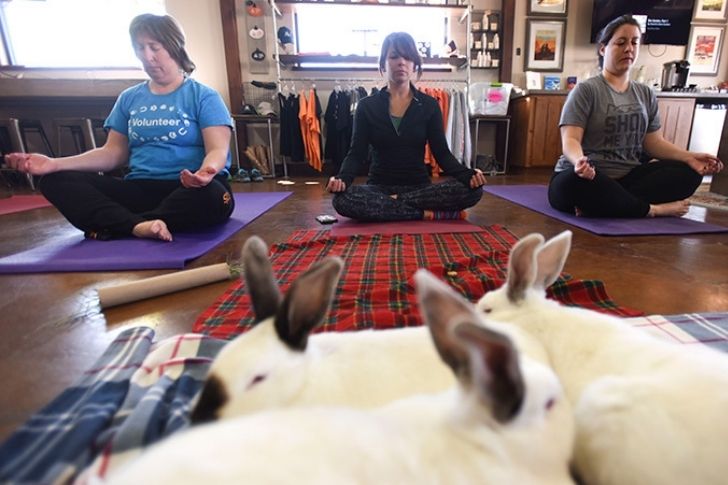 Best Friends Animal Sanctuary is a haven for lost animals or a home-between-homes. Here they get refuge and the care they need until they find a forever home. Located in Kanab, Utah, this animal sanctuary is a no-kill shelter for many varieties of animals.
They have, in their care, dogs, cats, bunnies, birds, horses, pigs, and other barnyard animals. The sanctuary can receive up to 1,600 animal calls daily about animals needing a safe to stay in. They also offer educational tours and host events. This includes introducing bunnies to their weekend yoga session!
What is Bunny Yoga?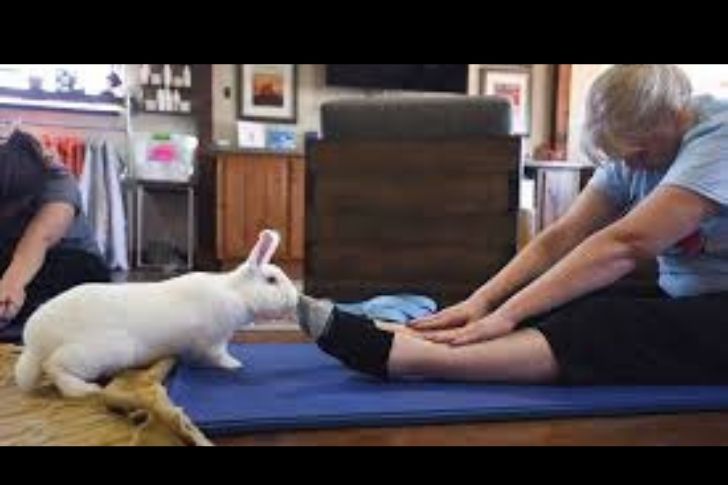 Every first Saturday of the month, participants get to do some stretching and relaxation along with these adorable and adoptable bunnies! The yoga session provides an opportunity for participants to get to know the furry creatures a little bit more, while in a relaxed setting. This also raises awareness about the bunnies that end up in shelters.
We really have to give credit to the sanctuary for doing the best possible work they can for every animal, big or small, in need.
Yoga with the Bunnies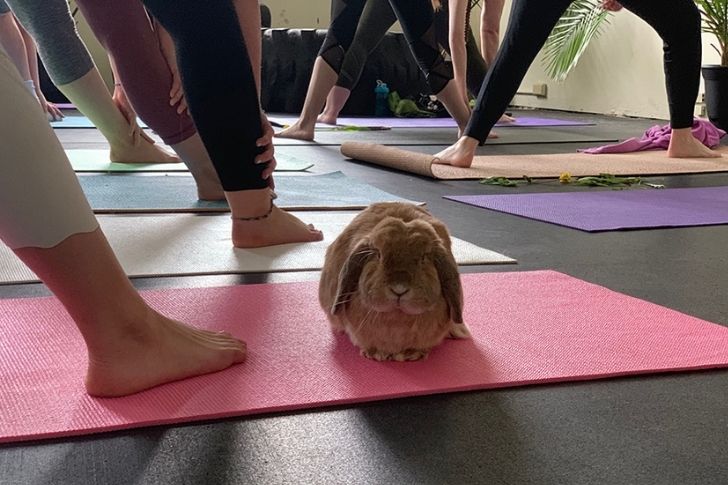 The yogis introduce the bunnies at the beginning of each yoga session. They would gradually inform the participants what care these adoptable rabbits need. This includes how to provide the right home for them, and the common misconceptions some people might have.
At the end of each class, they hope that the participants leave with a degree of knowledge about these furry creatures. That's on top of the benefits provided by the yoga session included in the event. With those two combined, it's no wonder they get many participants each time.
In a video filmed by the Best Friends Animal Society, you will clearly see how these animals are able to bring peace and joy to any environment. Of course, the sanctuary itself is filled with hope and kindness. It's this energy that will fill you up when you do make the visit.
The facility has many volunteers, with some coming from different states. This allows them to really provide the care that the animals need. If you're looking for a good investment aside from bunny yoga, do consider donating to the sanctuary or to your local shelter. They do plenty of good.
Animal Shelters
An animal shelter is where stray, abandoned, or surrendered animals are housed. The concept of pounds and animal shelters can be traced back to agricultural communities. Back then, the "pound" is where the livestock is kept or penned until the owners claim them.
It really is a great thing that no-kill shelters like Best Friends Animal Sanctuary exist. The heartbreaking reality is that not every shelter functions in the same way. We can only hope that all of the animals in these places would get adopted soon. This is also a reminder that when looking for new pets, always choose to adopt instead of shopping for one.