This Shiba Inu Napping In the Cutest Beds Brings Daily Dose of Happiness
Dogs can sleep just about anywhere. You might find them in different parts of the house, often in the strangest of places, sleeping soundly. We're sure many humans envy this particular ability! Among the Shiba Inus, however, there is one pup who stands out from the rest. Yuki-chan from Aomori, Japan is very particular about where she catches some zzz's.
Just look at how adorable her dog beds look! Who wouldn't feel as if they were napping on cloud 9 inside one of these? The cute dog beds are designed to look like popular snacks, including: tofu, instant noodles, sardines, and a bag of chips!
Where can you find these delicious images of Yuki-chan? She has her own social media pages, which are followed by many people around the world. With this degree of cuteness, who can say no to her?
There's really little left to wonder when it comes to what she might be dreaming about. We're sure it's all very sweet!
Yuki-Chan The Shiba Inu Turned Internet Star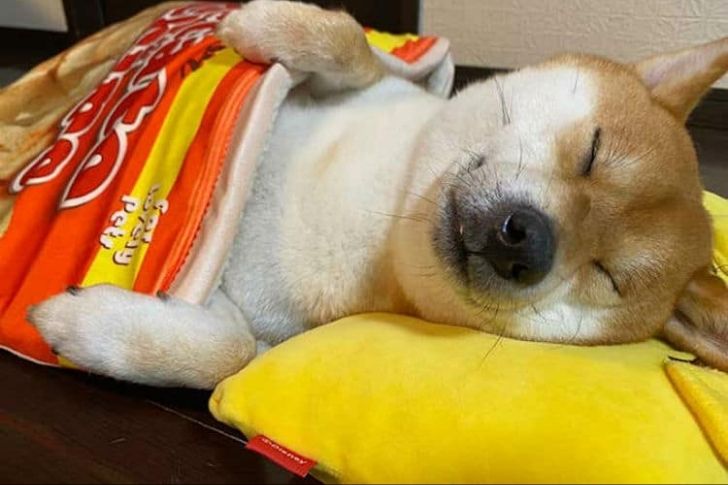 Yuki-chan joins the ranks of many pet celebrities online, with thanks to her global following amounting to 16k and counting! What is it about this Shiba Inu that makes everyone adore her? Aside from being one of the fluffiest dog breeds, her fans are always waiting for what kind of bed she gets to sleep in next. Will it be a bar of chocolate this time? Maybe some nori?
Yuki-chan's loving owners once sat down with Bored Panda for an interview, so people can get to know more about the pampered pooch. If you think she's a spoiled brat, then you've got it wrong. According to her parents, Yuki-chan is actually very loyal to them. When asked why they think their beloved Shiba Inu is so popular, the owners believe it must be the color of her coat, which complements many different snack foods!
Of course, it also helps that Shiba Inus are known for their round and innocent faces. They always seem to be smiling, which only adds to how kawaii they are! Just take one look at Yuki-chan and you will certainly fall for her charms.
Yuki-Chan and Her Beds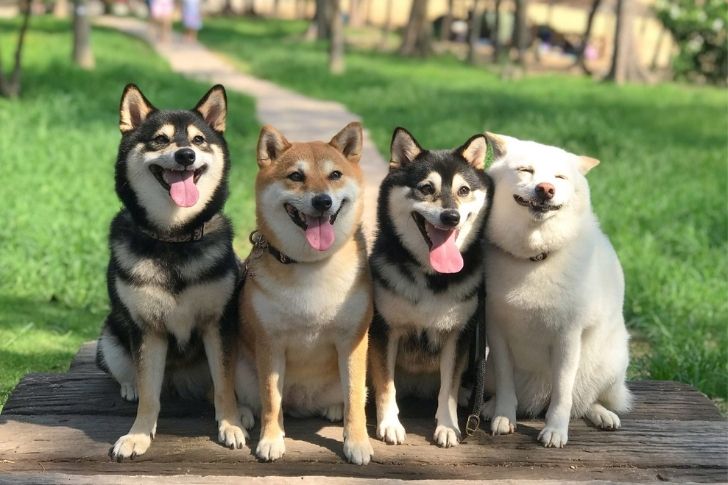 Just how many beds does she have? A lot! We've seen her sleeping inside a "bag of chips", but have you seen Yuki-chan and her instant noodle cup bed? It looks so warm and cozy, we would love one for ourselves as well.
It isn't just the beds that are adorable about these photos, though. Just check out the different sleeping positions Yuki-chan has. In some photos, we only get to see her fluffy tail. There are even photos of her lying down on her back—like a human would!
We really have to give credit to this Shiba Inus parents for sharing their adorable snapshots and videos. We're sure Yuki-chan helps brighten up many people's days around the world! Who wouldn't love it? A cute puppy, food, and sleep—just three of our favorite things, too.
What is a Shiba Inu?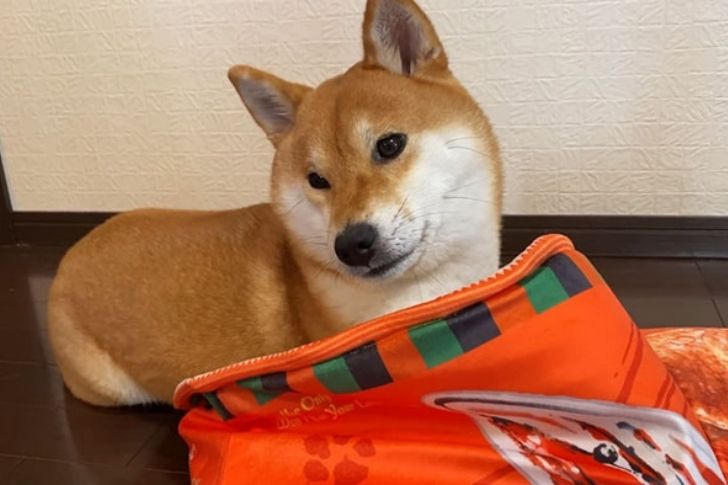 Did you know that the Shiba Inu is a Japanese breed of hunting dog? Their size ranges from small to medium depending on the breed. The Shiba Inu is the smallest of the six original and distinct Spitz breeds, which are native to Japan. They might be small, but they are also known to be alert and agile dogs. Shibas cope well in mountainous terrain and hiking trails.
With this in mind, it is important to keep the Shiba Inu physically active. Yuki-chan's owners have also emphasized the need for discipline. They added that the degree of physical activity a Shiba Inu requires is a lot more than the usual small breeds. This is why they always take Yuki-chan for walks every morning and evening. It has to be done diligently.
Shiba Inu Health, Grooming, and Temperament
The owners also pointed out the importance of grooming when raising a Shiba Inu. You'll have to brush your dog every day. It is also essential to shampoo them and trim their fur once a month. They added that it takes work raising this kind of breed.
That said, the work is worth it. They will give unconditional love in return and their temperament is generally charming. Shiba Inus are keen, fearless, alert, confident, and faithful. They also adapt well to the weather! This breed shed their fur in the spring to keep them cool and grow thicker during winter to stay warm.
Last, but not least, if you are a pet owner do consider getting pet health insurance for your fur babies. This enables you to really maintain their well-being, without putting your finances at risk.